In 2018, we celebrated our two years anniversary on the road: two years on the road, to raise our thumbs up and write signs in all languages… And as you know, who says "anniversary" says "yearly overview"! It's the perfect time, since we left our country and made our first assessment, so many things happened… So what better than to relive with you this second year in photos?
---
Hitchhiking overview after two years on the road
Very positive assessment, since our statistics show a total of 945 vehicles that took us by hitchhiking (cars, trucks, but also tuk-tuk, a livestock, dairy trucks…). And thanks to our super drivers, we reached a hitchhiking percentage of 100%, crossed 19 countries (to China) and traveled about 51129 kilometers, 1.25 times the circumference of the Earth!
Considering only the second year of travel, we traveled 32,441 kilometers in 9 countries, thanks to 478 vehicles. Compared to the first year, it's much more distance traveled but much less countries crossed!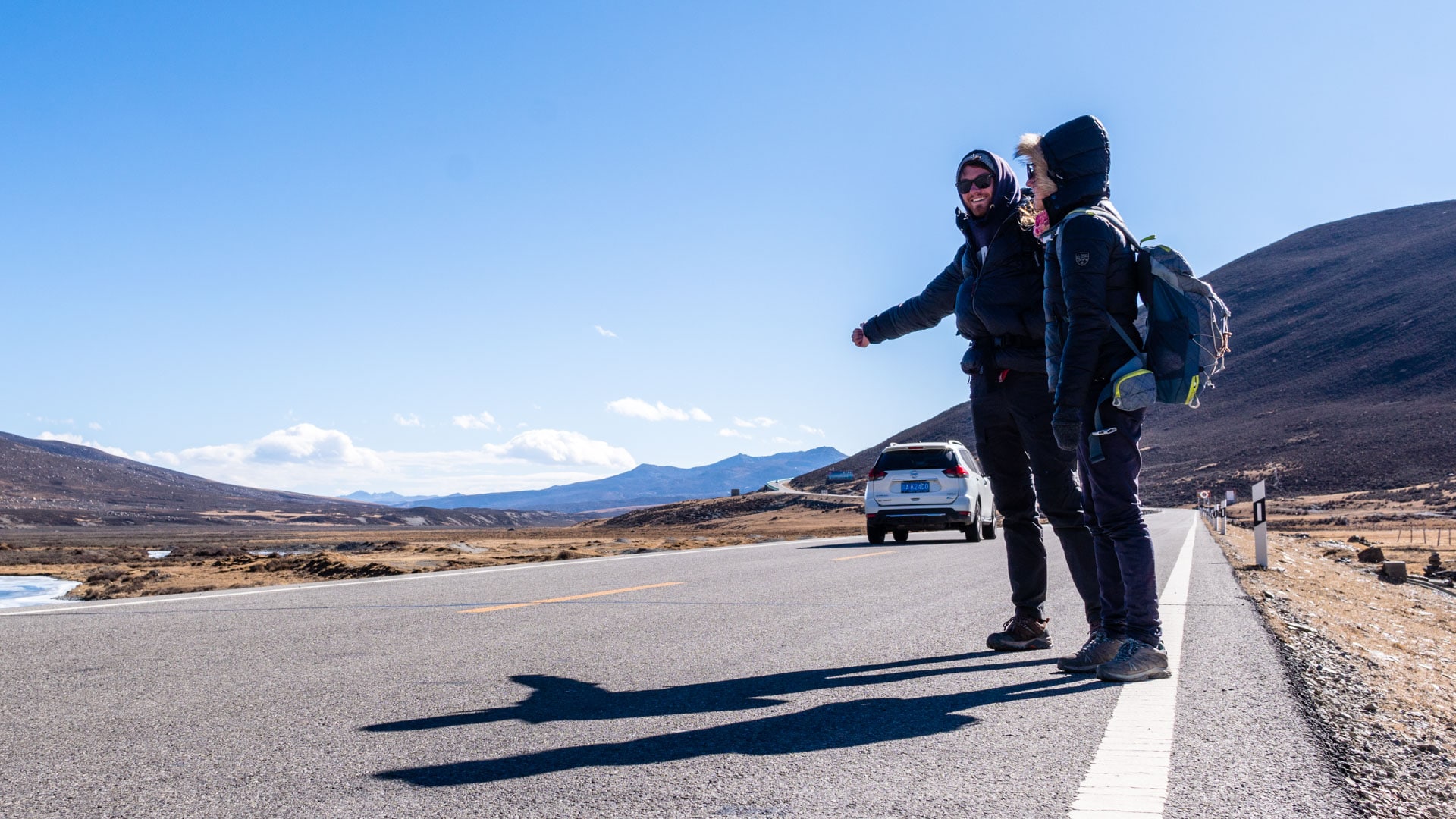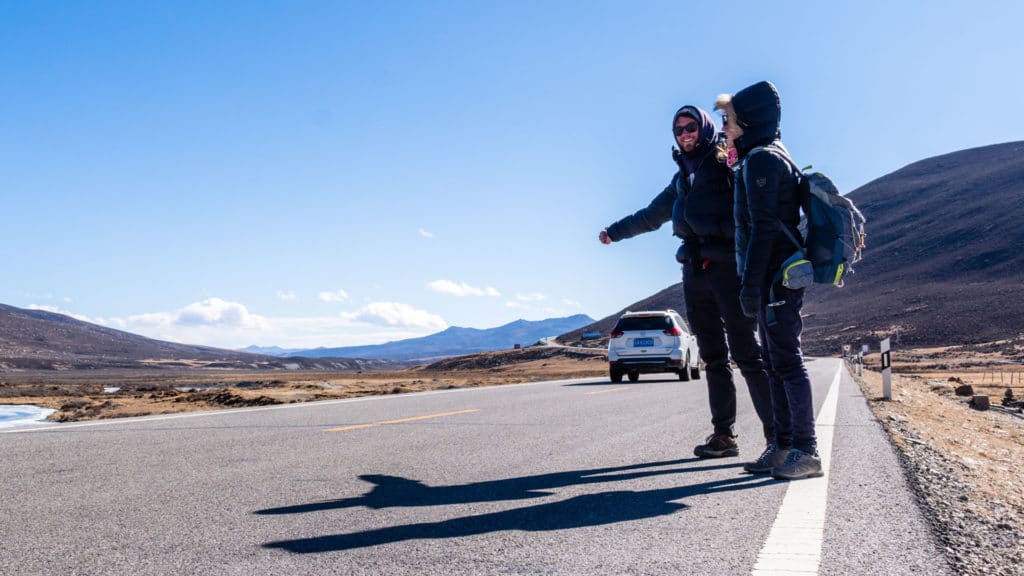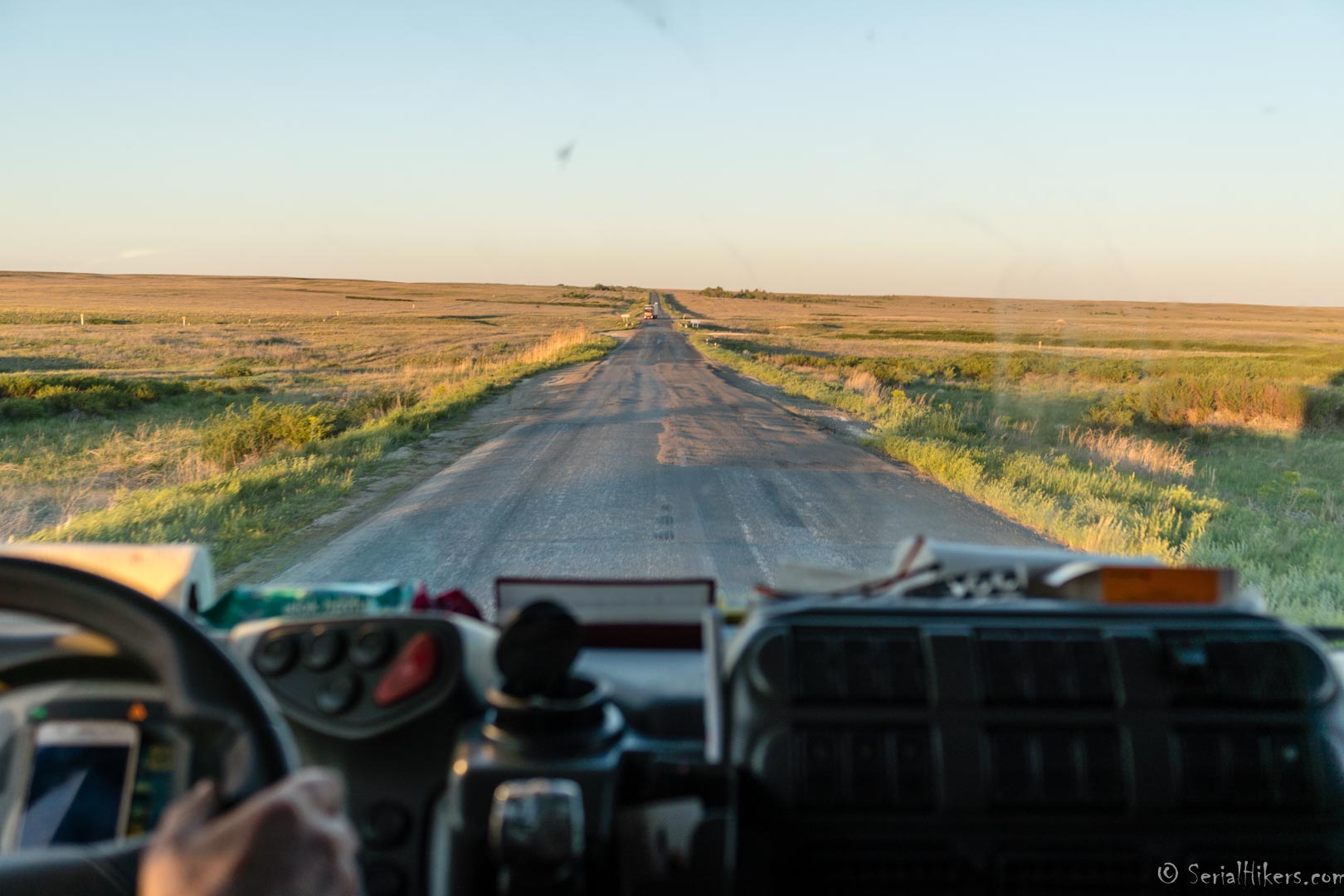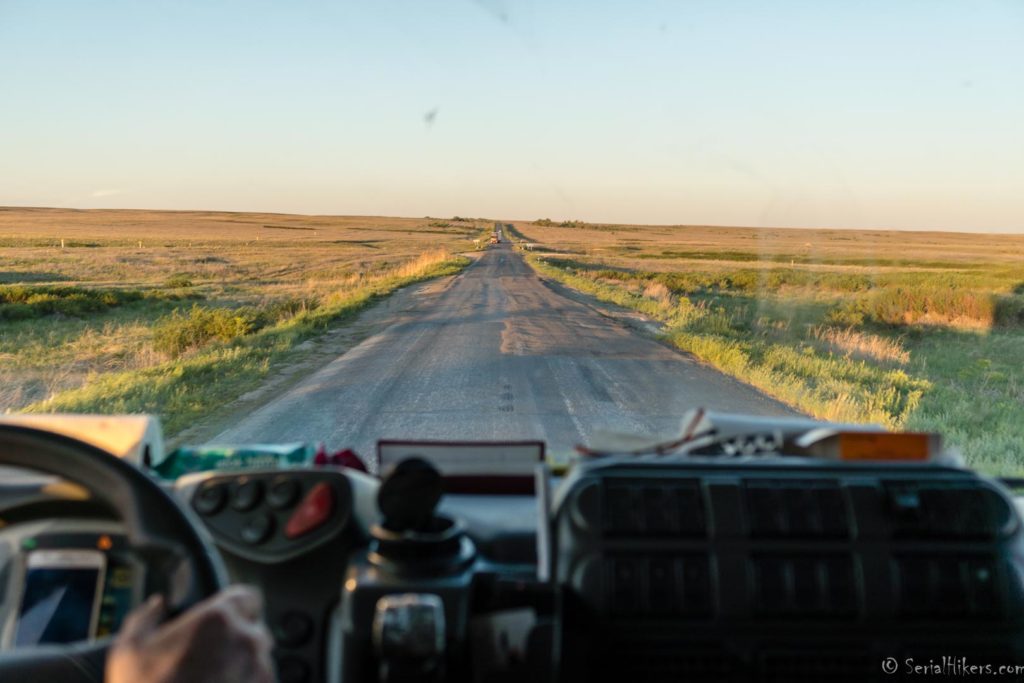 Human connections overview
In our eyes, the most beautiful ones! We were accommodated in total by 204 different families, and carried out 14 volunteer missions for humanitarian associations or individuals (for a cumulative total duration of 6 months in two years). But behind these modest numbers, there are millions of things that have been given, shared: good humor, laughter, glasses, meals, cooking recipes… and even wonderful gifts, such as jewelry in silver that I wear (a ring given by Aiperi, our Kyrgyz Mother Courage, and a necklace representing cutlery, symbol of the shared meal with a jeweler Uzbek driver!)
After our first year on the road, this represents 82 host families and 4 additional volunteer missions. Do not think we met fewer hospitable people, quite the opposite! We often stayed longer at home!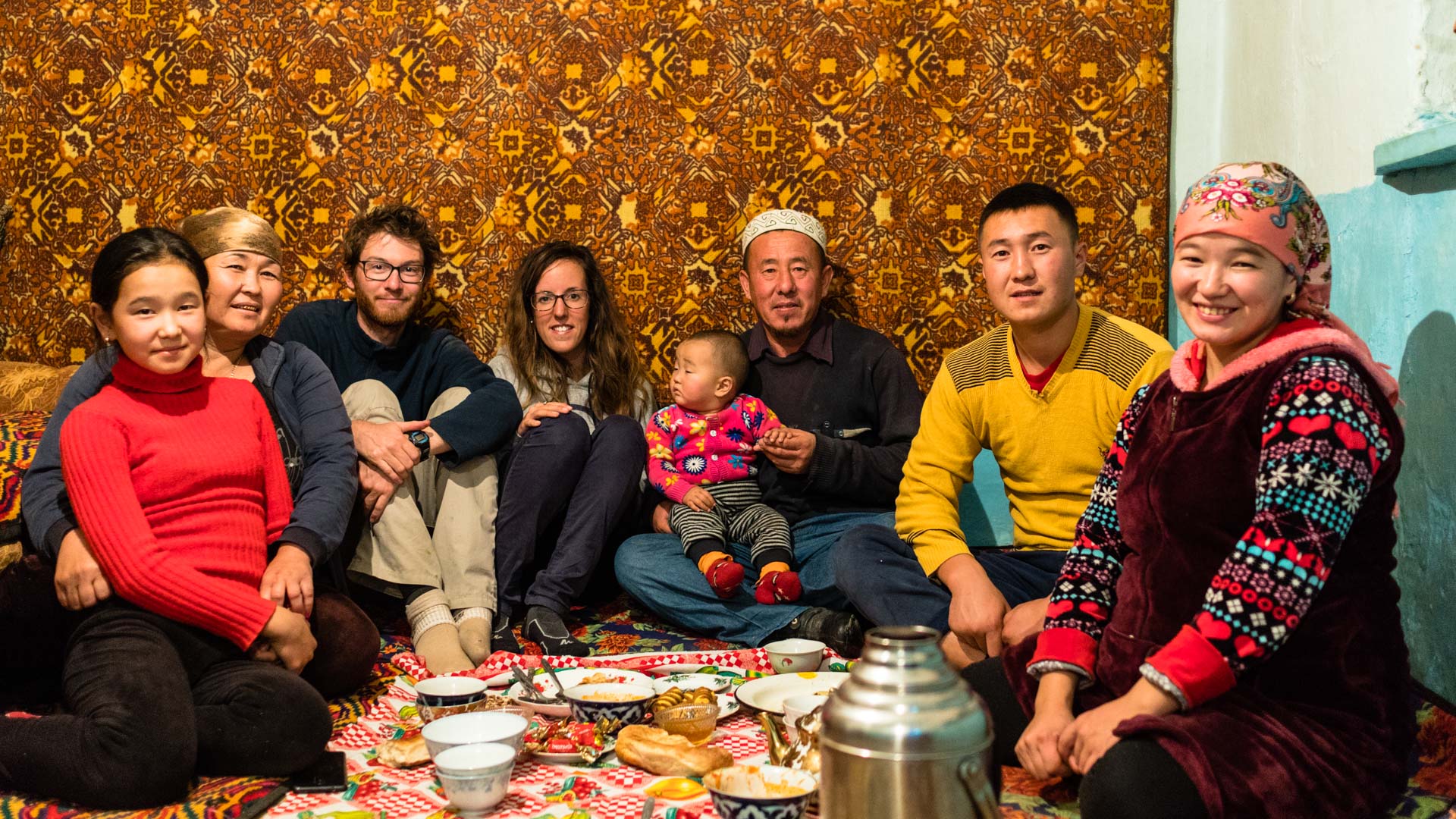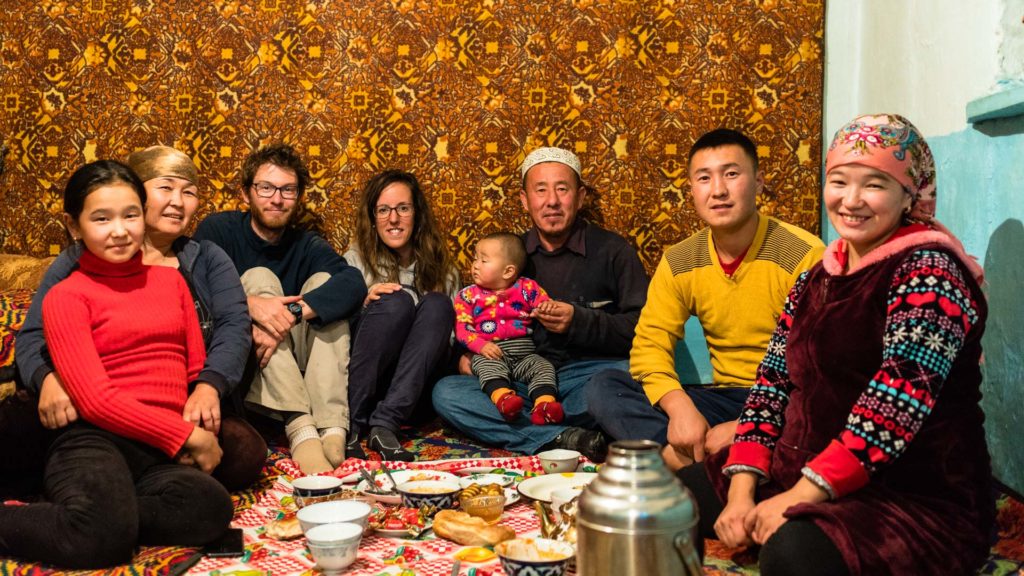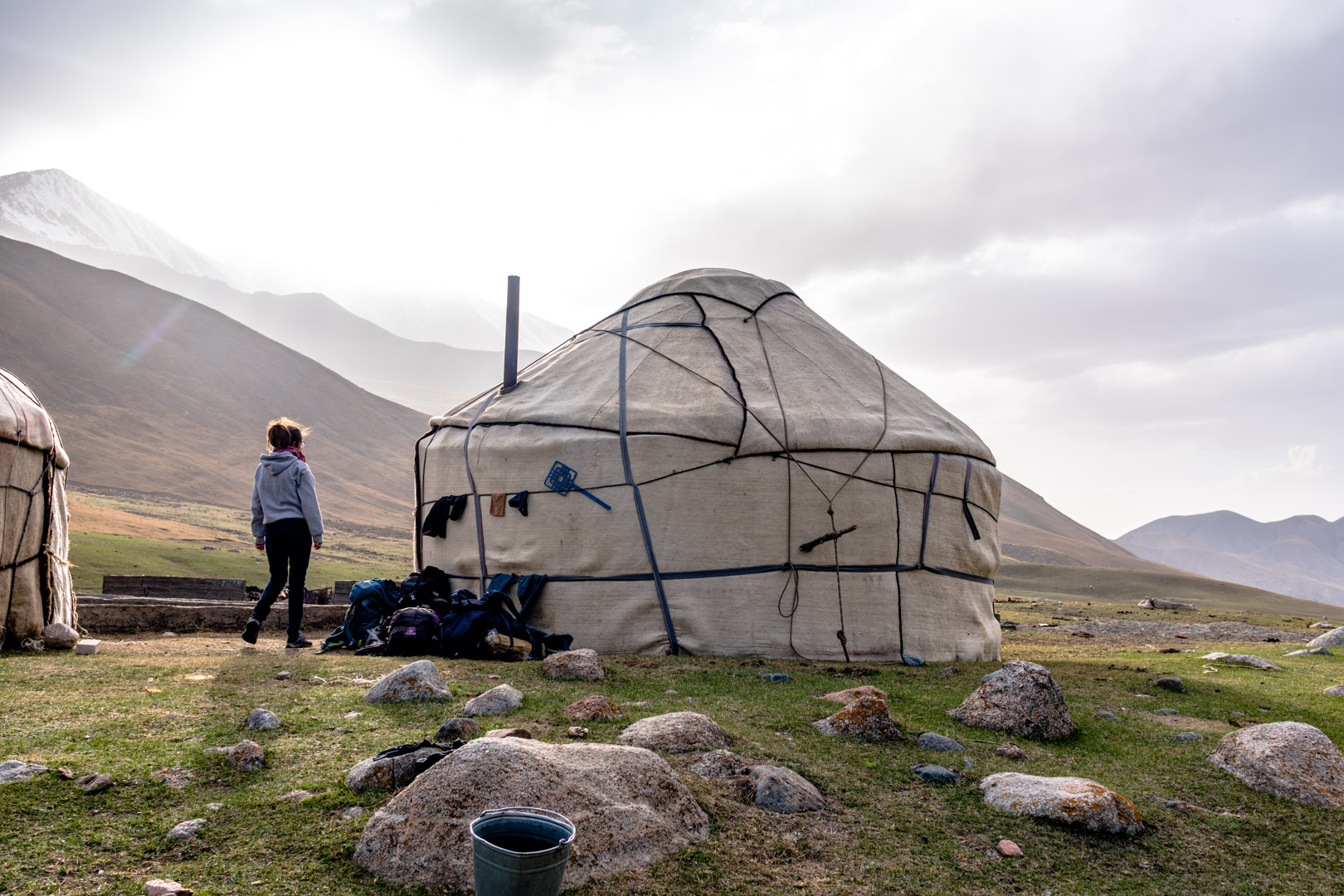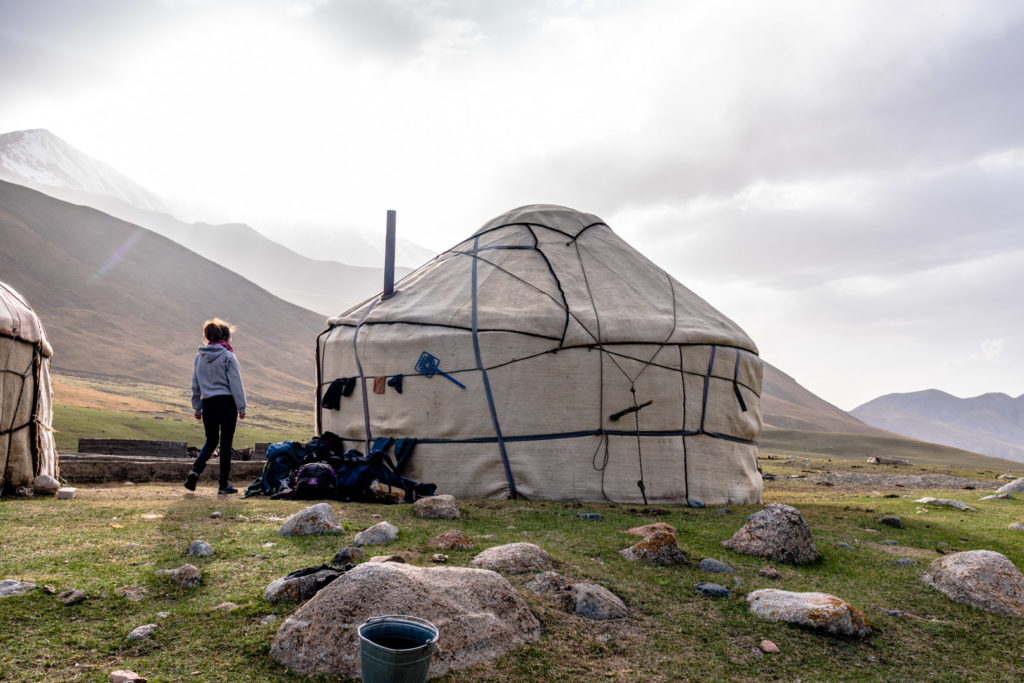 Budget overview, after two years
One thing is certain: we were not bothered by our banker, since we spent a total of €2.94 / day / person without depriving ourselves of anything (and especially not good beers …). So we fell below the symbolic threshold of €3 / day / person, thanks to a low cost of living on Asian countries – and maybe also thanks to our tent, which made us sleep pretty much everywhere free of charge!
It's simple, if we remove from the calculation the expenses made in the European countries crossed, we would have an average expenditure of… €1,18 / day / person!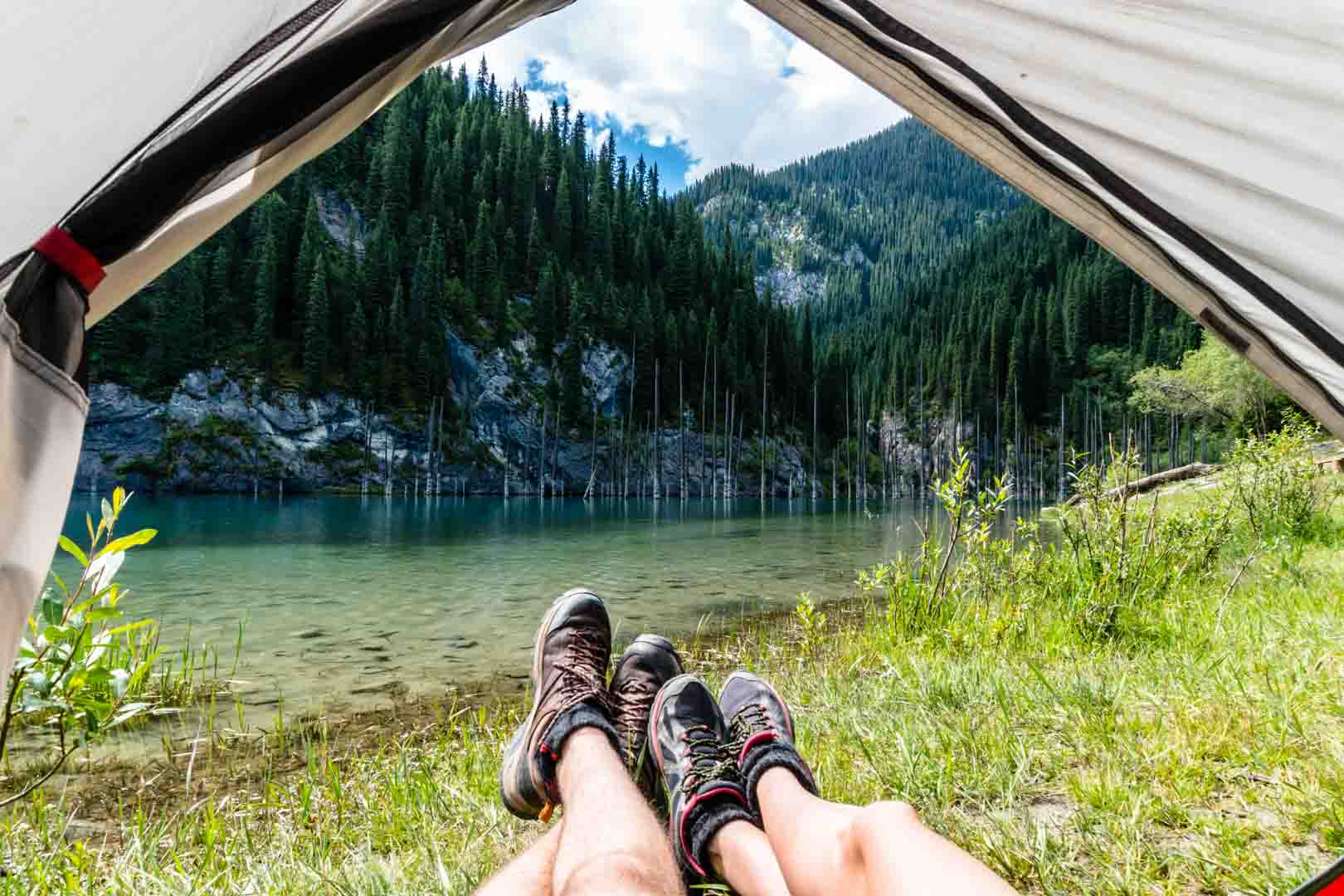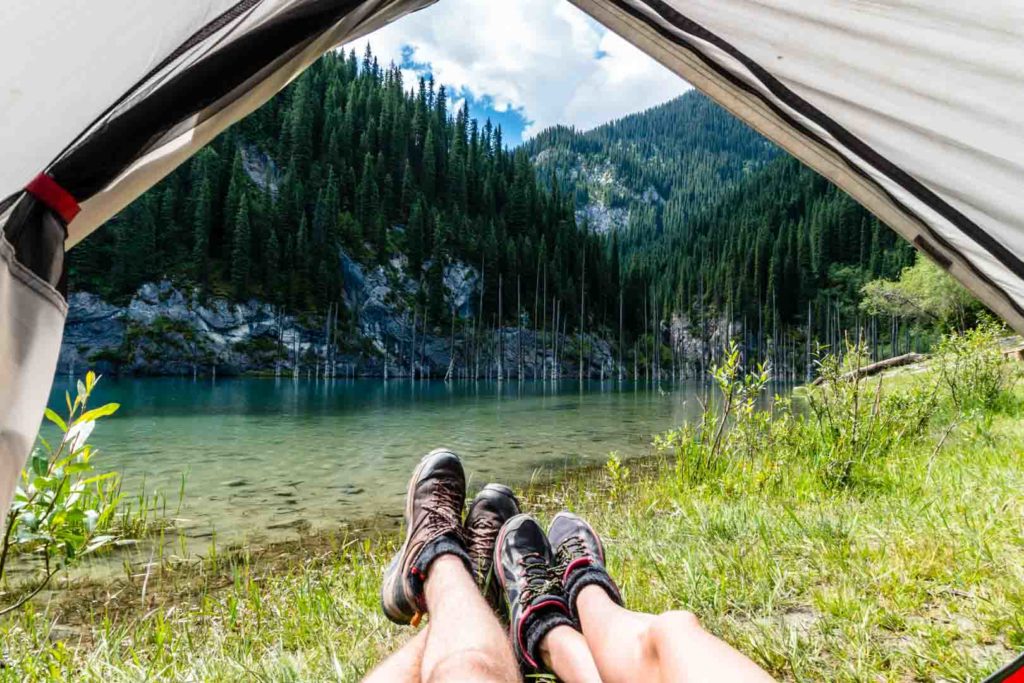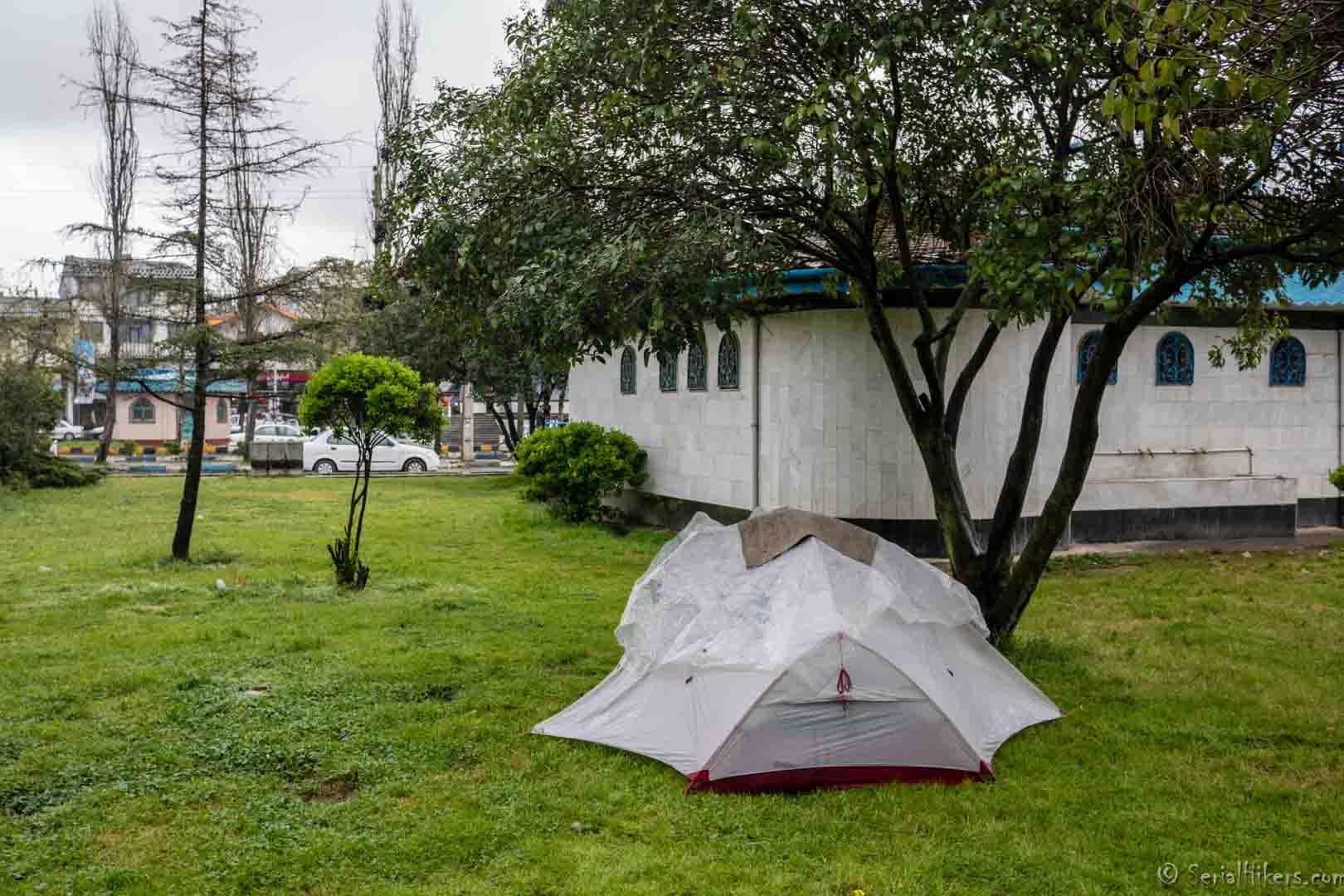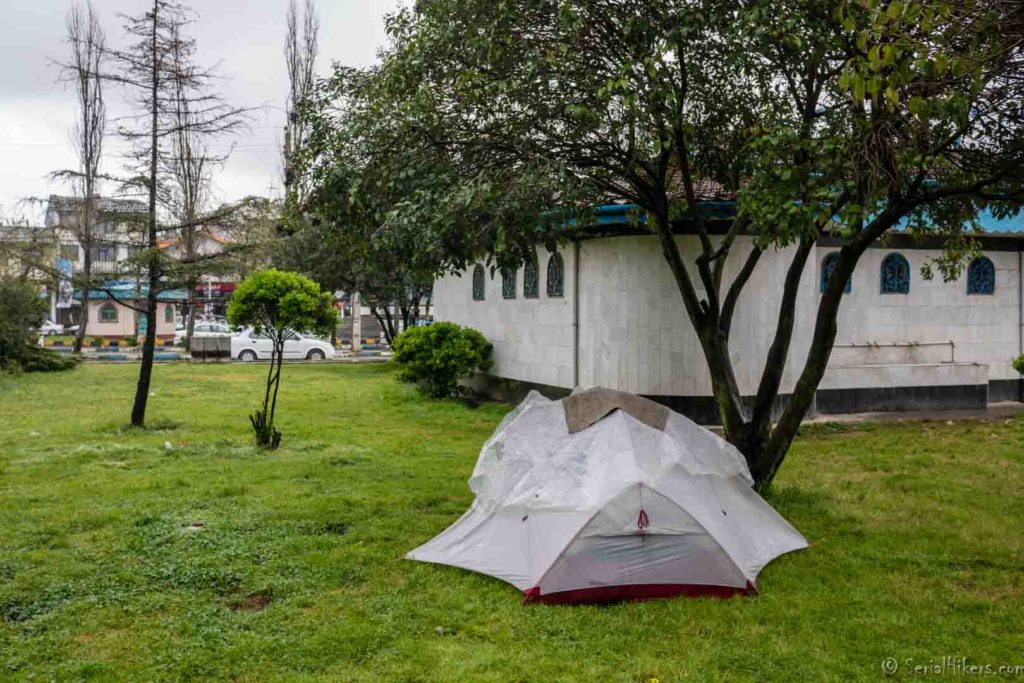 Personal overview
Being two years on the road had brought many surprises to us – some of (very) good ones… but also bad ones. Here are what we have experienced during this second year:
I did not just lose a sweatshirt this year (left in a truck in Kazakhstan); I also lost two relatives: Noisette, my close red furry friend, and my paternal grandmother… So we returned briefly to France, to attend the funeral of my grandma this summer.
We also lost a lot of data, including most of our beautiful photos and videos from Iran, during a manipulation error… Small consolation: we were able to produce a video on the migration with the nomads Bakhtiaris thanks to video footage filmed by another participant in the migration!
We have, of course, known some galleys. On the road, we managed to escape two very shady drivers (a drunk guy, and another was touchy… with Julien!). A CouchSurfing host in Kazakhstan has also abused our kindness…
We met our first real difficulties on the road: to organize to make our visas, to cross politically controversial zones even to conflict (Nagorno-Karabakh)
Beside that, there were also great moments we are not ready to forget: our first sandstorm and the migration with the Bakhtiaris nomads in Iran, our night in Yurt-surfing in Kyrgyzstan, our memorable nights in tent…
… not to mention all the lessons of life that we learned on the road: sleeping on a carpet (Iran), eating with chopsticks (China), tasting new flavors sometimes weird (China), getting by communicate in countries using a non-Latin alphabet (from Caucasus to China), cope with the minimum, and always repair our broken or worn equipment or clothing.
We have also expanded our skills and gained experience, especially in hostel management (Kyrgyzstan)… Which gives us ideas for the future!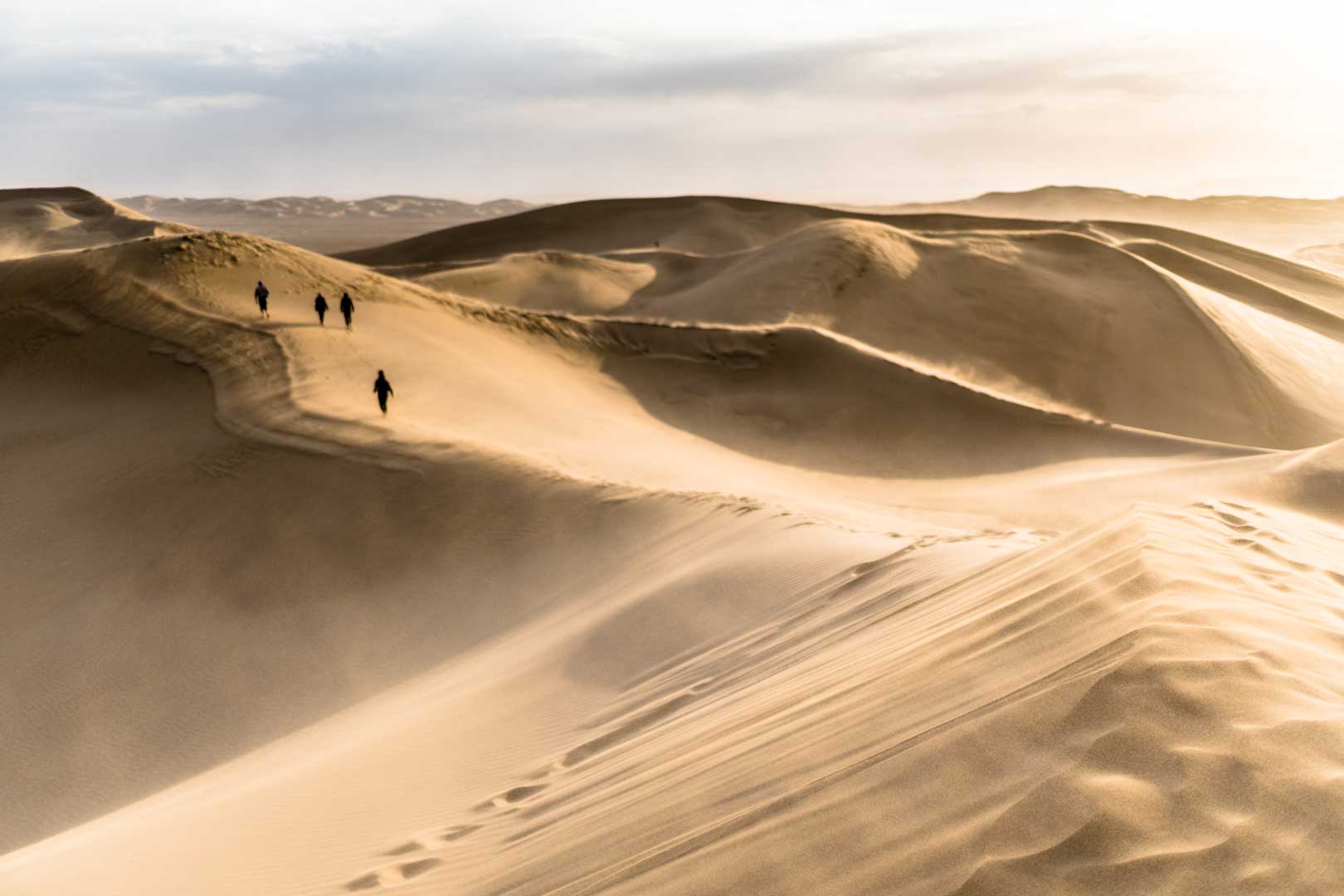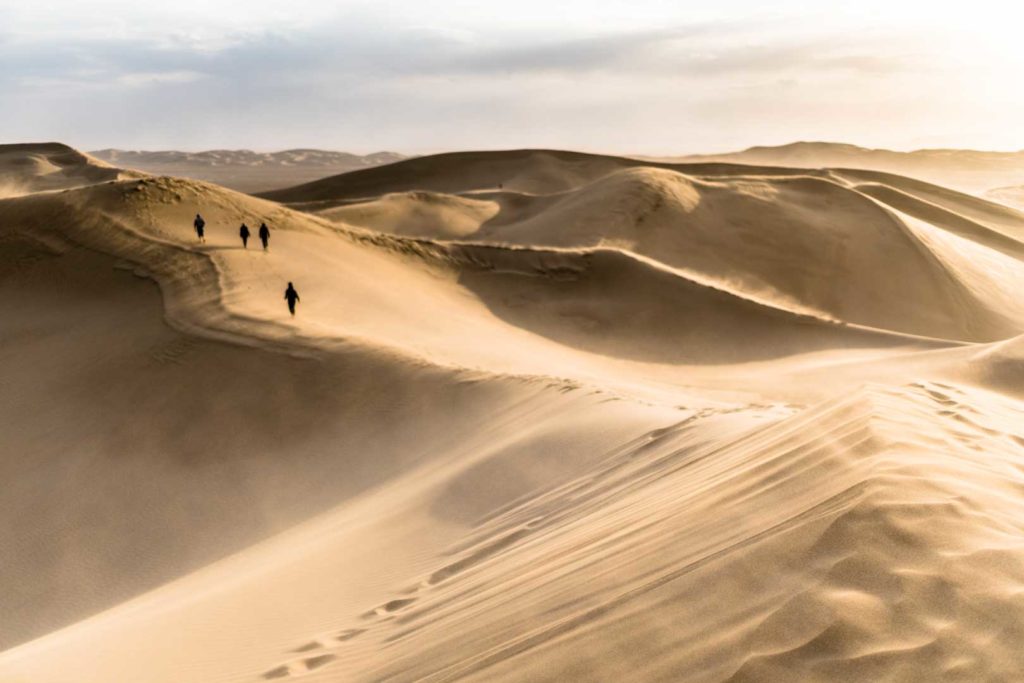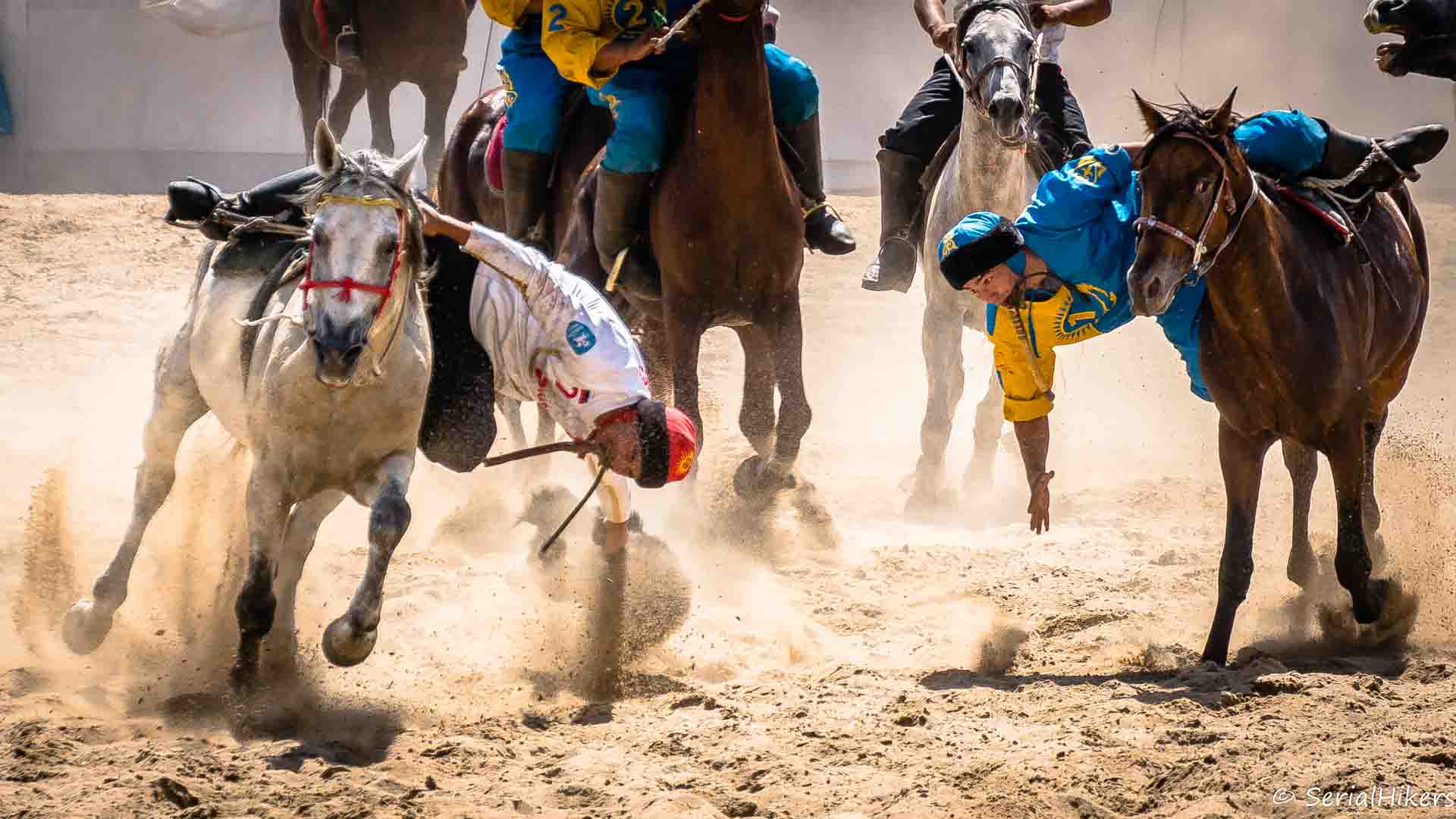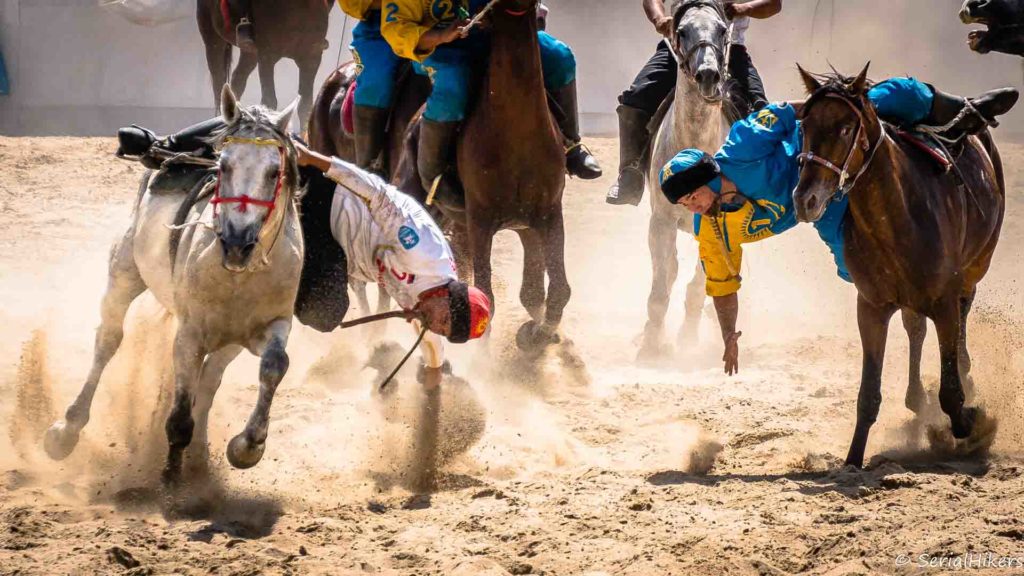 Carbon footprint overview
As in our first assessment, we had again fun calculating our carbon impact after two years on the road!
Still considering only the "transport" part, we emitted around 453kg CO2 / person (ie one-way Paris-Athens by plane, one person, 2100km) while traveling more than 50,000 km by hitchhiking… The same distance traveled by bus would correspond to 3.1 tons of CO2 / person!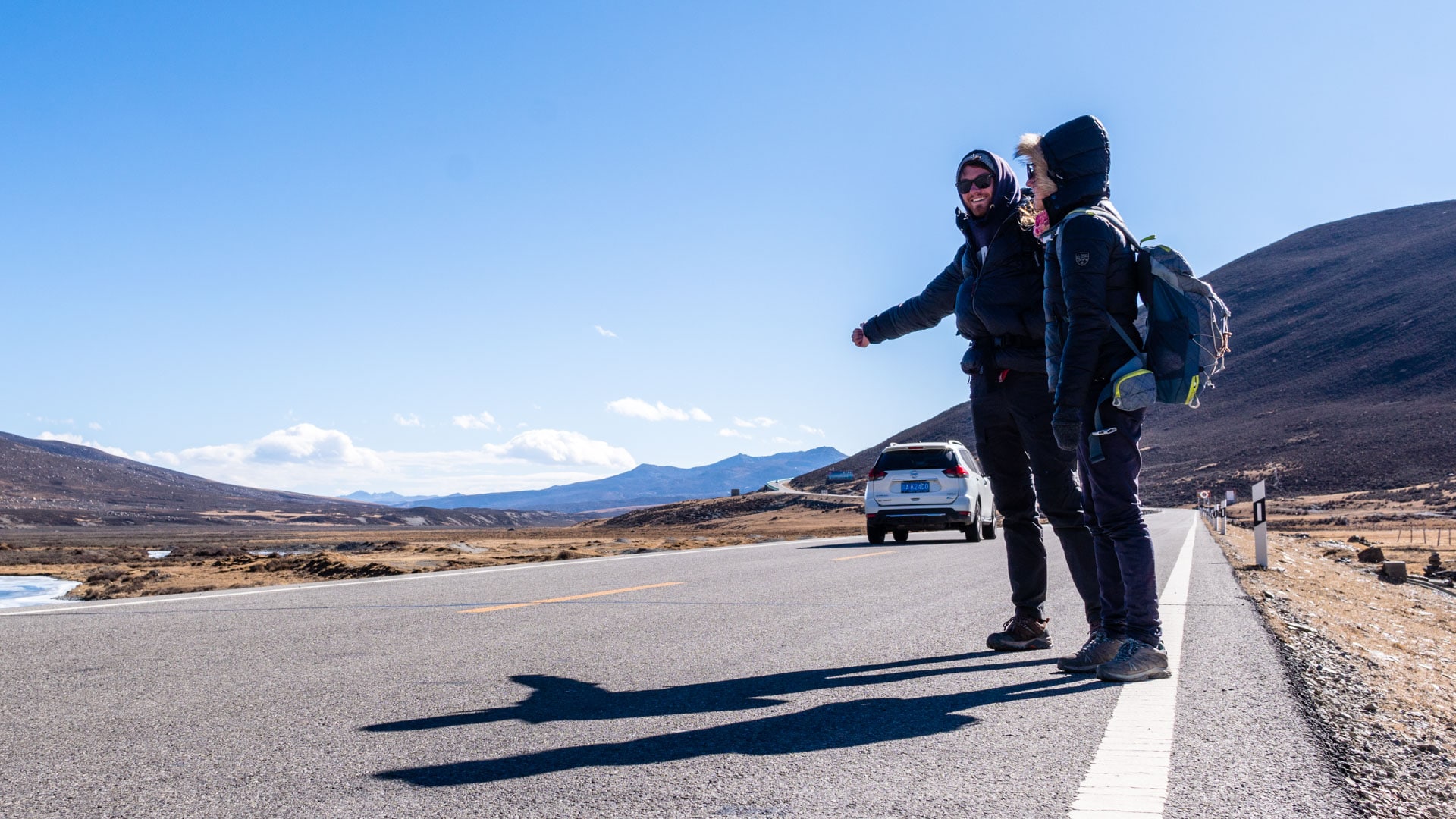 More about the calculation of our carbon footprint
by hitchhiking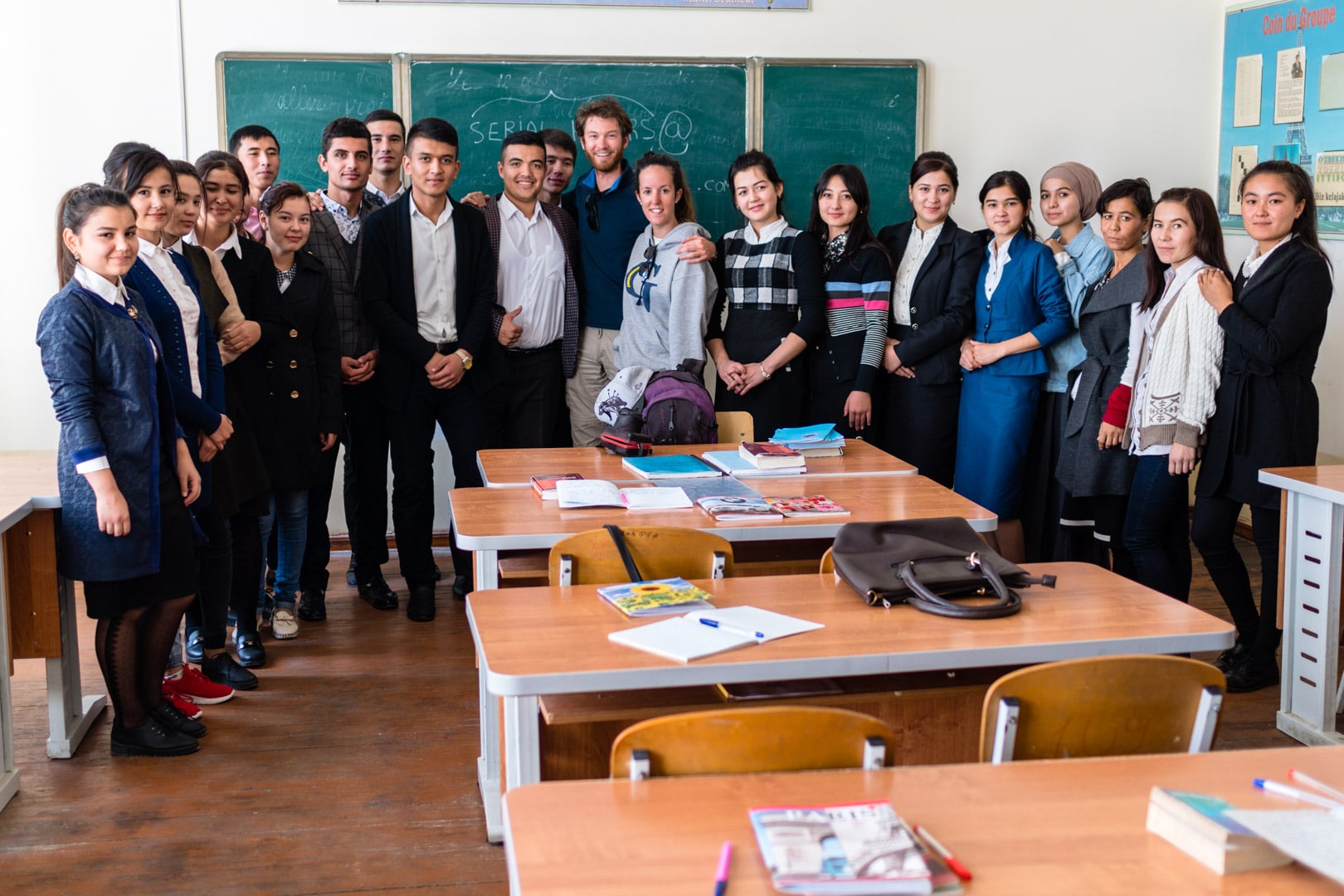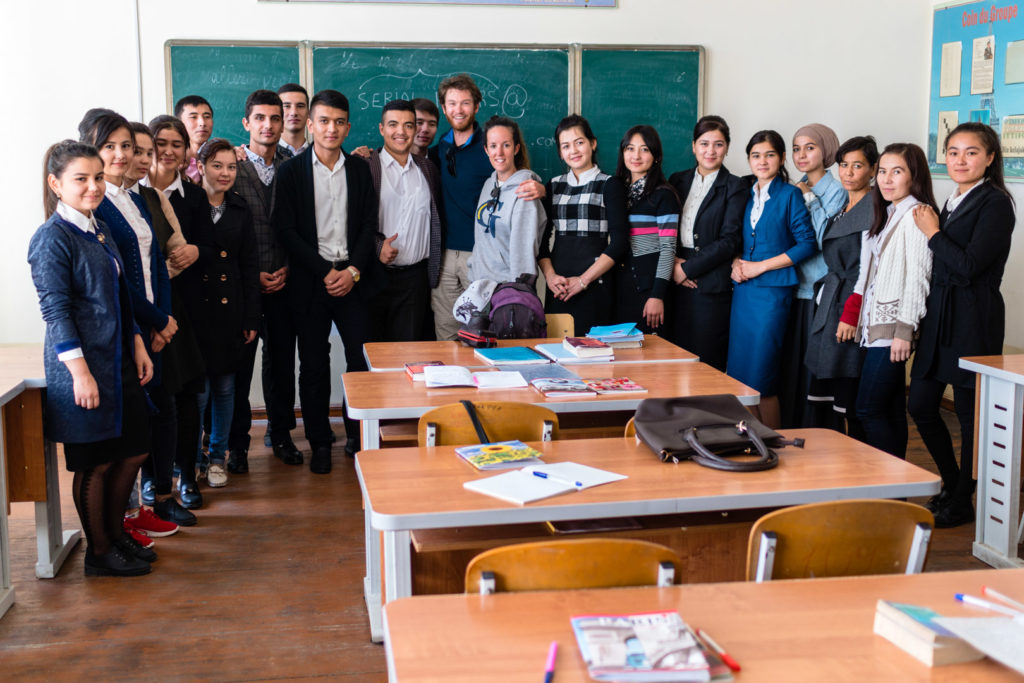 There is not much more to say except that we will continue our journey, always without a time limit. Next big challenge for us: find a sailboat to hitchhike from Southeast Asia to reach Australia… Stay tuned!
* Post written according to our personal experience *