Among the UNESCO World Heritage Sites in Albania are the cities of Berat and Gjirokaster. Yes, that's right: not one, but two world heritage cities that can be visited! But what is so special about them to deserve such an honor?…
---
Gjirokaster, a city made of stone houses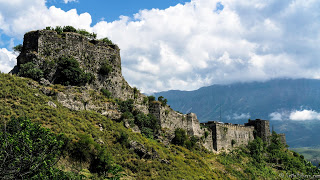 Located about sixty kilometers from Sarandë and Albanian Riviera, Gjirokaster is a small town whose historic center, built between two hills, is made up of a group of very typical houses: Ottoman-influenced houses with grey stone roofs (lauze), and a white plaster coating. On the southern hill, we can still admire the ruins of a 12th century castle (entrance fee of 200LEK/person).
We took a walk through the old bazaar (now converted into souvenir stores) and on the surrounding heights, in order to have a full view of the historic center and the castle. By taking small dirt roads, it's possible to get out of the city to admire the Gjirokaster valley and the stone bridge of Ali Pasha, an Albanian governor who reconquered the city in 1811. Our tour of Gjirokaster ended with a stroll through the winding cobbled streets of the center: this walk allowed us to admire the facades of the Kadare, Zekate and Skënduli houses; remarkable mansions made of stone, large windows and towers, all covered in the upper part of the famous white plaster!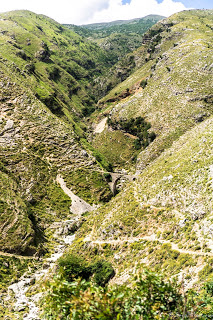 Useful information:
Gjirokaster
Visit duration: 1 full day on site
Entrance/visits: Castle (200LEK / person), old bazaar and Gjirokaster mosque, Ali Pasha stone bridge, Kadare, Zekate and Skënduli houses (entrance fee, not done)
Berat, the city of a thousand windows
Like Gjirokaster, Berat is characterized by a historical center with very typical houses: white, stone, very bright. They have earned Berat the nickname "the city of a thousand windows"! The center of Berat extends on both sides of the Osum River, only connected by the Gorica Bridge – a bridge built in 1780 and rebuilt in stone in the 1920s.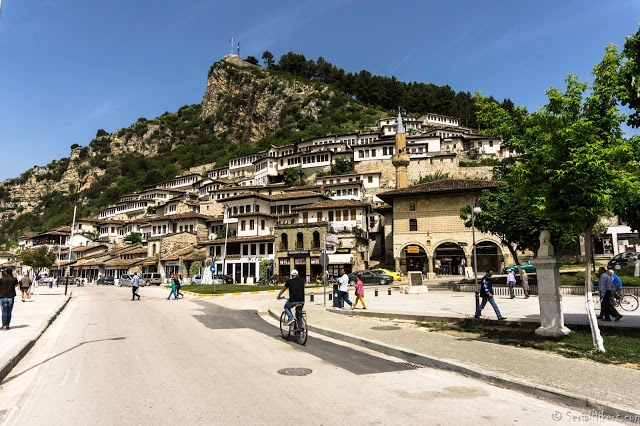 From the right bank of Berat (Gorica neighborhood), a hiking trail, the Gorica trail, allows you to get higher to admire both the city, the castle of Berat and the Saint Michael church (Shën Mëhili). You can then cross the river again to walk through the old town and the new city center, where the main mosque stands next to the Orthodox cathedral of Saint Dimitri. And if you have enough energy left, you can climb up to the Berat Castle and the the Holy Trinity Church, via the south side of the hill on which these precious monuments rest. Tip: don't hold your breath too long, you will need it to visit all Berat's treasures!
Useful information:
Berat
Visit duration: 1 full day on site
Entrance/visits: Castle and the Holy Trinity Church (not done), Saint Michael Church (not done), Gorica bridge, old town, Gorica trail (1h30 from Gorica bridge on the right bank)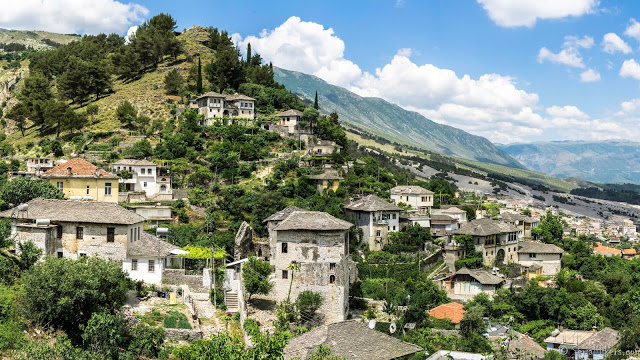 More about Albania
* Post written according to our personal experience *