If we chose to name ourselves "Serial Hikers", it's because we like to hike whenever we can! So, when we stayed in Tivat, we naturally chose to visit Kotor bay by undertaking the 360-degree hiking trail that connects the cities of Tivat and Kotor through mountain ridges… Nothing better to admire a 360° panorama between bay and sea!
---
Gornja Lastva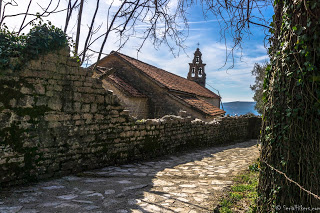 The first stop of our hike took us to Gornja Lastva, a small picturesque village hidden on the Vrmac heights overlooking the town of Tivat: everything was beautiful, from the view of Tivat to the charm of the stone houses, from its small church to the olive mills… We loved winding the cobbled paths, finding ourselves between two ruins of stone houses, crossing small streams or olive and fig trees fields. An enchanting setting with a full Mediterranean taste!
The 360 hike trail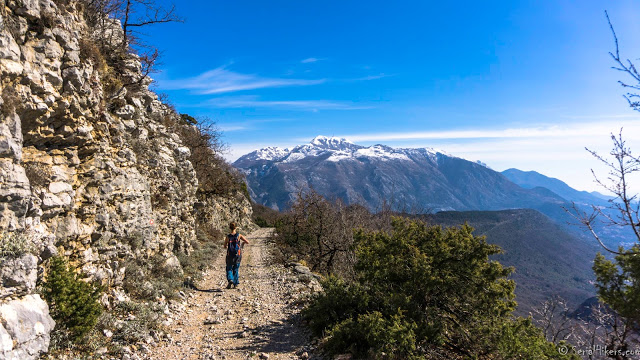 From Gornja Lastva, follow the hiking trail (roughly indicated by a few strokes of black paint) to Mount Ilija – it takes about an hour's walk from the village. The path is very pleasant to follow: passing by the Vrmac ridge, it leads you to Kotor with a 360° view of Kotor bay, the snowy Lovćen mountains, Tivat and the Adriatic Sea! To perfect the whole, we let ourselves be carried away by the scents of the very typical South vegetation (sage, thyme, rosemary) making us forget our pain during the long walk from Tivat!
Vrmac Fort
Before the descent to Kotor, we had the curiosity to continue the path to the Vrmac Fort – an imposing defensive fort built of stone and reinforced concrete during the Austro-Hungarian invasion at the end of the 19th century. In the state of ruins, we had fun exploring galleries and numerous rooms of the fort, passing by the northern entrance: weapons and ammunition storage rooms, officers' and soldiers' dormitories, stone latrines… A little (useful) tip: take a good flashlight or headlamp!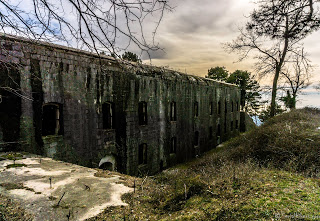 Useful information:
Path: Hiking trail from Tivat to Kotor, via Mount Ilija, through Gornja Lastva. Walk path with wooden signs or arrows painted on the rock markup. ~ 18 km
Duration: 5 to 6 hours
Difficulty level: accessible to all


More about Montenegro
* Post written according to our personal experience *