When going on a journey you come to create bonds. That's why we were really happy to meet again Stefano, an Italian backpacker, when we were about to cross the Greek border in the south of Albania. Catching up, tips and long discussions: that's how we added Kastoria to our list of things to see in Greece, on his advice. And he was right: nestled between lake and mountains, Kastoria is a really refreshing stopover to discover in northern Greece!
---
On one side, Kastoria's nature
The great lake of Kastoria is a must for waterfowl and migratory birds: take a good look, you might come across a pelican or heron! But if you want to better observe this lake, go a little bit up by visiting the very typical village of Aposkepos, or by hiking to the top of Kastoria hill via the small church of Agia Kyriake and Bounou theater.
Walking to the tip of the peninsula, you will find the entrance of a cave called Dragon cave (entrance fee, 6€/person with audioguide included). If the cave itself is not deep nor very big, it still includes 4 small underground lakes and many stalagmites of all shapes – columns, curtains, waterfalls or cylinders… We will also remember from our visit the discovery of the remains of a brown bear living more than 10,000 years ago and the legend of the dragon, guardian of the cave and its treasures, which King Castor (1st king of Kastoria!) was trying to get rid of…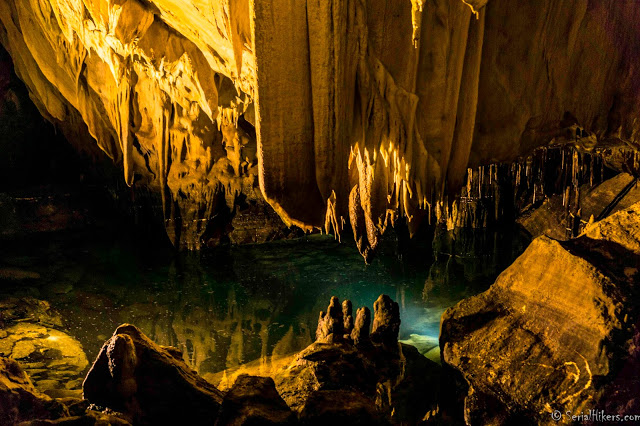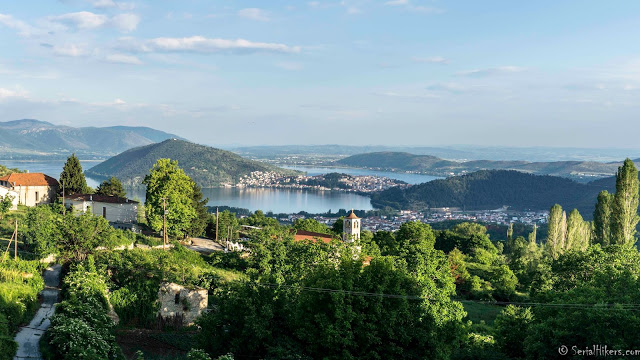 On the other side, Kastoria heritage
If you are more interested in heritage and history, Kastoria will certainly please you just as much: there are countless Byzantine and post-Byzantine churches (seventy-two, according to what we were told?) that are remarkably well preserved, as well as a huge number of Saints paintings, partially vandalized, on the Panagias Mauriotissas Monastery walls.
We also enjoyed strolling among the old stone houses and whitewashed walls of Kastoria historical center (Dolcho and Aporazi neighborhoods); a real maze of cobbled streets that took us to discover these rich bourgeois mansions (built between the 17th and 19th century) and small Orthodox churches more or less integrated into the walls of these villas. However, we will leave a bit heartbroken after witnessing modern real estate projects threatening this beautiful citadel of which there are hardly more than small Byzantine wall sections to protect it!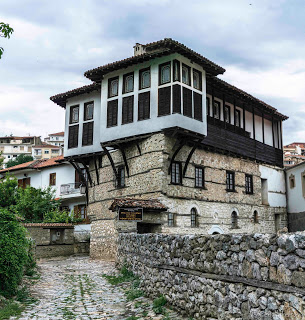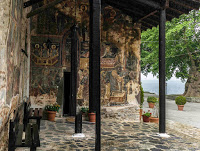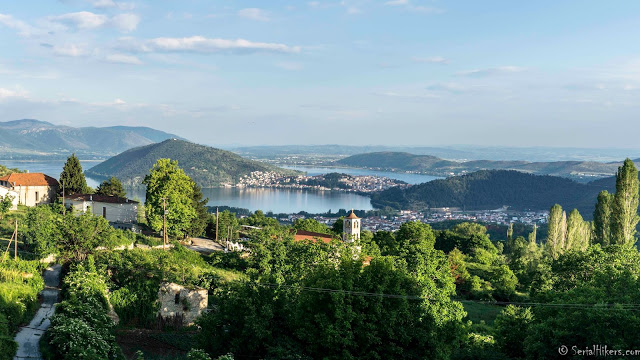 More about Greece
* Post written according to our personal experience *