Post updated on November 12, 2020
Hitchhiking through the south of Armenia, with our first Armenian host (who became a friend) Mariam, an idea came out: what if we visited Nagorno Karabakh, before leading to Iran? Mariam offered us her help: she convinced Edgar, one of her acquaintances, to accommodate us in Shushi (or Susa) – a strategic, magnificent and historical city located a few kilometers from Stepanakaert, the administrative capital of Nagorno Karabakh. The beginning of a crazy visit into the heart of this self-proclaimed republic…
---
Forewords
Since November 9, 2020 and a ceasefire between Armenia and Azerbaijan at the end of 6 weeks of conflict, Nagorno Karabakh has come under Azeri control. The redefinition of borders will bring new conditions for visiting Nagorno Karabakh, now part of Azerbaijan.
The history of Nagorno Karabakh (or Artsakh)
Nagorno Karabakh or Artsakh is a territory formerly held by Azerbaijan, predominantly populated by Armenians and self-proclaimed independent since 1991. Despite the lack of recognition of this Republic by the international community, Artsakh government maintains as its main goal this region annexation to the territory of Armenia. It's not a coincidence if this Republic flag represents a fragmented Armenian flag, or if the currency (drams) and country calling code used are those of Armenia!…
Stepanakert, a capital under Armenia colors
We began our visit of Nagorno Karabakh with a quick visit to Stepanakert: after obtaining our visas for Nagorno Karabakh from the consular service of the Ministry of Foreign Affairs, Edgar took us to visit the emblematic statue "We are our Mountains" on the city outskirts – a red tufa statue made by an Armenian artist in 1967, representing an old local peasant couple, which has since become the symbol of Nagorno Karabakh Republic. Apart from this statue, Stepanakert has nothing special: this capital looks like any small Armenian town, with its 2-3 storey stone buildings in neo-Armenian style. Edgar suggested us to continue the visit to Shushi, "a place of history": we followed him without question; after all, he's the guide!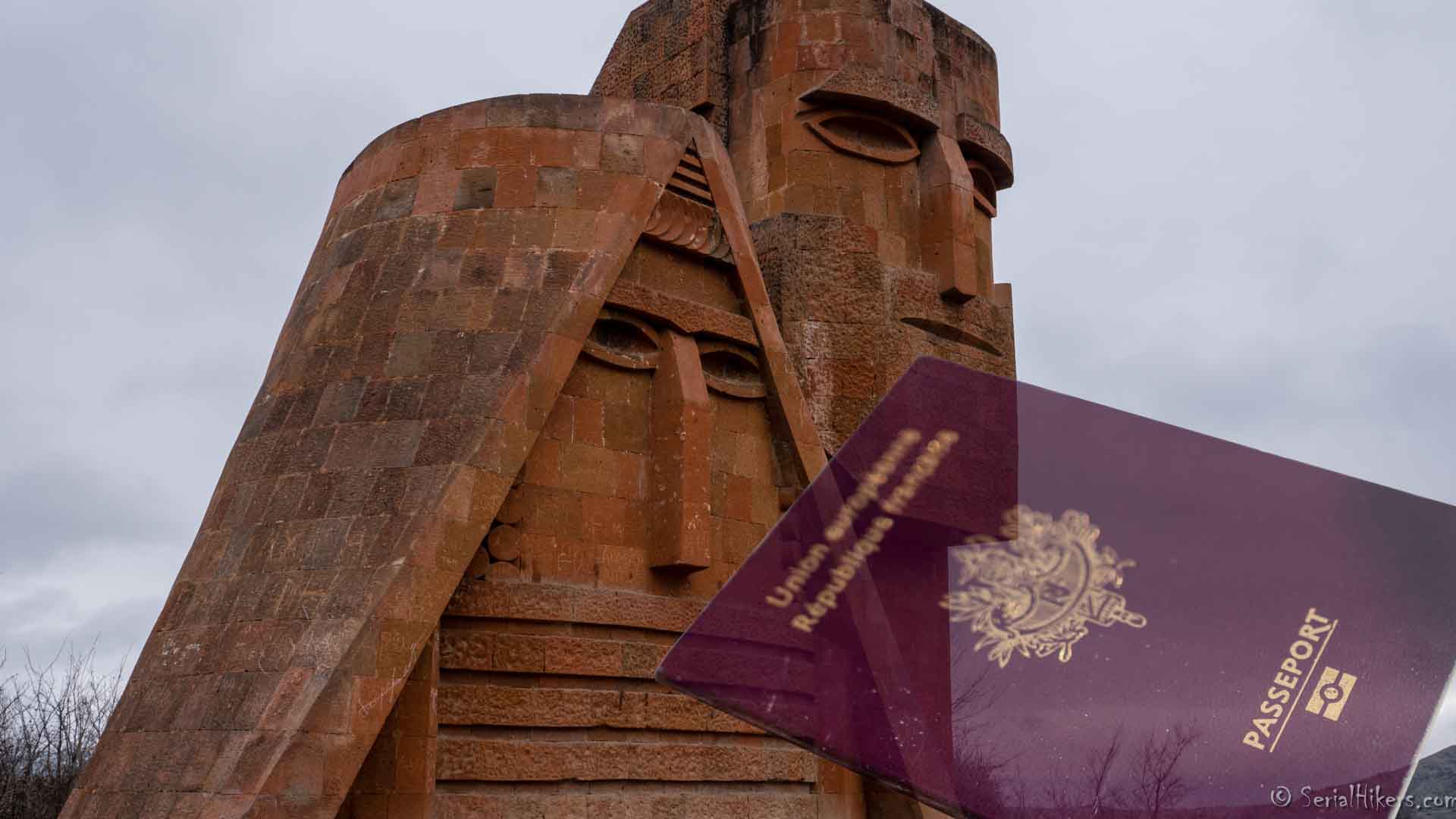 How we got our visas for Nagorno Karabakh
Shushi, the pearl of Nagorno Karabakh
After a long and complicated ascent drove by a marshrutka, we are dropped off in the center of Shushi, a few steps away from our host's home: handy to get rid of our big bags! A thinning in the grey and foggy weather made us ready to go out again right away, to visit the mystic Ghazanchetsots cathedral. Our host Edgar knows Shushi well and was fulfilling his role as guide marvelously: leaving us alone for a moment in the church choir, his voice started to echo from a hidden crypt. This strange experience, combined with a mystery atmosphere created by the mist, already gave us a few thrills… but Edgar had more than one trick for us! On our way back to the city center, our host led us through two Azeri mosques remains… before taking us to the minaret top of the lower mosque, via a spiral staircase (a staircase already damaged by time, as some steps were missing!). Standing about twenty meters above the ground, we had to be very careful where we put our feet so as not to fall to the ground!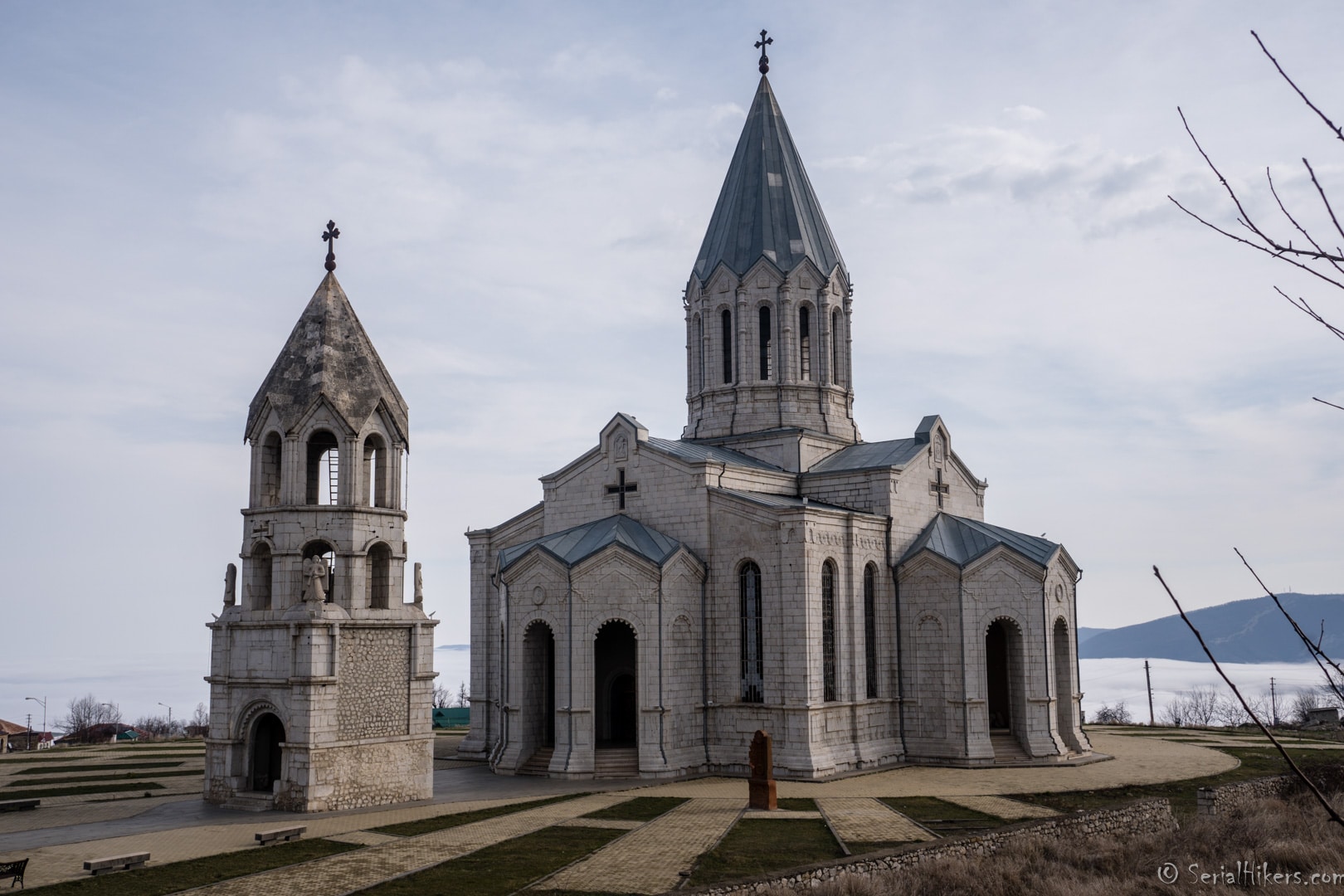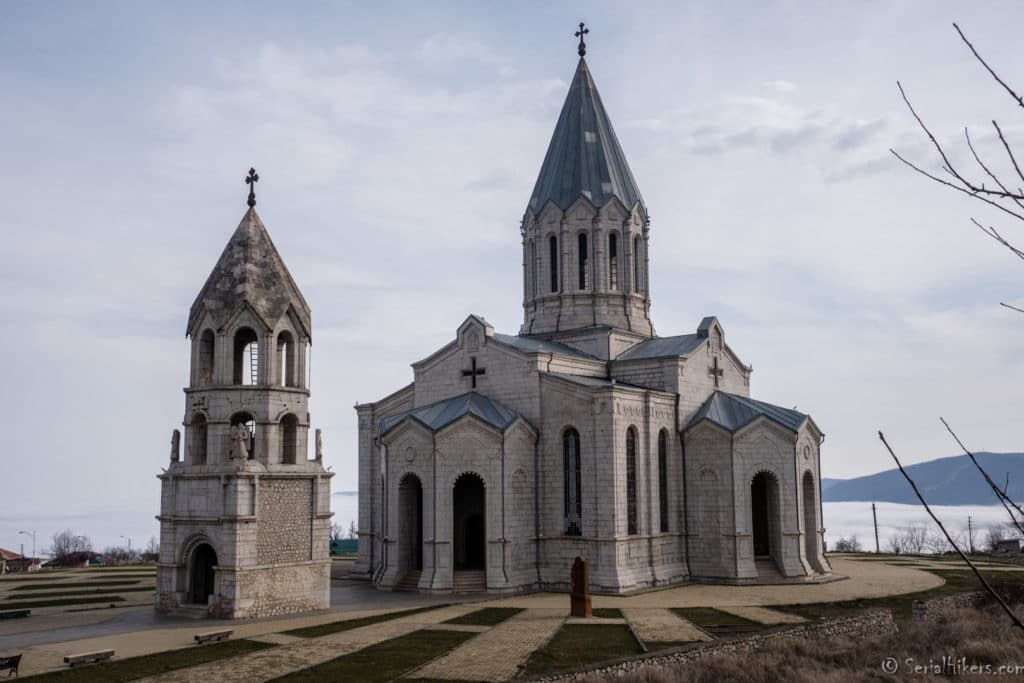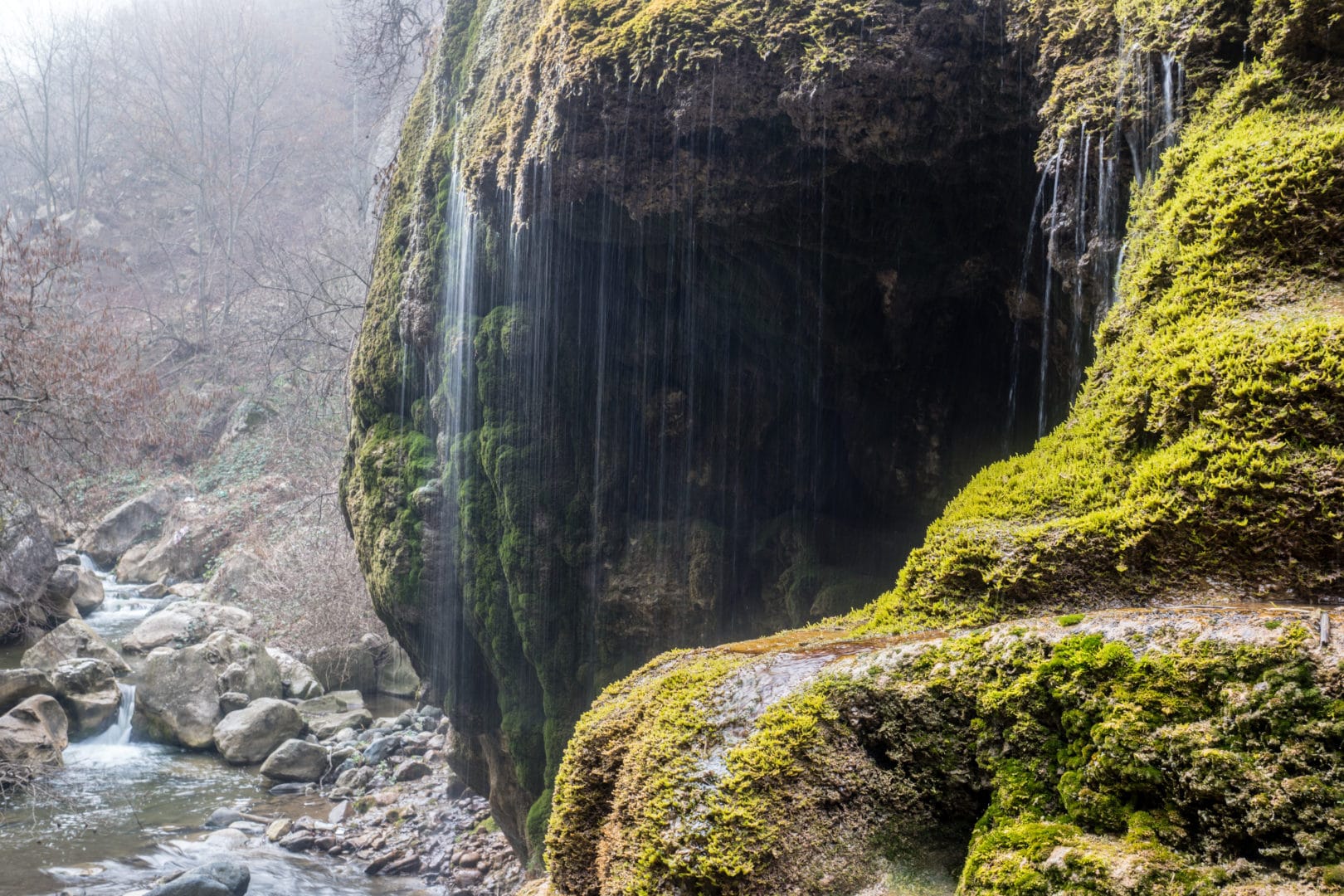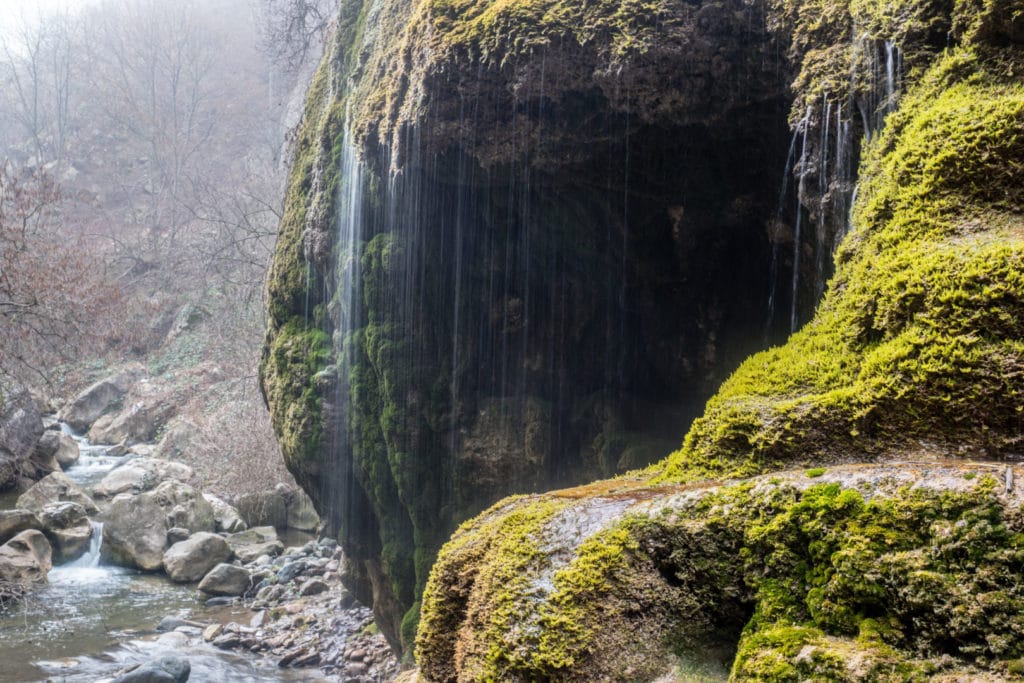 The visit went on more cool reaching the foot of the Shushi Fortress (of which a well-preserved wall, gate and defense tower remain) and in front of the Shushi Grand Hotel long facade. A bit of respite before a new storm came: Edgar had planned to take us to Shushi Canyon (Hunot Gorge) the next day, at dawn… A hike on the mountain side, including some precipices and difficult passages that will end, in beauty, this crazy visit of the Nagorno Karabakh!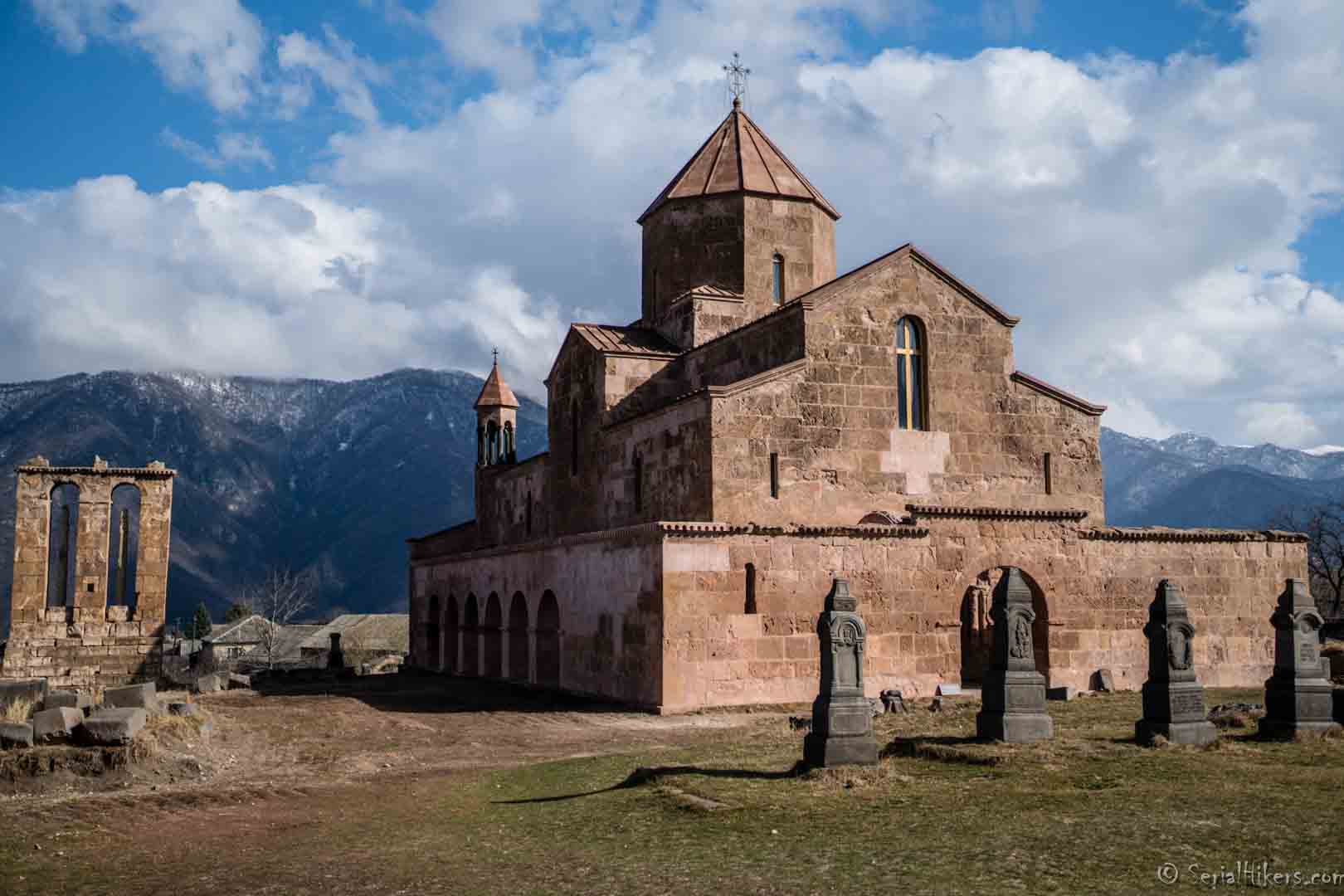 More about Armenia and Nagorno Karabakh
* Post written according to our personal experience *