Post updated on June 09, 2020
Sleeping at people's house is what makes the taste of our trip: to spend another night on the road is a pretext for encounters, exchange, enrichment… This is what makes our adventure possible and unique, allowing us to reach our ecological, economic and cultural exchange goals. But before we got there, we had to learn how to get rid of our comfort, to talk to others – in a word, to get out of our comfort zone. What was not an obvious step yesterday, has become one today: that's why we created this hospitality and volunteering guide to help you live a journey out of the ordinary!
---
The main hospitality networks
Couchsurfing (paid network)
Originally, Couchsurfing is a social network allowing travelers and locals to get in touch / host each others (see "about" section of their website). Since the term "Couch-Surfing" used in the common language stands for the action to host travelers or be hosted by locals. The website Couchsurfing became a reference in this field, we actually found many of our hosts through this website during our hitchhiking adventure mostly when we are stopping in (big) towns!
To use the Couchsurfing website, you just need to create a profile on it. If you are traveling with a partner, it's better to have a separate profile (and put the link of your partner profile in your own page). You will then need to complete your profile to 100%: confirm of your email address (by clicking on the link you received by email) and/or phone number, profile picture, get 2 personal references (ask your friends registered on the site to leave you one!), etc.
Before May 2020, the network operated on a system of "verified profiles" (paid profiles) and free profiles. Having a verified profile had several advantages: getting a trust badge next to your name, possibility to contact other members in an unlimited way (limitation fixed at 10 messages per week with a classic profile), no ads, a search for potential hosts more exhaustive… As we are not big fans of the idea of charging individuals for a concept based on free exchange, we had found a perfectly legal way to get a verified profile for free: we just had to host travelers! This is also what we recommended for anyone wishing to embark on a hospitlity network adventure: before being hosted, try to host travelers to understand how it works, but especially how to behave in others. In addition, feedbacks left by your guests will reassure future hosts afterwards! Unfortunately, Couchsurfing hospitality network has now been made chargeable for all members registered in so-called "developed" countries (the list of concerned countries has still not been communicated). This new affair, coupled with a lack of transparency and recognition towards the community that allowed the website to exist, has led us to say our Goodbye to Couchsurfing.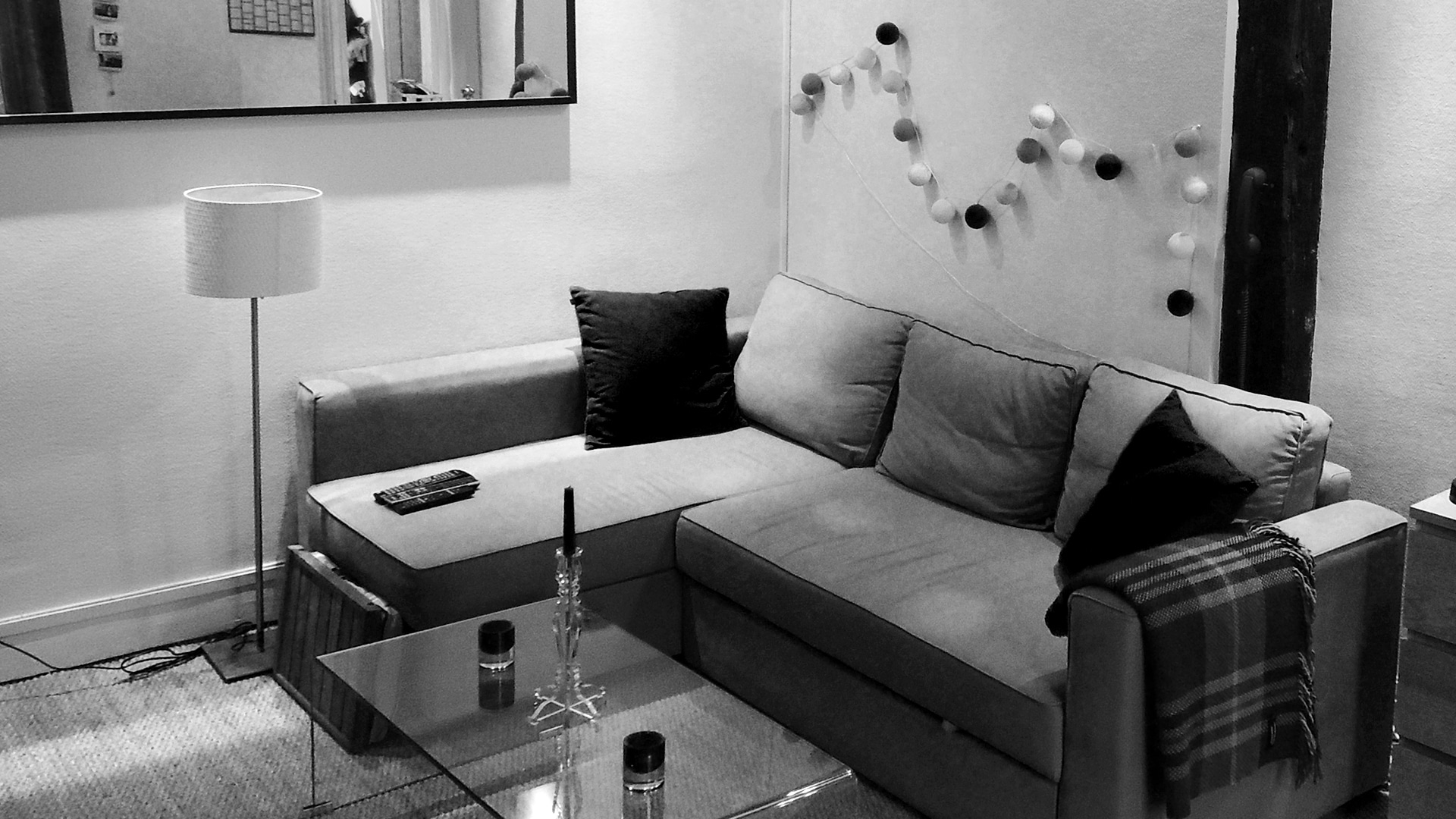 More about our reasons to say "Goodbye" to Couchsurfing
Trustroots
Trustroots is an alternative created by the nomads originally from Hitchwiki.org and Nomadwiki.org. This site is open-source and non-profit. It also has its own mobile application, and the search for hosts is very simple thanks to a map!
Unlike Couchsurfing, it's not possible to become a member easily: you must be invited by an active member of the network! Unfortunately, the advantage of filtering members turns to be inconvenient when it comes to find a host: the community is not yet well developed around the world… Although since Couchsurfing has become a paid website, Trustroots has had a record number of new members! In any case, the few experiences of hospitality we got via Trustroots had have all been great!
Other hospitality networks
BeWelcome
Another open-source, non-profit website with a simple registration and search for members directly on a map. We didn't use it, and as TrustRoots there are still few active members on it.
WarmShowers
Warmshowers is an alternative reserved for cyclists only. The goal is not necessarily to host a cyclist, but to offer him a "hot shower" (hence its name!) after a long day of cycling!
Facebook groups
We usually don't think much about it, but yet… We have found hosts via Facebook by posting messages on special groups dedicated to travel and alternative travel, groups of expatriates or local self-help groups (like the group "Young people in Kosovo"). It's worth a try, right?
Your own network
More than an alternative, it's even the first solution to consider! How many times have we been hosted by friends of friends, or contacts of people we encountered on the road? The big advantage of using your own network is that you are sure to meet people you trust – and have a good time with them!
How to write a request
First, make sure your profile is complete: photo, description, center of interest, travel plan, etc.
Write a short presentation of yourself in 2-3 sentences and explain to the person (to whom you are asking for hospitality) your project, why you chose this person, and how you can thank her if this person accepts to host you (by bringing a bottle or a souvenir, cooking a dish, helping with the chores). Be honest and explain your intentions, some women have been chilled by previous experiences of travelers a bit too… dredgers.
Do not be disappointed if you get a refusal or a lack of response: hosts can receive a lot of requests or be very busy; we must respect that! On average, one in 10 requests sent is accepted in big cities.
On Couchsurfing, you can also create a public request visible to all available hosts in the city you are visiting. By personal experience, public requests don't really work in Europe…
How to find hospitality with a direct approach
During our trip, we were able to be accommodated thanks to the direct approach with locals. How to manage it?
In first place, thanks to hitchhiking (the famous sunset car)! It has happened to us more than once that a driver, after listening to our story, decides to offer us (in addition to a lift) hospitality for the night!
Thanks to an active search of hosts by asking, with a little bit of nerve, to be hosted! As far as we are concerned, we never ask people directly for accommodation: we don't want to put them between a rock and a hard place, or to feel that they seem obliged to host us. We therefore favor a more soft approach with a smile, showing that we are totally independent:
"We have mattresses and sleeping bags. We're looking for a safe place to sleep. Do you know of a safe place where we could sleep?"
What to give in return?
Hospitality is not a one-way gesture. Even if some guests like to welcome travelers without compensation (for the pleasure of giving back, having company or help, to make us discover their region or to travel one day in this way), it has always been important in our eyes to give something back. This contribution is sometimes impalpable; like being simply present or conversing basically with our host – but in any case, we voluntarily offer our help: cooking, cleaning, handiwork, babby-sitting etc. Most of the time, we cook French dishes for our guests – see our recipes: it's our way of thanking them and making them discover our culture! If you have a little room in your bags, you can also bring something from your country.
Finally, it's very important to ensure that hosts always feel at home, respecting the rules of the house. For example, we always clean after ourselves, washing dishes directly after using them, we avoid as much as possible to scatter our stuff, and are always flexible as to our hosts' imperatives hours!
Volunteering
Principle
Volunteering while traveling is based on a simple principle: working a few hours a day, in exchange for lodging and meals. There are several advantages to this:
This is the most economical way to travel (sleeping for free and food offered)
You can learn new skills
You can stay within a family much longer than couch-surfing
On a personal level, we have already completed several (very) varied missions: farm work, hostel or guesthouse assistant, volunteers in a language café, babysitters, volunteers for humanitarian organizations, house workers…
In general, we consider that a volunteering assignment must respect the following terms:
4-5h of work a day
2 days off a week
Bed and meals for free
Of course, these conditions are not mandatory and depend mainly on the mission in question (work on the farm, hostels) and… on you!
Find a mission
There are a multitude of paid sites, best known are WorkAway and HelpX. The principle is simple: you pay year-round to have access in an unlimited way to a contact list of hosts all over the world! There are some completely free of charge alternatives (but we haven't tested them yet): HippoHelp, Voluntouring, etc
Yes, we are still talking about them!… Although we have not (yet) used these groups for our search, we know that it's quite possible to find interesting volunteer projects. It's also important to note that these groups are not only used to exchange contacts: group members are also available to help you and answer your questions on the subject!
This is the method we prefer! There are two ways to do this:
– House-to-house request
– Spontaneous application
Personally, we have several times tried to contact spontaneously hostels (by first finding the name of establishments on Booking.com) by explaining the principle of volunteering, our expectations, and by attaching our volunteers CV. As for an official job search, we have often faced refusals, lack of answers – but also, and thankfully, some positive responses that have turned into great experiences of volunteering!
Warning
Except for certain activity fields that require flexible hours (in hotel industry for example), we advise you to always define in advance your working conditions, especially on hourly issues, housing and meals – and this in order to avoid any disappointment on arrival…
Avoid, as much as possible, "taking the position" of a local worker: indeed, some unscrupulous hosts use volunteering for the sole purpose of having free labor. We experienced this during our first volunteer experience, when we helped renovate an old villa in Venice. From now on, we always try to evaluate the real needs of our hosts before, avoiding to accept tasks that a local worker could do by being hired if the host has the means!
Finally, and this is the most important: if the mission does not please you, leave the place! As you are not bound by a legal contract, you are free to leave at any time, without having to justify yourself!
Other types of volunteering
Home sitting
The principle is to keep the house of someone who must be absent for a time (during his holidays for example) in exchange of the house maintenance, watering plants or taking care of animals.
The most known (paid) websites for Home Sitting are Housecarers, MindmyHouse, Nomador.
Humanitarian volunteering
We will not define you what is humanitarian volunteering; but on the other hand, we wish to warn you about this type of volunteering – sometimes managed by more or less serious organizations… Find out about the real motivations and the follow-up of projects lead by these associations, especially when they ask you for a large sum of money for only a few days on the spot…
By our side, we had the chance to meet, on the road, volunteers working for humanitarian organizations (mainly aid to migrants) in Serbia and Greece. It was therefore with pleasure that we helped them in their mission!
SerialHikers bonus: our unusual accomodations
Pizzeria (Serbia)
Bakery (Greece)
Hotels / Guesthouses (everywhere)
Yurt (Kyrgyzstan)
Abandoned sanatorium (Armenia)
Truck drivers Café-Restaurant (Armenia)
Truck drivers motel (Kyrgyzstan – China border)
Chinese medicine center (China)
IT store (Thailand)
House boats (Hong Kong)
Empty resort during Covid19 pandemic (Philippines)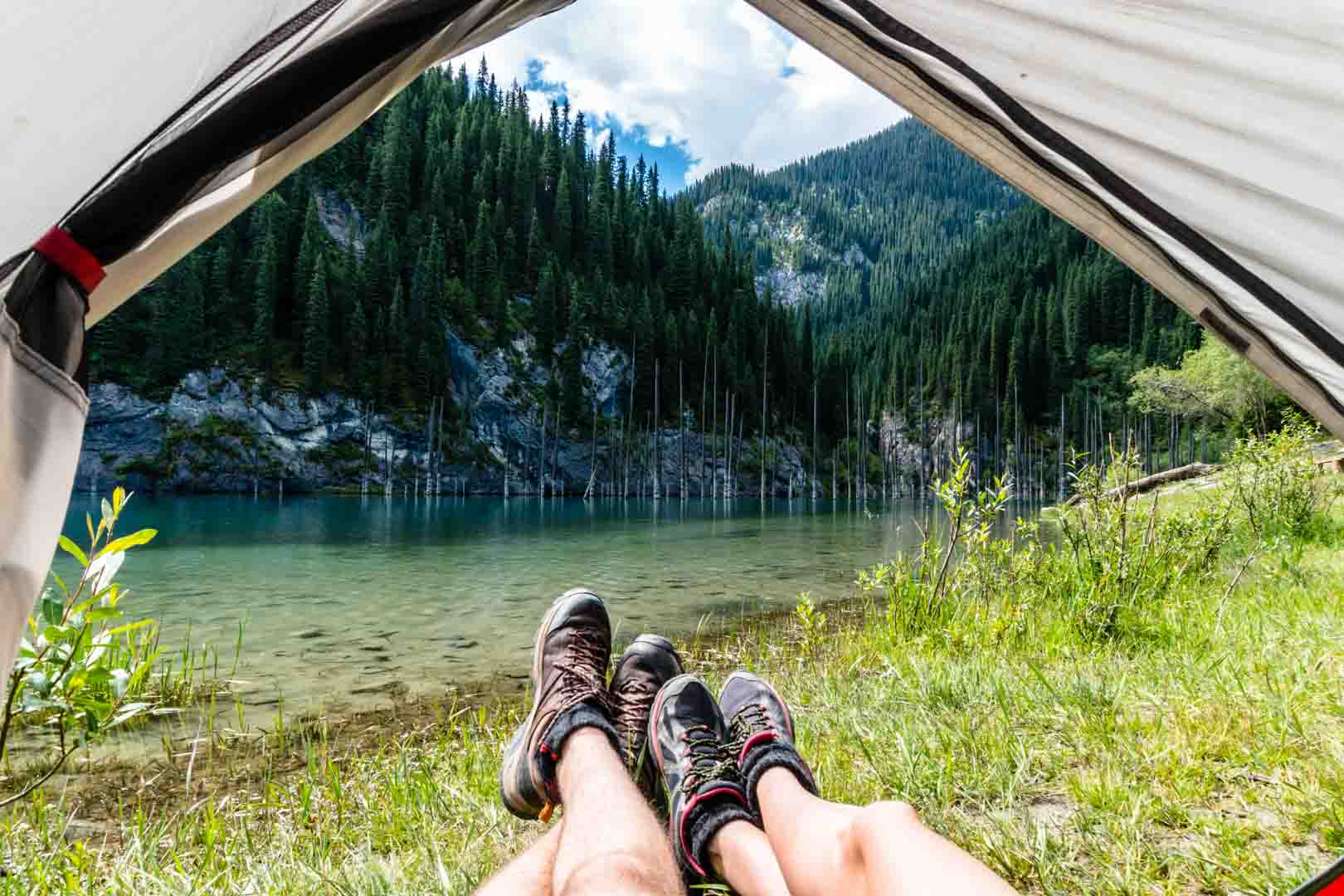 More about Alternative travel
* Post written according to our personal experience *