By March 2020, the world is on lock down: coronavirus epidemic is spreading, hospitals are filling up and political measures are becoming tougher. Overnight, everyone is called upon to isolate themselves – sometimes on the other side of the world, with limited resources. Here, we will talk about our confinement abroad, from our choice to stay to our disrupted daily life.
---
Leave or stay?
As soon as a quarantine measure was announced by local authorities, we distanced ourselves from the general atmosphere of panic that spread among travelers stuck in. We immediately dismissed the idea of an early return; and very quickly searched for a place to stay for a while. We were fortunate to have found a host who was willing to accomodate us for free in his hostel in exchange for a little help, and also to have made some contacts in town who were willing to help us.
At the moment, we are well aware that the decision to leave or stay is not a simple one. On one hand, we find ourselves confined on the opposite side of the world, far from our loved ones, in a country where means are limited (distant hospitals, limited hospital beds etc), often left behind with unreliable information, empty markets and closed restaurants, locals avoiding us and considering us as "the new pestified ones"… On the other hand, we could have take the risk of spreading the disease; first around us at airports, then to the relatives who welcome us on arrival and to all the people we would have met in between…
In this case, we think it's best not to panic, to take a step back, to consider all the options: "Am I more likely to get the virus if I stay here or if I go home?" "Am I close enough to a hospital, if I need a medical assistance? Is it covered by my insurance?" "If I have a medical history and I'm more vulnerable, isn't it better to go back and be checked in my home country?"…
Good to know

If you are travelling abroad, in a country that has just taken quarantine measures, here are some recommendations/links that will (hopefully!) be useful to you:
Volunteer and Hospitality Platforms – to find a host willing to accommodate travelers
Facebook pages of your homecountry embassies and official website of foreign affairs ministry
Q&A of you travel insurance website – to find out if potential medical expenses related to the coronavirus outbreak will be reimbursed/covered
Our state of mind and daily life during the coronavirus pandemic
For some, confinement can be experienced as a mourning (of freedoms) with the 5 phases that characterize it – denial, anger, negotiation, depression and finally acceptance. For our part, the way we travel has conditioned us to find ourselves facing the unexpected, parameters we do not control (bad weather conditions at sea, natural disasters such as the explosion of the Taal volcano at the beginning of this year, etc). We learned to live with it, to adapt. We also remain positive (any epidemic has an end) and grateful to have a roof over our heads, something to eat every day, and to be able to communicate regularly with our loved ones.
So it's with a quiet acceptance that we regularly adapt to the new measures put in place by the municipality of El Nido, Palawan (Philippines): strict confinement, prohibition to gather, curfew from 6pm to 5am, having a pass to go out shopping, being accompanied for outings (temporary measure), total prohibition of alcohol… We spend our days helping our host, working, writing, updating our blog, playing cards, getting news from our relatives confined in France, and watching movies or series. And even if "beach" outings are totally forbidden, we enjoy being confined in a pleasant setting – and for now, free of coronavirus case.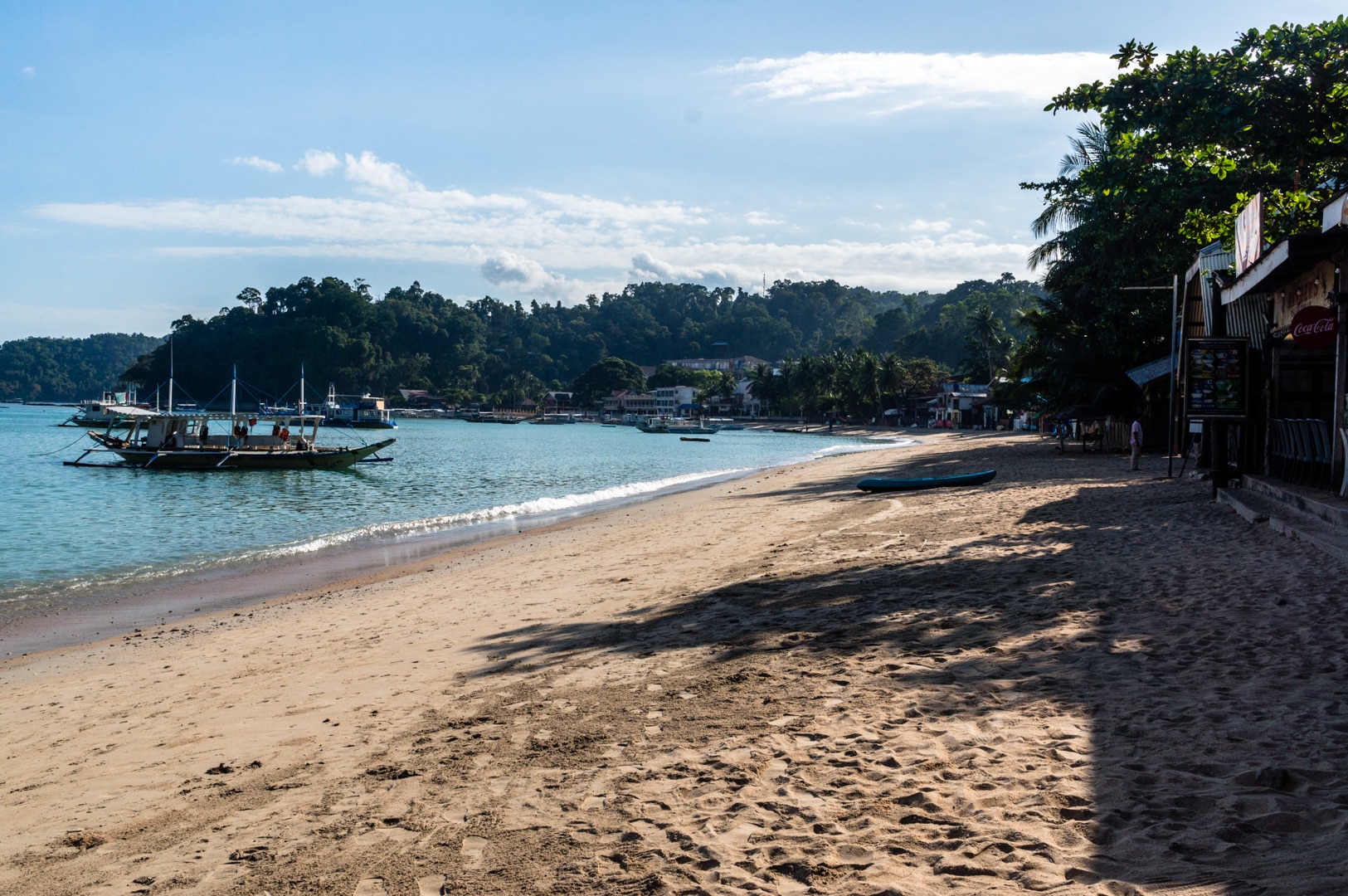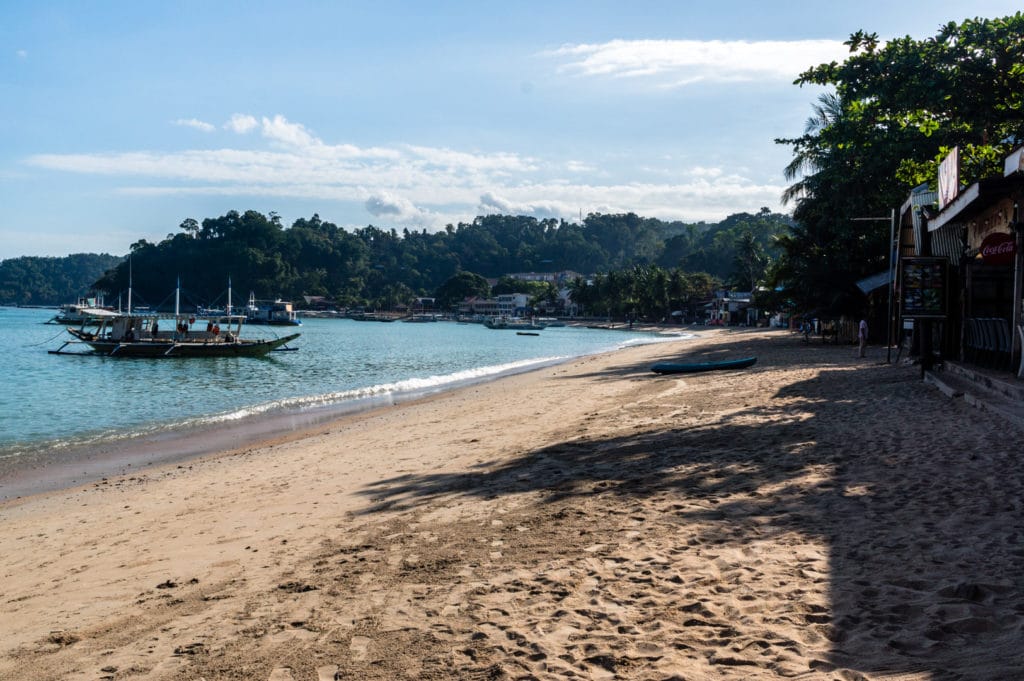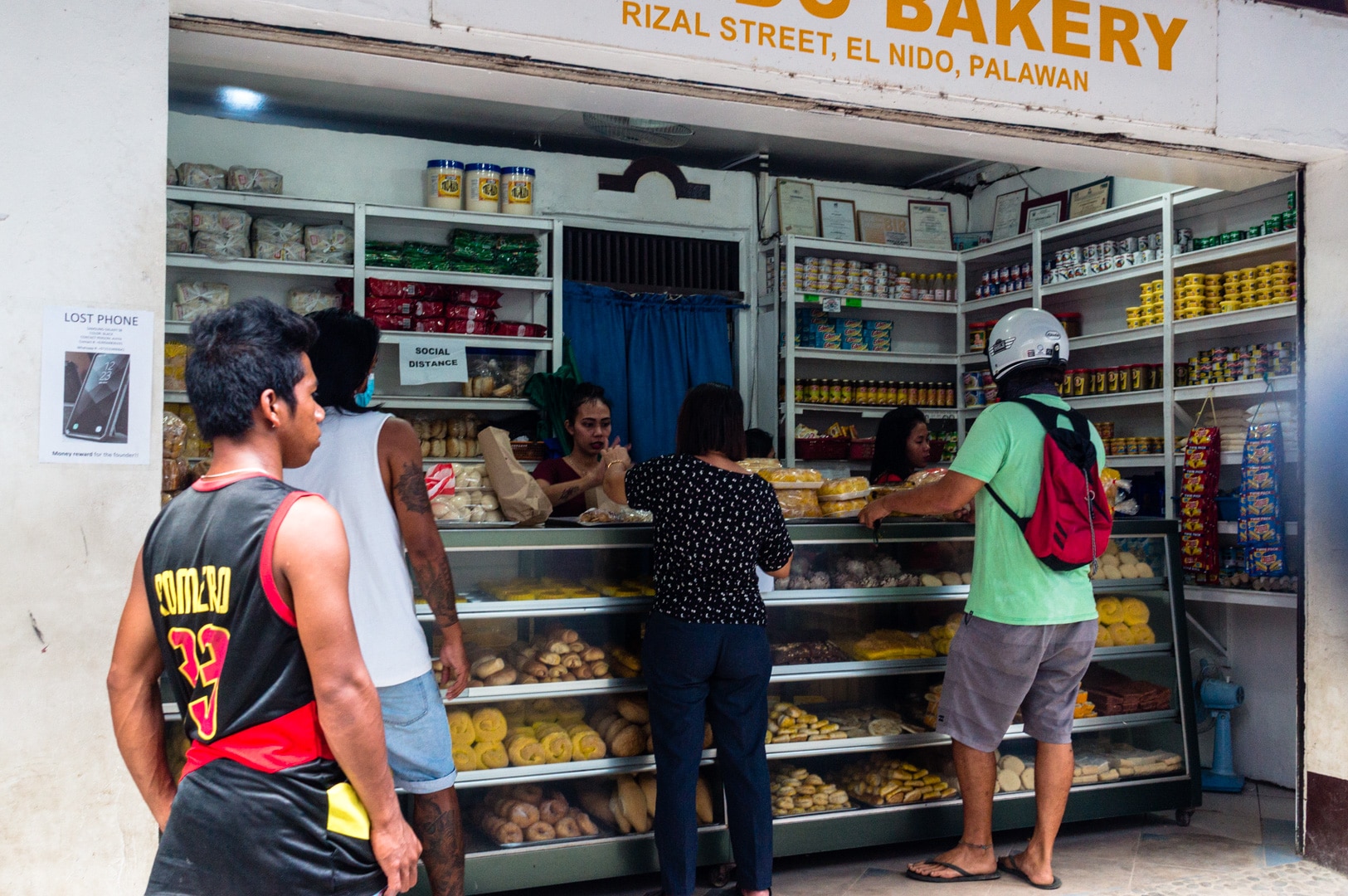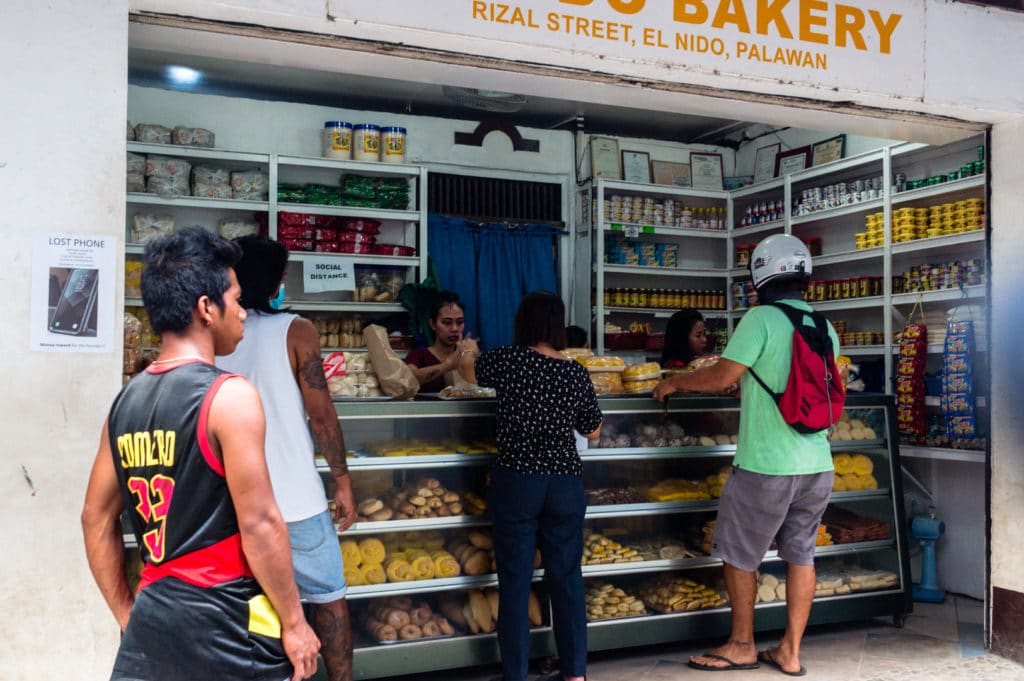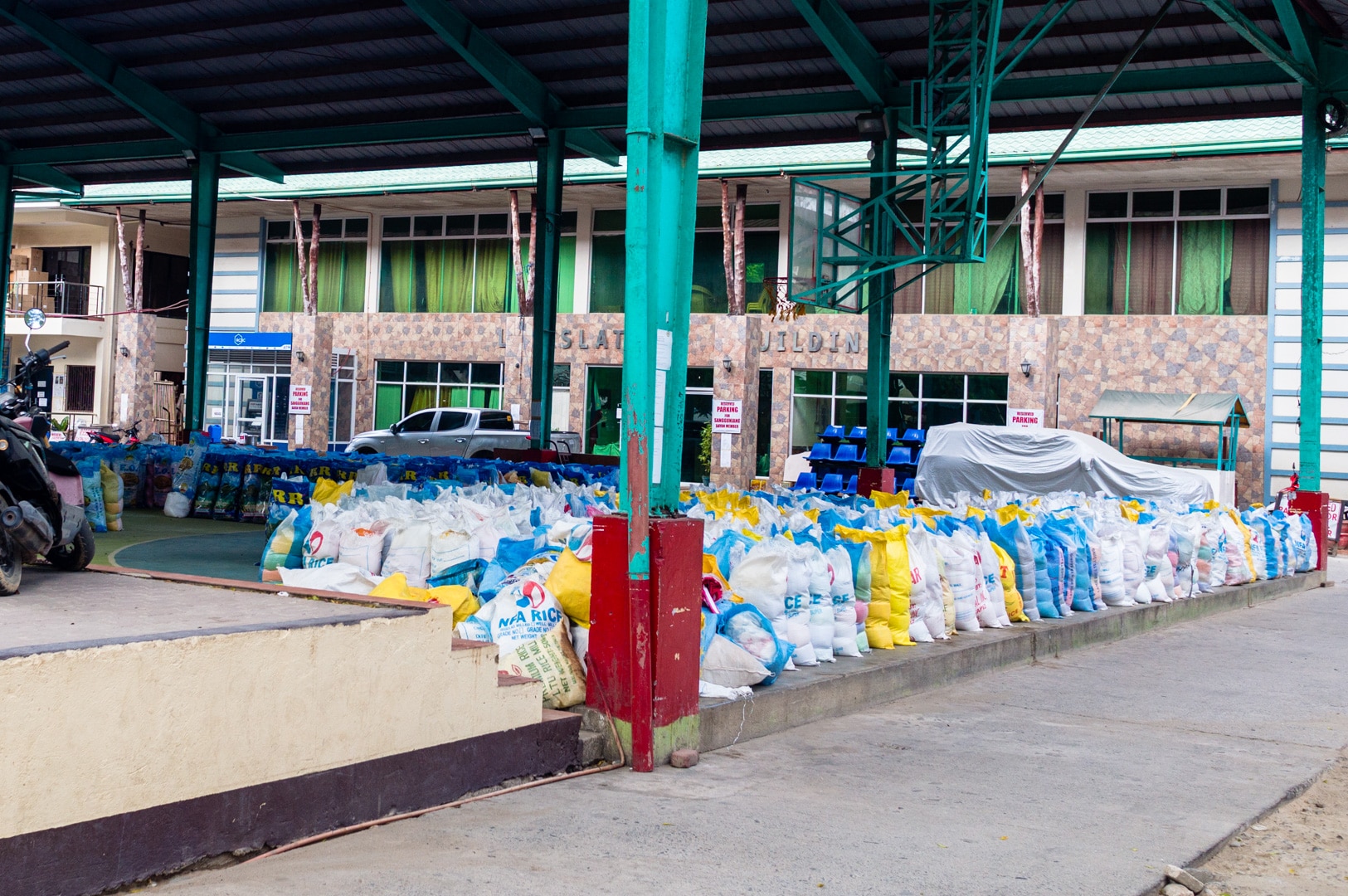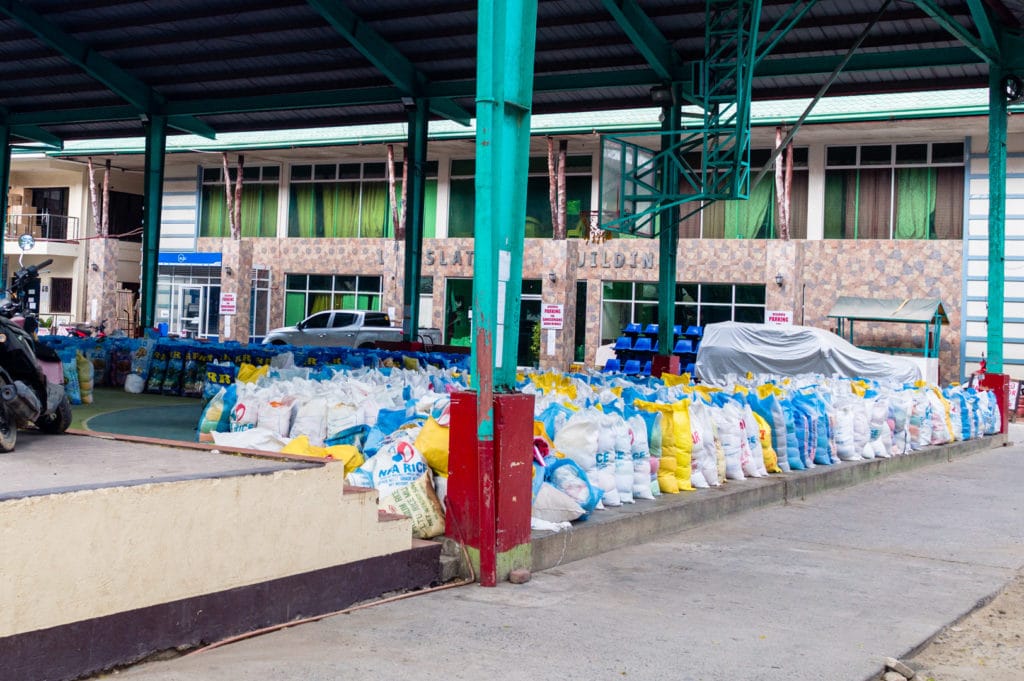 … And after?
From this experience, we learn that anything can happen, at any time.
With a hard and unexpected blow like this one, it's all the more appreciated to have a bit of savings and an insurance policy that covers potential medical costs related to the coronavirus epidemic. On the travel side, we'll get back on the road with peace of mind when we will be allowed to do so. Even if some people will be reluctant, at first, to give a ride to foreigners or to accommodate them, we are still confident that we will be able to continue to travel in an alternative way, while respecting hygiene and safety measures. As for our blog, we will continue to feed it: the crisis will not impact it, since it does not depend on any sponsor, nor on advertising revenues.
Also, and since this is a major health crisis, we would like to remind you that it's essential to comply with health and safety instructions (hand washing, respect for imposed social distances, isolation, prohibited gatherings, etc.).
"Take care of yourself, protect others"
* Post written according to our personal experience *