When you are used to hike in the wilderness, wild camping becomes a child's play. However, even the experienced hikers that we are had to learn, adapt, and make some mistakes during our long journey… What equipment to take, which one to choose? Where to pitch your tent, find a place to wash yourself? We put some answers in this practical guide, based on our own experience!
---
Camping gear
Our equipment
Tent
During our trip, we finally came to buy a tent for several reasons: to be able to sleep sheltered in areas where it's difficult to find hospitality from the locals, to be free and more independent, to be able to camp in the mountains when we go trekking for several days…
Several criteria came into play for the choice of our tent:
Ultra light tent , so as not to weigh down our bags!
Resistant
Self-supporting (which holds by itself, without the use of tent pegs) to be able to put our tent on any type of ground!
Personally, we opted for an MSR Huba Huba tent and are very satisfied with it!
Air mattress
For this trip, we brought inflatable mattress – which we already had, since we were already trekking before this trip! The advantage of air mattress is that once it has been emptied of its air, it does not take up much space in the bag.
Sleeping bag and liners
Even when we don't camp somewhere, our sleeping bags allow us to sleep warm, and on rare occasions on extra beds of dubious cleanliness… With our sleeping bags, we have took our own silk liners – a fine, light sheet, which add +1°C warmth and does not dirty our sleeping bags (only our silk liners are machine washable, at low temperature).
For the type of sleeping bag to be taken, we recommend a relatively warm (0°C) one for extreme situations. If you are travelling with your partner, you can also opt for "duo" sleeping bags which close together, through a zip on the side!
Accessories & utensils
Here is the list of accessories and utensils that we keep on hand – especially when camping:
Swiss Army knife
Head light
Bottle
Filter straw
Lighter
This list is not exhaustive: everyone is free to adapt their equipment according to their needs!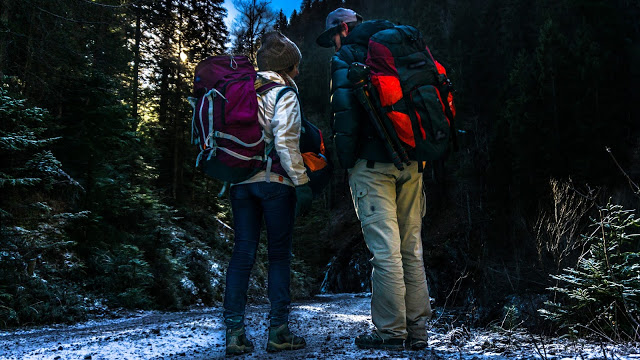 More about the equipment we took in our bags
Other equipment
Hammock
Practical for solo travelers, you can find hammocks with an integrated mosquito net to protect against insects. Big disadvantage: it's not always easy to find two supports to securely attach your hammock…
Bivouac tarpaulin
Tarpaulin is a strong, waterproof and lightweight canvas used to form a temporary shelter. However, this alternative to a tent is not effective against insects, which can circulate freely under the tarpaulin.
Gas stove and cooking pots
In order not to take up any more weight, we decided to not use a gas stove and cooking pots (set of containers for cooking while camping). These accessories are really not indispensable – especially when, like us, you occasionally have to camp far from all conveniences! If you're interested and motivated, you can try to make your own 10 grams gas stove with this tutorial.
Where to pitch a tent?
Two cases regularly appeared to us, when we wanted to pitch our tent:
Urban camping
This is the most common situation, especially when after hitchhiking a vehicule, we are dropped off in the city.
First, we ask people if it's possible to camp near their homes, in a private garden: this solution is much safer, and often you will be given access to water, toilets, and shower… When they don't end up just inviting us to sleep in!
If our research is unsuccessful, then we ask to pitch our tent in a public garden (a common and legal practice in Iran), behind a service station or within the precincts of a religious establishment (it works close to the temples in Southeast Asia, when the enclosure is open to the public).
True wild camping
This is the situation that we prefer the most, even if this practice requires a minimum of preparation upstream: prepare sufficient water and food reserves, have a suitable equipment, such as straw filter and lighter, etc.
Very important: before leaving to camp in the wilderness, we always (just in case) warn one or more people we trust about our plans (host, relatives, etc.).
Find the good spot
To help us find a perfect place to pitch our tent (flat ground, sheltered place and / or isolated from noise, close to a place of interest etc), we are using two apps:
Maps.me, our offline map: some users had the good idea to add a "camping" spot to report a good free site. Be careful, some spots no longer exist!
iOverlander, an open-source application where users indicate their best bivouac spots, the location of toilets or public wifi, their feedback, and all the useful details to know!
You can also find some help with the recommendations made on Nomadwiki.org website (exemple here for Paris): a real goldmine of information to find out where to camp or take a shower for free!
Build your campground
Clear the area
Before unfolding our tent, we always check that the ground is not too wet or too stony. We quickly remove all the small branches and stones that could pierce our tent material. We strongly recommend that you invest in a tent sheeting, or a reusable survival blanket – to be placed under the tent. This will insulate the tent (moisture, cold) and protect it. If you use a survival blanket as a ground sheet, put the golden/matte side on the ground (the aim is to keep warm and protect from the outside cold).
Store your bags
As we don't carry any valuable stuff in our big bags, we always leave our big bags in the anteroom of the tent (space between the two tent materials). On the other hand, we leave our small bags (containing money, papers, multimedia…) at our feet, inside the tent. Whether we hitchhike or do wild camping, our small bags always stay close to us!
Protect your food
If you travel with a little food such as cookies, bread and fruits, you are not safe from potential animal intrusion during the night…
There are several school cases to protect your food when wild camping:
Hanging your food on a tree: hanging your food up high, using a rope, can prevent many animals from reaching the desired food! Ideally, food should be hung at least 3-4m from the ground, and more than 50m from the camp. This technique is used by campers in North America to avoid attracting bears and raccoons.
Pack your food well and store it inside, in the middle of the tent (as we do): we always use several packages to preserve our food, as this helps to reduce odors and deter insects, rodents and foxes from gaining easy access to our meal. When we go to bed, we place our packed food between the two of us: putting your leftovers on one side of the tent is a very bad idea, as some rodents can easily dig a hole in the tent fabric!
Be prepared for wind and rain
In case of bad weather (or even if you are in doubt), it's best to find a "soft" ground in which you can drive your tent pegs – which will keep the outer tent material tight, wind-tight and waterproof; as the rain could, through friction between the two materials, start to drop inside.
If you are unable to find this type of ground (for example, when you are camping in the city), try to find a back-up solution before nightfall.
Where to shower?
This is the question many people ask themselves when you bivouac: how to stay clean when you spend several nights in a tent while wandering?
In the wild
When you wild camp in the wilderness, use natural water points such as rivers, lakes… First of all, check the cleanliness of the water: if you notice that there is a little current, that the water circulates smoothly and does not rot, you can wash yourself without risk!
In urban areas
When you are in urban area (towns, villages), you have several options:
Look for a water tap to cool off in a public park, near a cemetery, etc. Fill your containers, and wash yourself quickly in a corner, out of sight.
Find the nearest gas station: gas stations often provide showers and toilets for truckers who also need to wash!
Use public toilets or showers (or ones that belong to a small restaurant). In Asia it's not uncommon to find a large water basin and a bumgun to wash yourself next to the toilet: take the opportunity to clean yourself a bit!
Ask people! It costs nothing to ask for some water to shower a bit, and in the vast majority of cases it works!
Biodegradable soap and sewage
It seems obvious and yet it's important to remember that to clean yourself and wash your stuff, better to use a natural, pure vegetable and biodegradable soap – such as Marseille soap, Aleppo soap etc.
As for waste water in a natural environment, avoid discharging it near the spring to avoid polluting too much.
Legality of wild camping
Before you undertake a wild camping trip, learn about the legality of this alternative, according to the laws of the country! It's always good to know if it's possible to pitch your tent outside of specific areas (such as paying campsites), whether to be discreet or not, and what are the risks incurred if the police catch you…
You can find summaries on Internet about legality of wild camping in each country (click on this link to find out about European countries regulations). But be careful! Laws quickly change…
SerialHikers Bonus: our unusual camping nights
Near buddhist temples (tibetan areas in China, and elsewhere in South-East Asia)
At the foot of our truck lift (Kazakhstan)
In a stadium, near petanque fields (Laos)
In front of a police station (China)
On a restaurant rooftop (Philippines)
In a primary school playground (Philippines)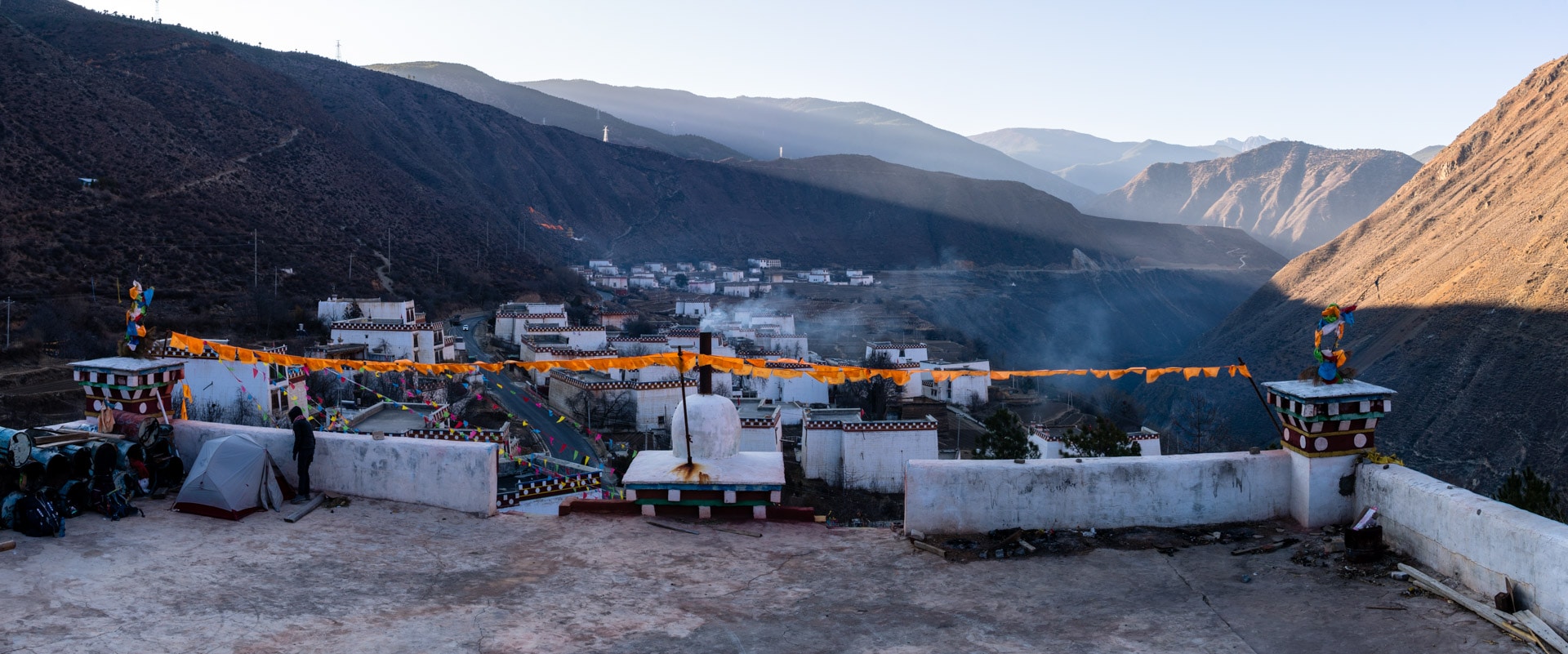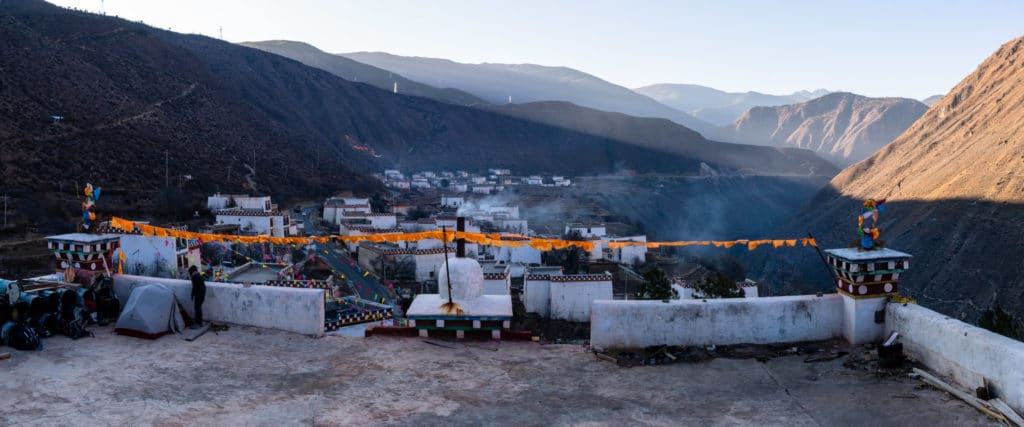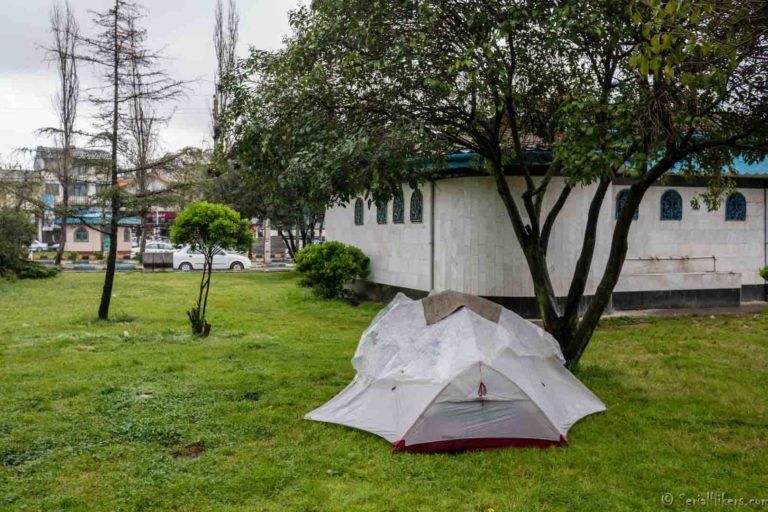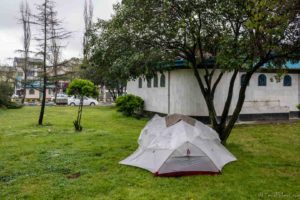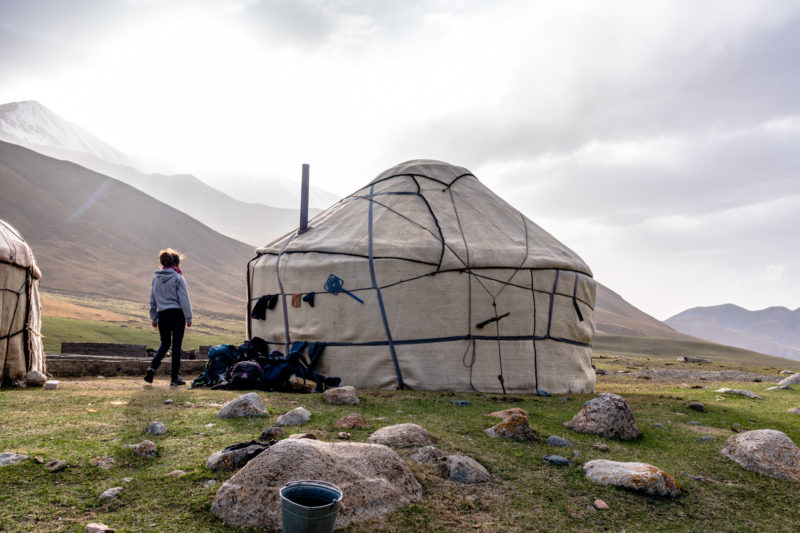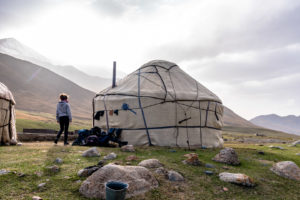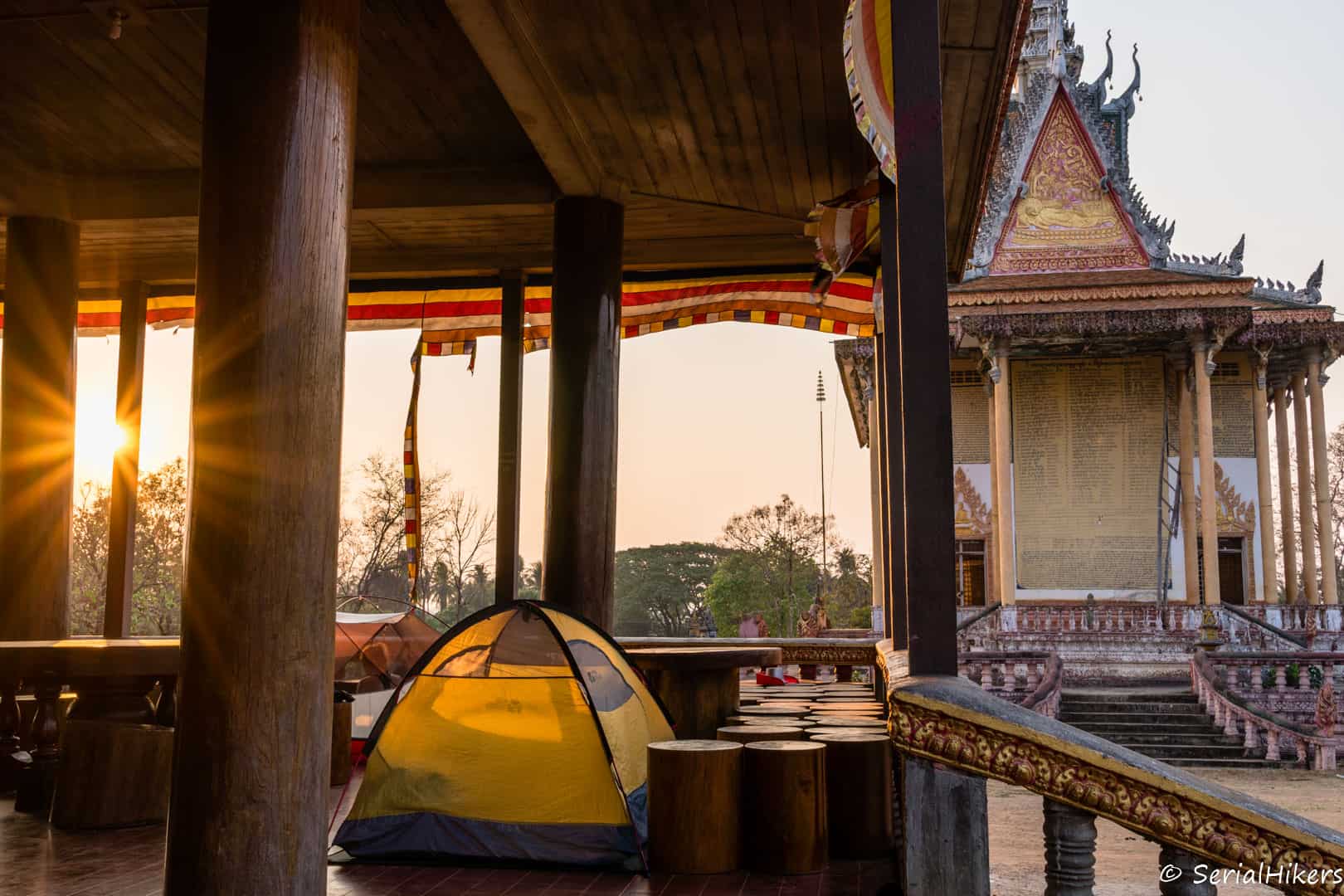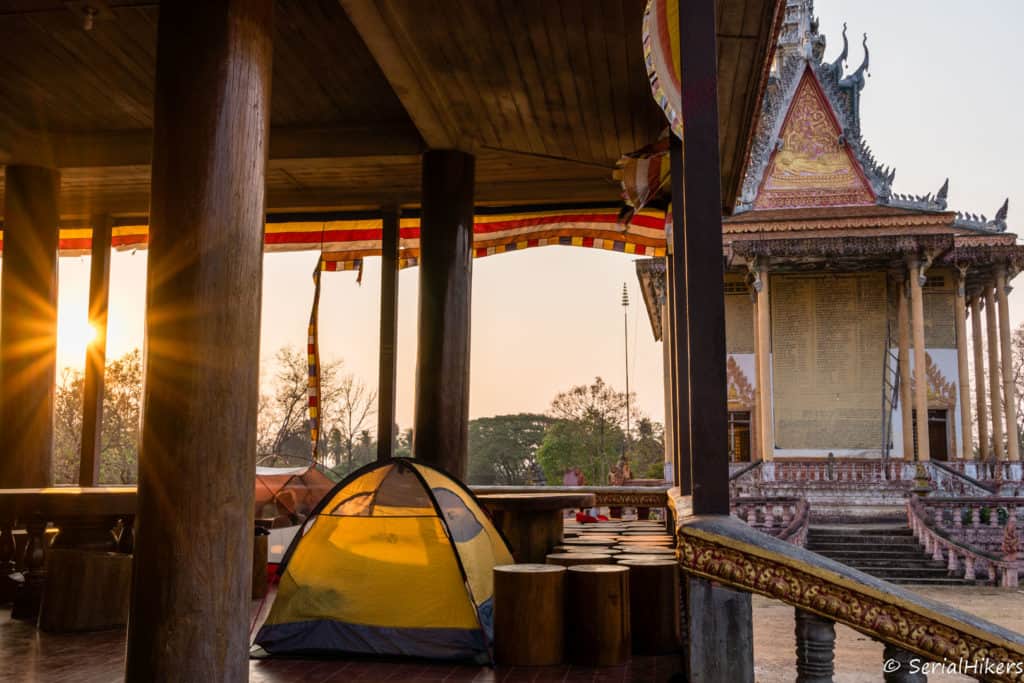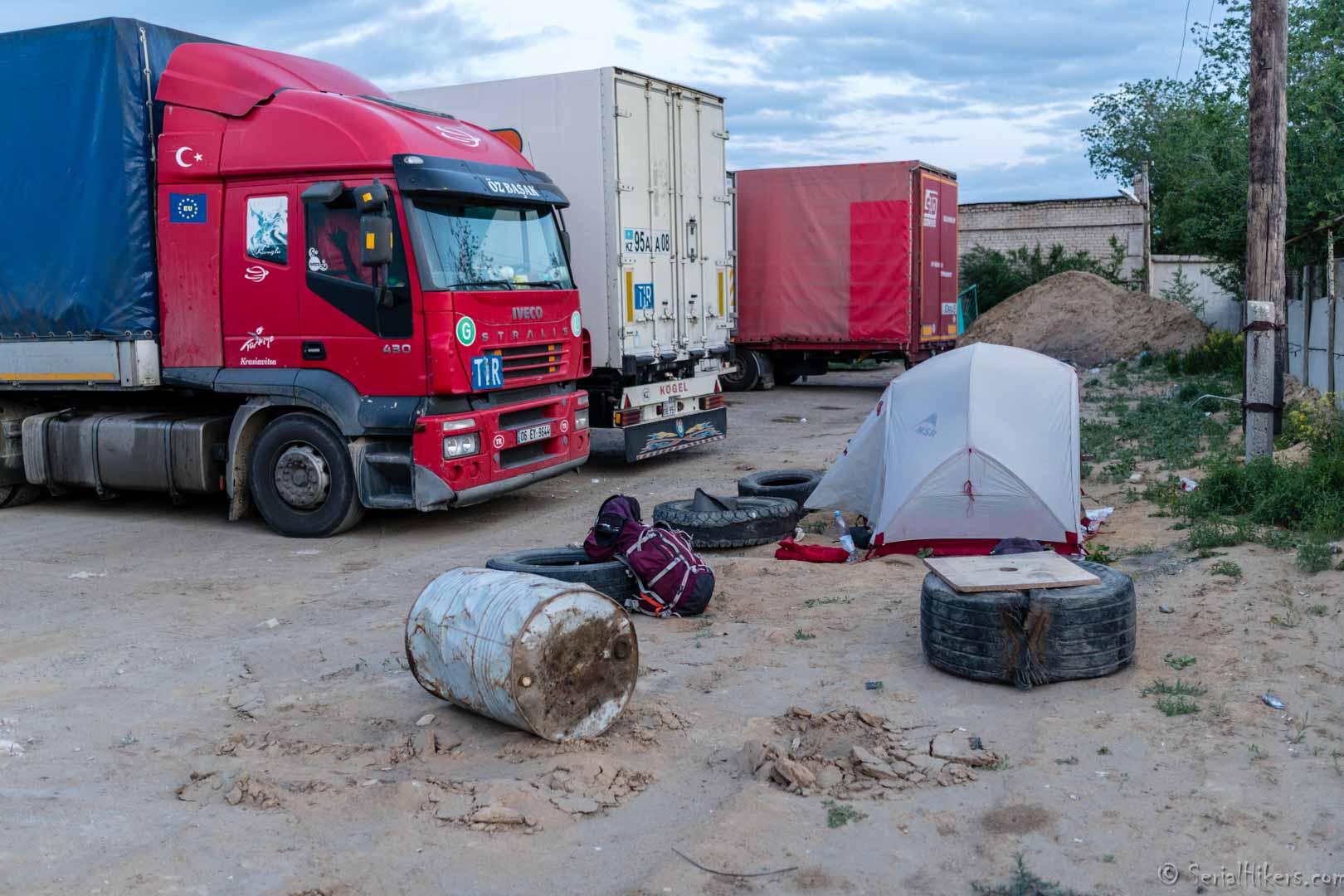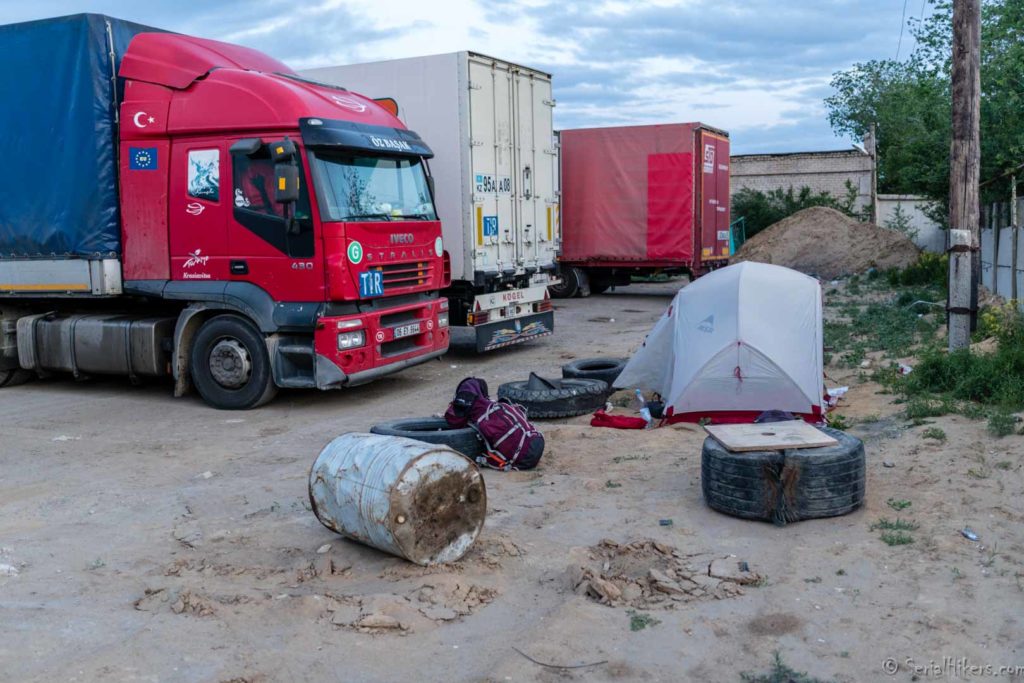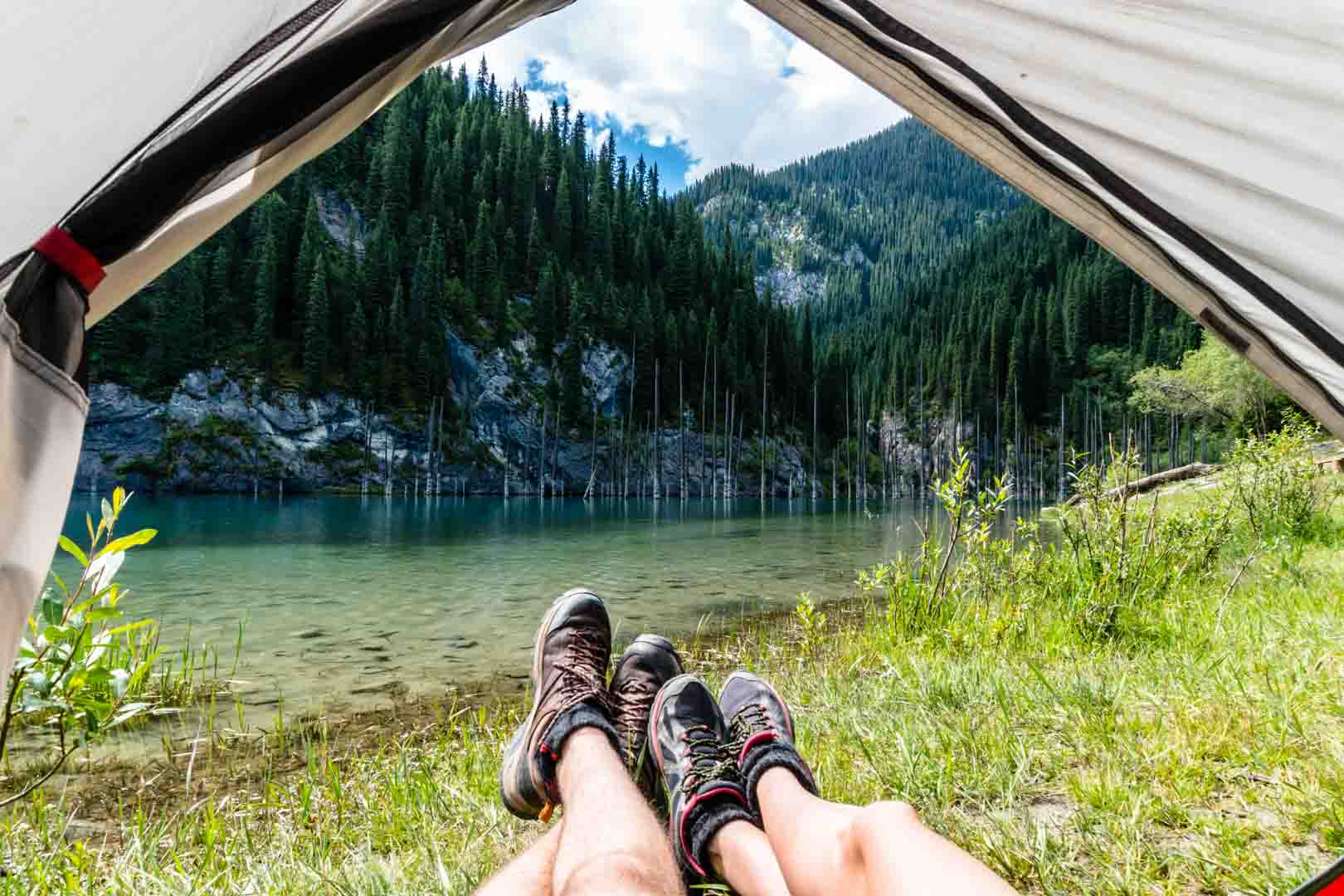 More about Alternative Travel
* Post written according to our personal experience *