Hosted in Tehran by a couple passionate about nature and backpacking, we took advantage of their knowledge of their country to draw up a list of remarkable, natural places off the beaten track. Our request brought them into an intense thought; when suddenly, a name came up: Hayghar. "It's the Grand Canyon of Iran, but we don't know where to find it. Only locals know it". Wait, an Iranian Grand Canyon, impossible to find? Challenge accepted!
---
Find Hayghar
First difficulty: find information about Hayghar, and try to locate it on a map… But between the bad transcriptions of Hayghar from Farsi into Latin alphabet, absence of information nor results in our search; the task was difficult… We still managed to find traces of a mountain called "Haiqer" along one of the bends of Dalaki River, 35 kilometers south of Firuzabad, a city located 100 kilometers south of Shiraz. From this small clue, we made our route plan: after Shiraz, we will try to reach the mountain "Haiqer" and find this famous canyon…
That day our luck during hitchhiking put us on the path of Kami, a young Iranian from Firuzabad who speaks very good English. When we talked to him about the canyon, his face lighted up: he knows Hayghar perfectly, and he offered us to drive us there! Has our quest just come to an end? It seemed so! While Kami's car forks off the main road and went up after Dalaki dam, our enthusiasm has increased: we were alone on the road, on our way to a Grand Canyon that almost nobody suspects it exists!
Location of Hayghar:
Strong sensations at the top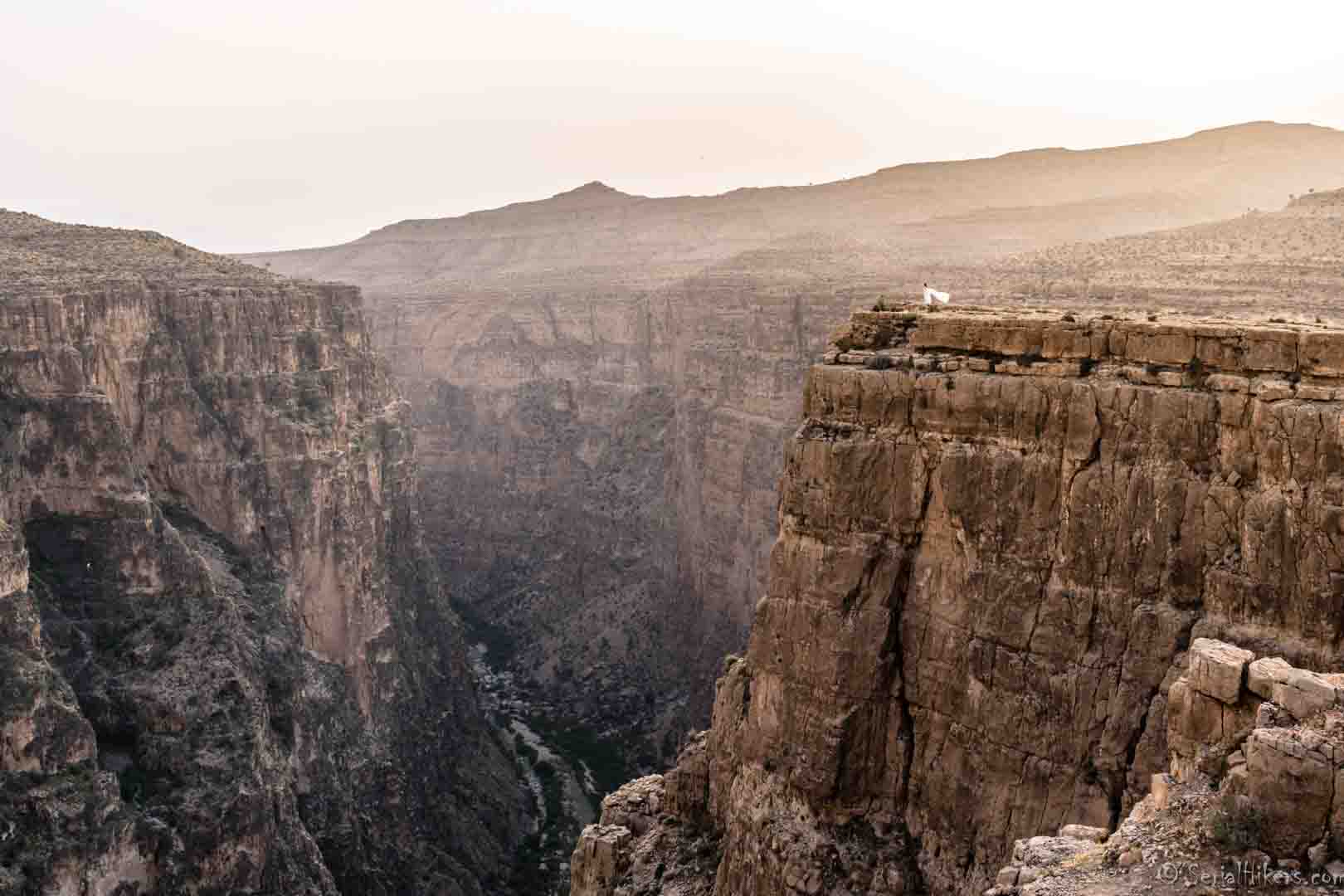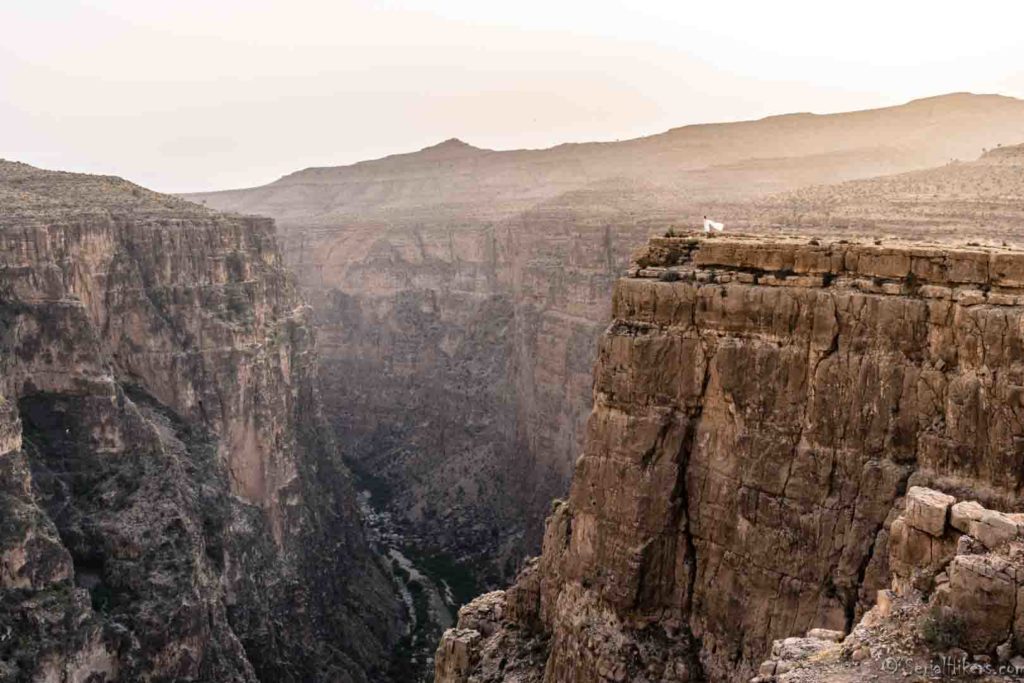 When Kami stopped his car at the top of a narrow climb, we were stunned. We were facing the famous Grand Canyon of Iran; a splendid, untouched, majestic canyon, with steep cliffs and abyssal emptiness, created by Dalaki River. As we approached the precipice, we measured its impressive depth – and feeling dizzy, we closed our eyes for a moment, keeping a good distance from the edge. Finally, we took our courage in both hands, walking slowly on the rock overhanging the site. At the end, alone in front of nature and wind, we felt very frail, insignificant… and at the same time, so free (I even remove my scarf over my head!). We enjoyed this discovery in silence; image of Hayghar being pictured slowly in our precious memories – and our camera screen. Hayghar definitely deserved its nickname of "Iranian Grand Canyon"!
Useful Information:
Hayghar canyon, Lars province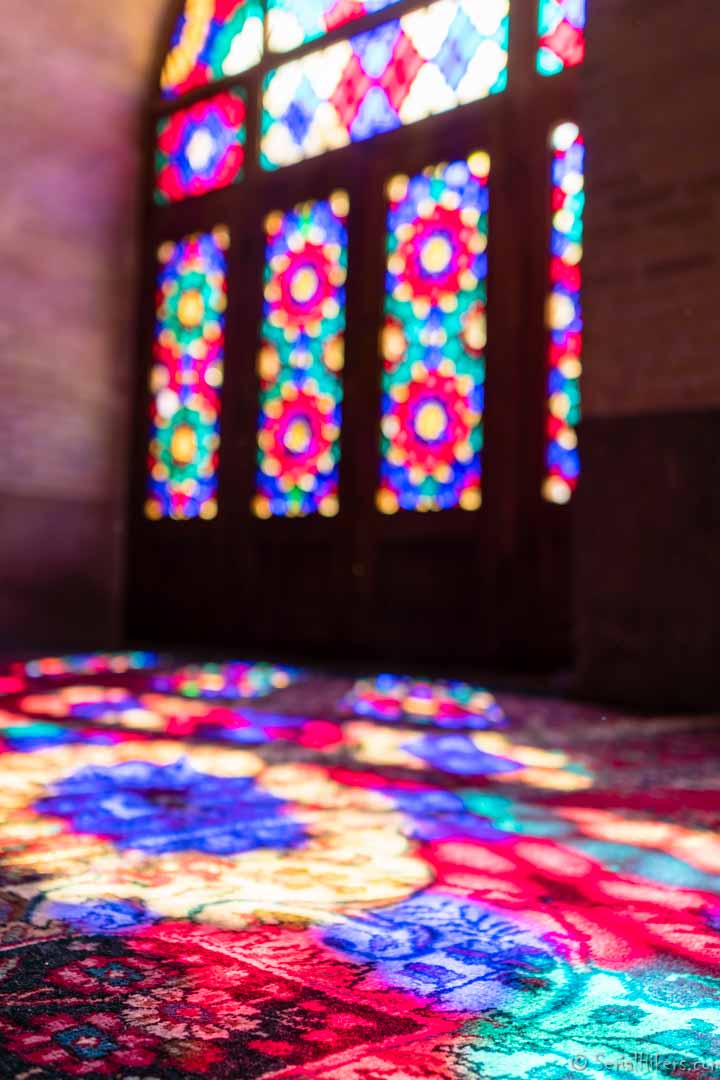 More about Iran
* Post written according to our personal experience *