By visiting Bosnia and Herzegovina you will find yourself in a country of great contrasts, marked by its History, with an incredible diversity… of which the city of Mostar is a perfect example! As for us, we loved walking through Mostar streets, discovering its past, relaxing on the banks of Neretva river… Let's come back on this discovery!
---
Reliving History in Mostar
Between 1992 and 1993, in the midst of the independence war, several fights took place in Mostar which resulted in the destruction of the old Ottoman bridge over the Neretva River. If since then tensions have subsided and bridge has been rebuilt exactly as it was (in 2004, now classified by UNESCO), the scars of the war are still visible: from the old shopping center (Brace Brkica) to the ruins facing the Bristol Hotel or along Spanski trg promenade, many buildings remain to be rebuilt – like the Yugoslav partisans memorial cemetery, which has been abandoned since…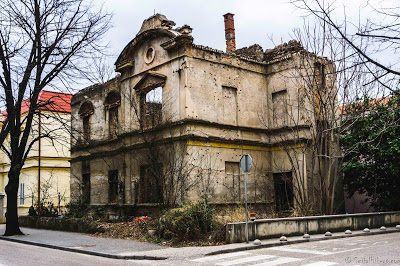 Discover Mostar and its surroundings
The city of Mostar is divided into 2 distinct districts, separated by the main boulevard:
The western district, predominantly populated by Catholic Croatians, with its large concrete buildings (typical of communist constructions);
The eastern district, rather populated by Bosnian Muslims, including the old city center and many mosques.
All Quiet on the Western Front: we chose to focus our visit in the old Mostar, to get lost in the old bazaar while taking the time to admire the old bridge from the Neretva river banks.
In a radius of a hundred kilometers around Mostar, there are several places of interest that are just as remarkable: Vjetrenica caves (inhabited by Human fish), the Neretva valley where you can practice rafting, the Jablanica bridge destroyed 3 times and the bunker of the former Yugoslavian leader Tito near Konjic.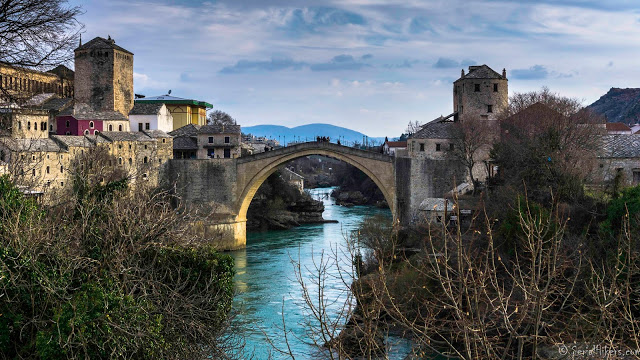 More about Bosnia and Herzegovina
* Post written according to our personal experience *