Somewhere at sea between Hong Kong and the Philippines, we celebrated the beginning of a new year aboard a sailing boat… But we also celebrated a rather special anniversary, our third year spent on the roads. To mark this event, we plunged back into our notes and memories, our projects and dreams for the future with a gentle nostalgia. If we used to say "love lasts three years", the love of travel lasts much longer!…
---
Before starting…
At the end of our last overview (2 years), we had set ourselves a big objective: to hitch a sailboat in Southeast Asia, to continue our adventure… With three experiences of hitchsailing in 2019, we can proudly say that our goal has been reached…!
From hitchhiking perspective
For the first time since the beginning of our adventure, we are really proud to have 3 sailboats among 1172 vehicles in total that we hitchhiked since three years. A very important step for us, because in order to continue our no flight adventure we have to cross the seas… And thus to find captains who are willing to take us on board for free, and teach us the basics of navigation! This is what our "hitchhiking" overview looks like, after three years on the road:
26 countriess
59894 km
3100 nautic miles (or equivalent of an additional 5740 km!)
and plenty of new unusual lifts: motorcycle in Vietnam, pick-up trucks in Laos, tuk-tuk in Cambodia…
Considering only this third year of travel, we have done 13906 kilometres more than the total of the previous two years, including an equivalent of 5740 kilometres at sea. Why so little, would you tell us? Well, we spent 6 months of the last year in Hong Kong – a long break that was as unexpected as necessary!…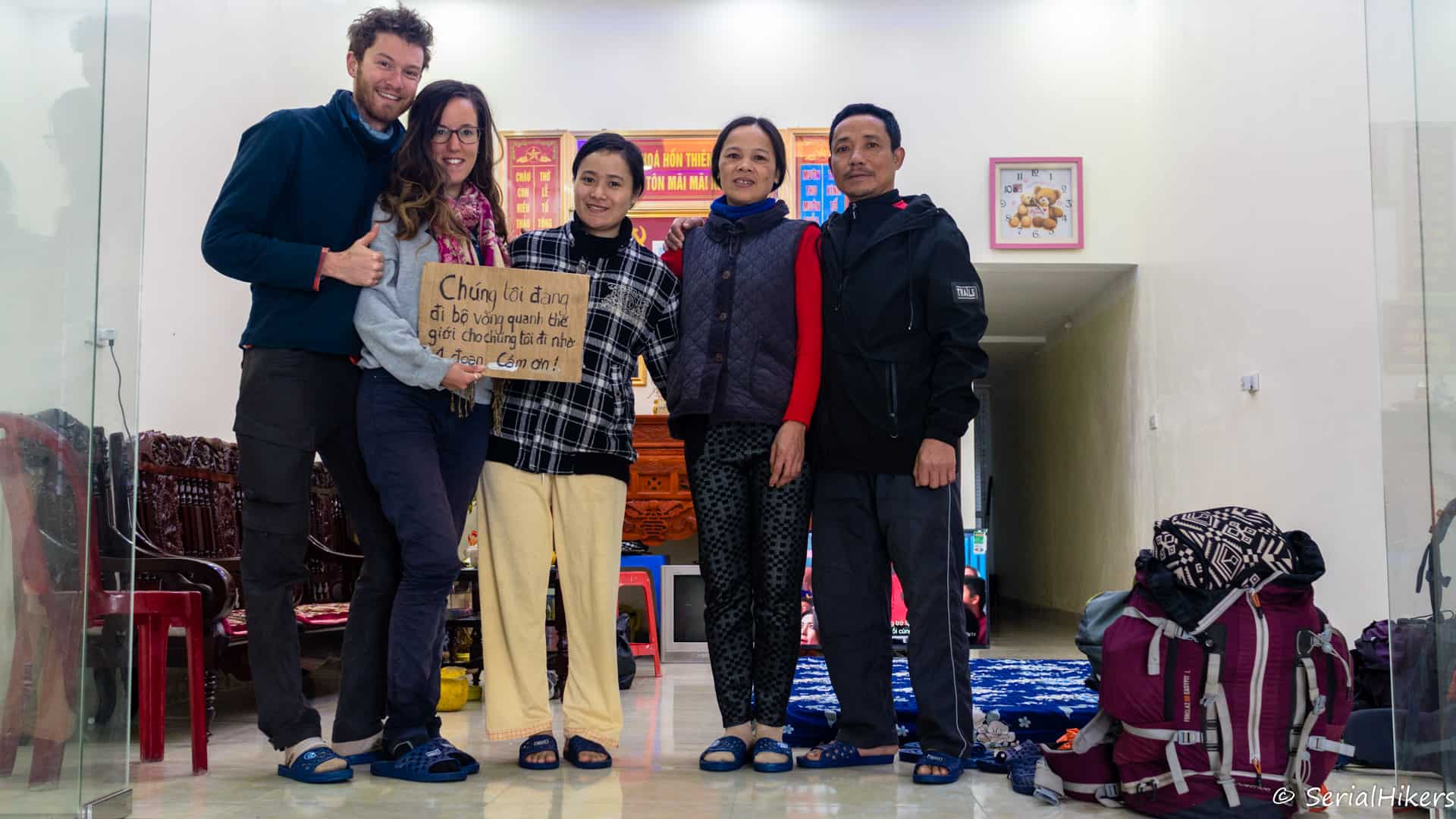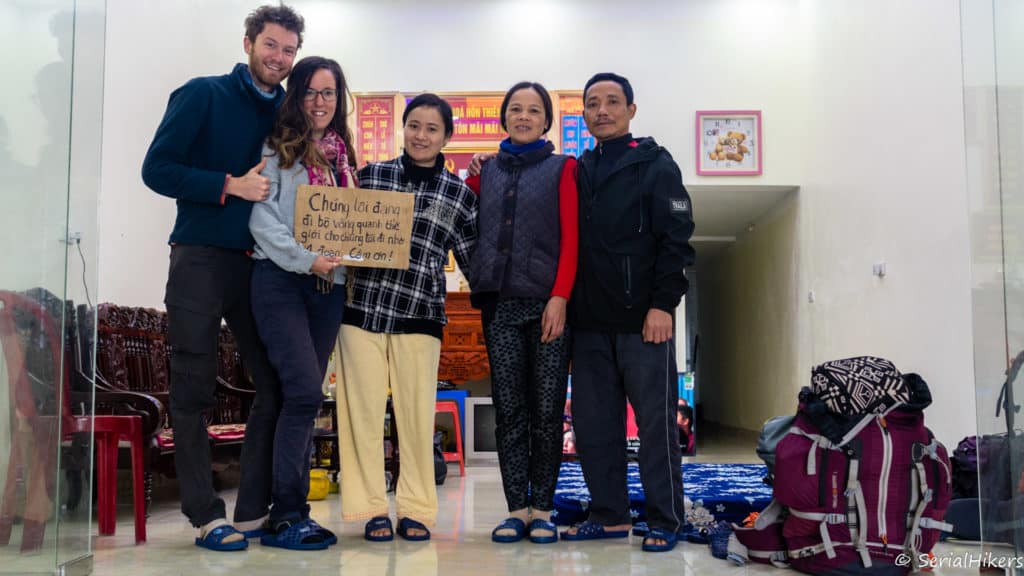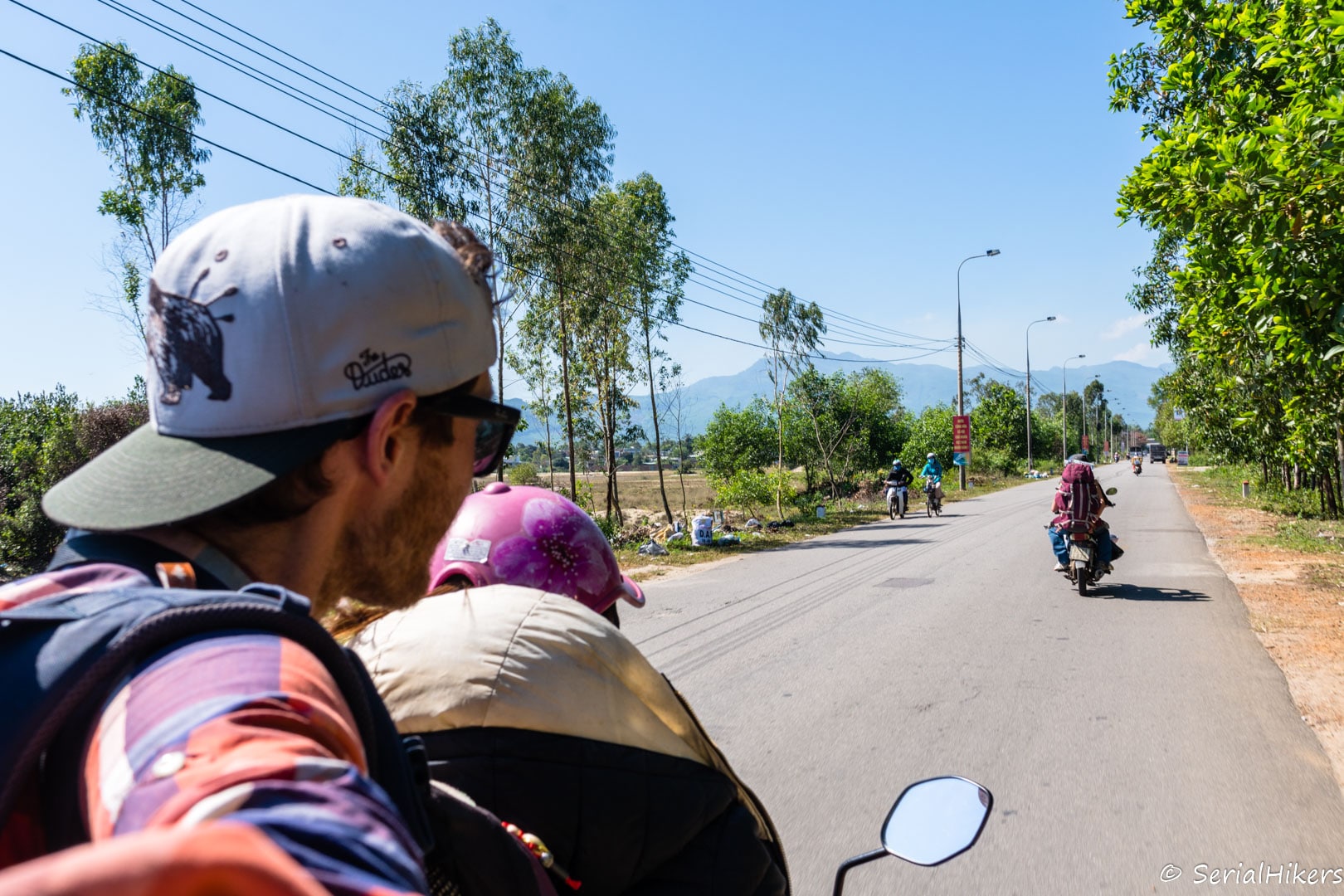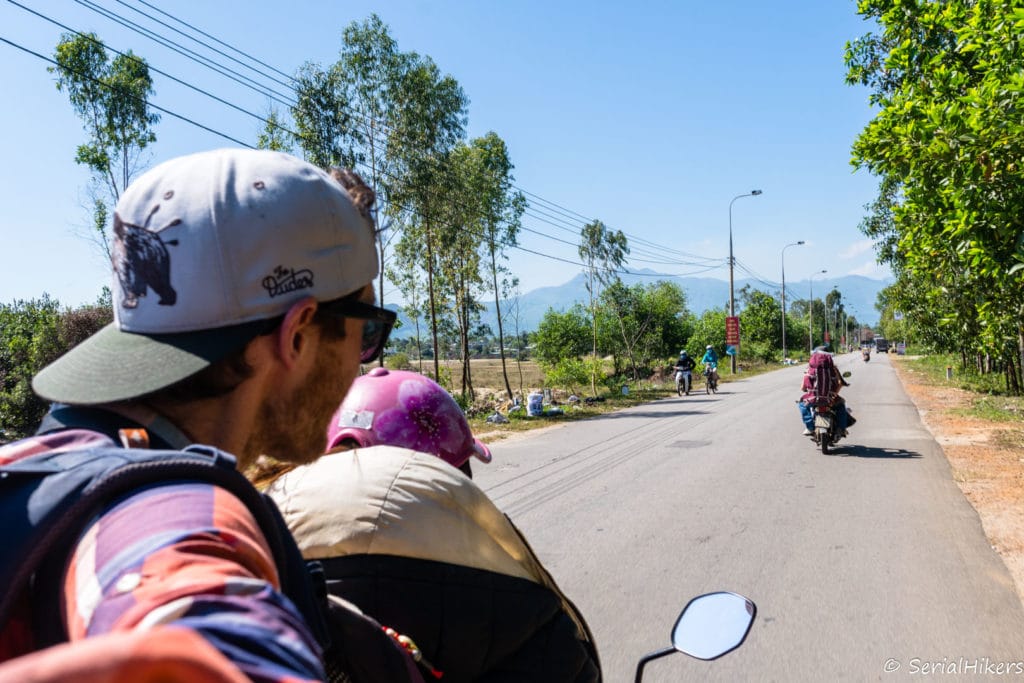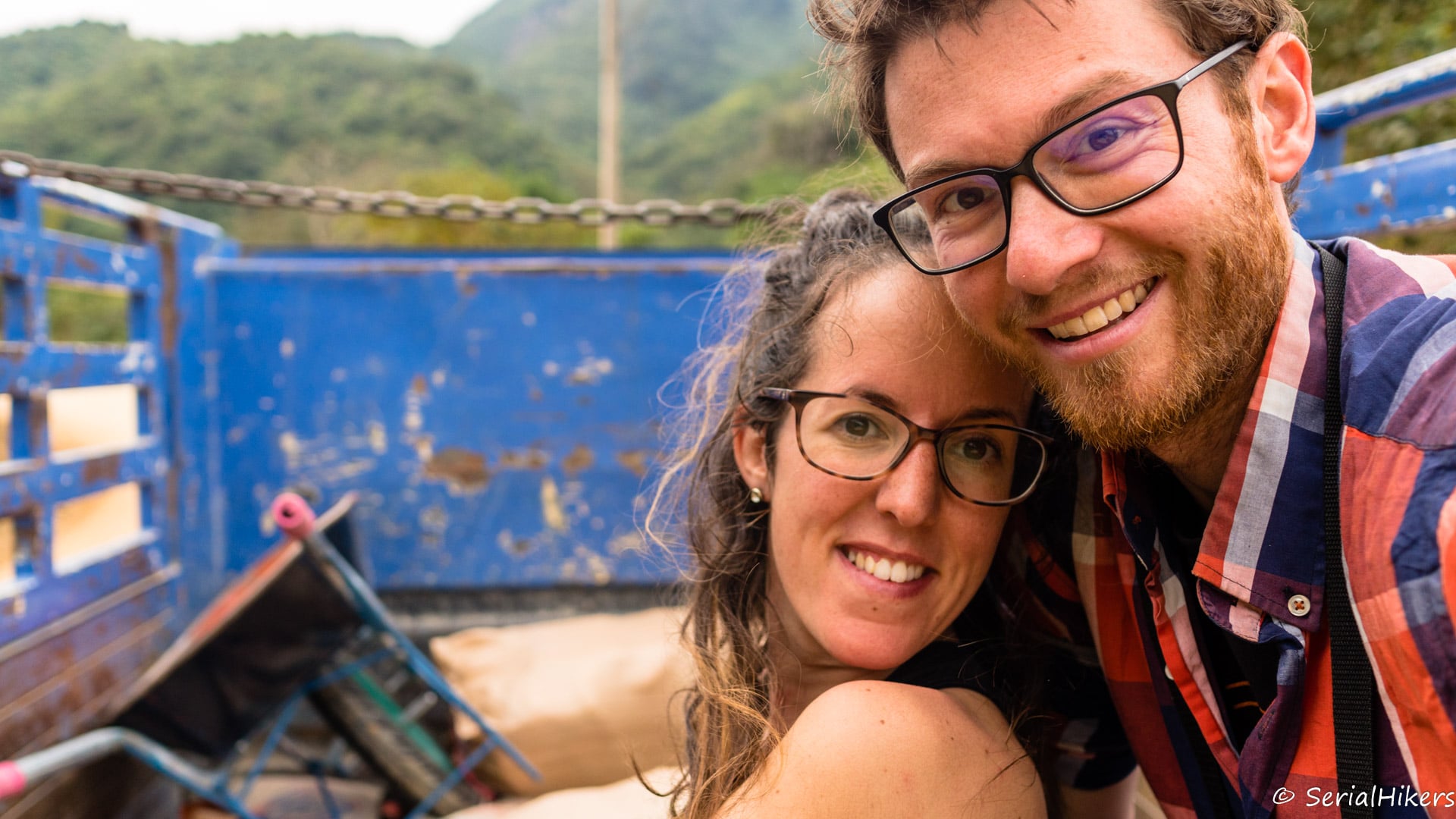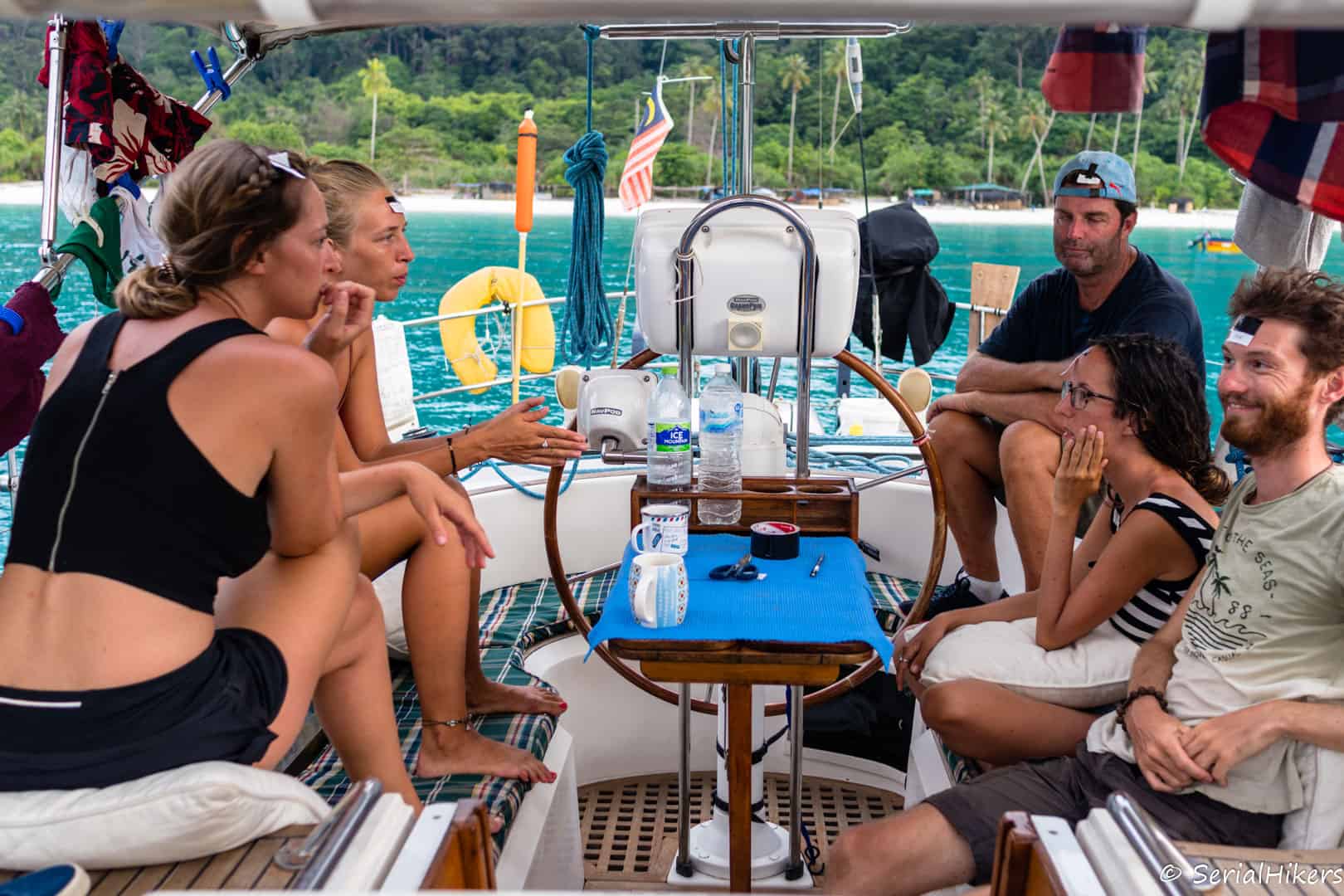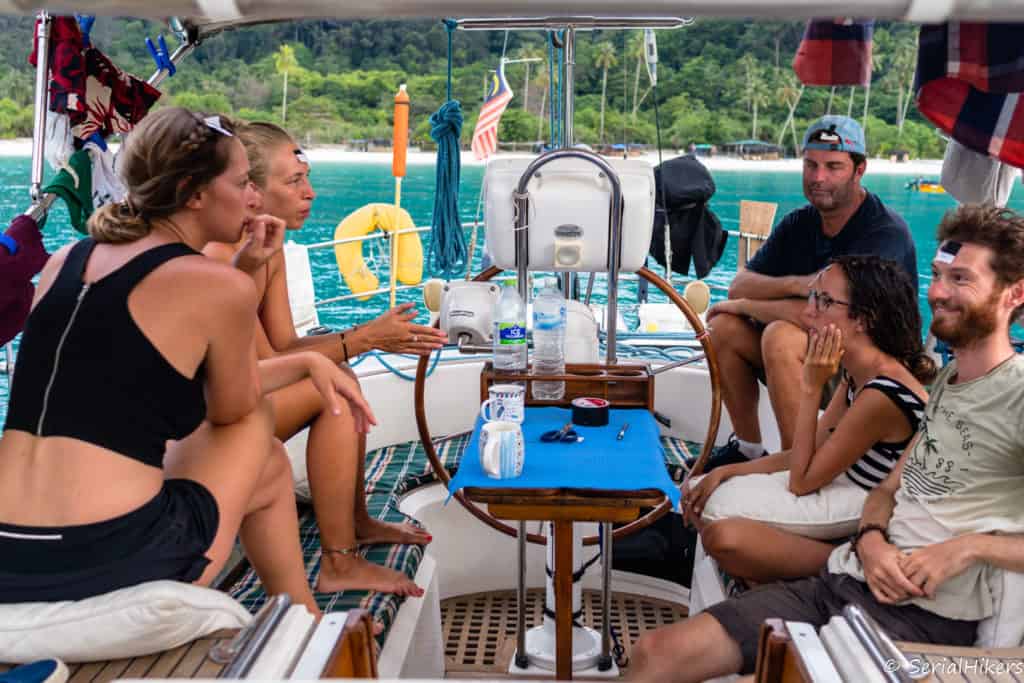 From hospitality perspective
This third year allowed us to meet new people: new hosts (240 families have hosted us since the beginning of our adventure), new friends, new travel partners like Amy, the Chinese hitchhiker we met in Vietnam and who joined us in Cambodia; or Nadyia, our Russian teammate who shared our daily life aboard a sailboat for a month in Malaysia… This year also allowed Julien to meet, after three years on the road, his younger brother Clément in Thailand (Clément was also traveling by hitchhiking from France to Australia). Although we count the number of families who offered us hospitality, this overview cannot reflect all the happy moments we had with each of these people met; all these personal, unspeakable and powerful moments that will never be accurately reflected in our overviews.
Only 36 more hosts compared to our first two years: we camped a lot in Southeast Asia… and stayed longer with our hosts, like we did in Hong Kong…!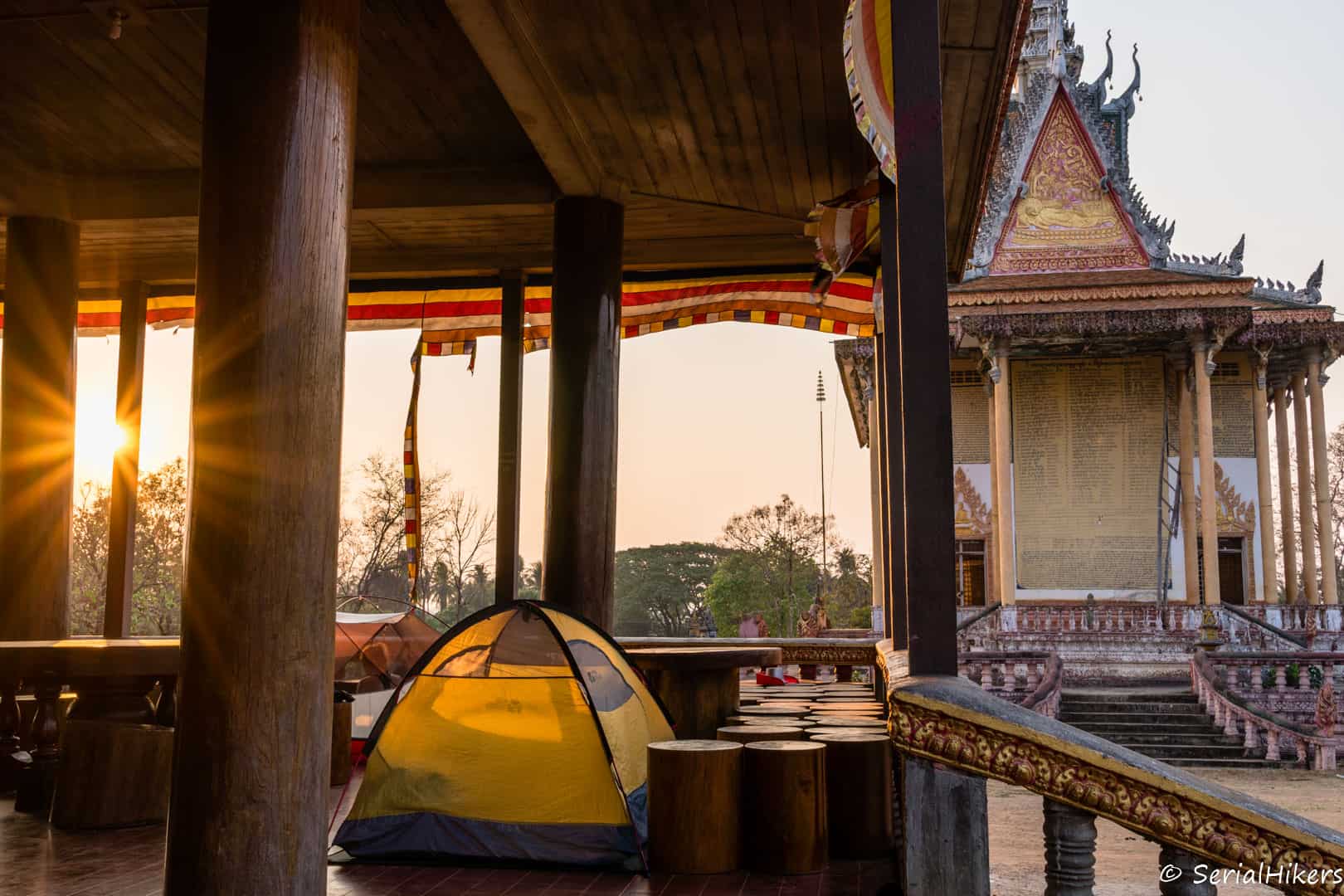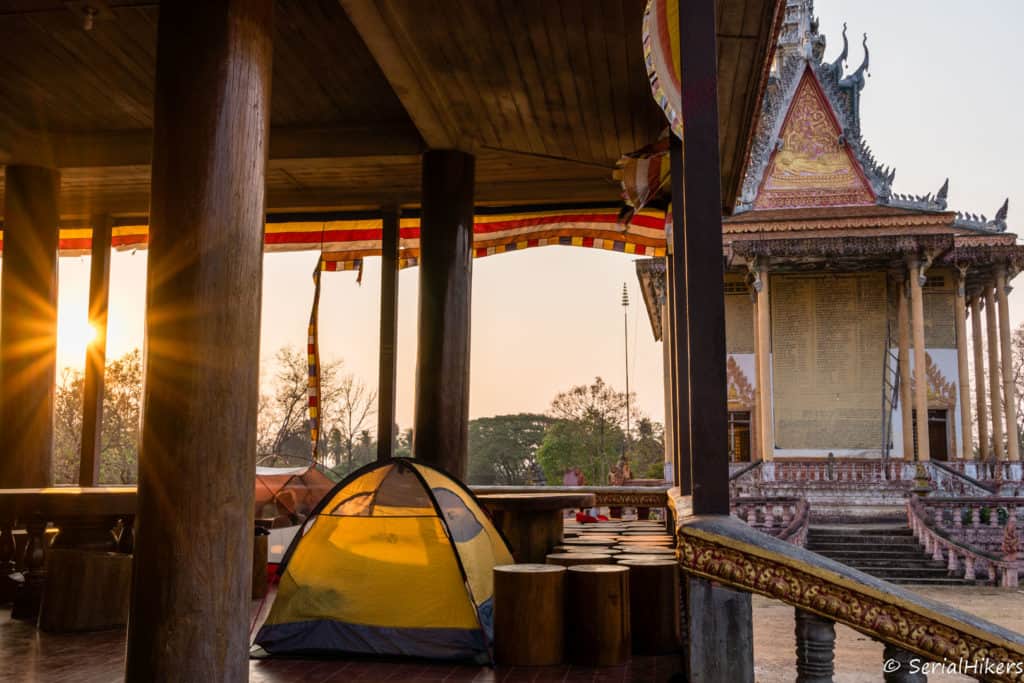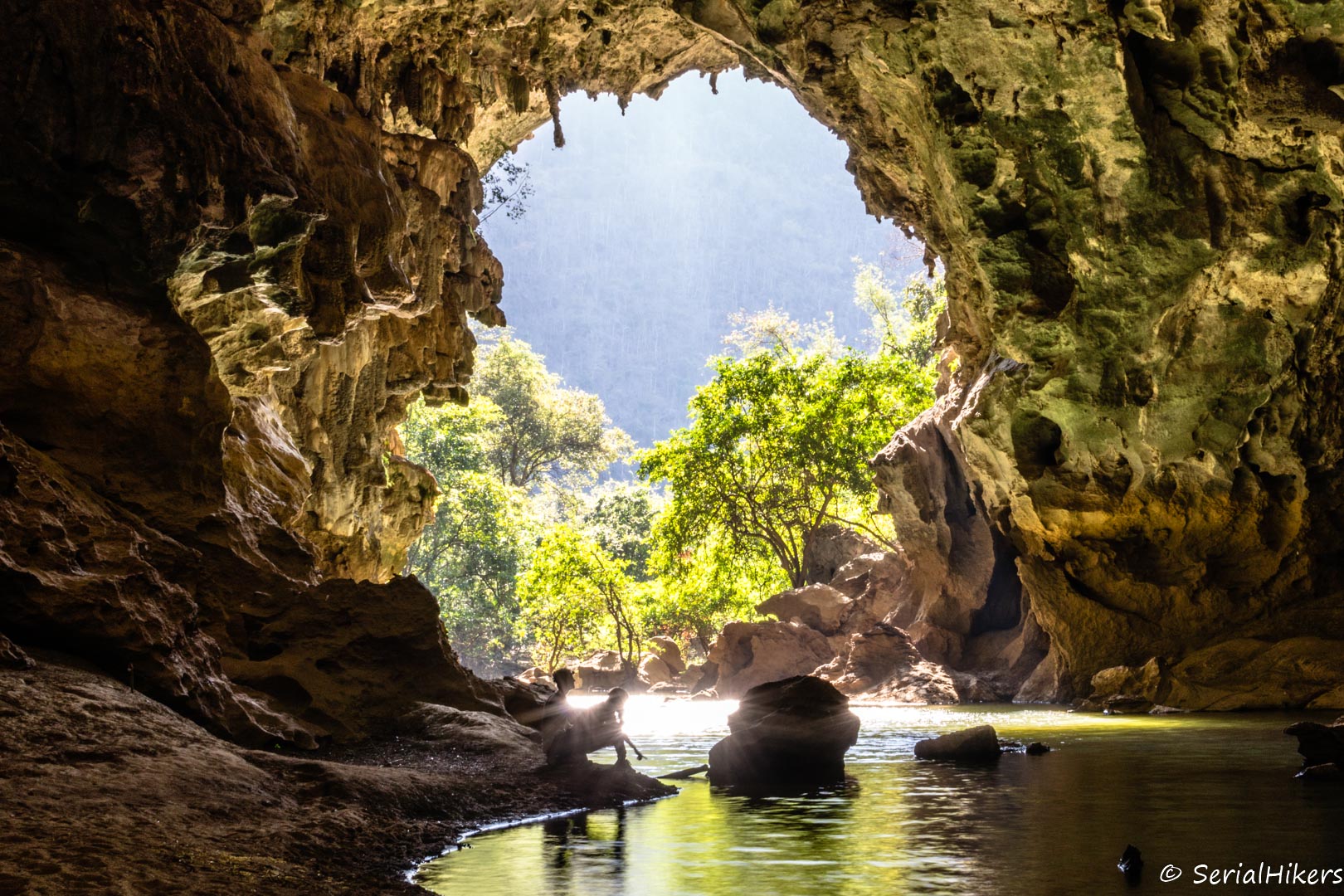 From our budget perspective
In three years of traveling, we spent a total of €6420 for two – or €1070/year/person or, to be more precise, about €3.05/day/person. And by always indulging us, whether by buying good local beers or visiting expensive but exceptional sites such as Angkor temples.
But the great news is, after three years on the road, that we started to earn some money! In Hong Kong, where we stayed for six months, we were offered new opportunities…
This happened at the end of July 2019; at a time when the typhoon season started and that we realized we were going to be stuck in Hong Kong for a while (typhoon season ends around November, when the air cools down). So we put aside our search for boats to focus on an active search for volunteering missions (help in exchange of accommodation and meals). We have received several offers for restoring boats: cleaning and oiling old teak decks, sanding, varnishing or repainting wood, replacing watertight joints, etc… Our work was appreciated, word-of-mouth worked: we accumulated several missions, often swapping our working hours for services (meals, second hand phone for Julien, lodging) or a few pocket money, when there was nothing to barter. Thanks to that, not only we were able to balance our entire 6-month stay and expenses in Hong Kong, but we also broadened our skills, enlarged our network, and not get bored for a second during this period of time!
At the same time, Julien has become a French tutor on the italki platform (a platform that puts in contact students wishing to learn a language with teachers or native speakers). And as if it wasn't enough, he also got in touch with a French entrepreneur… who offered him to become his web assistant!
After three years of travel by living exclusively on our savings, this little change was very welcome! Our new income will allow us to cover important expenses such as travel insurance, our blog hosting costs, and other unexpected stuff… This will not change the way we travel: we will continue to hitchhike and look for exchange and hospitality. We will simply be more generous with our hosts!
From our personal point of view
For this personal assessment, we wanted to focus on our evolution, on those little things that have impacted us… Because this new year has seen us grow, for the better and above all… for our future!
Enhanced environmental commitments
We were very reluctant to visit the mythical Halong Bay in Vietnam, but in front of the catastrophic facts from an ecological point of view (overtourism leading to a massive degradation of the ecosystem) and authorities inaction, we've decided to boycott this place. Instead, we preferred to visit the mountains around Tam Coc, a site nicknamed the terrestrial Halong Bay and not (yet?!) overexploited for the mass-tourism.
Some of my clothes were (very) worn out, despite my (many) attempts to stitch them up on the road. I had no choice but to replace them…. So I searched, asked around, and ended up finding a thrift store in Hong Kong (Green Ladies) to buy second-hand clothes – a gesture that is both ecological and very economical! Although it's less publicized, textile waste would be comparable to food waste – with millions of tons of new clothes destroyed every year. Even abroad, we have been able to find an alternative to fast fashion and continue to act in favor of ecology!
In November, two offers were made to us to get to the Philippines by boat: the first one by motor boat (it was a yacht delivery for a rich client from the Philippines), the second one with a sailboat (bought by a private individual). We did not hesitate a second: we have preferred to be carried by the wind strength, rather than with an engine on.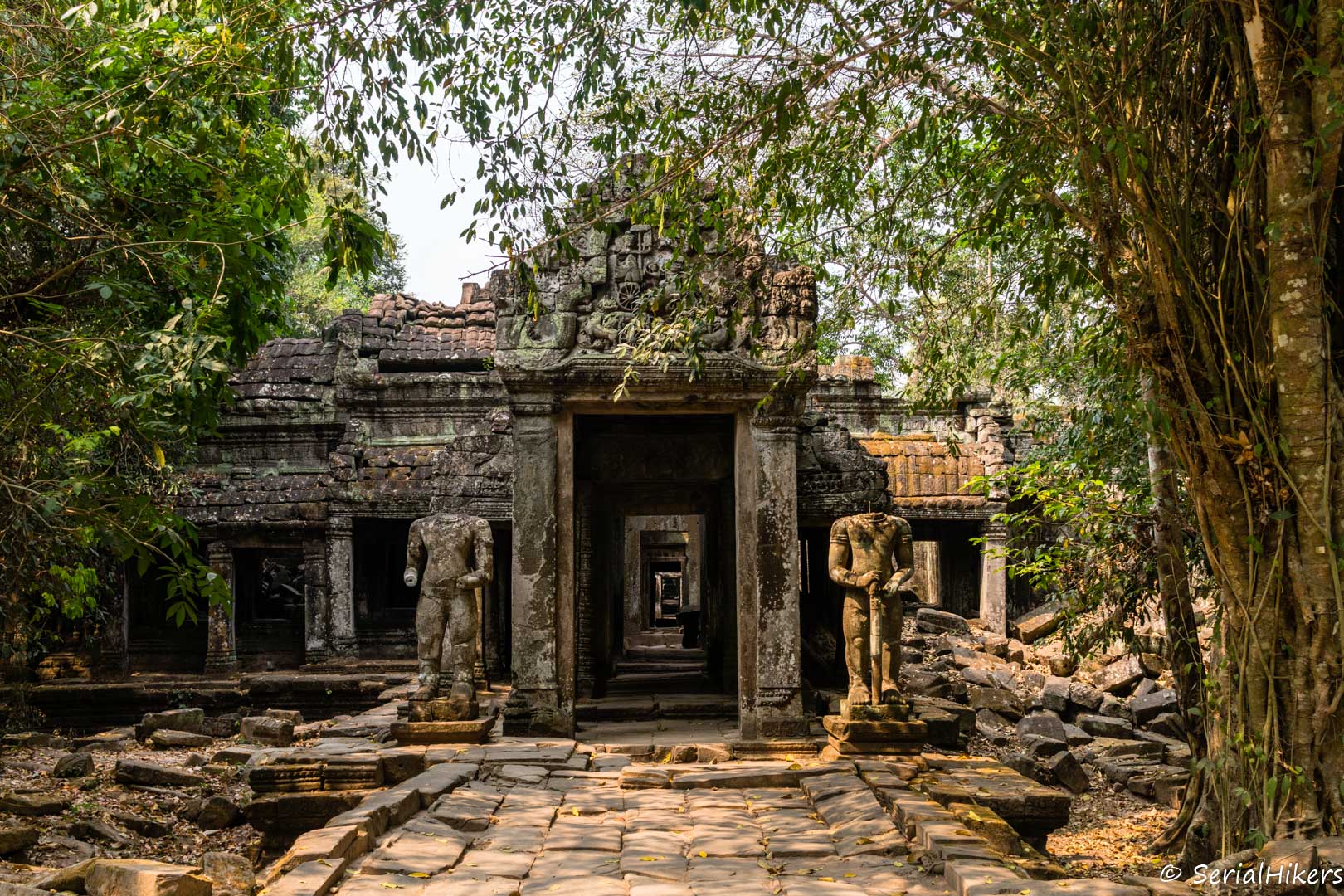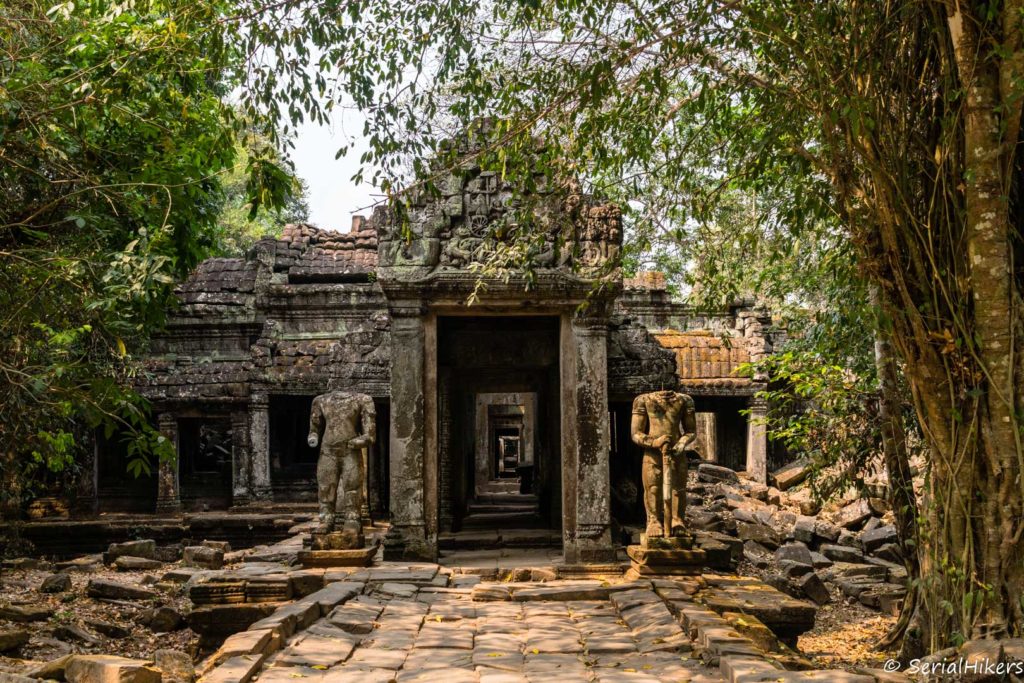 Money and ethics
As previously mentioned, Julien has become a digital nomad. Now assured of a small regular income, we will be able to cover important expenses and be more generous. This also allows us to continue our resistance to the easy money siren calls from companies in tourism industry that do not share at all the same values, or wish to use our blog for advertising purposes. We explain it in our ethics code: it's no question for us to sell "your available brain time", to be sponsored by flouting the values we advocate, to allow the slightest advertising banner or even to use affiliate links such as "Amazon". We value our freedom, our commitments, and remain transparent and consistent in our approach!
New skills
This year we learned the basics of navigation and how to live on board from experienced captains, coupled with an intense documentation on the subject (books, blogs, forums on navigation). This opened new doors for us: firstly in order to find more easily captains willing to take little experienced crew members like us; secondly to find volunteering missions in Hong-Kong on boats!
Still in Hong Kong, Julien bought a new lens for his camera (via Facebook Market). But the seller didn't want to sell separately the camera body and the lens Julien was looking for… Julien ended up buying the whole thing, bargaining the price. We now have 2 cameras (Sony hybrids), that made me start travel photography, thanks to Julien's tips. Some of my first pictures were used to illustrate our post 'Hiking through the past on Lamma Island'!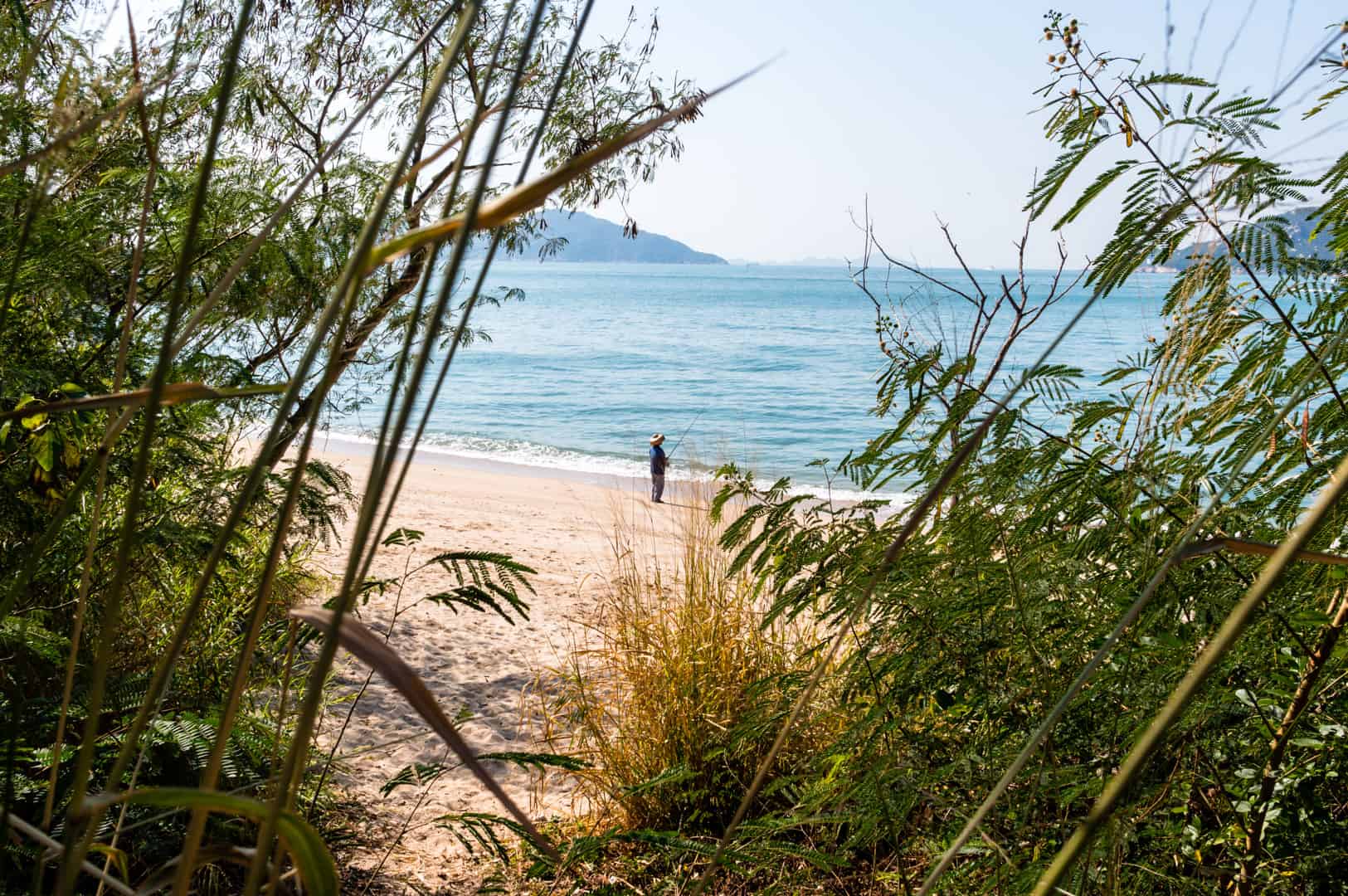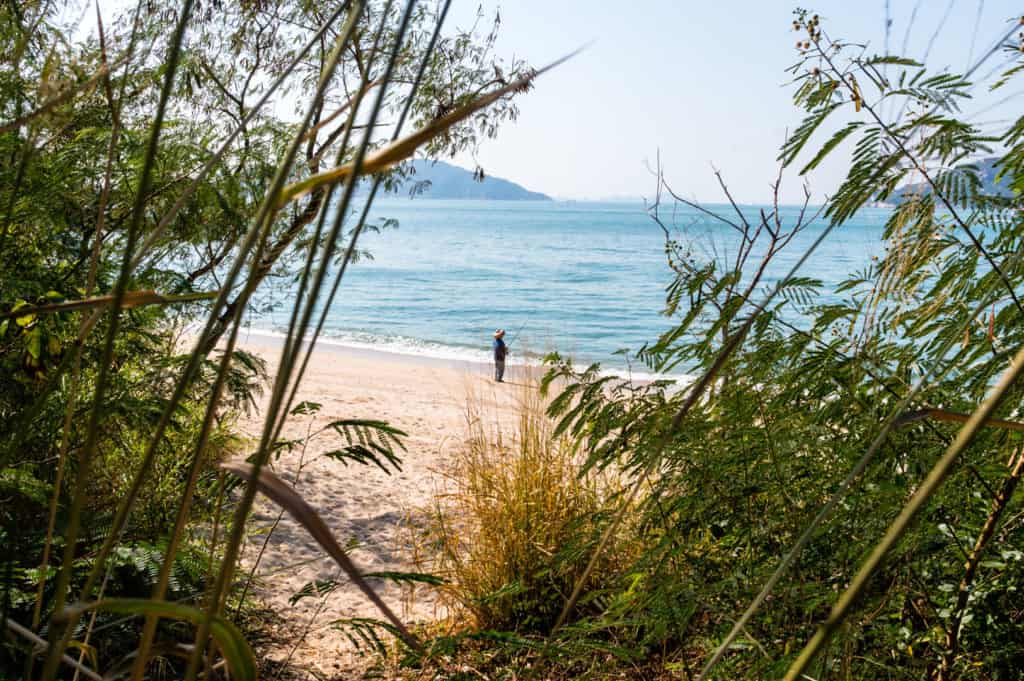 Our carbon footprint
Since our first overview, we take pleasure in calculating our carbon footprint every year and share the still encouraging results with you!
If we consider only the "transport" parameter (other parameters are difficult to quantify), we end up with an approximately carbon footprint of 554 kg CO2/person in three years. Why so little since our last yearly overview, when we estimated our carbon footprint at 453 kg/person? Well, there are two reasons: the first one is that we stayed in Hong Kong for 6 months… And the second one, is because we did a lot of sailboat hitchhiking – a mode of transport that consumes and pollutes much less than cars hitchhiking, as explained in this post!
Note: this calculation does not include the 2 round trips by plane for our exceptional returns to France (for family reasons). That being said, we did not take any flight in 2019!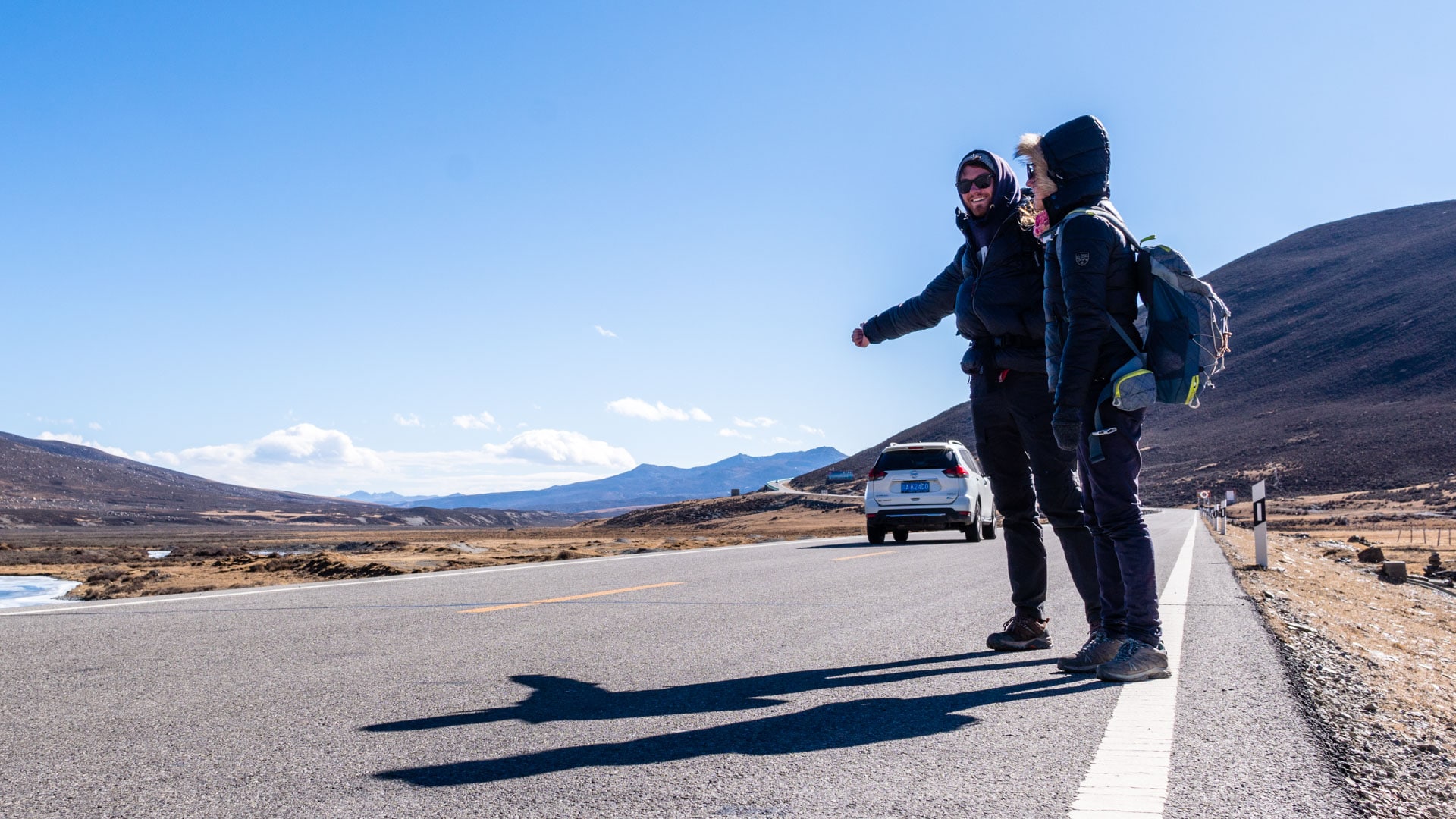 More about the way of calculation of your carbon
footprint by hitchhiking
… And what's next?
Good question!… If you've been following us since the beginning, you probably remember that our initial project was to hitchhike to Australia from France (only because this country was on the opposite side of the globe for us, and we saw this adventure as a big challenge). Today, we no longer impose ourselves any constraints, time limits or destinations to reach. We will be happy to reach Australia, but we prefer to plan our route according to opportunities that come to us, wherever they lead us… Because, as we have learned, the most important thing is the journey itself, not the destination.
* Post written according to our personal experience *