"How much does your trip cost?" "How do you finance it? What is your budget limit?" Here are the most common questions we are asked while traveling – with, depending on the culture, the fateful question of "why aren't you still married? (but that's another topic, right?). At first, we were a little annoyed to hear them; yet these questions clearly deserve to be asked: so we're going to tell you everything about our budget, all in transparency!
---
Travel budget: stop preconceived ideas!
We wanted to start this post by fighting some preconceived ideas, about the travel budget:
Traveling around the world is doable for any budget: no, you don't need to have €20,000 of savings to travel! You can quite easily travel on a small budget, using alternatives to very expensive air tickets and pricey hotels.
Getting paid to travel is unrealistic: sorry to make you stop dreaming, but we really want to warn you against these scams that promise to pay you while making you travel to heavenly destinations. It's totally unrealistic, unless you are a professional travel reporter.
Earning money while traveling is possible, under certain conditions: and pay attention to the country's regulations regarding working/volunteering on the spot!
Thus been said, let's get back to our matter!….
Our savings before leaving
Before we left, we were already rather economical (no credit, savings) and minimalists in our way of life. For example, we have always preferred to buy second-hand furniture or multimedia equipment, or new clothes when we really needed them… Otherwise, we always try to repair our drilled clothes and small objects that we would tend to throw immediately away, and above all we don't hesitate to recuperate and reuse everything that can be.
To give you a more precise idea, before our adventure, we spent half as much as the average of the French:
in terms of food (organic and local, in addition!) thanks to the farmer fruit and vegetable provisioning – and our willingness to cook all meals, from breakfast to dinner
thanks to the savings made on the electricity bill: switching off water heater during a long absence, heating in winter only if necessary, etc..
And then, as we are used to say, it's all a matter of priorities in life: we have made this trip our own! And in order to enjoy traveling much longer, we also looked for other economic tips such as signing up for an account in a bank with no fees. If you want to finance a long trip and start saving money, it's advisable to create a table of daily expenses in order to quickly identify the most expensive cost items and those that can be reduced. It's very visual, and it allows you to quickly adjust your future expenses!
Our initial expenses
Despite our desire to reduce costs as much as possible, some expenses have become incompressible… Before leaving, we spent about €1,200/person as detailed below:
Insurance: during the entire duration of our trip, we are covered by a « World Tour » type travel insurance covering medical expenses, repatriation if necessary and civil liability (if you commit damage). We agree: €500/person, it's a big amount of money… But an expense that proved to be essential, when Margaux had her accident in Bosnia and Herzegovina.
First Aid Kit: before leaving, we have to get some (expensive) treatments such as mosquito nets, bandages, chlorinated tablets or anti-malaria treatment…
Workaway subscription:
during the first year of our trip, we chose to register on the workaway website to contact potential hosts and carry out volunteer missions abroad – few hours of work in exchange of accommodation and meals. While we did not regret this choice at the beginning, with no less than 7 missions carried out throughout Europe and Turkey, we decided not to renew our subscription after. This choice was motivated by the unreasonable increase of the site's prices and the possibility of
finding reliable contacts free of charge via other platforms.
These expenses do not take into account the cost of the equipment, clothes and bags we took: we already had with us most of the items (clothes, equipment) and our friends/families gifted us the remaining part (thanks again to them!).
Do we earn money while traveling?
Ah! That famous question of "do you earn money while traveling?"… It has often been asked to us, proof that money is a major concern!…
First of all, we wanted to point out that we left with our savings, without financial support or sponsorship. We've always been careful to not be paid by advertisements on our blog, by any brands or tourism agencies (in accordance with our Code of Ethics). Why? Because it would be completely senseless and paradoxical to earn money easily thanks to companies that do not have the same ethics as us, and at the same time to advocate an alternative way of traveling that goes against the capitalist system…
Since November 2019, and for the first time in 3 years of traveling, Julien earns some money by giving online French courses (via italki) and by taking few projects as Web Assistant / Webmaster for a French start-up. This allows us to cover the few expenses we have (mainly in terms of health insurance, visas, food and sometimes entrance fees).
Our expenses by country
Before taking a closer look at our travel budget, we wanted to remind you that with our alternative way to travel; we are achieving significant saving, such as on:
Transport budget. By leaving France without a plane and by hitchhiking, we saved a lot of money. In reality, our only transport expenses are for buses, metros, ferries in large cities where it's very difficult to hitchhike…
Accommodation budget. When we don't sleep under the stars or in our tent, we are almost always accommodated by locals. In almost 4 years of travel, we had to pay less than ten times for accommodation (often a double room in a hotel, which was cheaper than two beds in a dormitory in a hostel).
On the other hand, we didn't want to be looking at the expenses in terms of health, leisure and food (preferably healthy and of quality) which we cook for ourselves and our hosts in gratitude for their hospitality. Besides, we never refuse to buy ourselves a little drink or two from time to time.!…
Finally, the average budget reports in this post are based on our own experience, at a specific time. They necessarily vary from one person to another, depending on their needs and desires, exchange rates and so on… In our case, we have chosen to alternate free accommodation with volunteering missions to allow us to rest between two days of hitchhiking, but also to visit a little bit the country in which we are and to immerse ourselves in its culture. It's therefore quite possible to travel without spending almost nothing by hitchhiking, volunteering and dumpster diving for food, for example.
* price / day / person
EUROPE
From Oct 20, 2016 to Dec 16, 2016.
From Dec 16, 2016 to Jan 16, 2017.
From Jan 16 to Feb 17, 2017 and from Mar 15 to Mar 31, 2017.
From Feb 17 to Feb 22, 2017.
From Feb 22 to Mar 15, 2017.
From Mar 31 to Apr 23, 2017.
From Apr 23 to May 03, 2017.
From May 03 to May 19, 2017.
From May 19 to Aug 01, 2017.
From Aug 01st to Sep 14, 2017.
From Sep 14 to Nov 19, 2017.
CAUCASUS & MIDDLE EAST
From Nov 19 to Nov 23, 2017, from Feb 01st to Feb 14, 2018 and from Mar 08 to Mar 17, 2018.
From Feb 14 to Mar 08, 2018.
From Mar 17 to May 16, 2018.
ASIA
From May 20 to Jun 20, 2018.
From Jun 20 to Oct 11, 2018 and from Oct 26 to Oct 28, 2018.
From Oct 11 to Oct 26, 2018.
From Oct 28 to Dec 28, 2018.
From Jan 12 to Feb 01st, 2019.
From Dec 28 2018 to Jan 12, 2019 and from Feb 01st to Mar 03rd, 2019.
From Mar 03rd, 2019 to Mar 20, 2019.
From Mar 20 to Apr 01st, 2019.
From Apr 01 to May 31, 2019.
From Apr 27 to Apr 29, 2019.
From Jun 20 to Dec 27, 2019.
Experience from Jan 01 to Oct 17, 2020.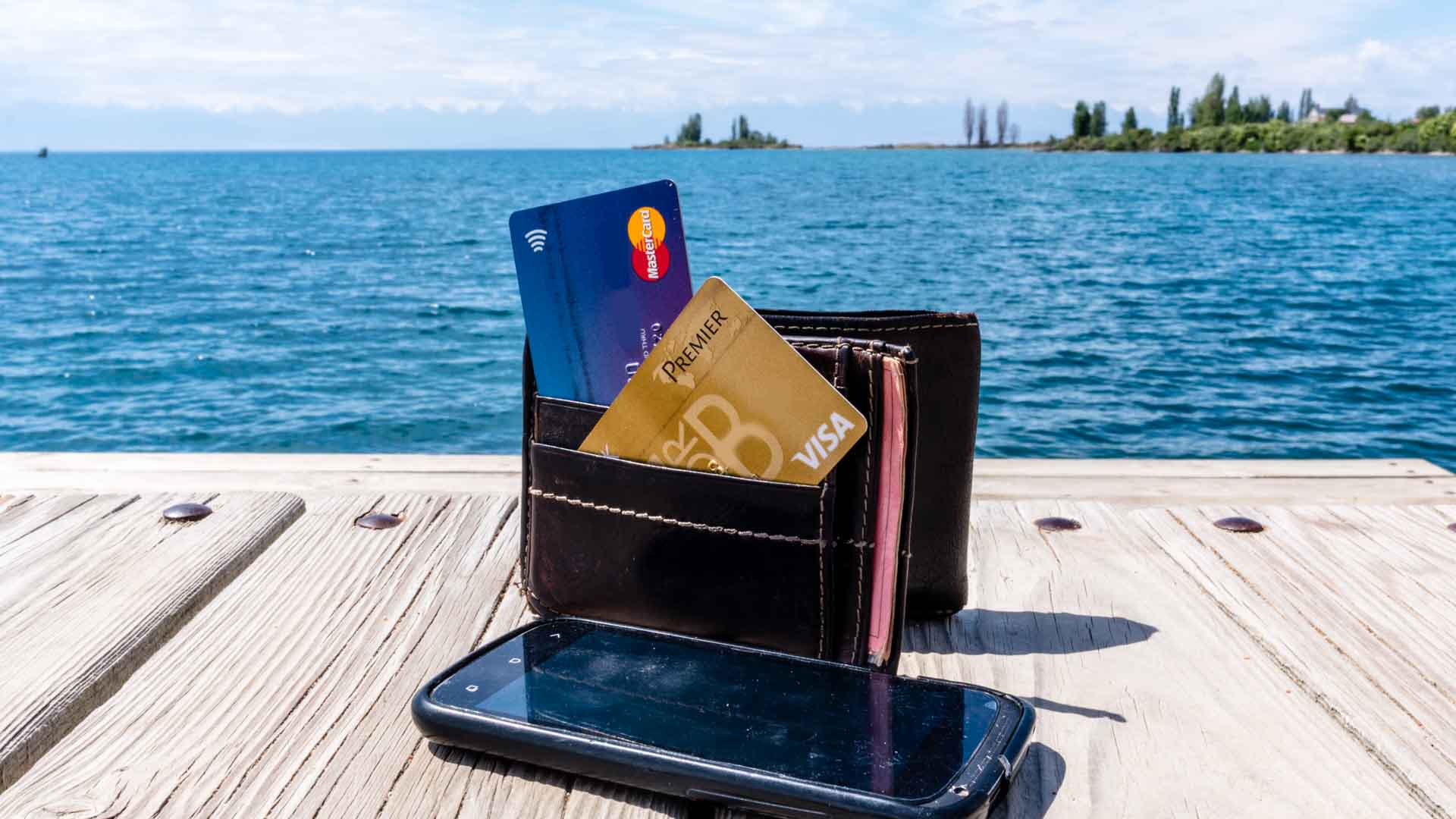 More about our tips to avoid bank fees abroad
* Post written according to our personal experience *