Karakol. This small Kyrgyz country town eventually made a name for itself among travelers who, in their haste to venture into the mountains and hike to Lake Ala-Kul, missed out on all that Karakol has to offer. Perfectly integrated into the local life, we stayed more than two months in Karakol – without ever getting tired of its charm, its heritage, its local bazaar and the peaceful atmosphere that reigns in this welcoming land…
---
In the footsteps of the first Russian settlers
The story of Karakol begins with the arrival of the first Russian settlers, wealthy merchants, who built large wooden houses with many colorful windows scattered all over the city center. We even found an online map listing all the historical houses of Karakol, with the names of their owners and some black & white archive images: enough to start a treasure hunt, in search of all these remarkable houses!
But these houses are not the only legacy left by the first Russian settlers: next to the central bazaar of the city, there is a magnificent wooden Orthodox cathedral (Holy Trinity Catheral). This cathedral, built in 1895, can be visited both from the outside via the surrounding flower garden and from the inside.
Dungans and Tatars legacies in Karakol
In the 1880s, many Dungans (a community of Chinese Muslims) fled persecution in their native China. Coming to settle in Karakol and the small villages around, the Dungans built a colorful mosque with a flared roof – reminiscent of Chinese pagodas (Dungan Mosque, Bektenova Street). Over the years, they also opened several small restaurants in front of the small bazaar to offer a traditional Dungan dish that you should definitely try: Ashlan Fuu (Ashlan Fuu Alley, located between Jusaev Street and Lomonosov Street).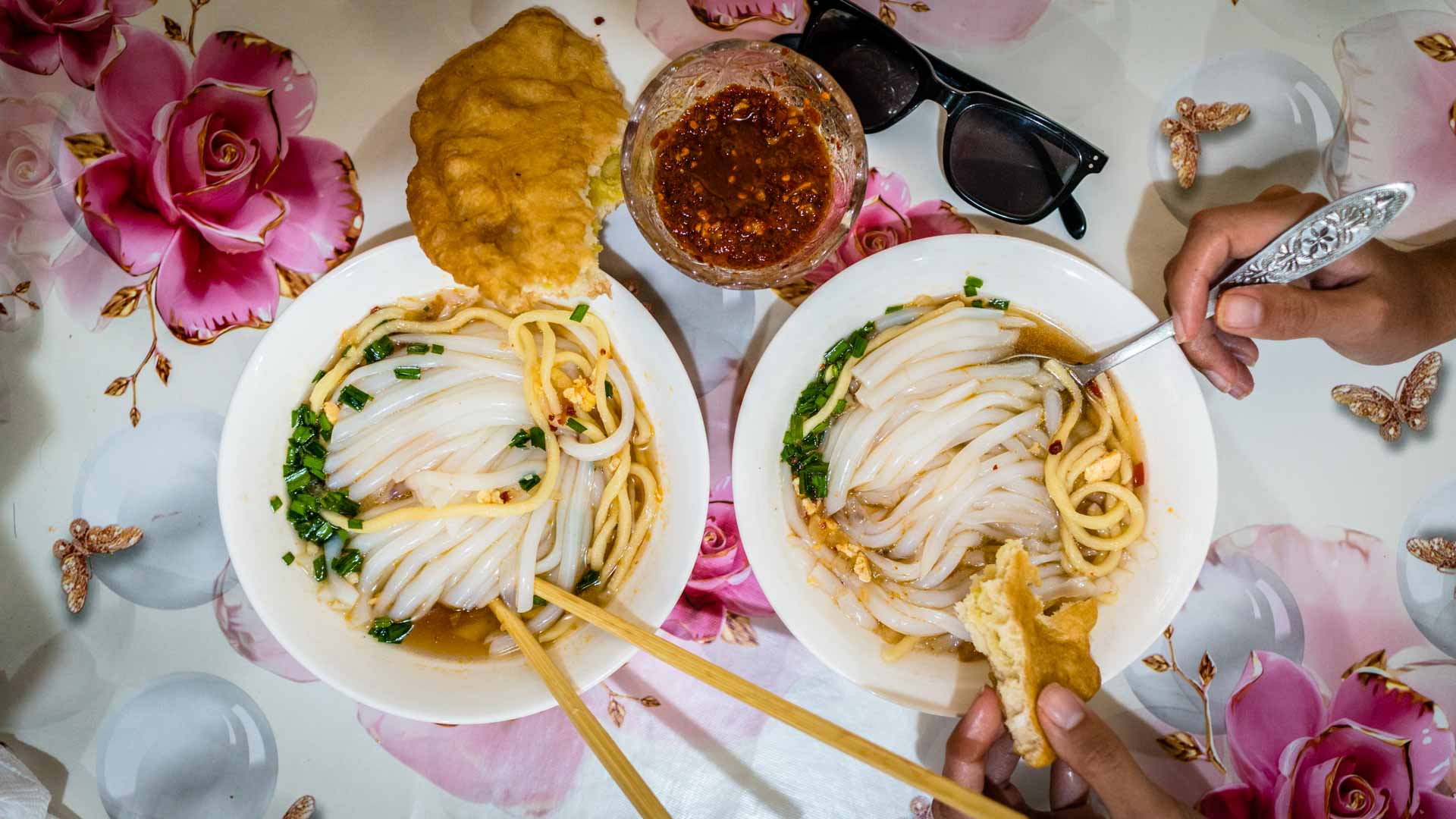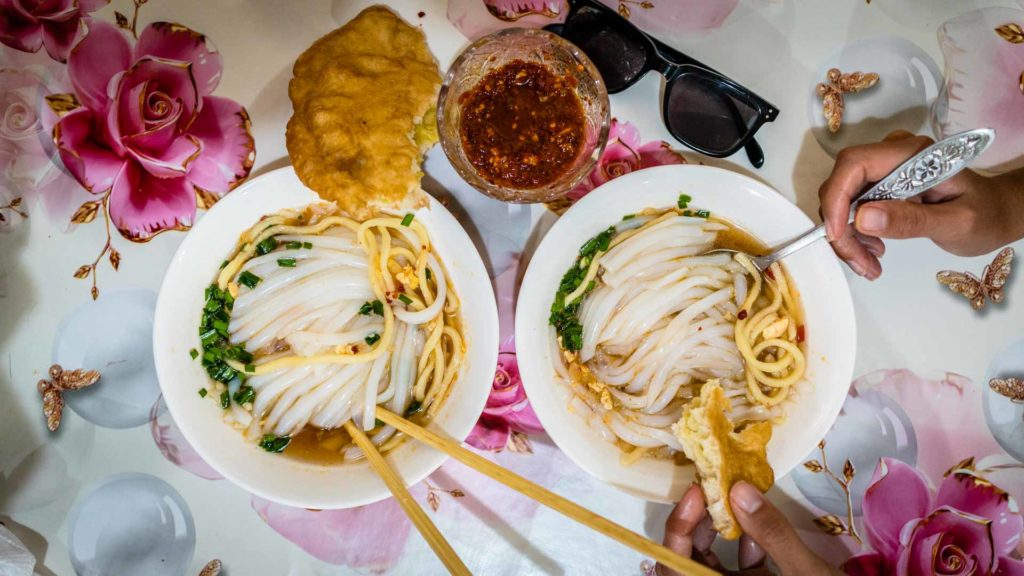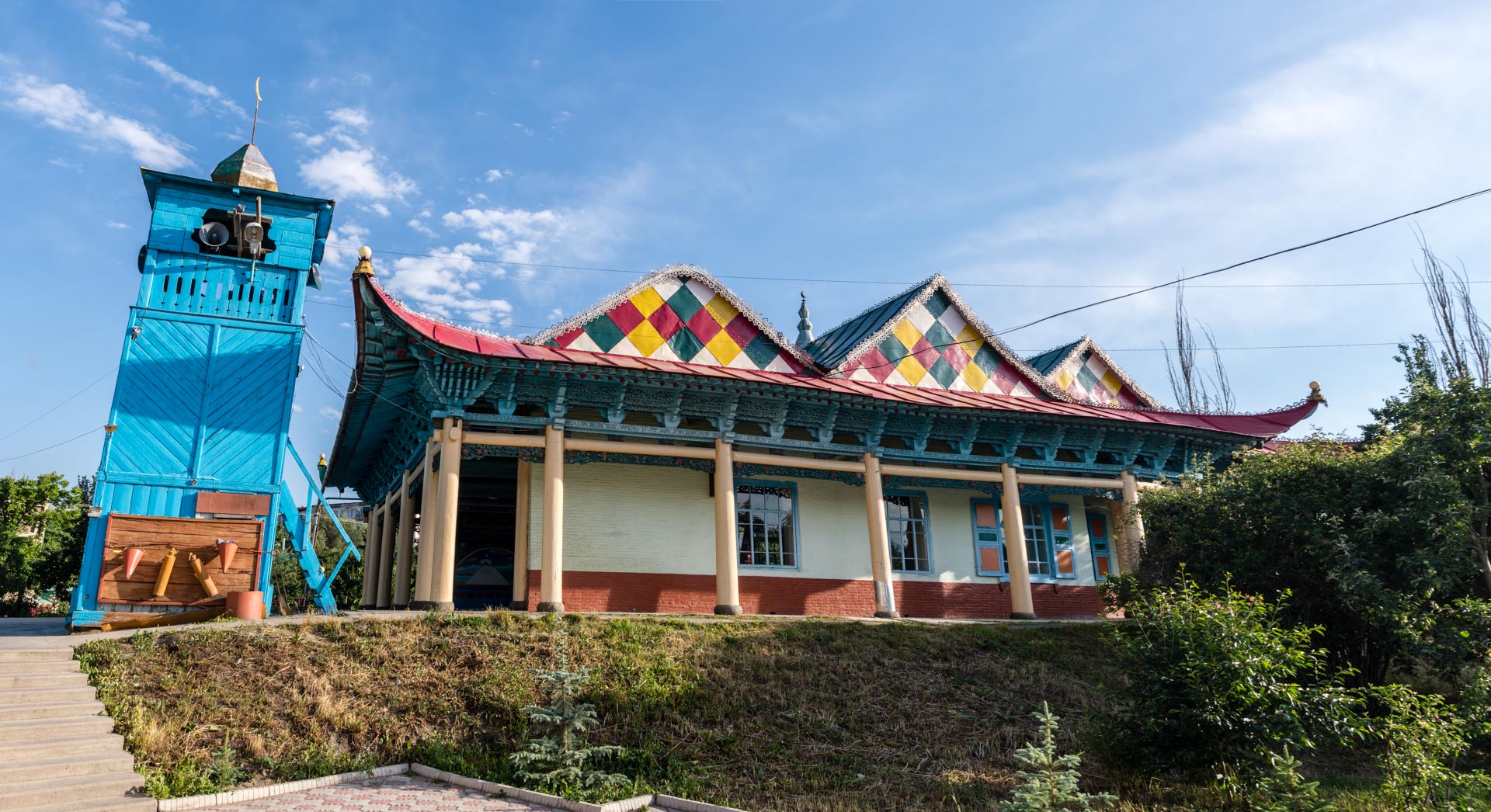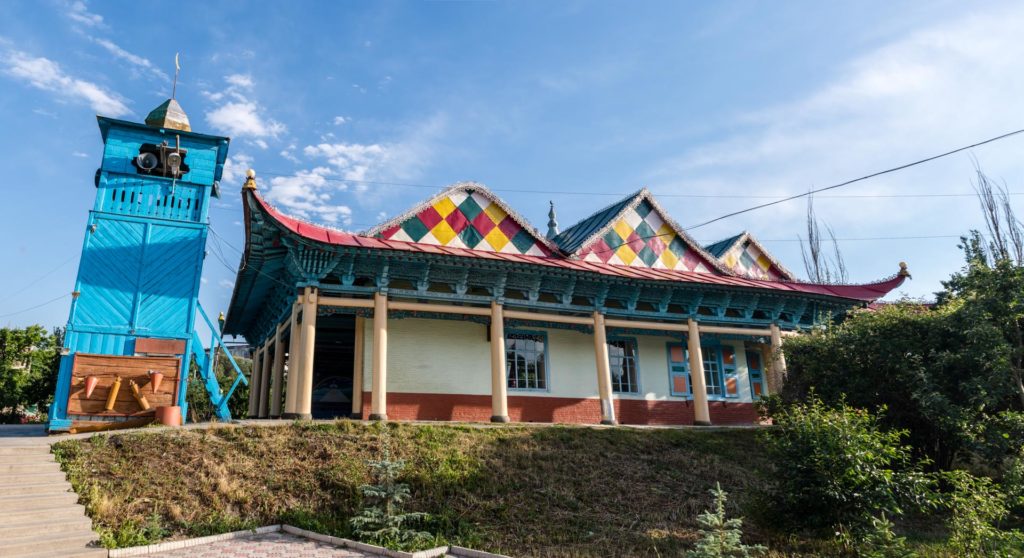 As for Tatars (a Turkish community, originally from Russia), they also built their own mosque in Karakol (Tatar Mosque, Zhamansariev Street).
A welcoming land for hikers
Due to its ideal location at the foot of the mountains, Karakol also welcomes all travelers who love high mountain hiking and large green spaces.
If hiking at Lake Ala Kul remains a must, we also enjoyed our day hiking through the paths of the Ak Suu arboretum to reach the ski resort of Karakol. Unfortunately, there was no map, no tracks for these unofficial paths, barely made by horseshoes, the ones who graze peacefully in the mountain: nothing like a good modern GPS to find your way, and a good picnic to get through the day!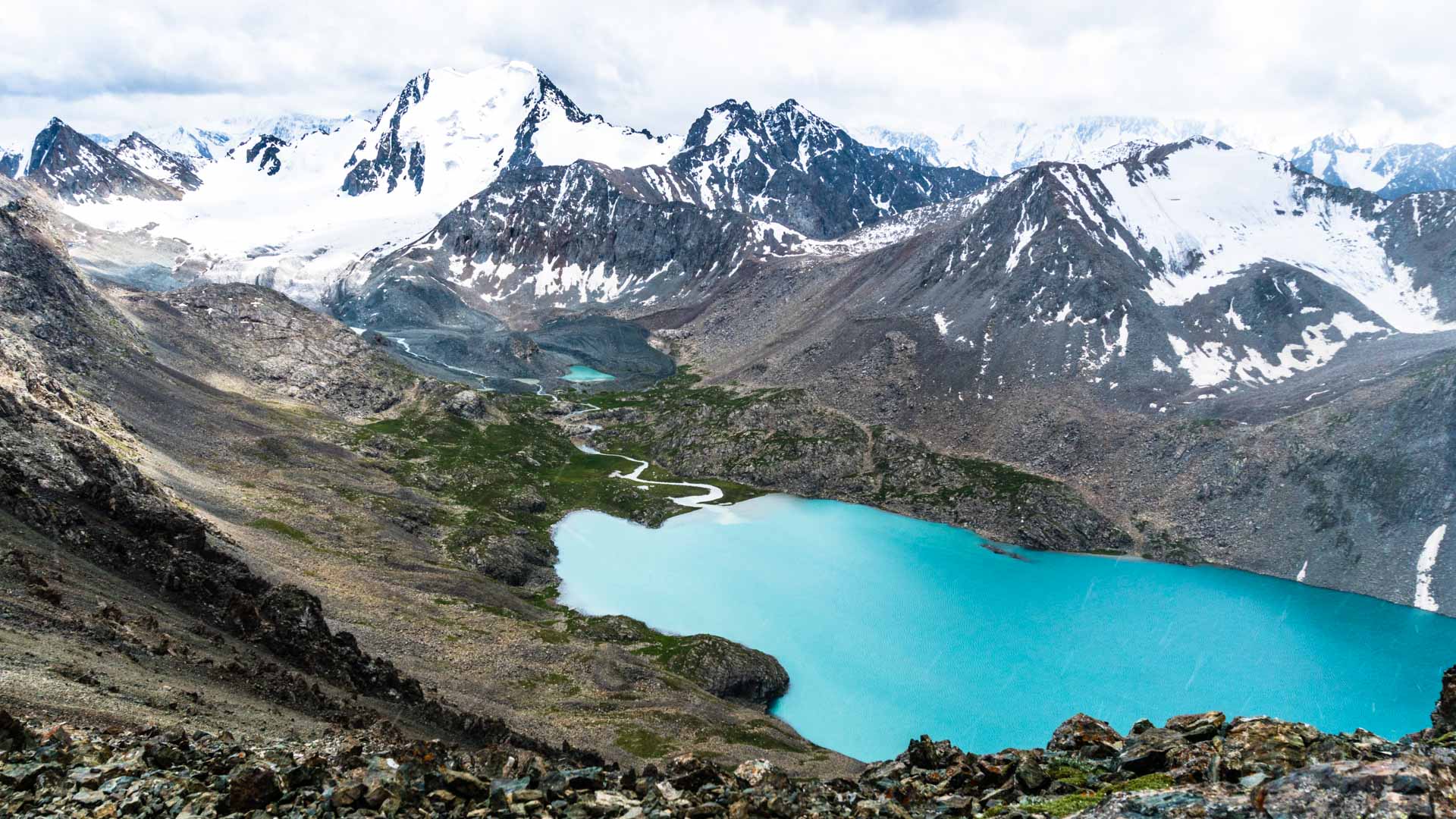 More about Ala Kul trek
* Post written according to our personal experience *