O joys of administration and all travel preparations! Far from being a pleasant time, it's nonetheless an essential step. We therefore disciplined ourselves to be organized, and motivated enough to establish a schedule summarizing the essential steps by priority. An efficient planning which has been rather successful, and that could help you too!
---
D-3 months: travel preparations to anticipate
Passport
This is the first thing to think when you're planning a long trip (it's not stupid, huh?): validity period, biometric passport… If your passport must be (re)done, it will take some time before recovering your precious document. Check all the process on your government's Foreign Affairs website.
Vaccines, check ups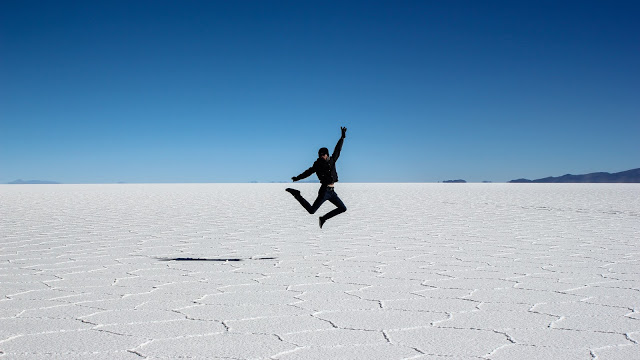 More about the precautions to take before leaving
Departure notice (in case you are renting a flat)
If you are renting and plan a trip with no return date like us, it would be better to break your lease and leave with your mind at peace!
First, call your landlord to explain the situation and send him without delay your notice by mail. Check your lease contract to know all the conditions surronding the lease break. In any case, it's better to send your notice as soon as possible!
Inventory of the equipment to take
Without necessarily having to pack your bag three months in advance, we advise you to make a quick inventory of your belongings in the early stage of your travel preparations: clothes, shoes, equipment…
Think there is a season for everything: you will not find a lot of flip flops in winter in the shops, nor winter jackets during summer! September was for us the month of bargains for hiking equipment: a lot of specialist stores have replaced this collection by "winter sports" collection, hence some savings were made before we left.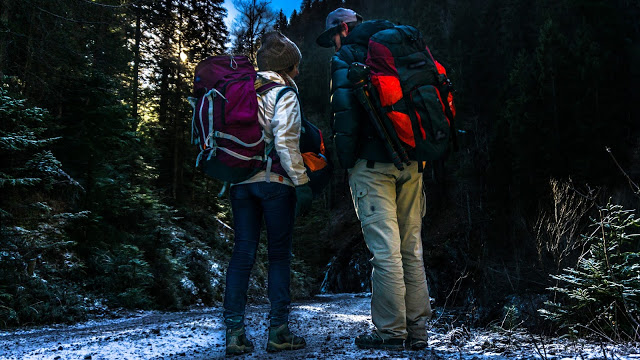 More about what to take in your bag
Bank
Does your bank card allow you to withdraw abroad? If so, does it allow you to withdraw with no charge, or at an attractive rate? What are the guarantees, conditions? Is it interesting to open a bank account in another bank, to have a second bank card just in case? If you ask yourself all these questions, you certainly will find the answers in our post "how to avoid bank charges and travel safely with money on the road"!
Mobile phone
The most advantageous option in our opinion: buying a SIM card from a local phone operator (non-binding package, easy subscription). This is the most economical option compared to existing international packages!
We also chose to keep our French numbers by purchasing the cheapest package on the French market. In case of need, and with the international calls option enabled, we remain reachable anywhere in the world: don't forget to activate it before you leave!
Good news: if you're living in a UE country, you should be aware that since June 15, 2017, roaming charges have been removed in Europe! With our French numbers we can call, send SMS or use 3G within the limit of our French operator package anywhere in the countries of the European Union with no extra cost!
If you get your phone from a specific operator, consider unlocking your phone – in order to make your phone working with another SIM card, from another phone company. For unlocking, you can make a free of charge request to your phone operator, respecting the limits fixed by your purchase contract. Be careful, because if you make a mistake by typing the code 3 or 5 times, your phone will be locked for good and you will not be able to unlock it! The only solution that will be available to you is to seek for the help of a professional – but it will not be free…
This is an option that we have been advised several times, and that we had envisaged at a given moment (when Margaux's grandmother was hospitalized before dying): buying Skype credit to allow calling or send text messages from any country to landlines and mobile phones that don't have an instant messaging system. The rates seem very advantageous, up to $0.15 / min call! Only required parameter to benefit this option: being connected with his phone to local Internet and have downloaded, of course, Skype application!
This is what we do regularly: as soon as we are connected to the local WIFI network, we send written and/or vocal messages to our loved ones!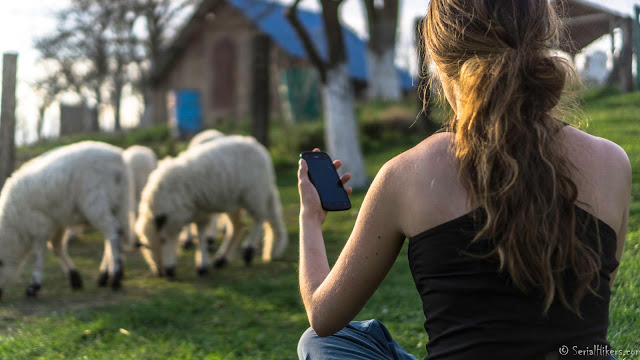 More about the travel apps to use
when traveling in an alternative way
D-1 month: travel preparations that do not require too much advance
Insurance
Special needs and activities to be covered during your trip? Civil liability coverage that works abroad, in case of damage caused to others? Find out more about the different options you might need!
Don't forget that some of your current insurance contracts will become obsolete when you will leave for good! So take the time to contact all the insurance companies with which you are in contract (home, car, civil liability, health etc.) to explain your situation and inquire about the procedure to follow to break the contract.
Change of address
During our travel preparations, we have notified all the institutions with which we are in correspondence of our address change: taxes, health insurance, employment center, banks, other insurances.
Easy solution: we move our stuff at our respective parents' house, who will also take care to warn us or transfer by e-mail important mails (thanks again to them!). Mail tracking can be done at the local post office. As for the move, we gradually sold our goods and packed the few things we wanted to keep (especially clothes and electronic equipment). All these boxes are stored at our parent's house, waiting for our return!
Upload your essential documents
In the event of unforeseen circumstances or to carry out visa process along the way, nothing is better than scanning all your essential personal documents and uploading them online – on a personal cloud.
Here is the list of essential documents to upload:
Passport
ID card
Driving license
Bank RIB
Proof of address
Health records with updated vaccination done and blood group card
Personal Resume
ID photo (color and B&W)
Optional Travel preparations
Better to check if your driving license is valid in all the countries you wish to visit. In some countries, you are asking for the international driving license (which is actually a simple translation of your own driving license), in other countries you will be asked to undertake a local test.
Some countries are likely to ask you this paper: find out online how to request a copy of your criminal record!
* Post written according to our personal experience *