Everybody knows Croatia, thanks to famous pictures of Croatian national parks and Dubrovnik, this fortified coastal city that was used as a set for (several) movies and series… However, Croatia is not only about that! In addition to great national parks, Croatia has nearly a thousand islands and islets but also historical cities such as Osijek or Slunj… Do you want us to make you discover?
---
Visa and border crossing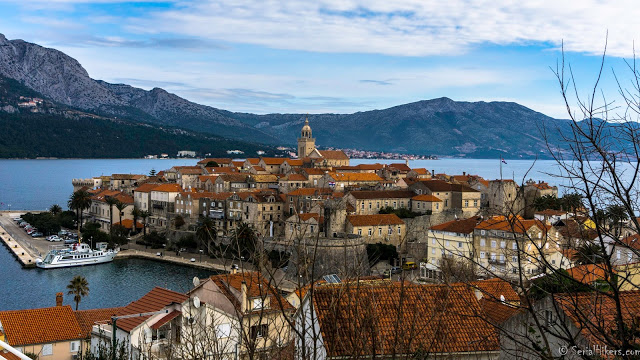 What to see in Croatia?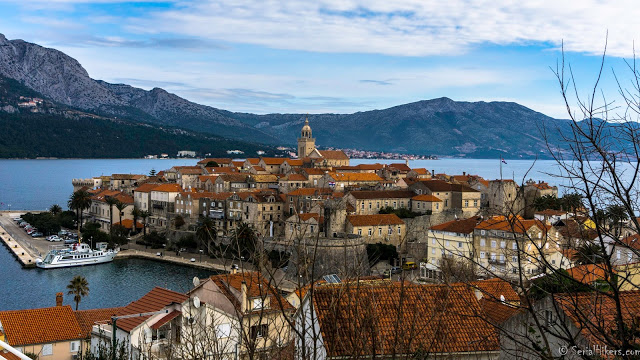 Explore the Dalmatian coast, islands and Croatian peninsula
The Dalmatian coast, from Sibenik to Dubrovnik
Something that should not be missed during your trip to Croatia is the Dalmatian coast, that will inevitably charm you with its cities Zadar, Sibenik, Split, Ston (and Mali Ston)… Not to mention the famous and must-see fortified city of Dubrovnik! If we missed the opportunity to visit Zadar and its famous maritime organ, we took the time to visit other must-see places of the Croatian coast!
Croatian peninsula
We were lucky enough to be offered accommodation in Orebic, which led us to visit Peljesac peninsula and Korcula island. This small detour in our route plan was well worth it: Croatian peninsula is a quieter destination, but just as fantastic!
Croatian islands
Did you know that Croatia has almost 700 islands, making the Croatian archipelago the second largest (after Greece) in the Mediterranean Sea? For sure you can easily get lost!… During our stay, we had the opportunity to visit one of them:
Brac island: an island located 50 minutes by ferry from Split, known for its white stone and quality olive oil… to which we can add other points of interest, such as the charming village of Dol, the beach at the tip of Bol and Pustijna Blaca monastery (which we did not have the opportunity to visit)!

Lastovo Island (not visited): this one was recommended to us, and we would have liked to visit it… The reason? Apart from the white sandy beaches, typical stone houses and red tile roofs, inhabitants of this island perpetuate a very particular tradition called Poklad Lastovo… where every year, a straw doll representing a Turkish soldier is destroyed by bombs! From January to March, festivities include parades, typical dances, buffet and zither concerts!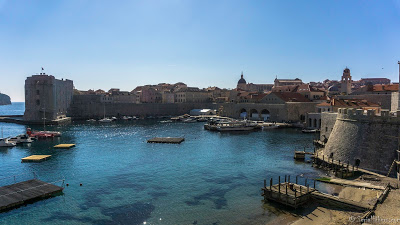 Croatian heritage
Osijek and Vukovar, open-air museum towns
Osijek and Vukovar, these names probably don't mean much to you… and for good reason, these cities are located rather far from the coast and tourist attraction of historical towns and national parks! However, they are real open-air museum cities that deserve to be visited in order to understand the history of Croatia.
Slunj and the mesmerizing mills of Rastoke
On the way to Plitvice National Park? Don't forget to make a break in Slunj, a charming town about 30 km north of the park – and even spend a few nights there! If you're not tired of seeing waterfalls, you'll be delighted to see Rastoke waterfalls in a neighborhood built north of Slunj. As a bonus, you will be able to admire all the know-how of Rastoke inhabitants who knew how to exploit these natural waterfalls by building a set of water mills… with spoon wheels!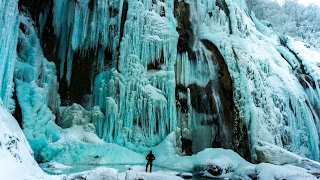 Take a breath in Croatian National parks
Direction Plitvice, Krka and Papuk to admire sumptuous waterfalls, blue-green waters and Croatian nature! These unforgottable getaways, full in emotions, have definitely got us: we would gladly go back there to take a breath of fresh air… out of season and without all the tourist buses!
IMPORTANT NOTICE: since 2019, Plitvice Park has implemented a quota system to limit visitors during the high season (April to September). During this period, it's strongly advised to book your ticket in advance on the park official website to avoid being rejected at the entrance!
Did you know?…
Croatian cravats (ties)
In Serbo-Croatian language, an inhabitant of Croatia (Hrvatska) is called "Hrvat" which, in French ears among King Louis XIII relatives sounds like "Croatian". But what does a king of France have to do with this tie? Well, quite simply, Louis XIII would have paid Croatian mercenaries who, when they went to war, had a kind of scarf tied around their necks by their wives who had stayed behind… This item got a real success and it was called "cravat", a derivative of "Croatian" word or "Hrvat"…
Italian influence
Olive oil in the kitchen, red tiles: Croatian coastal lifestyle has an Italian touch, and no wonder why: throughout history, Venetians have controlled the Croatian coast for almost 400 years!
Ecological transition
If Croatians do not yet sort their waste (at least, waste collection is done by the same truck), beer bottle deposits are well spread in supermarkets: a case of empty beer bottles gives a discount on the next purchase… of beer!
HR-ollywood
Many movies are shot in Dubrovnik, including the famous Game of Thrones series, which undoubtedly contributed to increase local tourism! When we visited this city, we have seen movie crew from the "Robin Hood" hit (produced by Leonardo Di Caprio)… Not bad, huh?
Nazi salute and concentration camps
It's a dark side of Croatia that few tourists know: Croats, who were allied to the Nazis during World War II, massacred several communities, most of them Serbs, in Jasenovac concentration camp. Although the camp ceased all activity when it closed in 1945, there are many rumors of massacres perpetrated in the post-war years. Nazism, for its part, remained fairly developed, because it was not repressed by the police…
Tourism with benefits…
The main advantage of living by the Adriatic Sea is being able to rent a room (or two) to tourists during summertime! Tourism brings a nice source of income to Croatians living on the coast, allowing them to live without working during winter and to sip a coffee, sitting comfortably on coffee terrace. In Croatian language, this "rather lazy" way of life has a name: Fjaka!
Traveling alternatively in Croatia
The budget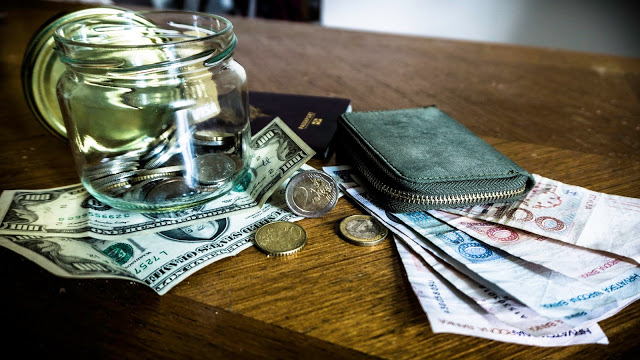 Our daily budget
€3.20 / person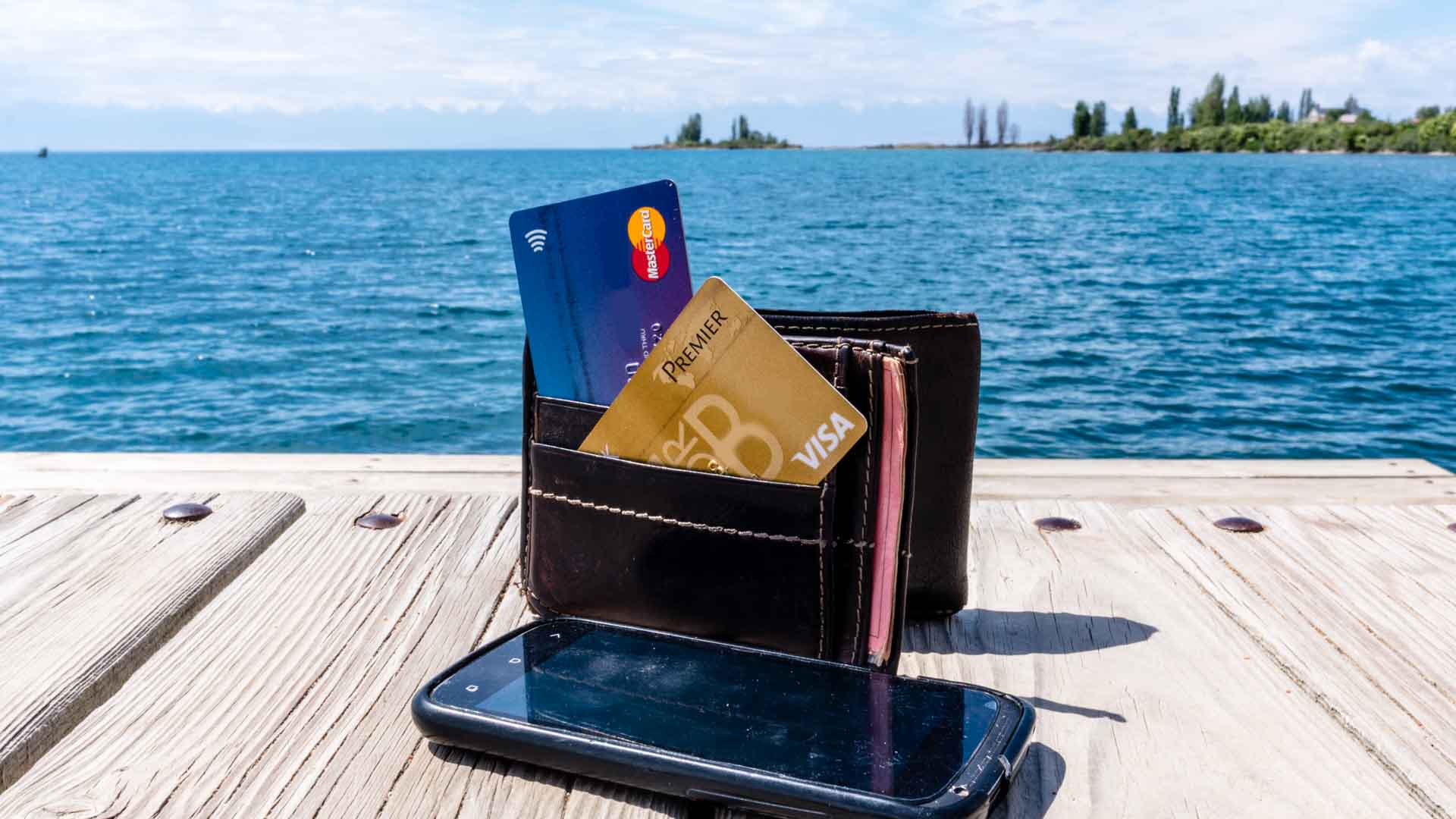 Bank with no extra fees (foreign card)
All those we have tried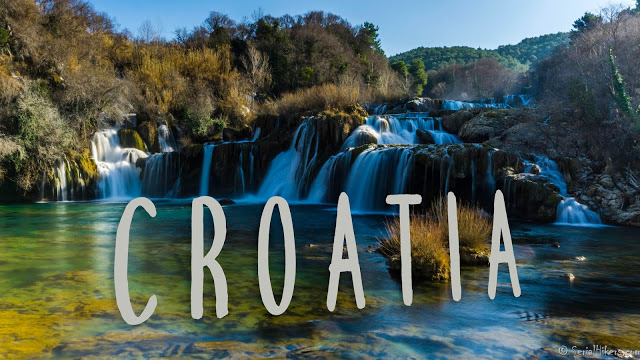 Currency
CROATIAN KUNA (€1 ~ 7.50 Kunas)
Do you like to visit Croatia in an alternative way, on a budget? Well, we have some advice for you!
Visit off season! At 30 kuna (€4) the entrance fee for Plitvice national park versus 150 in summer (€20), we let you calculate the savings made… And the "off season" fare does not only apply for national parks: bus, ferry, rentals, everything is at discounted price!
Save money in your food budget by buying burek in bakeries or something to picnic outside (bread, ajvar, raw vegetables, cheese …)
Try the free tours, these tip-based tours of one to two hour(s) with a certified guide: we did not have the opportunity to do them in Split, Zagreb and Šibenik where they are offered, but we think only good of those made in the other European cities we visited!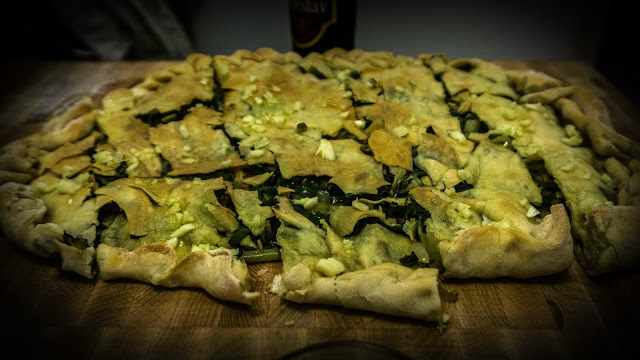 Hitchhiking
After hitchhiking through Italy and Slovenia, we had fun raising our thumbs in Croatia where this practice seemed much easier! If you have any questions, don't hesitate to exchange with a community of hitchhikers on the Facebook group Hitchhiking Balkan. In case of big difficulties, you can always find a carpool solution thanks to Blablacar website and Trazim-Nudim prevoz Facebook group (most of the posts are in Serbo-Croatian, so we advise you to look for posts with "Nudim" = offer).
Hospitality
By crossing the country in low season, we had no difficulty in finding hosts to accommodate us. Another alternative to hospitality is volunteering: during summertime, many volunteering missions are offered for olive picking or help in tourism (restaurants, guest houses, youth hostel…).
Our tops
Let's go for our tops list, with no order of preference:
National parks in Croatia: we ALL loved them! But if you had to choose only one, we recommend you Plitvice!
Croatian peninsula including Orebić and Korčula island
Coastal historical cities of Sibenik, Split and Dubrovnik, which were much enjoyed during low season (in other words, without too many tourists…)
Our flop
Even though we have been relatively spared by this phenomenon, many Croatians living on the coast can have an unpleasant behavior towards tourists: this is called tourismophobia (rejection of mass tourism). The main causes of this rejection are overtourism in tourist towns and places during summer, rising rents and an increase of tourism-related pollution (noise, visual, waste, etc.).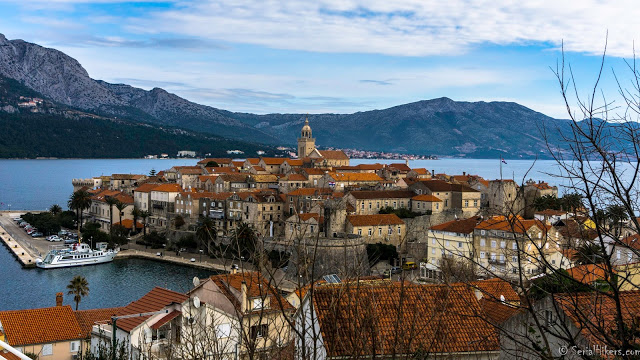 More about Croatia
* Post written according to our personal experience *