A long and unexpected stage of our journey, Hong Kong did not disappoint us: behind its skyscrapers and main streets where opulence, stressful and superficiality life reign, we discovered more traditional neighborhoods, bits of nature for hiking or swimming, villages where life is good. Return with a touch of nostalgia on this main stop, a real upheaval in our journey!
---
Visa and border crossing
90 days for french passport holders. Visa-run possible with Macau
Passport stamped at Marine Department of Hong-Kong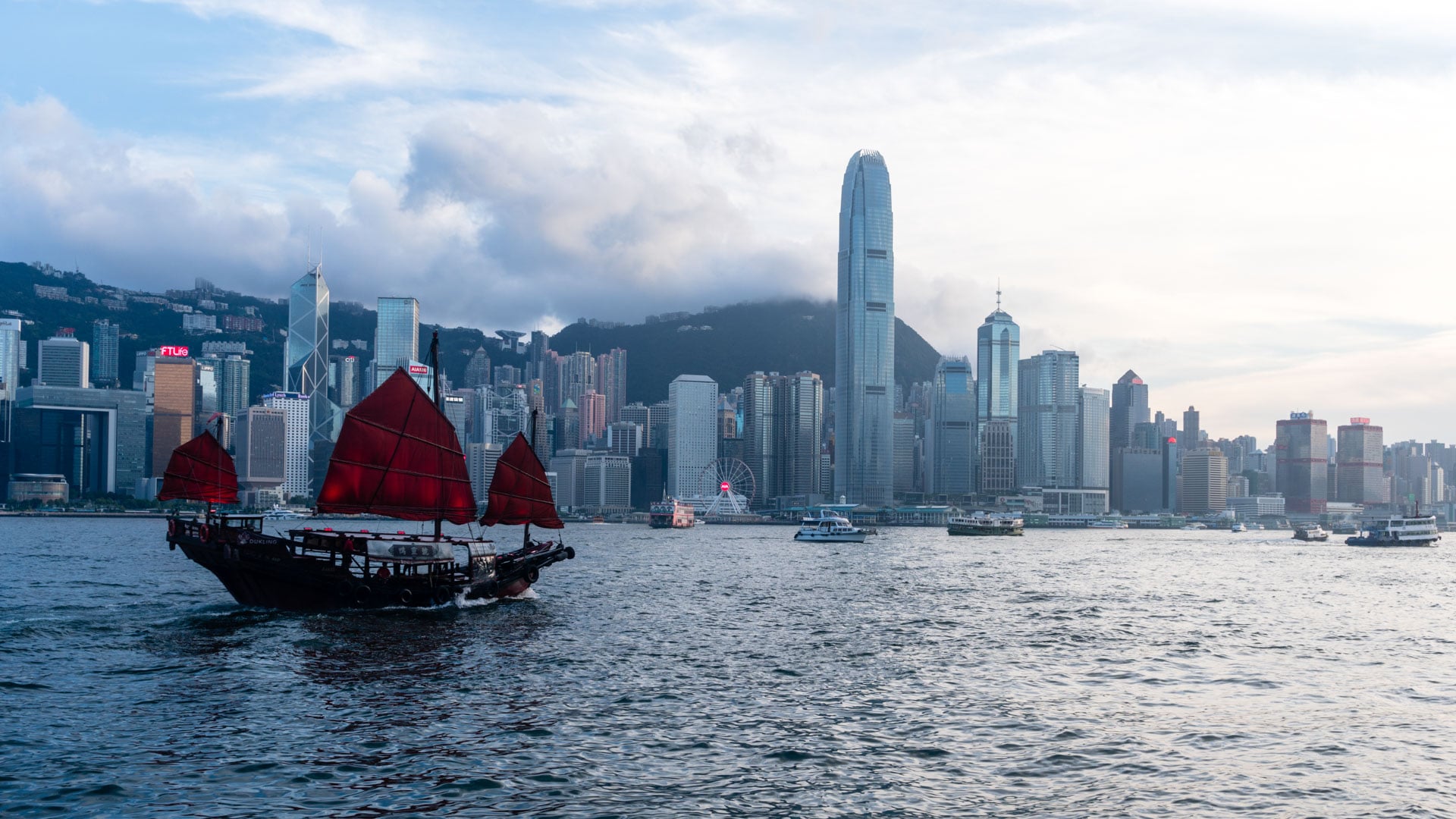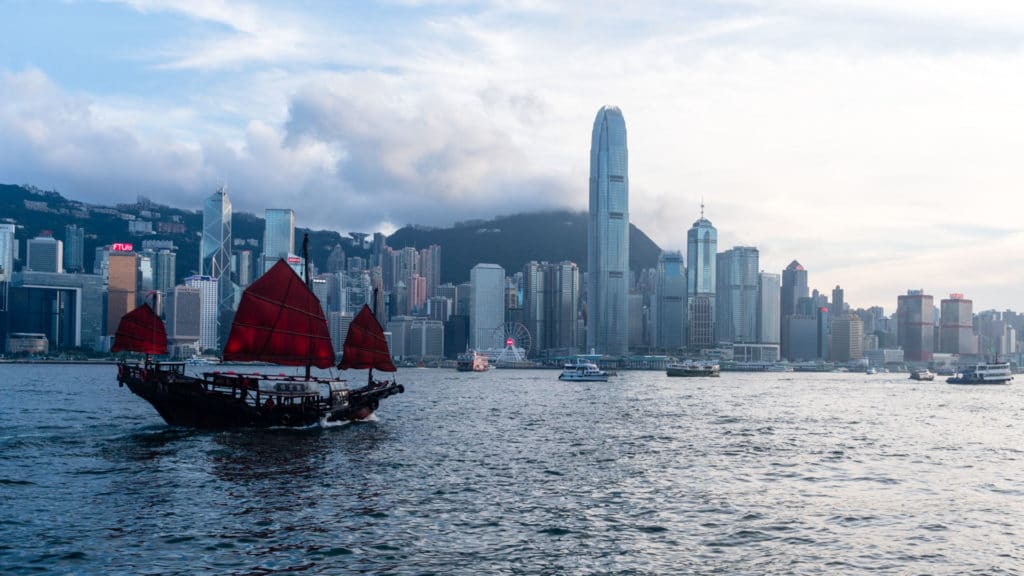 What to see in Hong Kong?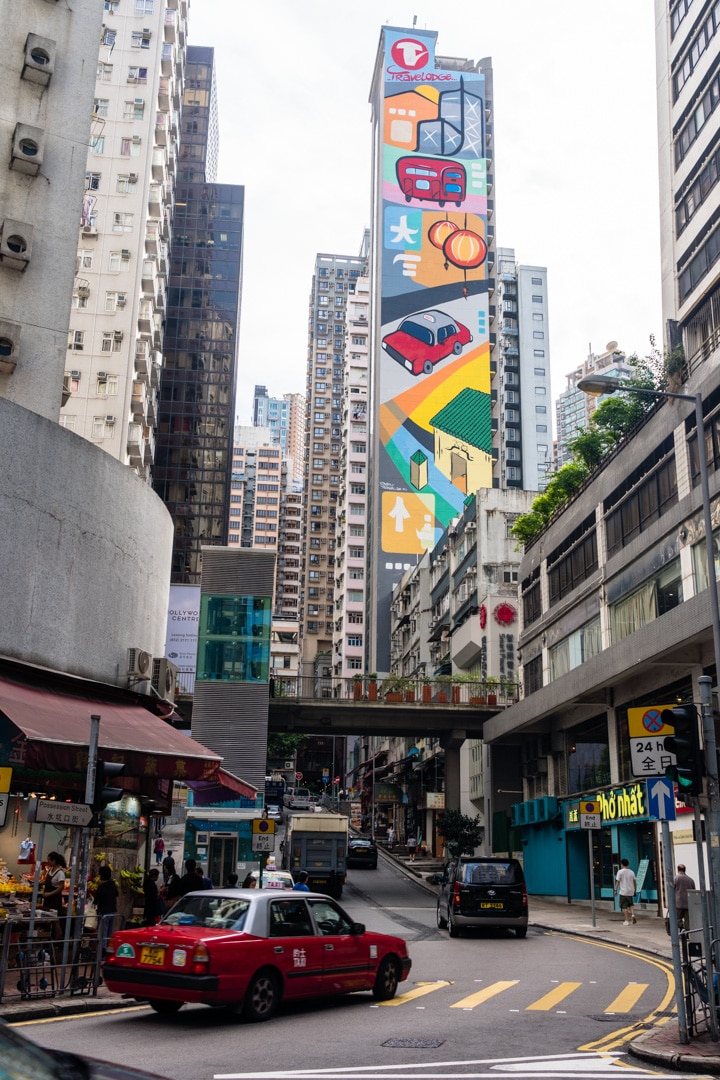 Mid-levels and Tai Ping Shan neighborhood
When one of the oldest districts of Hong Kong is modernized, it gives a strange mixture where art galleries mingle with antique stores, where the long row of Mid-Levels escalators stand beside old staircases, where huge skyscrapers rise next to small temples…
Kowloon
Another (very) lively area of Hong Kong, with street markets and small restaurants of Mongkok, Ladie's market in Sham Shui Po, Temple Street and its fortune-tellers… A lively, typical area that never sleeps!

Victoria Peak
The most famous peak of Hong Kong can be easily visited, thanks to a path building around it. A must, which will allow you to overlook the city and access the most iconic view of the famous skyscrapers!
Dragon's back trail
Motivated to walk on the famous "Dragon's back" trail, we gave up because of the attractiveness and packs of crowd – which turned out to be an impressive number of Sunday walkers. The weather and the remoteness did not help us thereafter: so we ended to turn our backs to Dragon's back trail, in favor of other hikes and walks in Hong Kong, starting with the village of Shek-O – a charming village, located at the end of the hike trail!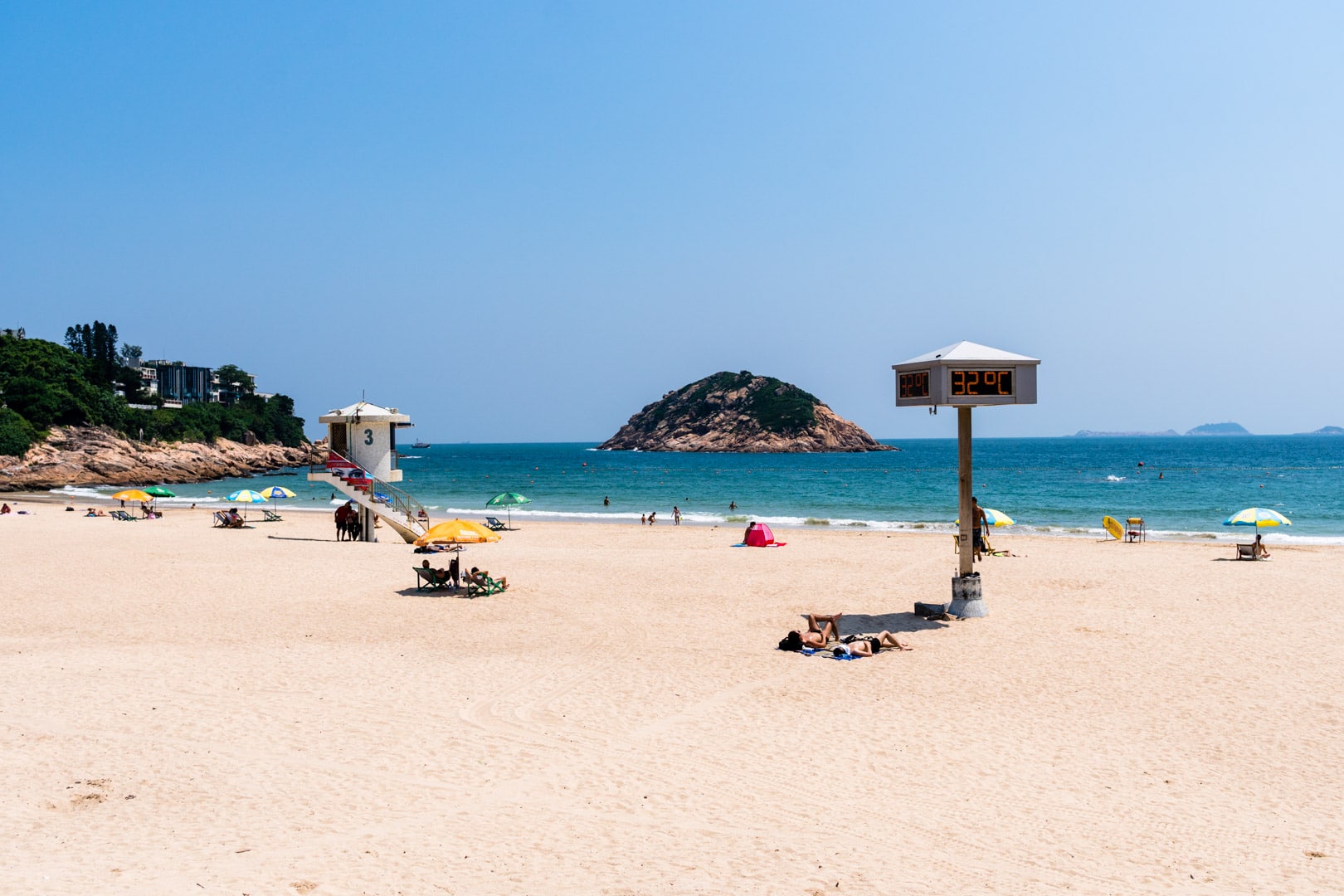 Relax at the many bays and beaches of Hong Kong
Shek-O village
Less than an hour by bus from the city is Shek-o – a village with the look of a vacation village, with two white sandy beaches, small shops and ice cream vendors. It's the perfect place to swim, get a breath of fresh air, and enjoy the slow-moving local life; away from the stress of the city, its anxious skyscrapers and big screens!
Repulse Bay
Yet there is nothing repulsive about Repulse Bay! We really enjoyed walking on the beautiful sandy beach of Repulse Bay, and we found the Tin Hau temple very original, contrasting beautifully with the horizon – or the building with a hole, depending on where you are!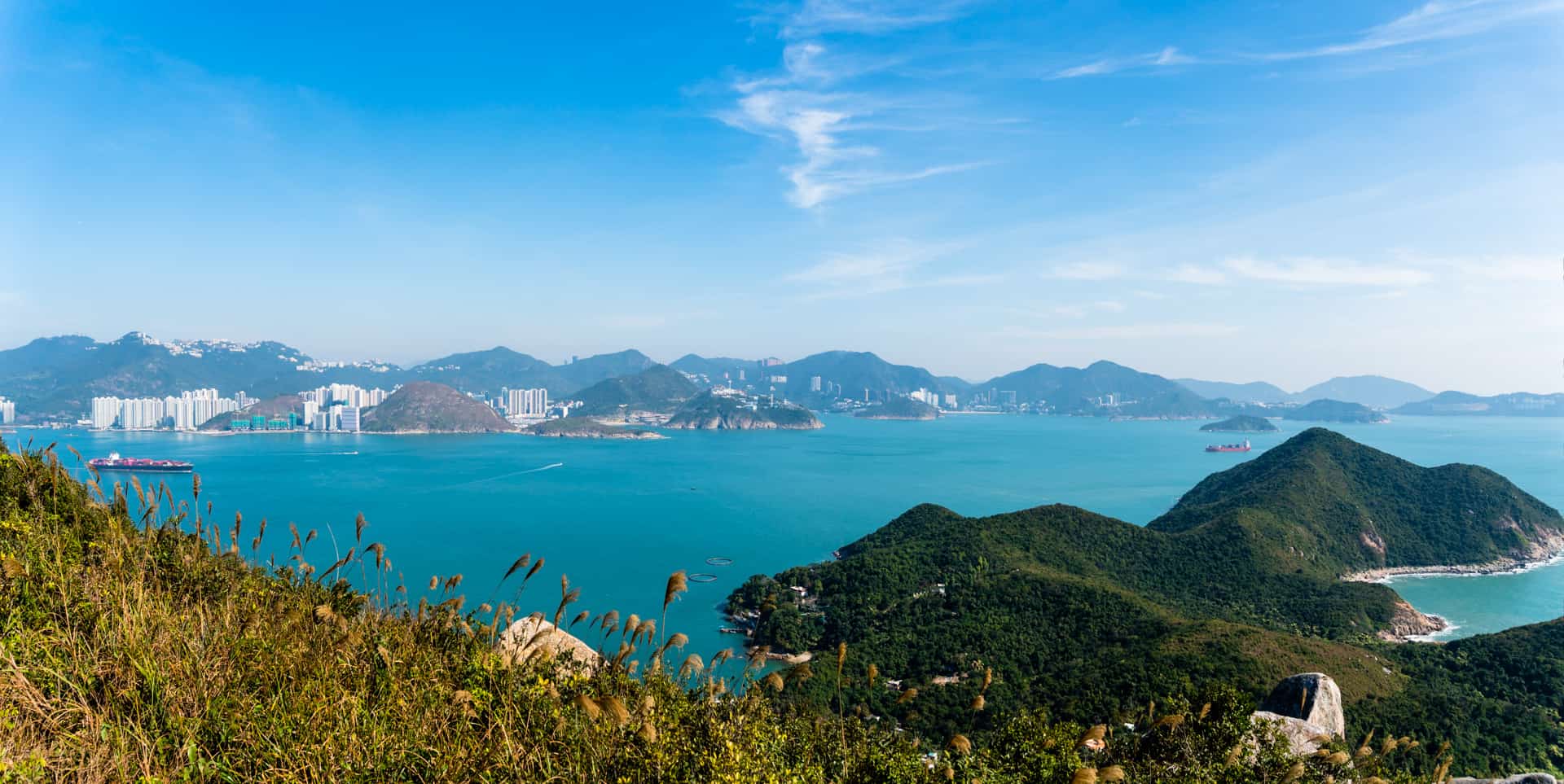 Visit the small islands

around Hong Kong
Lamma island
Opposite the Aberdeen Marina, in the south of Hong Kong, is Lamma Island: an island partly disfigured by a huge coal-fired power station, but which nevertheless conceals many treasures… Including treasures from the past. An island on which we enjoyed hiking, for a pleasant escapade out of the city, out of time!
Cheung Chau island
At Hong Kong gates, a total immersion in the daily life of an authentic fishing village awaits you on Cheung Chau Island! A surprising contrast to the intense, noisy, stressful atmosphere that emanates from the center of Hong Kong, located only 40 minutes by ferry from Cheung Chau!
Ap Lei Chau island
Did you know that the densest island in the world is called Ap Lei Chau, and is located south of Hong Kong?
By saying it, it doesn't make you want to venture there: why get lost in the shadow of imposing skyscrapers? If we advise it, it's because we have several reasons to think that this island is worth visiting:
– Ap Lei Chau is located in front of the big fish market of Aberdeen: in fact, in Ap Lei Chau market you can find excellent fresh fish – which can be cooked directly on the spot, in the small food court restaurants on the second floor! Don't hesitate to follow locals for a cheap lunch!
– Waterfront Promenade is nice and also the starting point for many Sampans (traditional Hong Kong boats) that wander around Aberdeen. A nice day on the water, which will make you discover another part of Hong Kong!
– Behind Lei Tung shopping center, you can follow a hiking trail, passing on a small sand bank, to the Ap Lei Pai lighthouse!
Lantau island
Too far away, too close to the airport, too popular… Lantau Island was quickly forgotten in favor of other walks. Too bad, because it seems that Lantau offers nice hikes!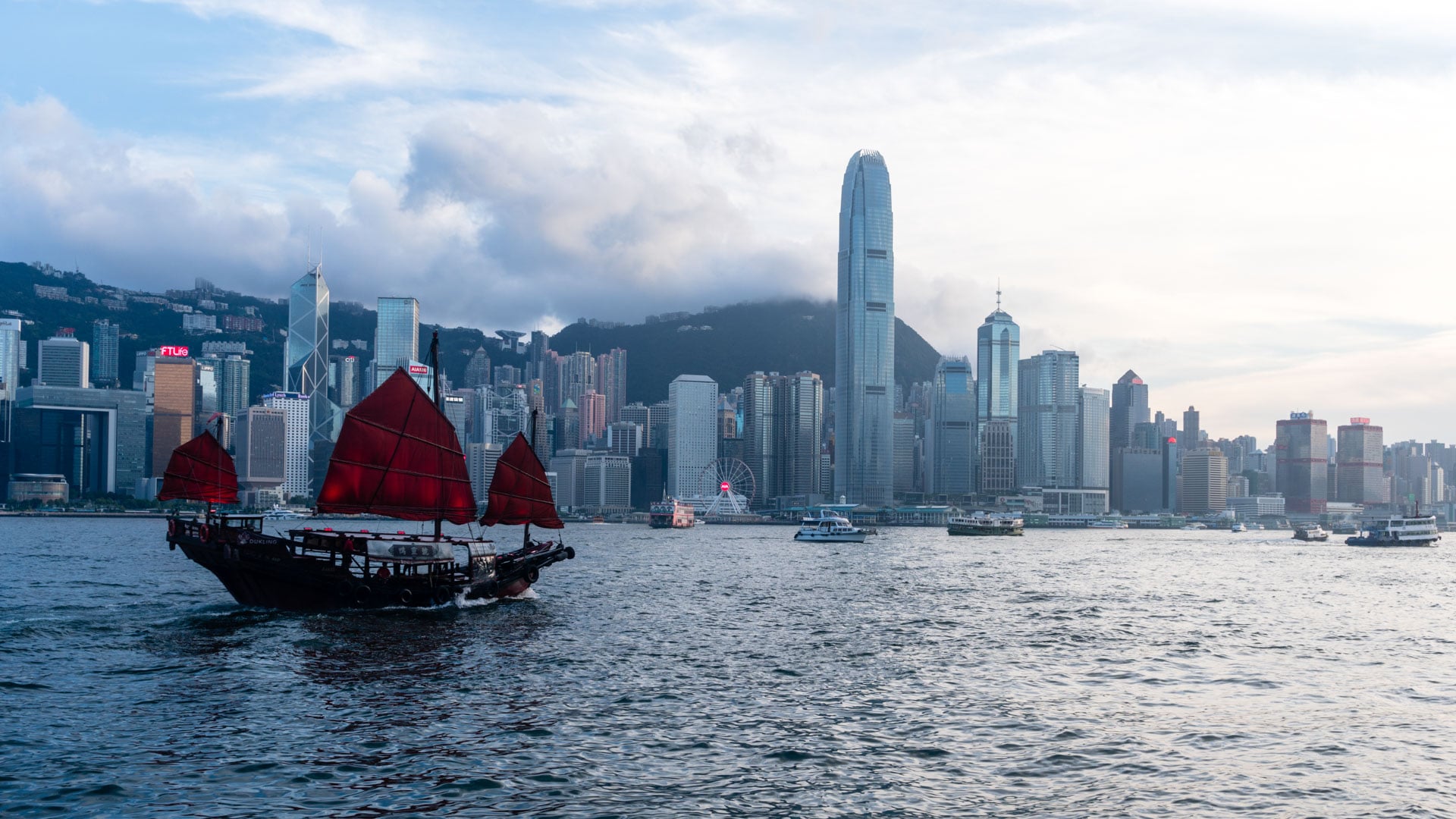 While disembarking at the Royal HK Yacht Club located in Causeway Bay, imagine our surprise to be greeted by… a cannon shot! Actually, cannon shooting is an old tradition that employees of Jardine Matheson (a Hong Kong conglomerate) are trying to perpetuate. An event that can be witnessed every day at Causeway Bay, at noon sharp!
Did you know?…
English memories
With a past marked by English domination for about 156 years, it's not surprising that Hong Kong has preserved traces of this past! Old double-decker tramway, left-hand traffic, official English language, cultural mix… Hong Kong passport holders born before 1997 (year of retrocession of Hong Kong to China) even have double nationality!
2047 deadline
On July 1, 1997, Hong Kong returned to China under certain conditions: Hong Kong retained administrative and political autonomy; that is why we are talking about an Autonomous Region or "a country with two systems" (speaking of China). This autonomy, according to the official Declaration, will end in 2047. At that time, Hong Kong will be completely dependent on the Chinese administration!
High standard
"Did you know that 97% of Hong Kong's GDP is owned by about 100 people" says our interviewee, a Hong Kong resident. We are hardly surprised by his remark: since our arrival, the number of homeless people or pawnshops seen in the city center has increased dramatically… An important disparity and a poverty that is worsening, affecting nearly 20% of Hong Kong residents at the moment.
A rebellious youth
Since June 2019, the city has been plagued by numerous demonstrations – driven by a rebellious, often indebted youth. The major reason behind? Maintenance of freedoms, little by little restricted by Chinese political maneuvers…
City of the ninjas
What do Bruce Lee and Jackie Chan, famous action movie actors and martial arts masters, have in common? Well, it can be summed up in two words: Hong Kong! It's no coincidence that the museum retracing the life and career of Bruce Lee is located in Hong Kong!
Traveling alternatively in Hong Kong
The budget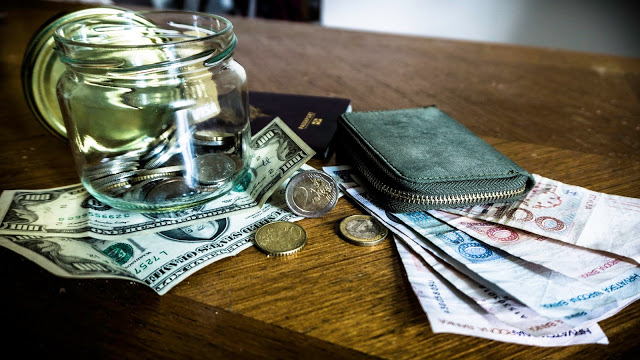 Our daily budget
€4.50 / person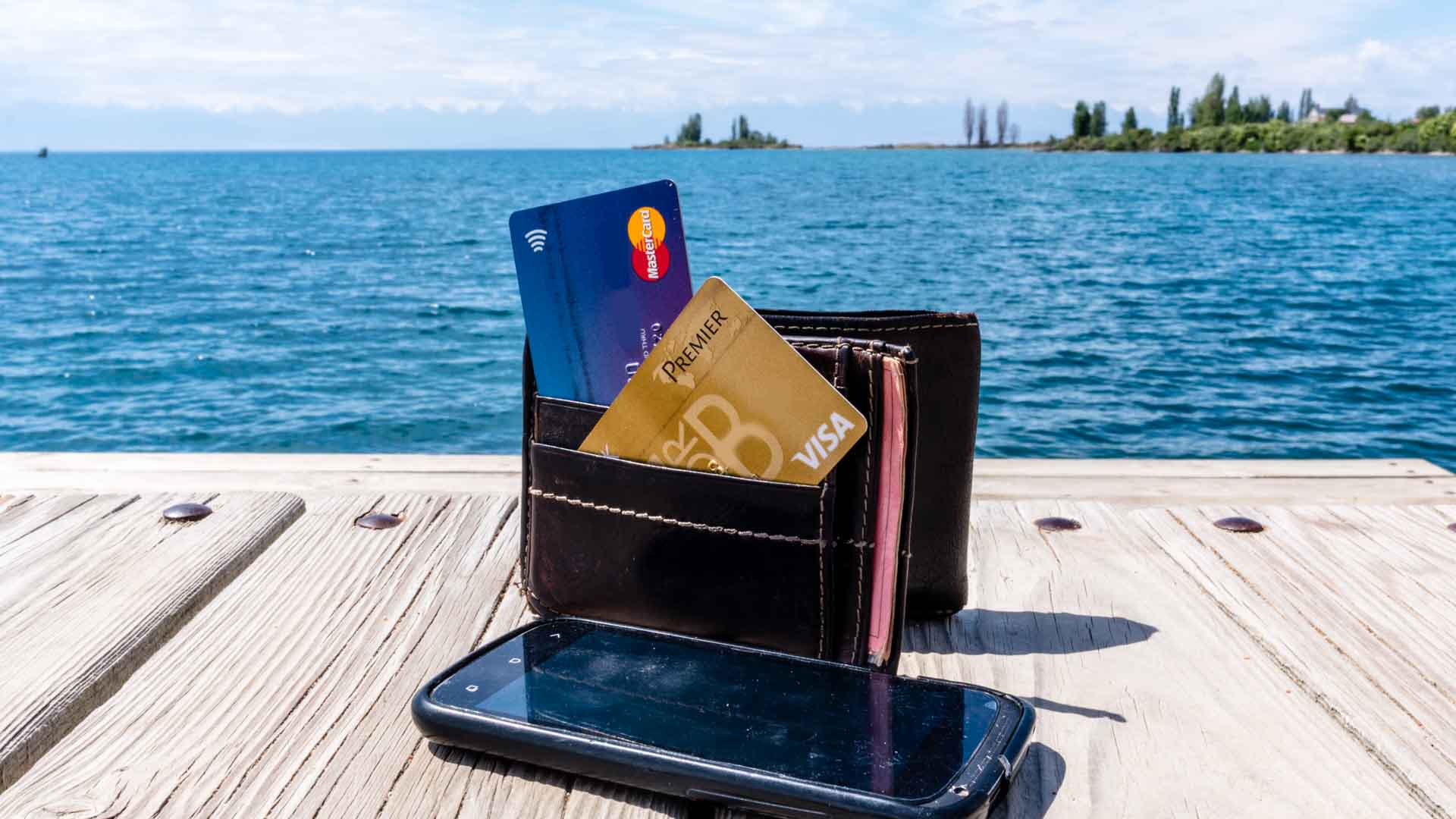 Bank with no extra fees (foreign card)
BANK OF CHINA, HSBC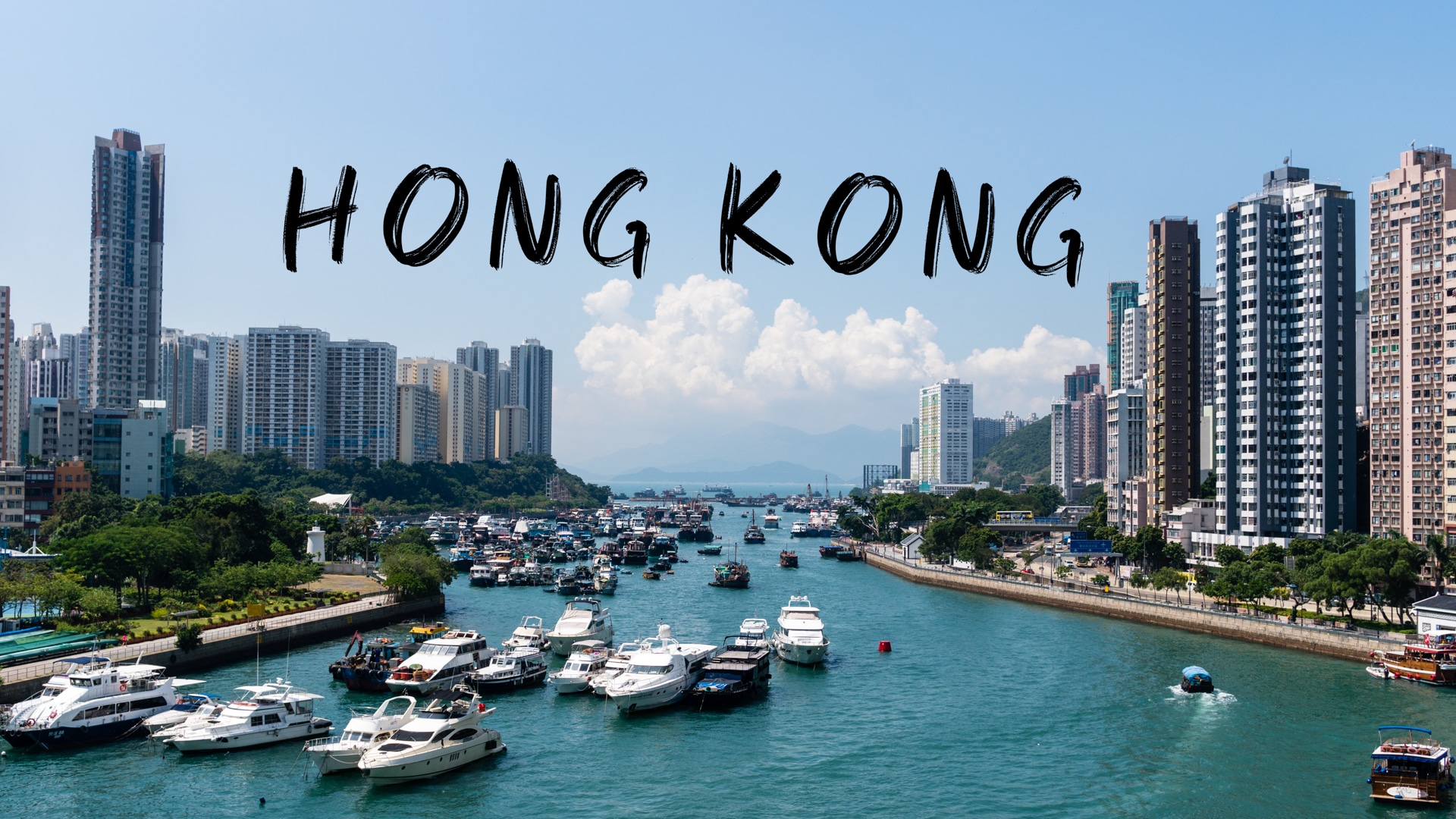 Currency
HK DOLLAR (€1 ~ 9 HK$)
As in Singapore, life in Hong Kong is not cheap: we have mostly bought our food at the local market, limiting our travel expenses to avoid paying for useless transportation… The bill was still quickly rising, though.
Luckily, we met some wonderful people who not only offered us hospitality but also invited us to real feasts, to taste "homemade" beers and covered us with many other small attentions – that we won't soon forget!…
20 -25 HK$ in a small restaurant
6 -12 KH$ (small quantity) for street-food
10 – 15 HK$ for 0.5L of beer (supermarket)
30 HK$ for 0.5L of beer in a bar (happy hour)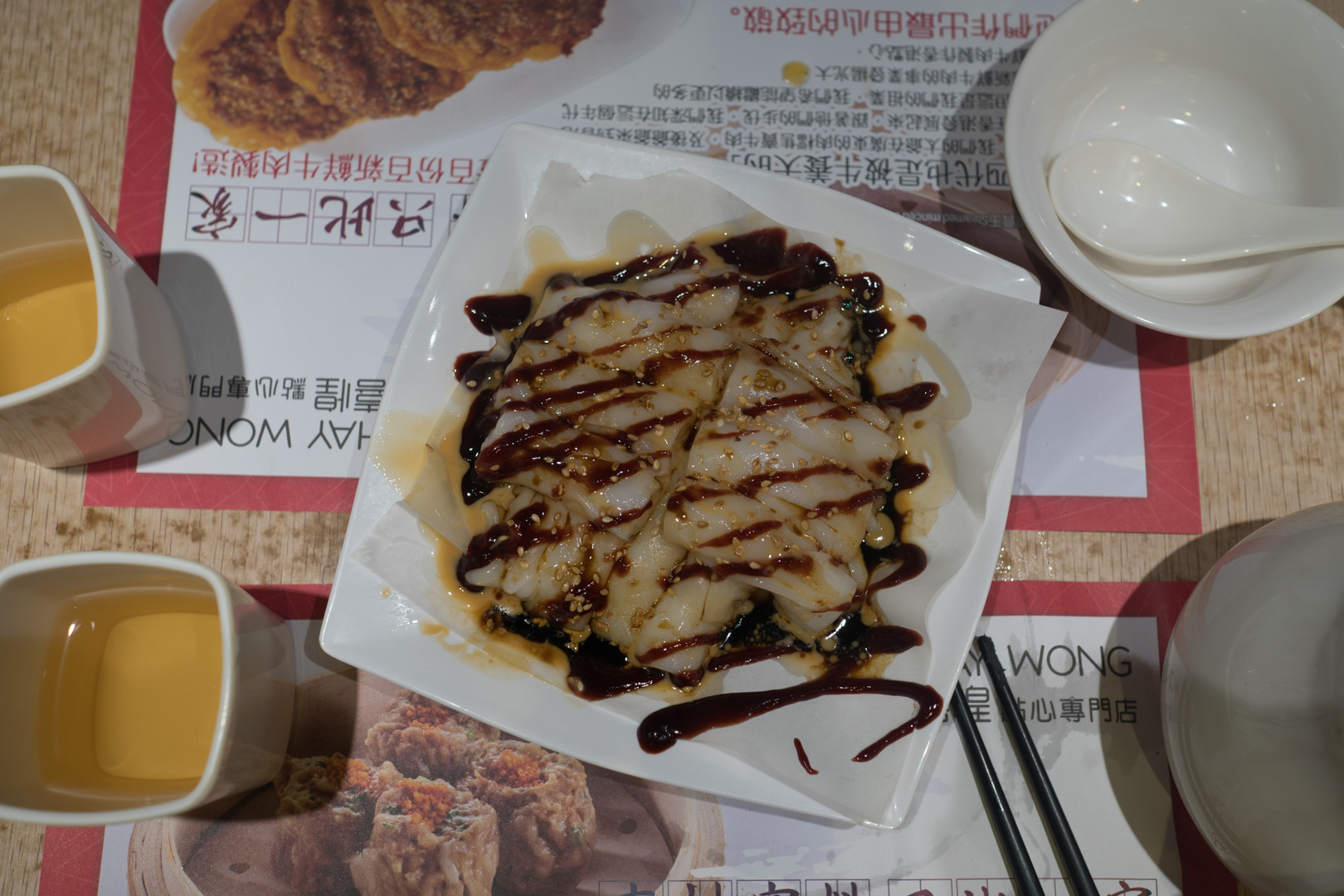 Hospitality
Even if hospitality networks have a lot of Hong Kong members, being hosted for free in Hong Kong can be (very) difficult, given the small size of available apartments. In our case, we were incredibly lucky to be hosted on boats (HouseBoat), in exchange for services rendered to the owners (painting, wood varnishing, general maintenance etc).
Wild camping
We personally did not try it, but it would be quite possible to pitch your tent on the beach of Shek-O or on the surrounding islands, such as Lamma or Cheung Chau. Hong Kong has a multitude of well-maintained public toilets, as well as free shower cubicles available to swimmers on every public beach. For more details, we invite you to have a look at the Hong Kong page on the Nomadwiki website: there is nothing more detailed!
Our tops (and flops)
We may have had a few top places in this city, but our biggest fallout was for all our friends and neighbors Hong Kong residents who welcomed us, spoiled us, kept us busy, taught us things during our long wait (6 months!) before leaving. We won't forget them anytime soon, just like some of our favorite places:
Cheung Chau Island
The small authentic village of Shek-o
The Tai Ping Shan district
Our flops
As in China, we were disappointed by the hyper-capitalist side and hyper-consumption in Hong Kong that were pushed to the extreme. Here, Lavoisier's philosophy of "nothing is created, everything is transformed" is easily replaced by "everything can be bought, everything can be thrown away"… In a metropolis of services oriented towards money, it's not surprising to see ecology relegated to the back burner!…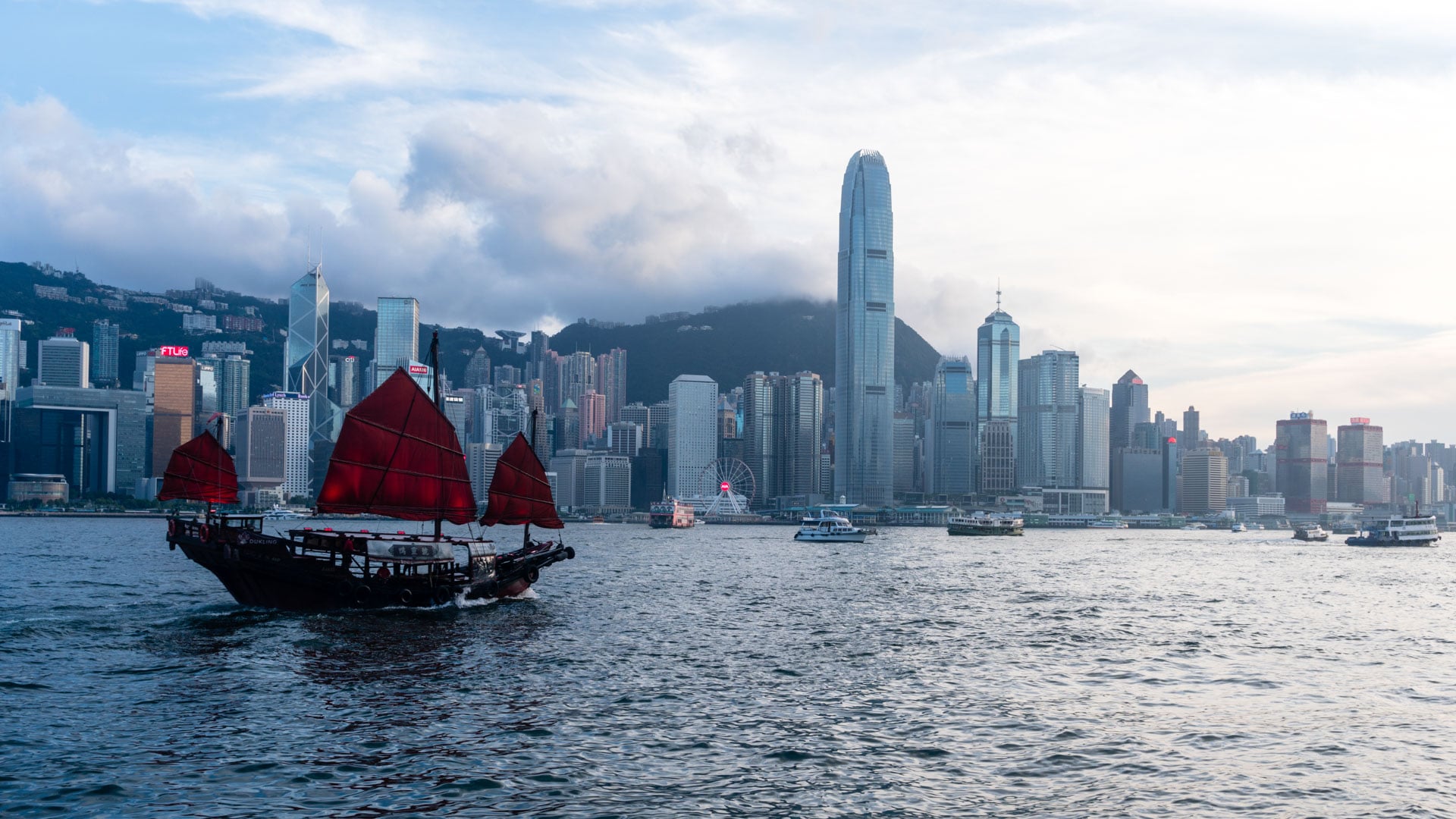 More about Hong Kong
* Post written according to our personal experience *