A recent study shows that global tourism is responsible for 8% of greenhouse gas emissions (4.5 Giga Tonnes of CO2 emitted in 2013 are directly attributable to tourism). A figure that would not be ready to decline, since tourism is growing by + 4% per year… According to these scientists, transport, shopping and food are the main factors contributing to this pollution. Fortunately, today there are plenty of simple solutions, easy alternatives to reduce our environmental impact while traveling – so we can still enjoy traveling without getting annoyed by doing more efforts or feeling guilty!
---
In this post, we will show you some alternative solutions that we know and apply daily. This list is not at all exhaustive: maybe you know other alternatives that we have not tried yet… If so, do not hesitate to share them in the comment section!
Transportation
It's a fact, our transports are the main source of pollution when traveling. Moreover, in our article "Why we will not take flight anymore: numbers, overviews and solutions", we show that a person will emit about 2 tons of CO2 for a round-trip Paris-New York by plane – the equivalent of several months of emission while living on the ground!… To continue traveling while limiting our impact, there is no miracle: we must reconsider our modes of travel!
Try to travel less far or travel longer to reduce your carbon footprint
Rethink your transportation habits

, especially for small and medium distances. Use a bike (yours or a rented one), walk, travel by carpooling, hitchhiking, bus, or take the train (Interrail)!

Prefer destinations accessible by land or sea

("stay grounded"). To give you an idea, during the

assessment of our first year of travel

, we calculated that we had issued 10 times less C02 traveling by hitchhiking than if we had traveled the same distance by flight!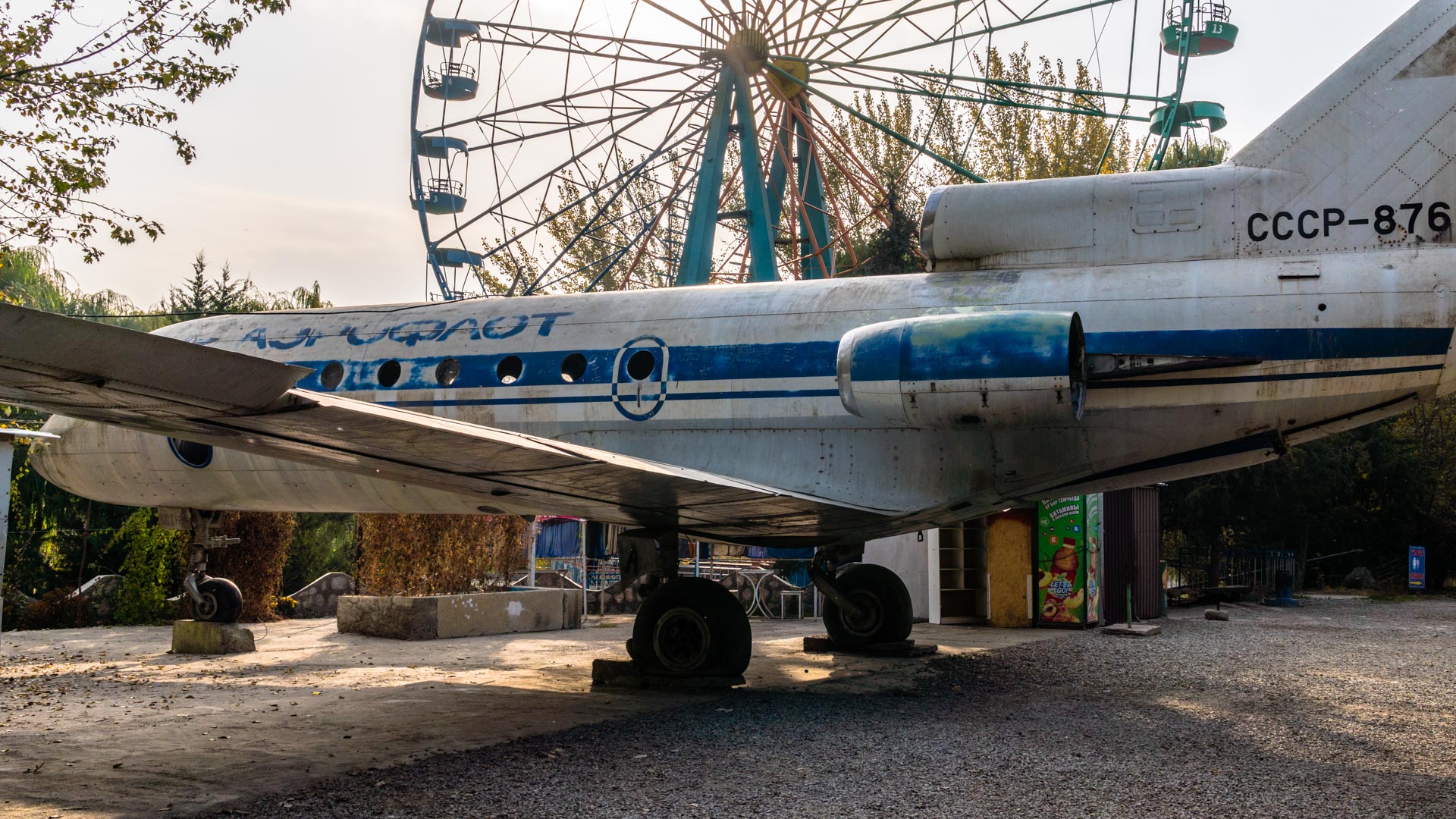 More about our reasons to stop flying:
data, discussions, solutions…
Food
Food is a central part of our daily lives. But whether you are a fan of "I cook everything by myself" or "I prefer to have meal at the local restaurant", eating food can be a huge ecological cost for our planet. There are several tips to consider while traveling, which can also be applied in our daily life to reduce your carbon footprint.
Reduce plastic
Go shopping with reusable bags, such as Totebag
Travel with your own cutlery (swiss army knife, camping cutlery, metal / wood sticks, stainless steel straw) to reduce the use of single use cutlery
Fill your bottle at a water refill station rather than paying new plastic bottle of water. You can use the amazing app "Refill my bottle" to help you find the nearest refill station!
Try to avoid supermarkets where products are (over) packaged, and often of poor quality! Instead, prefer street markets or small grocery stores run by locals.
Don't be afraid to say no to plastic straws before ordering a drink, or to refuse single-use cutlery and plastic bag after a purchase. Even if many people in the world will not understand you, they will let you do as you wish: customer always has the last word!
Reduce waste
Cook at home (or use your host / hostel kitchen) in order to manage your own food: in addition to being often economic, sharing a home-made meal with other people is always a great moment of conviviality and cultural exchange!
No compromise with food waste: consume everything you buy! The losses of a restaurant or supermarket are not visible, but yet every year in the world, it is more than 1,3 billions of tonnes of food wasted! If you really are not hungry, ask to take away the food remained (doggy bag).
In developed countries, try "dumpster diving" by recovering unsold stock from bakeries at closing time, damaged vegetables and fruits after markets, or "out of date" products still consumable from supermarkets.
Adopt a more healthy diet
Reduce imports by buying local and seasonal fruits and vegetables. In addition to making an ecological move, you also make a move to a more healthier life: imported foods are often sprinkled with chemicals to keep the products in good conditions (time to reach their destination) like a beautiful appearance…
Eat less meat! Intensive agriculture, especially intensive farming, is one of the main causes of pollution and climate change. Of course, ecological impact varies according to the way of production, but will always be superior compared to a meatless diet – with, to reassure you, as much as proteins intakes. As for animal conditions, there is no perfect solution: to think that an animal is better treated in a small farm in the depths of Asia is a huge mistake!
It can be difficult sometimes to find vegetarian food in some small restaurants, but never impossible. Even when no alternative is available on the menu, we always ask (with the help of a translation application) if it's possible for the chief to cook us a typical dish, with only vegetables and eggs, mushrooms instead of meat… However, we are never strict about it and always eat what is served – we are aware that the broth, sauce or other ingredient is not always replaced…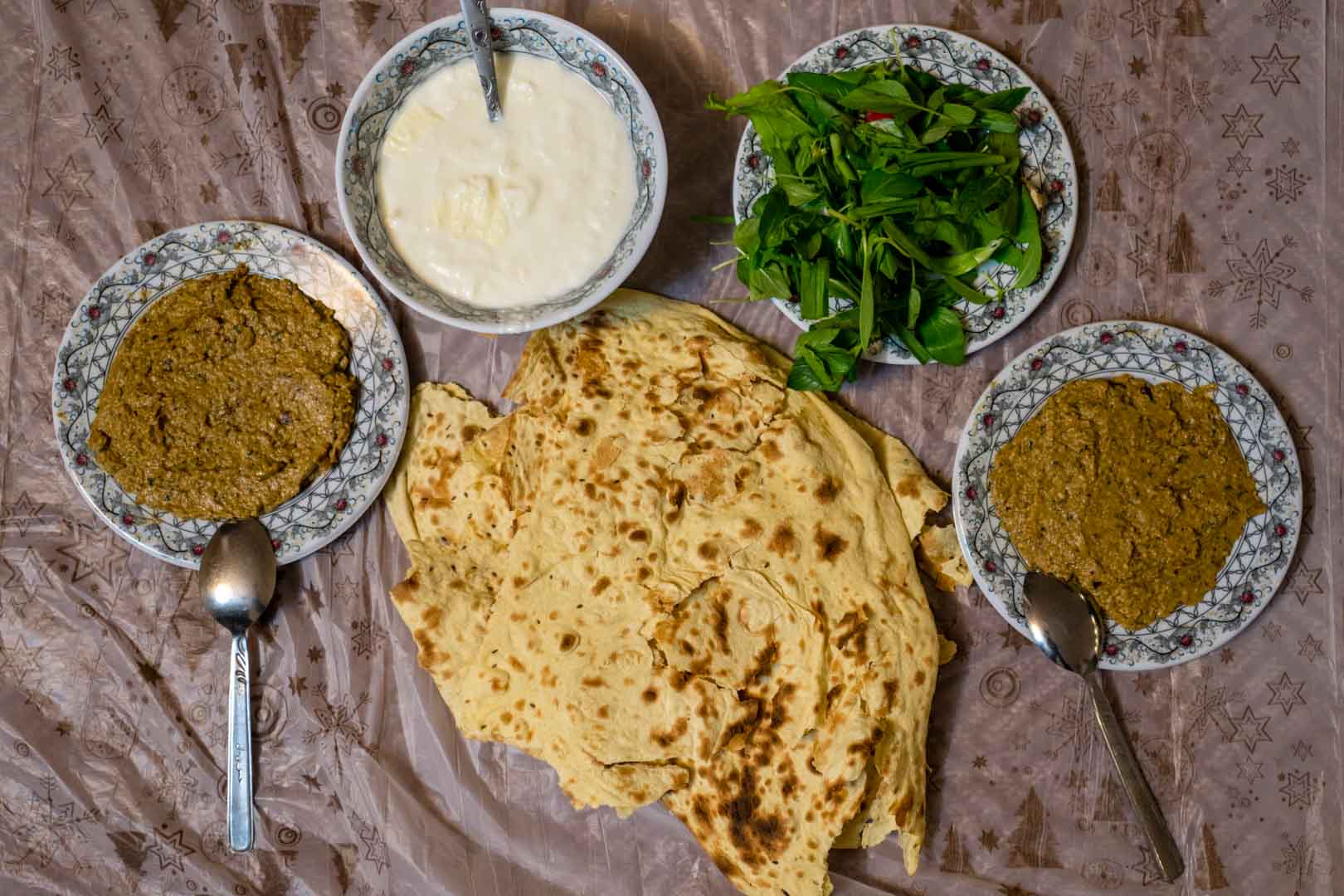 Souvenirs
Reason your purchases: before rushing to buy something for your loved ones, think first of the use they will have. Prefer useful consumables such as tea, spices, cloth (to make a custom size garment) rather than a "made in china" object that has traveled around the world in a container and will eventually take the dust in the attic…
If you fall for an object, buy local and handmade crafts instead. A win-win situation: not only you boycott a supply chain that generates greenhouse gases, but you also make the locals live and value their skills! Do not hesitate to ask impartial locals if the store or the object you want is actually from local handycrafts.
Always refuse the excess of packaging
The only memories we have are all the wonderful moments spent with our hosts, friends, and the few pictures of our trip. These ones are more precious memories than the rest!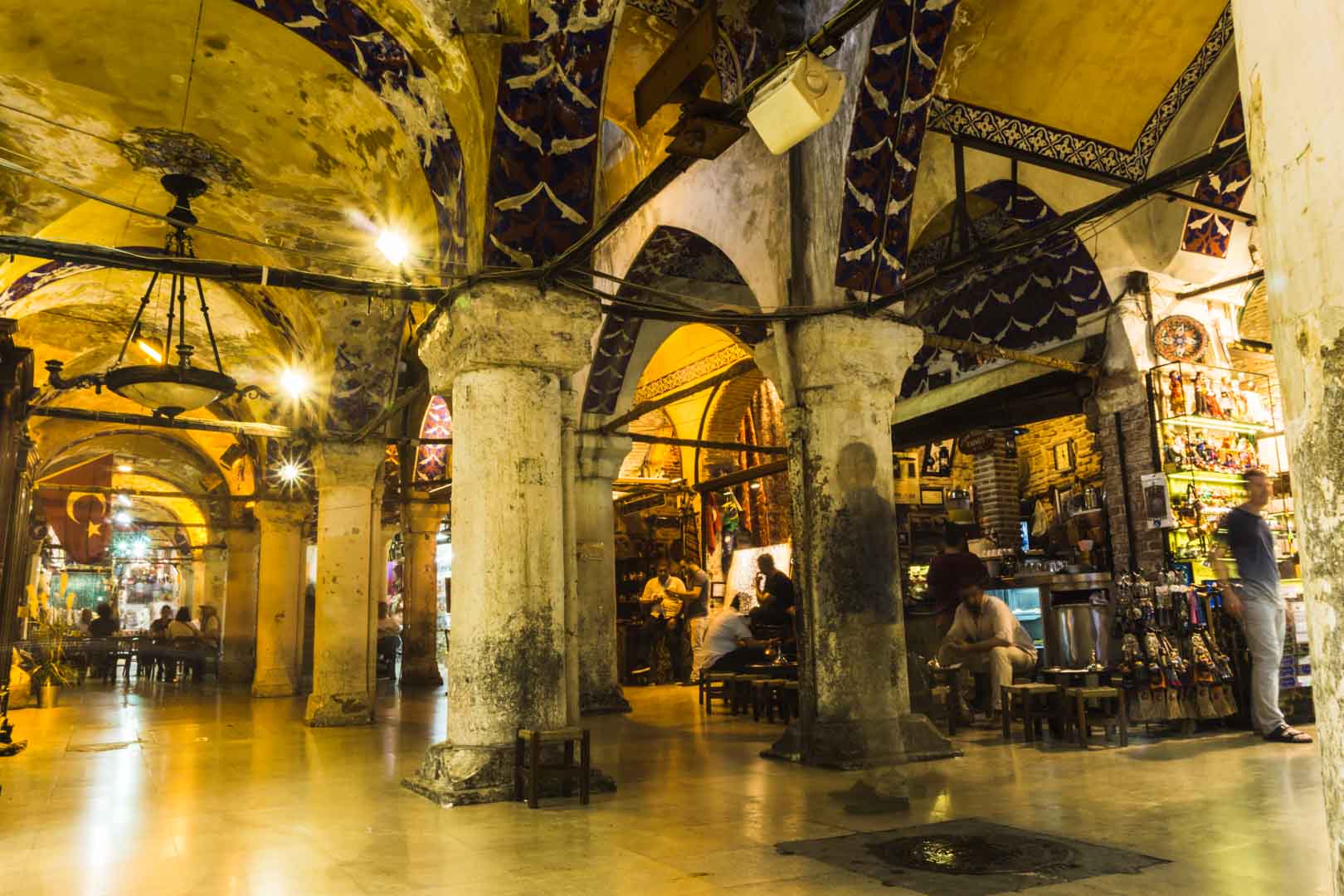 Accommodation
Alternative accommodation solutions
If you like adventure and living outdoors, and you can also manage to live with a little comfort, camping is the most ecological solution (under giving circumstances you respect the environment and leave the location clean after you). If you are afraid of cluttering up with heavy equipment, you can search about light tents or tarps – to be combined with a stove without a gas bottle or a light sleeping bag.
Try couch-surfing! In addition to live in immersion with locals, this great alternative to hotels also reduces your carbon footprint (by sharing resources, and no excessive cleaning between two customers)
Small gestures
Turn off the lights as soon as you leave the room, do not let your devices charge all night or day: in addition to damage the batteries in your devices and creating an unnecessary fire hazard, it consumes more power!
Try to reduce your use of heating and air conditioning: better wear 2 or 3 sweaters than overheat, and turn off the air-cond when you leave the room!
Use your own towel or, if you use one in your hotel, use the same for the duration of your stay: allow your host or hotel to save water and energy on washing towels!
Don't waste the consumables at the hotel: turn it to a habit to take the remaining soap with you, otherwise it will be thrown away.
Reason your use of shower: shower rather than bath, shower less, less frequent shower… We don't tell you that to give you an excuse to stink, but to reduce the cost of water and energy of course!…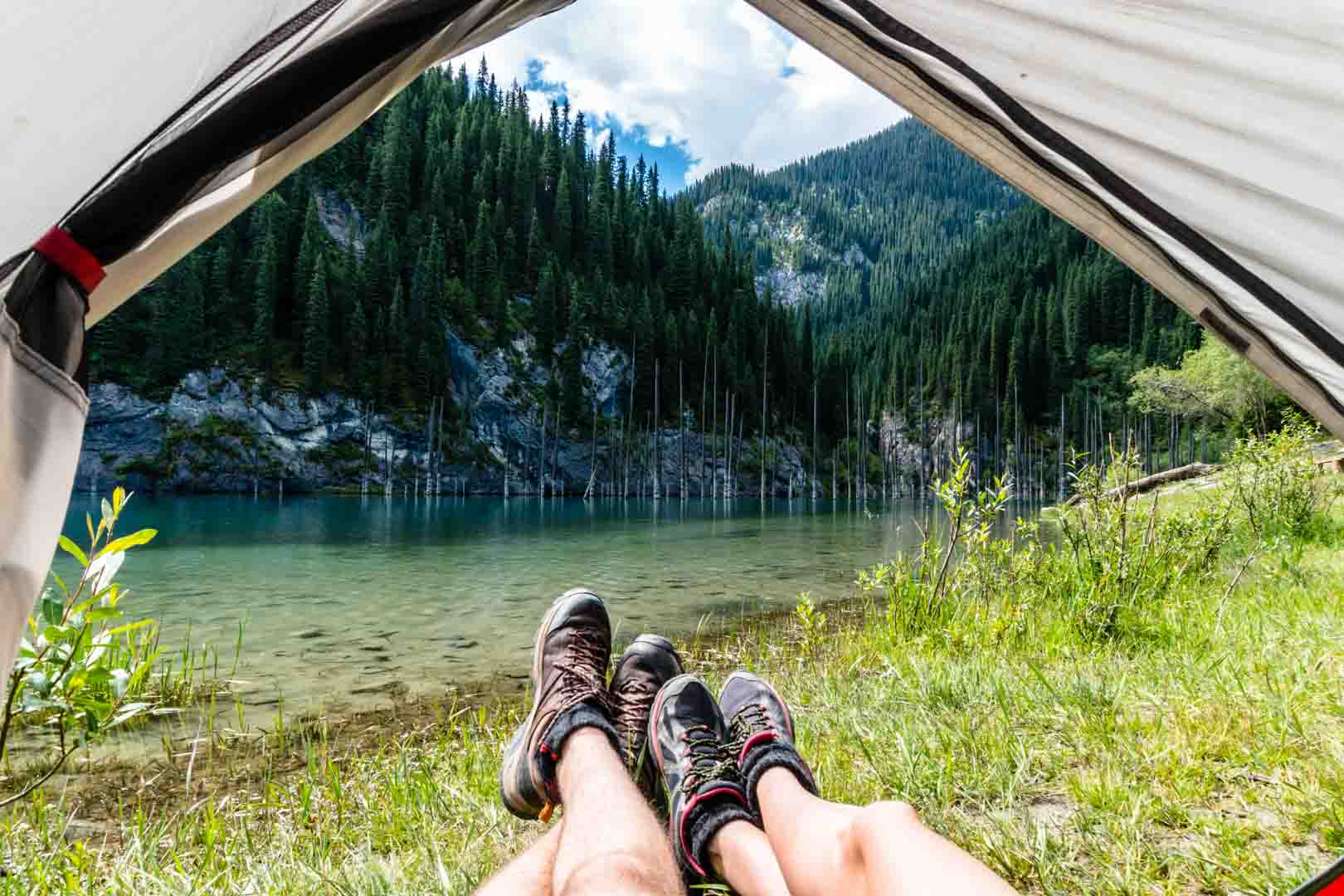 More about alternative housing while travelling
Equipment
You probably have not thought about it, but your equipment also comes in the calculation of the ecological cost. Before rushing to shop new things to fill your bag, find out about different alternatives.
Electronics
Buy your equipment second hand (phones, cameras, laptop) to limit new production and obsolescence: the less you buy, the less you produce, and the less you pollute!
Take a look in greener alternatives, like the smartphone brand "fair phone" which offers a much more ethical device, but above all easily repairable and removable!
Clothing
Take a sewing kit with you to repair as much as you can your holey clothes instead of throwing them on the first hitch
Favour barters, lent equipment, recycling (for example, "lost & found" clothes kept in hostels), local crafts or second-hand purchase
Cosmetics
Another big black point is about our cosmetics (and we speak in terms of ecology, not blackheads!). An average toilet bag is filled with ingredients dark-list, non-biodegradable products, over-packaged cosmetics and often dangerous to our health. Forget about harmful products: focus on more eco-friendly ones!
Soap bars and solid shampoo with vegetable oil (to replace shower gels and shampoos sold in plastic bottles)
Wooden toothbrush with interchangeable head
Bamboo Ear Cleaner (to replace single-use cotton buds)
Washable remover disc (reusable cotton or bamboo disc, machine washable, to replace disposable cotton discs or wipes soaked in makeup remover)
Alum stone (to replace deodorant spray)
Eco-friendly sunscreens (to replace conventional sunscreens that disperse at sea, damaging coral reefs)
Razor with interchangeable head (to replace disposable plastic razors)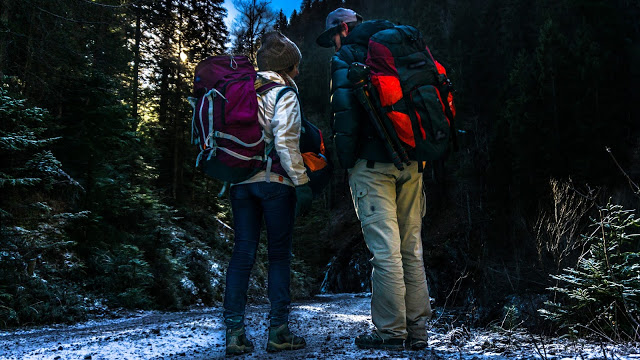 More about the stuff we put in our bags
While traveling
Use an alternative search engine for your research, such as Lilo or Ecosia, which funds social and environmental projects (and we encourage you to do it not just for the travel!)
Avoid taking paper flyers, usually printed with a plastic coating or a gloss varnish, and that will end up being thrown (and not necessarily recycled) as soon as you no longer use it. Instead, you can take a picture of informations that interests you, or notes them in a notebook
If possible, collect the litter found on the ground during your walks and throw it in the proper bins. If you wish, you can also participate in local clean-up activities, such as "Beach Clean-up Day".
Clean your e-mail box regularly: delete booking confirmations after the stay, advertisements, spam… You can also disable, through the application concerned, automatic email confirmations settings
Find out about a place before visiting it: the raise of overtourism in popular areas can have very negative effects on the environment and the local populations!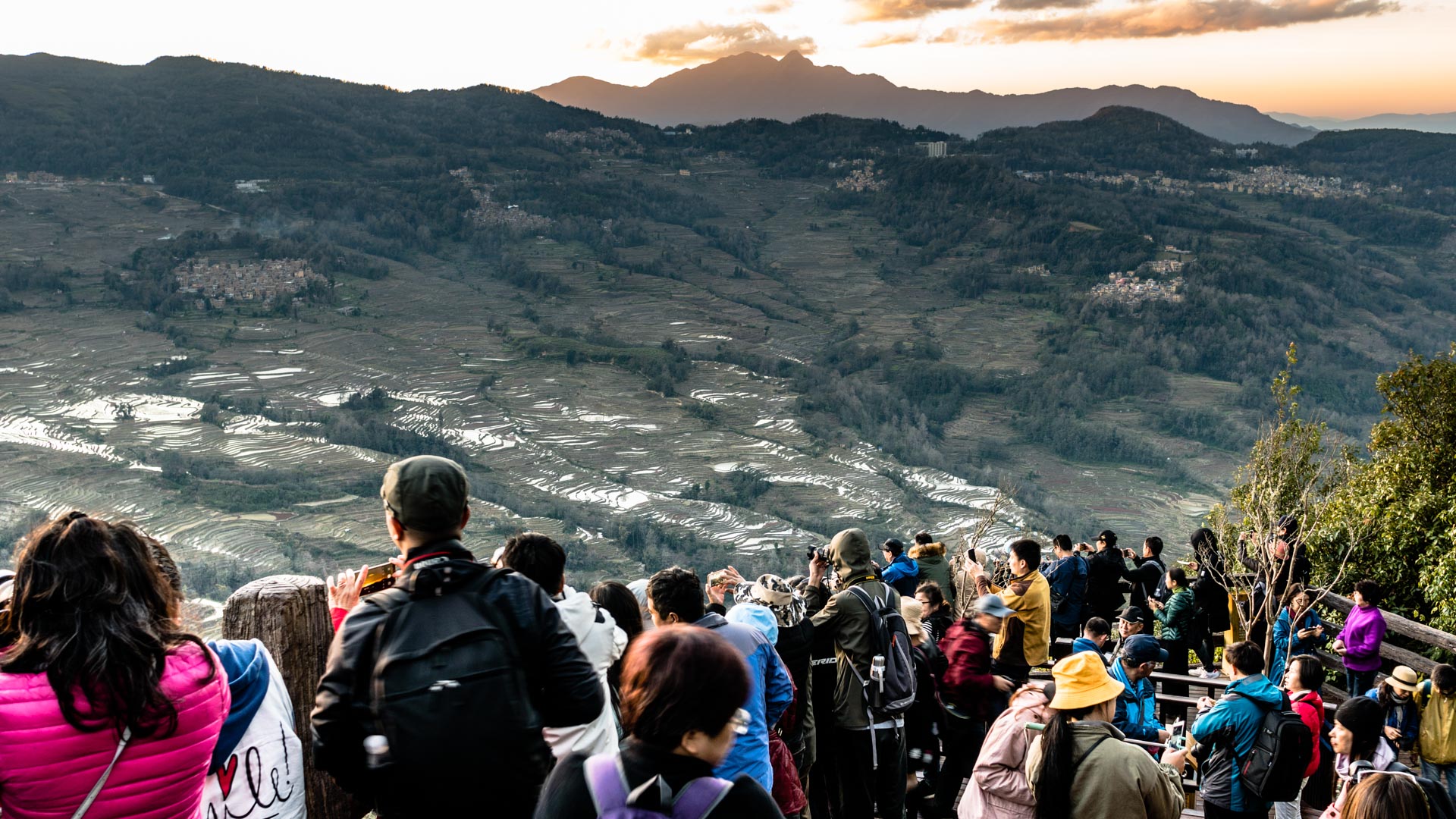 More about overtourism and overfrequented places
Useful links:
* Post written according to our personal experience *