Two months is the (very small) amount of time we had to cross the 3rd largest country in the world: China. From the desert highlands of Xinjiang to the mountains of Yunnan, through the tropical forests of Hunan, we were totally amazed by the beauty of the landscapes, the Chinese gastronomy and the exceptional cultural heritage of this country. Are you interested to visit Western and Central China? We'll take you there through this guide!
---
Visa and border crossing
1 month initially; extension done in Xi'an for 1 more month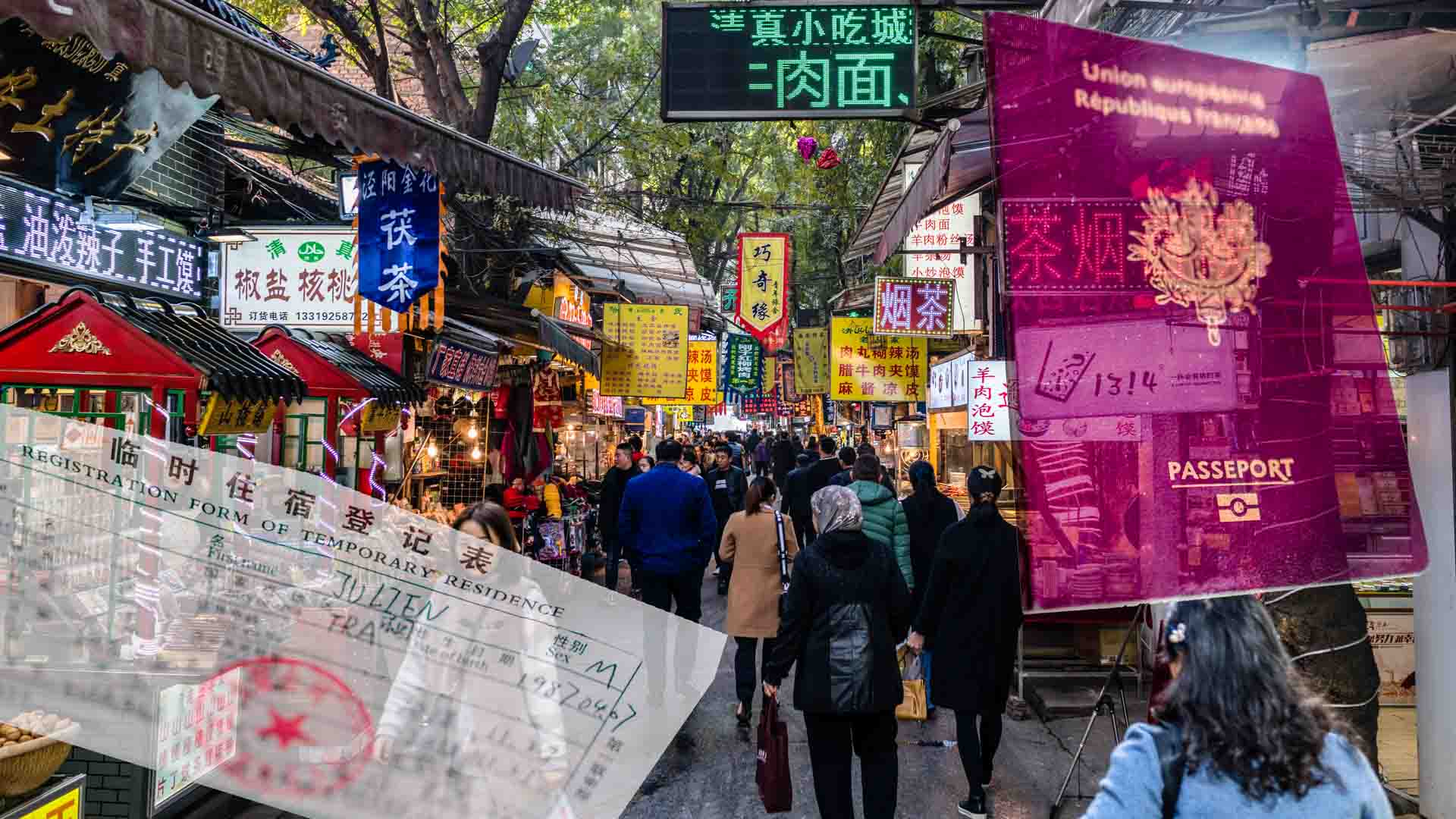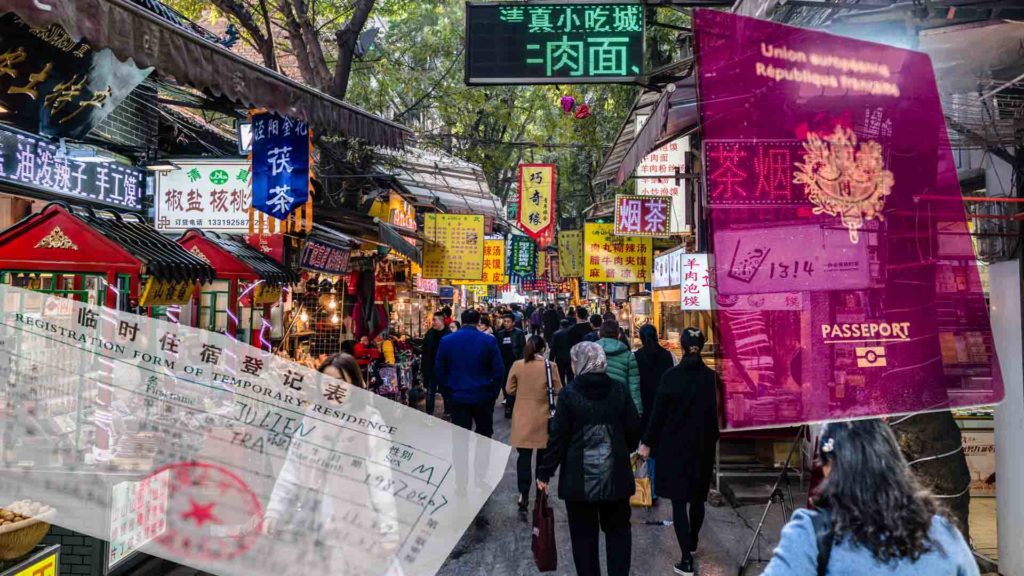 What to see in Western and Central China?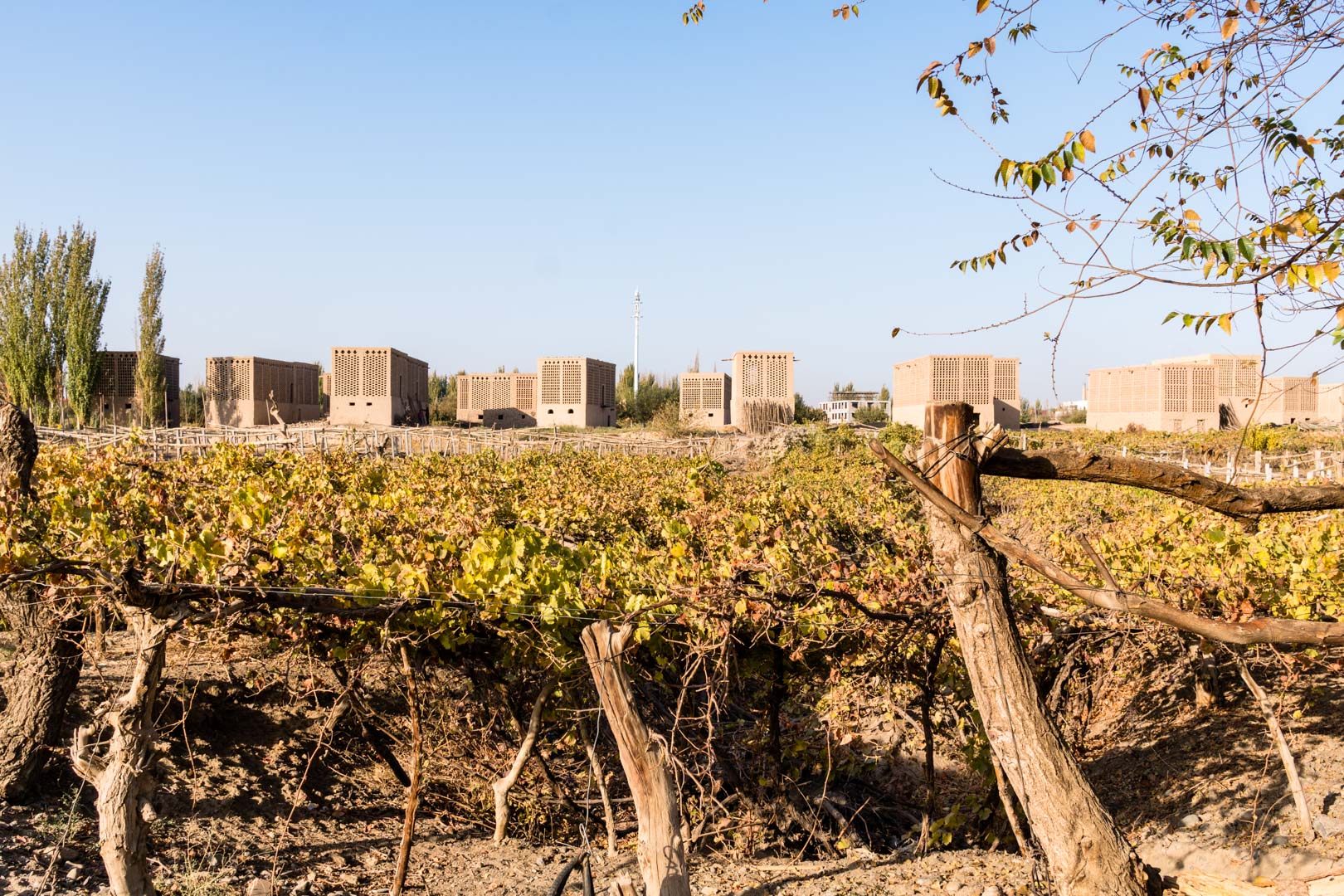 Kashgar
We thought we would find the authentic atmosphere, the particular scent of the great historical cities of the Silk Road… And we were very disappointed! The old city, hidden behind signs and construction machinery, is now limited to tourism… The only consolation prize for visitors is they are allowed to wander through the cobbled streets of the new city center, admire the historic 15th century mosque and visit the cattle market which is held every Sunday.
A small consolation in our eyes, especially when we have the feeling that the city has been transformed into an open-air amusement park, well guarded by numerous police roadblocks, roughly decorated like a tale of a Thousand and One Nights, with its streets signposted in the form of a playful maze and its old stalls transformed into souvenir stores… A visit that is nevertheless worthwhile, especially in light of the events taking place in Xinjiang.
Turfan
Don't leave Xinjiang without visiting Turfan! This oasis town, lost in the middle of vineyards, has many historical places and stories to tell:
The city museum, totally free of charge, in which you can learn more about the history of Turfan and its surroundings, from the secondary era (or dinosaurs era) to the present day.
Old Uyghur districts and vineyards, a live testimonial to the richness of Turfan
Ruins of Jiaohe and Gaochang (not done), ancient citadels of the first millennium AD which can still be visited
The Thousand Buddhas caves of Bezeklik (not done, under repairs in late 2018), a group of caves dug between the 5th and 10th centuries AD and richly decorated with ancient frescoes
The Emin minaret, which is not unnoticed with its 44m high!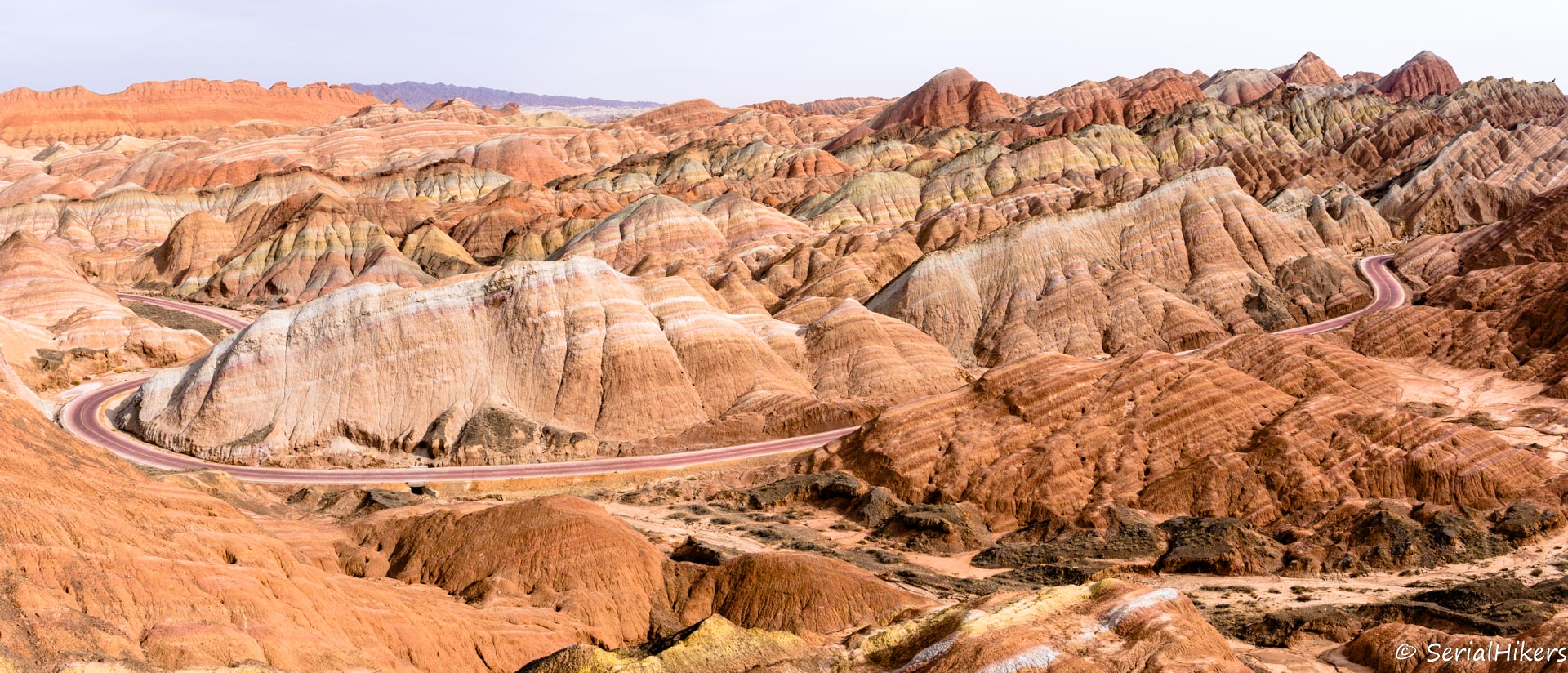 The Great Wall of China (Western part)
Misinformed, we rushed to the Jiayuguan Fort, thinking we were walking on the most western part of the Great Wall of China… Wrong! The fort, completely restored with modern materials, has absolutely nothing authentic anymore – unlike the high entrance fee (90 yuan/person in low season) which was real! In fact, one should have gone to the section called "Overhanging Great Wall", located 6 kilometers from the fort: a more authentic part of the Wall, which can be visited at a more affordable price!
Zhangye
Arrived in Zhangye with the aim of visiting, the next day, the Danxia rainbow mountains, we actually discovered a nice city with a nice pagoda erected near the central square and the great Dafo temple where we can admire a huge statue of a reclining Buddha. A visit highly recommended, ideal for small budgets (price of the entrance ticket to the temple: 40 yuan/person).
Danxia rainbow mountains
We knew that one could find rainbow mountains in Peru (Vinicunca)… But surprise! You can also find them in China! If you want to admire them, go to the Danxia geological park located about 30 kilometers from Zhangye. And if we promise you that you won't be disappointed by the view (no, we didn't use Photoshop for the photo!), we can't guarantee you a very pleasant visit: imposed bus shuttles, impossibility to wander freely, speakers spitting out epic music at each lookout… In short, a natural site transformed by, and for the Chinese!
Maiji grottoes
There are 4 caves in China, dug in the mountainside and containing remarkable Buddhas sculptures. Mount Maiji caves are one of them! Preferring them to the Mogao caves, also located in Gansu, we cannot but recommend them: some sculptures, gigantic, are engraved at several tens of meters of the ground directly in the abrupt wall of the Maiji Mount and it is necessary, to admire them (as well as admire the multitude of small caves), to borrow staircases and footbridges suspended above the vacuum! The view of the valley from the footbridges is also breathtaking!
Labrang monastery (not done)
Located on the Gansu borders, at the limit of the Tibetan highlands of the Qinghai province, Labrang monastery is one of the great Buddhist monasteries which still welcomes monks, mostly Tibetans. If you have the occasion to pass by, do not hesitate to stop in Xiahe, the city sheltering this impressive monastery!
Xi'an
Xi'an is not only a stopover town to visit the Great Army; it is also the starting point of the Silk Road! So it's not surprising to find in this city several mosques, an old Muslim district (always crowded!) and the best culinary specialties of the country – specialties from the Cantonese, Sichuanese and Turkic cultures.
The Great Army
Is it really useful to introduce you to this famous Army (which you have certainly already recognized)? It was, for us, out of the question to miss this prodigious heritage of the Chinese history. A fascinating, striking encounter with unique (and life-size!) terracotta soldiers that we had so often admired in pictures in our history books…
The Mount Hua hike (not done)
Is it because the Mount Hua hike is nicknamed "the death hike" that we freaked out? Maybe… But the main reason is quite different: a miserable weather and rather low temperatures in Shaanxi around November 2018 were not the best to start this hike with serenity. However, if you like mountains and pure sensations, Mount Hua hike (via the wooden footbridge) is made for you!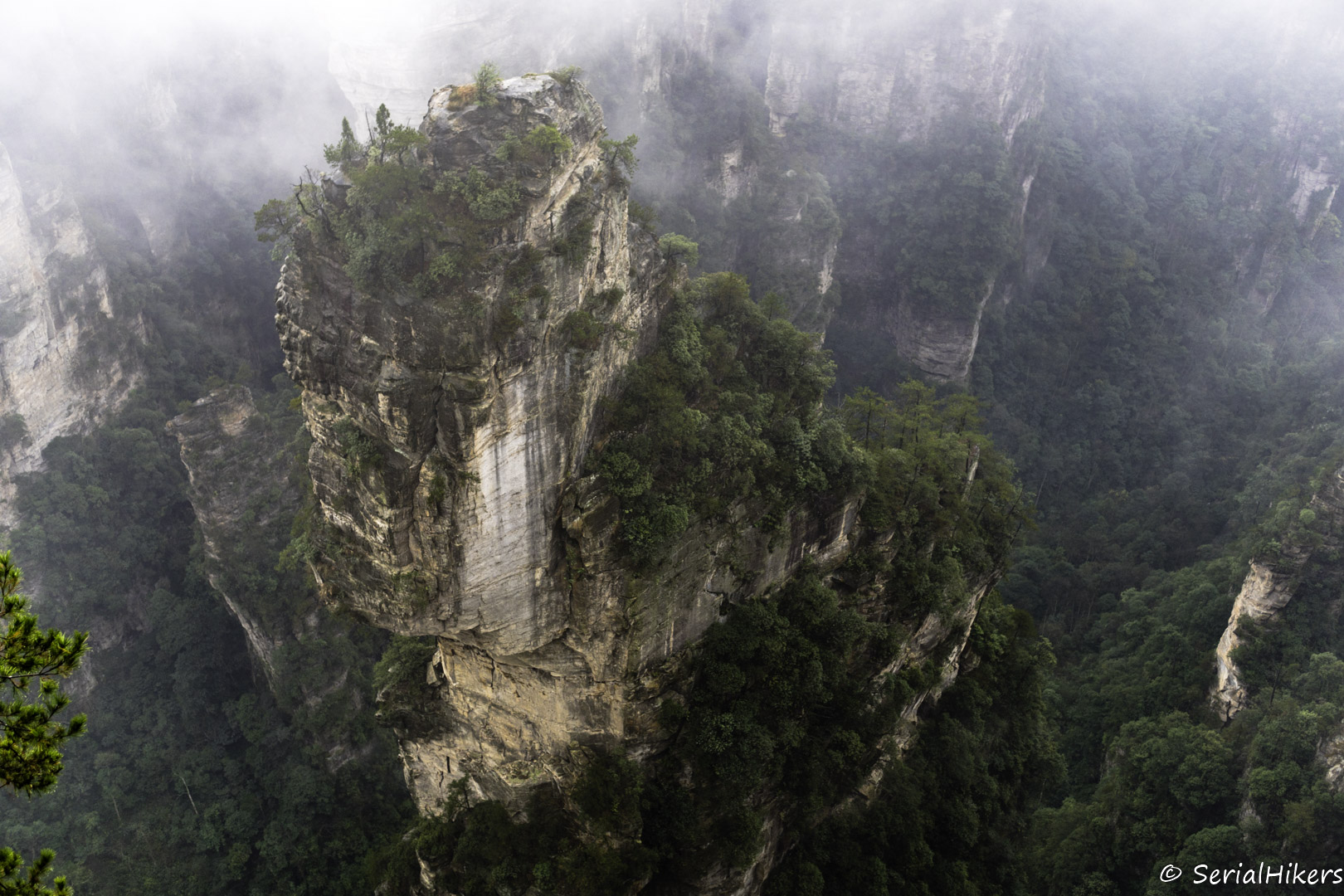 The 'Avatar' park
We often say that a picture is worth a 1000 words… So rather than bothering you with uninteresting details about Zhangjiajie Park (or Avatar Park), we prefer to let you dream on these impressive pillars, drowned in the mist spreading in the park most of the year!…
Traditional villages (not done)
With a limited visa time, we had to make choices: we have preferred to spend time in the Avatar Park, rather than rushing around Hunan, hunting for some (more or less) traditional villages. If this may be useful, here is the list of traditional villages that had caught our attention:
The very popular village of Fenghuang (also called the Phoenix city) which, according to our host from Zhangjiajie, has lost its charm with the arrival of mass tourism;
Furong, a small town that we discovered and quickly visited during our hitchhiking day between Zhangjiajie and Chongqing;
The small villages lost between Zhangjiajie and the Yuan River, passing by the village of Qijiaping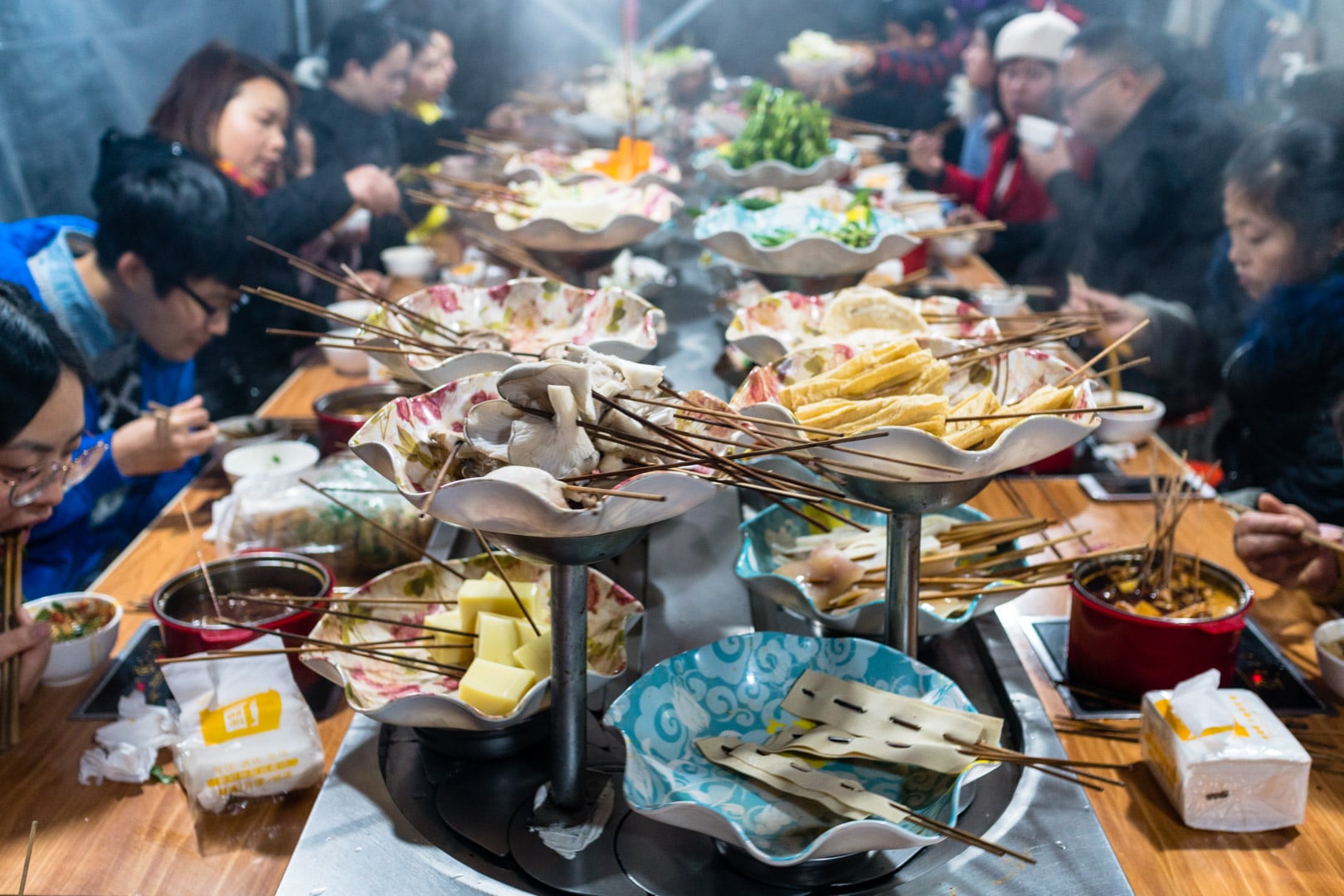 The Giant Buddha of Leshan
71m high, 1200 years of existence: with such figures, the Giant Buddha of Leshan, registered on the UNESCO heritage list, forces admiration! But the years passed, and grandpa Buddha needed a big facelift to remove all traces of erosion and pollution: now hidden by scaffolding, we gave up visiting it… Until restoration work will come to an end!
Mount Emei (not done)
Mount Emei is one of the 4 sacred Buddhist mountains of China: on the ascent to the summit, there are temples and a particular fauna (Tibetan macaques). The view from the summit is, as we were told, one of the most beautiful in Sichuan!
Jiuzhaigou valley (not done)
Visiting the Jiuzhaigou valley in winter was of no interest to us, because the beauty of Jiuzhaigou is its waterfalls and emerald-turquoise water lakes, its deciduous trees forests tinged with orange in the fall… An exceptional colors palette that has earned this nature reserve its nickname of "Chinese Yellowstone"!
Litang and the Tibetan villages of Sichuan
Impossible to visit Tibet region, due to the many imposed formalities? Never mind! We will dip ourselves into the Tibetan culture in a different way, visiting Litang and remote Tibetan villages of Sichuan. A visit that will go even beyond our expectations…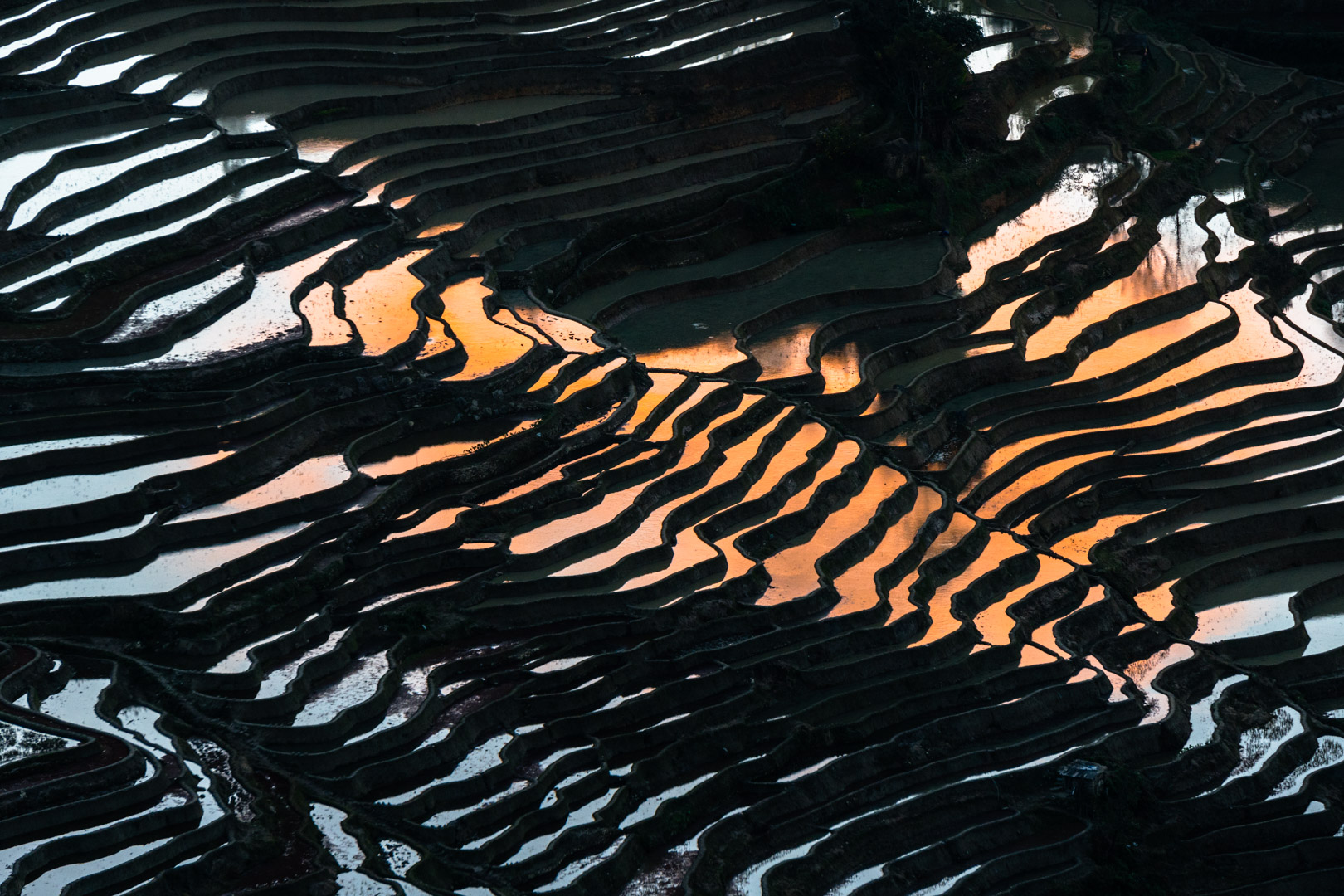 Shangri-La and the Tibetan villages of Yunnan
And if we continue our way into the Tibetan culture by visiting the Songzanlin Monastery – nicknamed the small Potala palace? Great idea! Let's go for a visit of Shangri-La!
Historical Chinese villages of Yunnan
It is a fact, Yunnan has many historical Chinese towns and villages. And we must say that we were more than delighted to visit some of them:
The old city center of Lijiang, although very touristy;
The peaceful and charming town of Baisha, located not far from Lijiang;
The old village of Xizhou, on the way to Dali and its batik (wax-dyed fabrics) factories;
The old city center of Dali, also very touristic;
The surroundings of Jianshui, the traditional house of the Zhu family and the old stone bridges of Xianghui and Shuanlong
Yuanyang's rice fields
It would have been a pity to leave China without having visited some rice fields! That's why we had in mind to visit the Yuanyang rice fields, located not far from the Vietnamese border. Hitchhiking in Yunnan made us meet a family who, after knowing that we wanted to go to the Yuanyang rice fields, decided to drive us there – and to put us in touch with Skylar, a local guide, who kindly offered us hospitality and a discount on our tickets! Our two days in the national park, guided by Skylar, were filled with admiration for all the beauty of these water terraces and lessons about Hani, an ethnic minority that lives only by rice!
Our Chinese hit
Did you know?…
One big country, one time zone
While it's daylight in the west from 9 AM, when the east wakes up at 6 AM, all the watches in the country agree on Beijing time!
Gym tonic
How do you stay in shape after 50? Chinese have found the solution: large gatherings in the public square, in the evening and/or morning, for a collective gym/dance session! And if group training is not your cup of tea (Chinese tea, of course!), you can always use public training equipment.
A glass of hot water, please
"What will you drink?" "Water will be fine". So far, so good. Except that instead of a glass of cold, pure, tap water, I always ended up with a plastic glass of steaming water… "Water should be drank at body temperature, according to the precepts of Chinese medicine". If it is good for my body, then…
China first
"Line up!" Before starting a new week at school, Chinese schoolchildren are asked to line up in the middle of the schoolyard, sing patriotic songs and watch their flag raising. Patriotism is well rooted!
A very different notion of cleanliness
And when we say "different", we really mean it: spitting on the floor, washing hands without soap, garbage and food leftovers thrown on the restaurants floor, baby held over a public garbage to collect his/her pee or poo, shower head installed over a squatting toilet… A real hygiene culture shock! Fortunately, public space is regularly cleaned by funny garbage trucks… that make music, like ice cream vendors!
Confucius rules
In China, there are two types of rules: the law, and Confucius rules (Confucius is a Chinese philosopher of the 6th century BC). Even today, Confucius rules prevail over all: children must absolutely obey their parents and to the Golden Rule ("don't do to others what you wouldn't like them to do to you").
Plastic it's fantastic
Let's be clear: China is not the only country to over-use plastic. But it is one of the few developed countries where a high level of plastic consumption has been observed: overwrapping (individually wrapped apples!), milk in small individual pouches, boiled egg sold under vacuum, take-away drink placed in a bottomless plastic bag? Music garbage trucks will not be soon jobless!
Contactless payments
Want to buy stuff? WeChat or Alipay! It's really convenient: just scan the QR code of your bus driver, greengrocer or landlord, and transfer your money to them in a second. Of course, this doesn't work if you are in debts!
Business and friendship around the table
If you want to do business in China (or make friends), you'd better take out your wallet and invite everyone to the restaurant! The Chinese take their food culture very seriously and it is around the table that all kinds of relationships are formed. In fact, food is always shared among the guests, rather than served individually on plates… A real feast with a real sharing spirit!
Traveling alternatively in China
Do you know how Chinese nickname backpackers? "Donkey friends", because only donkeys carry heavy loads on their backs!
The budget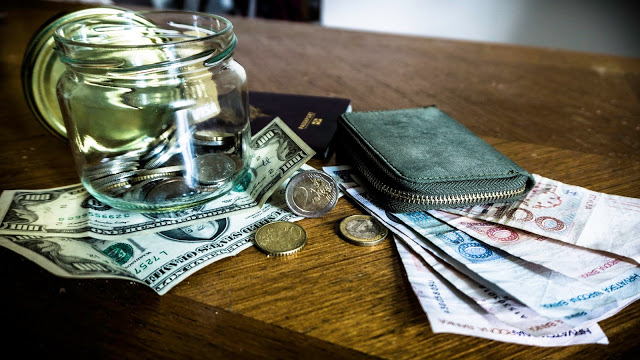 Our daily budget
€3.80 / person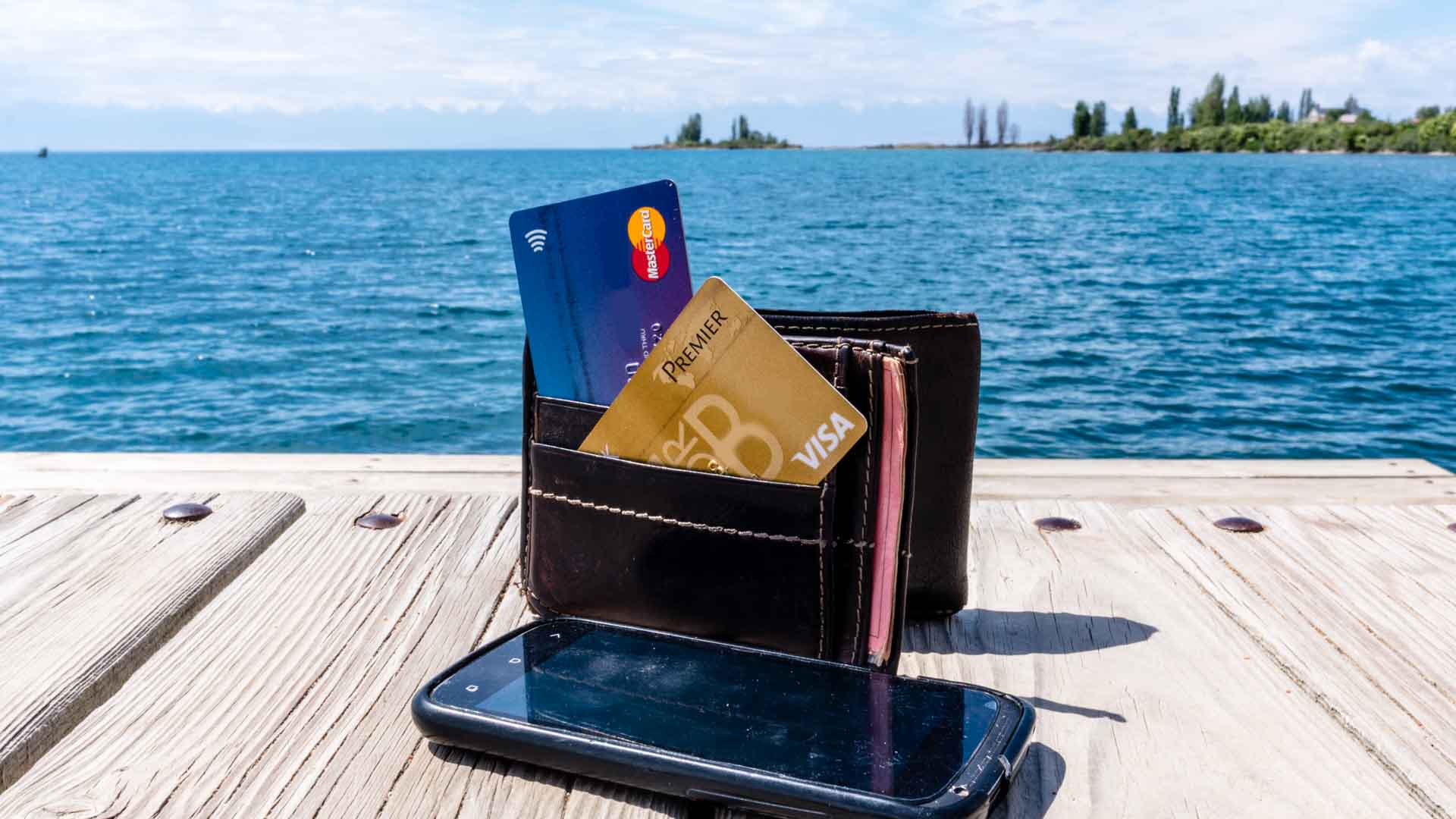 Bank with no extra fees (foreign card)
BANK OF CHINA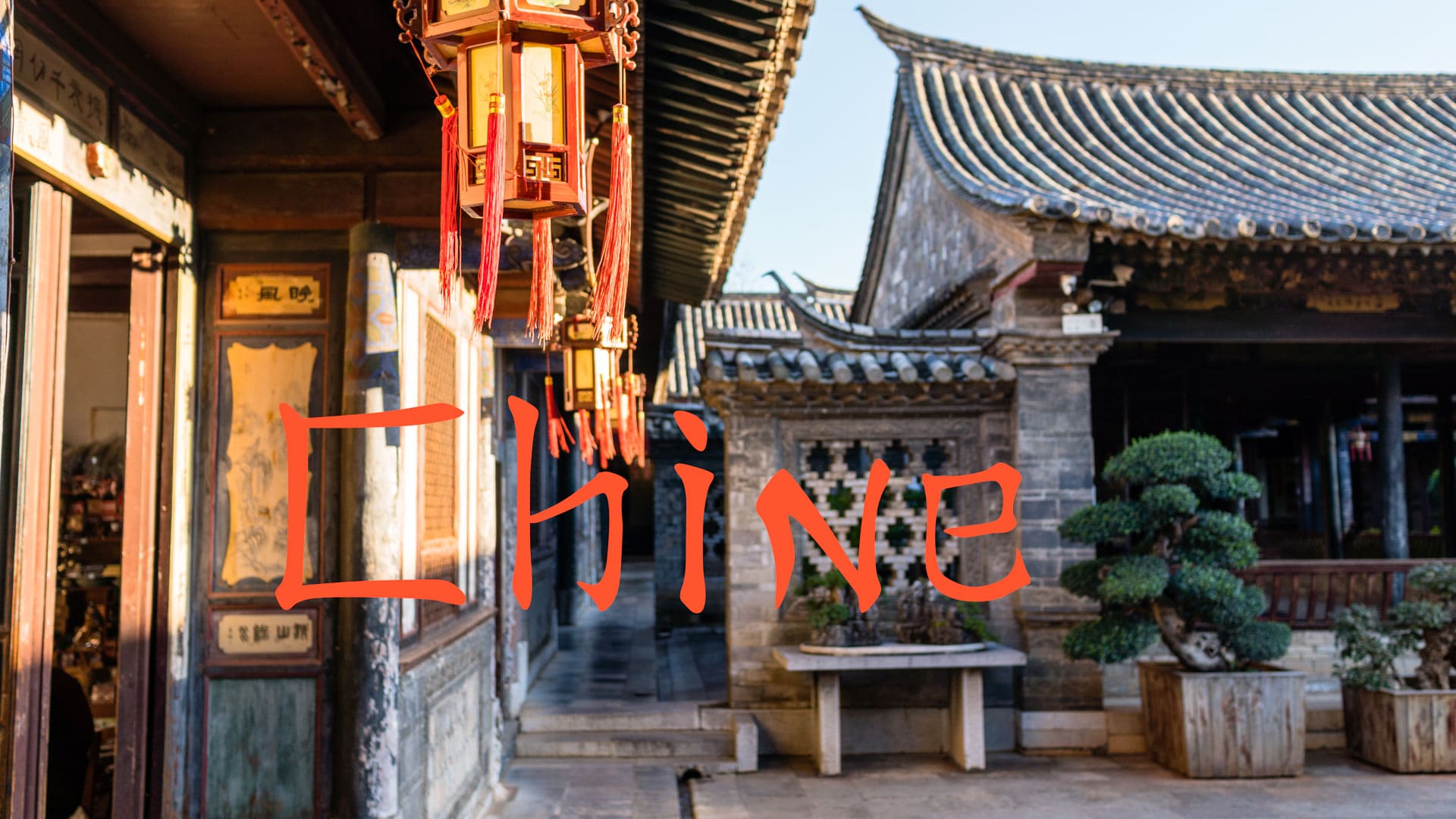 Currency
YUAN (€1 ~ 8 Yuans)
10 – 15 Yuans from a street-food stall or restaurant
30 Yuans for a Hot Pot good for two
5 – 7 Yuans forr 0.5L of beer (in store)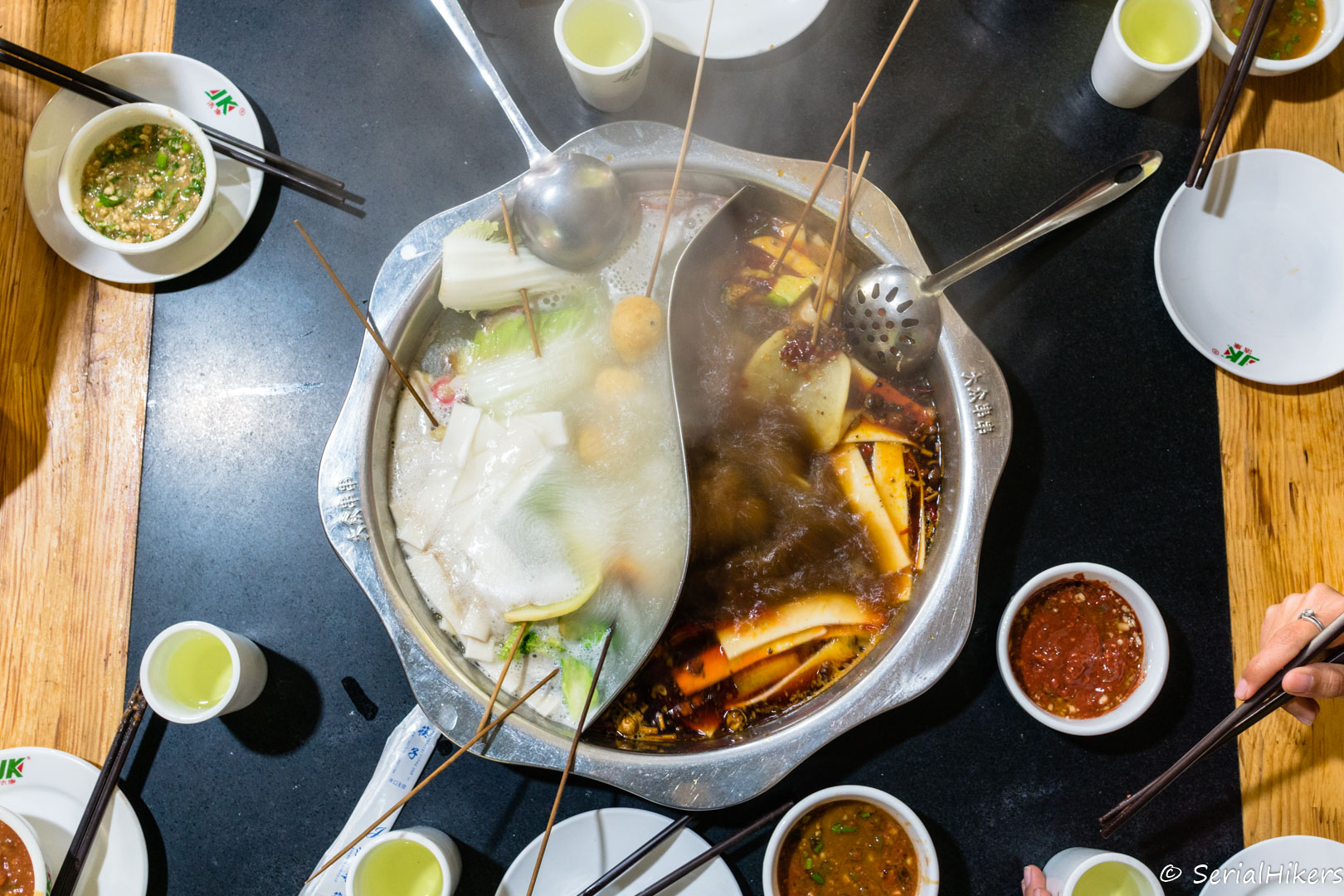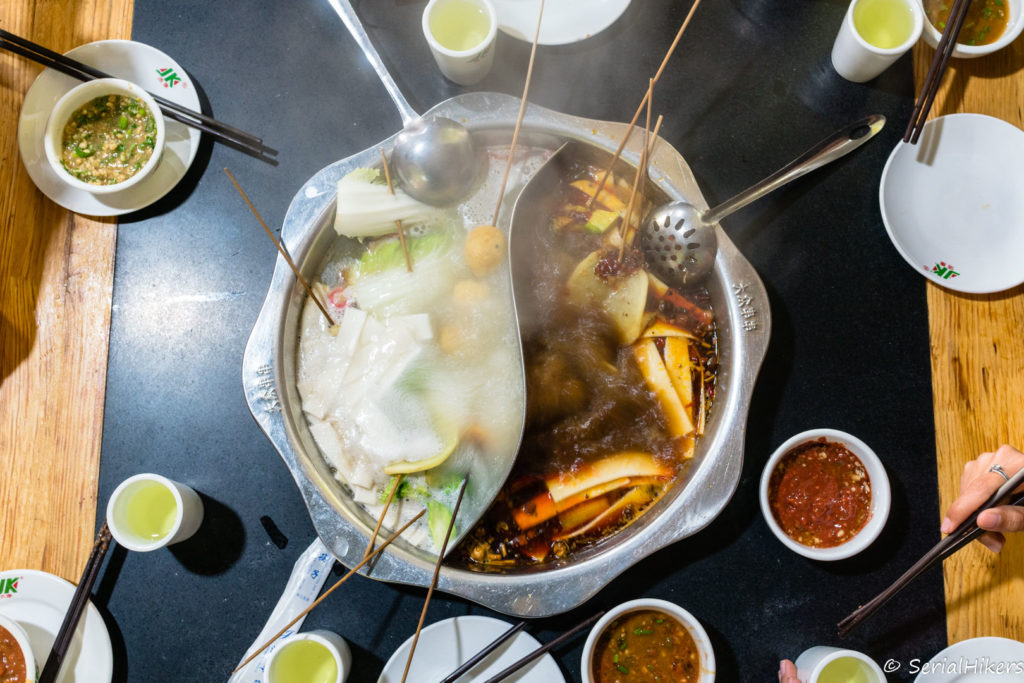 Hitchhiking
Before entering China, we had some concerns about hitchhiking: do Chinese drivers know the principle of hitchhiking? Isn't the language barrier likely to be a real burden?
Fortunately, our first days in China have finally dispelled all our doubts: not only do Chinese people know hitchhiking and have a word to define it (名搭车 – míng dāchē), but they do not hesitate to take hitchhikers, even if they do not speak English at all!
The only bad point we have seen is that it was sometimes difficult to hitchhike out of big cities, especially when several roads/highways meet… So study well the route before, and don't hesitate to get help to write down your destination on a cardboard sign!
Hospitality
If the Chinese don't hesitate to invite travelers to restaurants or to offer them food (see in our Did you know? section), inviting these same strangers to sleep over at home is not usual…
However, in big cities, we were able to find Chinese hosts – through hospitality networks, but also through hitchhiking! Last but not least, a small detail that makes the difference: all our Chinese hosts were part of our generation (20 – 30 years old) and had a passion for travel!
Wild camping
We pitched our tent a few times, out of necessity and when temperatures allowed it. We had no worries – just kept a low profile and left the place clean, as usual. Wild camping seems to be tolerated in China – except in Xinjiang province where it is strictly forbidden. On the other hand, it seems to us very complicated to camp in big cities: few green spaces, few public toilets, and no privacy…
Our tops (and flops)
China is a huge country that abounds in magnificent landscapes and has an invaluable cultural heritage. Despite our two-month stay in this country, short as it was, we have countless tops:
Danxia rainbow mountains
The Great Army
Chinese cuisine
Mount Maiji grottoes
Yuanyang rice fields
Tibetan villages of Sichuan and Yunnan
In addition, these tops only concern the places that we were able to visit in Western and Central China… We hardly dare to imagine the length of our tops list if we had traveled all over China!…
Our flops
Despite of all the beautiful things we saw, we have to admit: everything was not perfect and we were also disappointed… Disappointed by:
The "Disneylandization" of all tourist attractions: seriously, why set up a mandatory shuttle system in the rainbow mountains, when all that was needed was to create signed trails? Why build a glass elevator in Avatar Park? And the speakers spitting out epic music, was it really necessary?
The lack of hygiene and the different approach to cleanliness. Of course, streets are clean (because they are cleaned daily), but when you see floor littered with garbage and leftover food in a small restaurant, it doesn't really make you want to eat there…
The hypercapitalism, overconsumerism and never-ending development. We rarely have seen so much over-packaging, advertising in public space, soulless skyscrapers, polluting factories, landscapes blown up in favor of gigantic highways – all concentrated in a single country, whose political party in power calls itself communist!
More about China
* Post written according to our personal experience *