Before starting our journey, we did not think of visiting a country such as Albania, because nothing incited us to go there… And it would have been a big mistake not to visit this country! Because Albania, a country whose borders remained closed until the beginning of the 90s, still holds many treasures for adventurers in search of nature, beaches, change of scenery and cultural immersion!
---
Visa and border crossing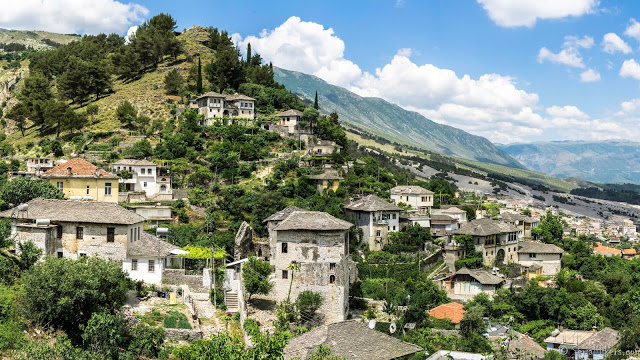 What to see in Albania?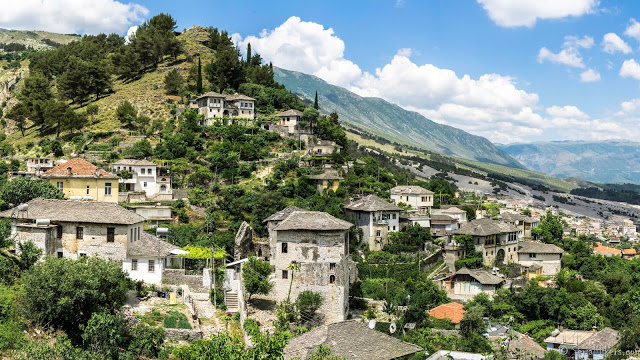 Discover Albania's history
The must-see historical cities: Berat and Gjirokaster
Generally speaking, coastal cities in Albania did not really please us: touristic and full of concrete buildings (like Shengjin), they are not authentic and will certainly disappoint more than one! Those who love History will no doubt find some consolation by visiting the Roman amphitheater (2nd century) of Durrës, the old center and the monastery of Zvernec island in Vlorë, the fortified castle of Himarë… Fortunately, disappointment stops there because there are many charming cities in Albania, such as Berat and Gjirokaster… Cities that we invite you to discover asap!
Tirana, the posh capital
The Albanian capital is certainly a concentrate of activities (trendy bars and clubs of all kinds) and wealth, but it's also a concentrate of stories with its bunkers transformed into art galleries, its old mosque, the Clock Tower, its Cultural palace including the National Opera as well as the former residence of the dictator Enver Hoxha. Don't hesitate to join the Free Tour (2h tips-based guided tour) to learn more!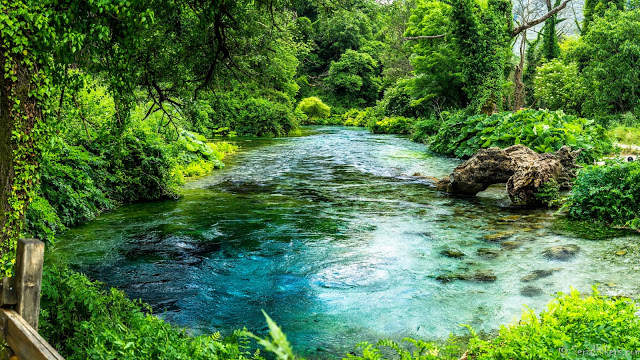 Marvel at the beauty of nature
Blue Eye, a bewitching spring
A spring of pure water, springing up from the depths of a river creating a turquoise "blue eye" on the surface… A bewitching spectacle, whose bright colors have printed in our retinas an indelible memory!
Divjaka National Park
What a chance to have met one of the managers of this protected natural park! With pine trees growing endlessly, lagoons, a large sandy beach and adorable pelicans, this sanctuary of aquatic birds (pelicans, black cormorants, dwarf terns, etc.) represents a real air bubble on the Albanian coast. A must visit!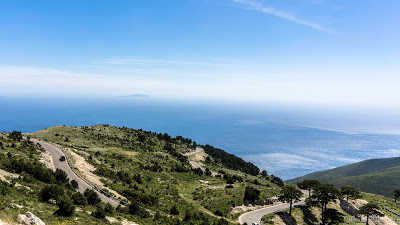 Discover the Albanian coast, from Sköder to Ksamil
The legendary Albanian Riviera
One of the most beautiful roads in the world, according to us! Sinuing between turquoise sea and steep mountains, walking in the heart of small authentic villages such as Dhërmi, let yourself be guided on this legendary road, along the Albanian Riviera, to discover the beauty of the coast and its secret beaches!
Sköder, a town of history
Unpretentious city, Shkodër will seduce you with its magnificent view of the sea, the big lake and nearby Montenegro mountains from the fortress (Rozana castle, entrance fee: 200LEK). In the surroundings of Shkodër, you will also be able to appreciate Shurdhah island and Velipojë beaches, two sites recommended by the locals – but which we were not able to visit, due to lack of time… Another option which was also recommended to us is to visit the Valbona Valley National Park, passing by the lake of Komani, Fierze and Bajram Curri.
Did you know?…
Non-drinking water
A good water bottle is a must: in Albania, drinking tap water is not recommended! However, you can always do as we did and fill your bottle directly at the Blue Eye spring!
Cannabis culture
Did you know that Albania is the #1 producer of European cannabis? As the gram of Mary-Jane is sold for a good price in Western European countries, some locals have seen this as a godsend: cannabis cultivation has intensified in Albania in recent years… with the help of pesticides, which have ended up exterminating many bees!
Bunkers by thousands
We didn't even count the number of bunkers seen on our way… Everyone wonders if the communist Enver Hoxha, who ruled Albania until his death in 1985, was not crazy about grandeur! Special mention to the bunkers transformed into Bunk'Art in Tirana: a particularly successful reconversion!
Risky driving
If you drive on the Albanian roads, be very careful: drivers do not always respect traffic rules (dangerous overtaking, awkward parking, untimely horn, etc.). When you think that most Albanians bought a car and had their license a few years ago, because of the driving ban during the communist dictatorship (less than 1000 cars on the road, all affiliated to the regime!), it's a bit scary!…
Revenge by blood
In Albania, an old tradition forces the family of a murder victim to take revenge through blood: it's called vendetta or "blood revenge", i.e. the premeditated murder of the murderer or one of his relatives in order to "wash away the blood of the last murder with new blood". Travelers, no need to worry: this tradition, born and perpetrated in the mountains between some Albanian families, is tending to disappear (according to our sources, less than 300 families would be concerned on the territory and mediations are put in place to put an end to it).
Roof tank
Benefiting from the sun and a very mild Mediterranean climate, it's not surprising to see, above each roof, a water heating system with photovoltaic panels.
Black gold
Cannabis, arable fields… and black gold! This is the main natural resource of Zharrëz, a small village south of Fier.
Traveling alternatively in Albania
The budget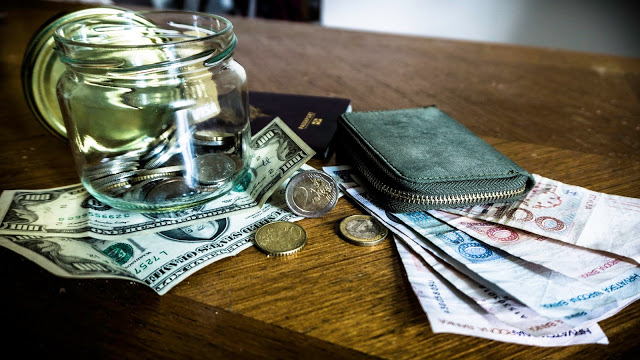 Our daily budget
€2.30 / person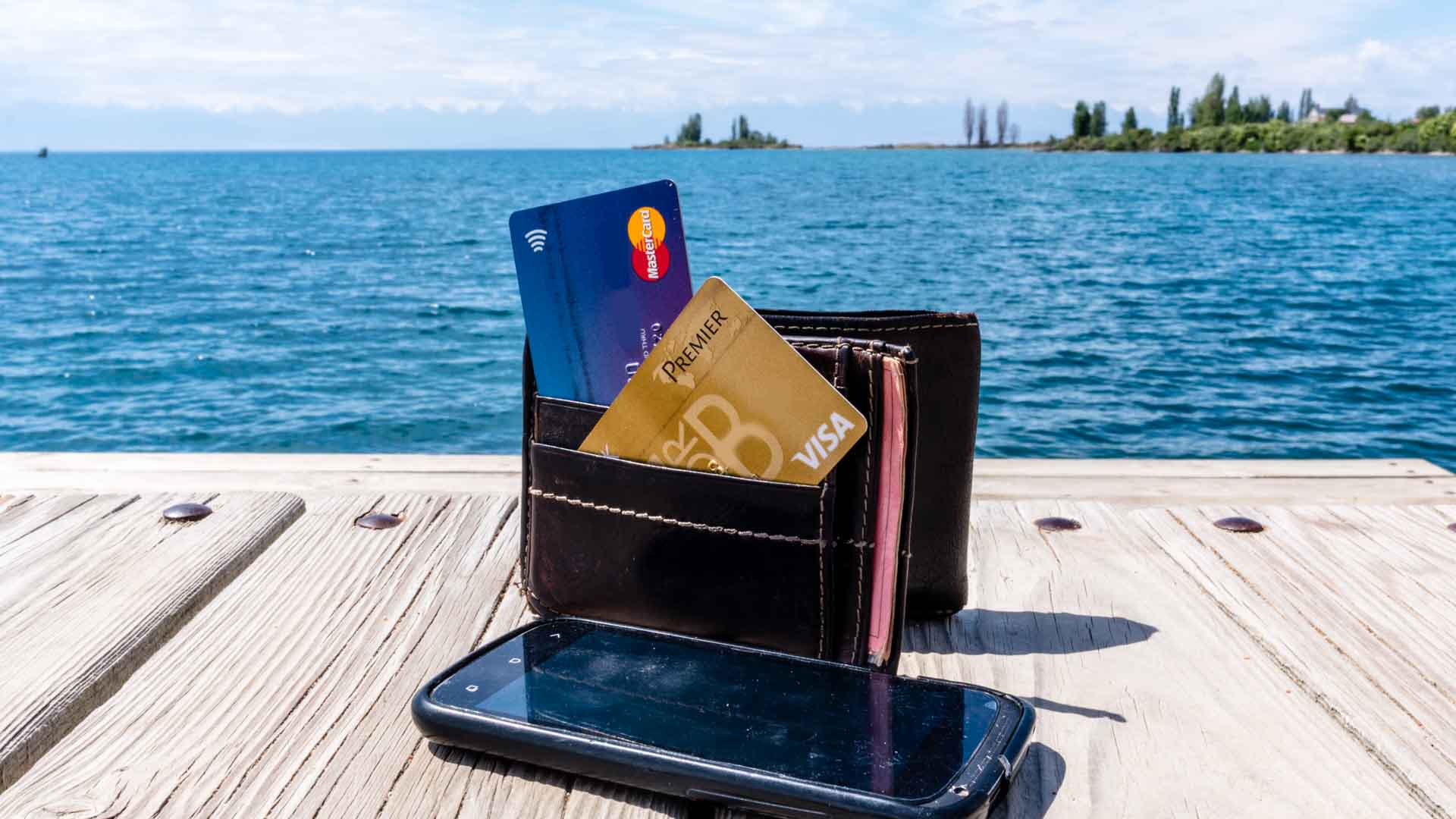 Bank with no extra fees (foreign card)
All those we have tried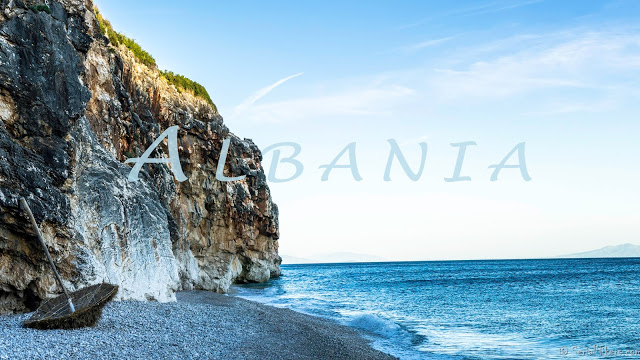 Currency
LEK (€1 ~ 130 Lek)
Visiting Albania on a small budget? Of course it's possible, even if the cost of living is already low! By shopping in street markets or small grocery stores, you will save a lot of money. Another economic trick is to buy your take-away meals in street-food restaurant – those small shops that cook Greek sandwiches or a fresh salad right in front of you!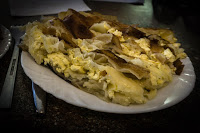 Hitchhiking
In this country it's very easy to stop a car – but beware of "venal drivers": before getting into the car, make it clear to the driver by saying "skam lek" or "yo lek" (which means "no Lek", Lek being the local currency).
Hospitality
We sometimes had difficulties finding a host on the hospitality networks – these are not yet widespread in Albania. But even without a tent or accommodation, we were able to spend two wonderful nights under the stars on the Albanian Riviera beaches!
Our tops
As usual, we finish this post by giving you our tops:
The Albanian Riviera, with a big like for the small cove of Gjipe!
The view from the fortress of Shkodër and Shkodër surroundings
After that, we hope to have made you want to visit Albania, its unusual landscapes, and its very warm and hospitable people!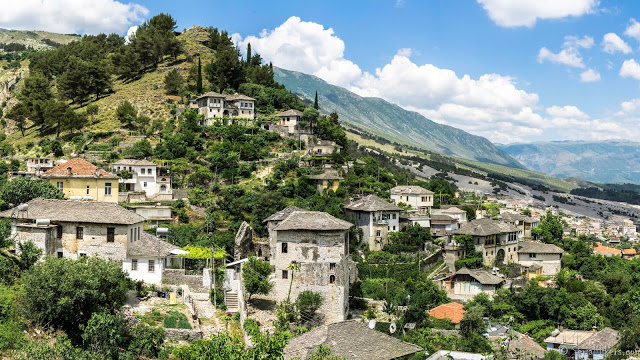 More about Albania
* Post written according to our personal experience *