καλημέρα – Kalimera, Hello! After more than 2 months spent in Greece, it was time for us to share our experience and give our advices to visit this beautiful country, totally immersed in the Greek culture. Did you know for example that Greeks celebrate their patron saint rather than their birthday, and that their favorite drink (besides ouzo and raki!) is cold coffee? We'll let you discover all this!
---
Visa and border crossing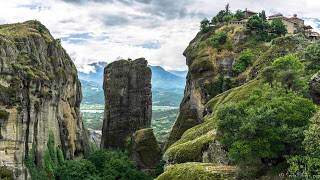 What to see in Greece?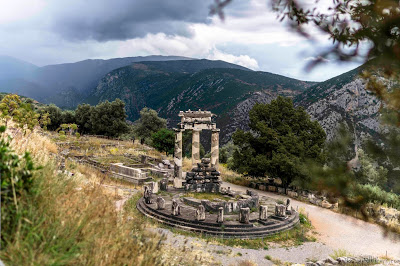 Admire the Greek heritage
Athens, the historical capital
The Greek capital is well worth a little detour: archeological sites, a specific atmosphere, street-art, unusual, heritage, cultural outings, rooftop bars… All is in there!
In the footsteps of Ancient Greece
Visiting Greece was also fulfilling a childhood dream based on Mythology, Ancient Greece heroes and all these masterpieces of a millennial civilization. We did not refrain ourselves, despite our small budget, from visiting the main archaeological sites such as Delphi, Epidaurus and Athens. We tell you about our experiences in our dedicated post!
The upstanding Meteora monasteries
Do you want to see something out of the ordinary, like a breathtaking view and live an exceptional experience? Don't miss Meteora, these monasteries upstanding on top of very… steep rocky hills!

Discover the impressive Greek nature
Excursion in Zagori
Zagori is this very small regional subdivision of northwestern Greece… And it covers mainly the Pindus Mountains and Vikos-Aoos National Park. Impressive canyons, mountain lakes and natural pools, mountains everywhere and small authentic villages… And if you let yourself be tempted by a Zagori excursion?
Kastoria and surroundings
This is one of our favorites in Northern Greece! Kastoria, a gem nestled between lake and mountains, will seduce you with its freshness, its remarkably preserved nature and beautiful heritage!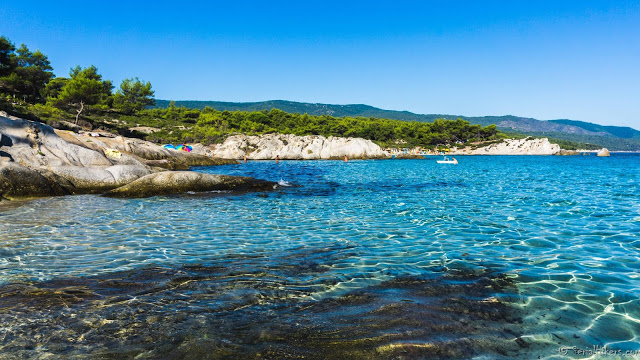 Relax at the beach and in the Greek islands
Halkidiki's idyllic beaches
It was love at first sight for Halkidiki's beaches! On the spot: fine sand, turquoise water, snorkeling and small private creeks… Enough to plan your future dream vacation in Greece on a budget!
Thassos and Samothraki Islands
Less popular and much better preserved than their Cyclades sisters (we are talking about the famous islands of Santorini, Naxos, Paros and Mykonos well known to tourists!), Thassos and Samothraki islands have everything to please you! Steep cliffs, natural pools (Yiola – Thassos), turquoise water, waterfalls (Samothraki) and white sandy beaches… Our great regret: not having had the opportunity to visit these two wonders, unanimously recommended by the locals we met!
The Cyclades
When we were recommended the Cyclades, we answered: "No thanks!". Mass tourism and not authentic islands are really not part of our travel style. However, we have to admit that the small white houses with blue shutters and Santorini windmills made us feel like it… Fortunately, there are other islands with this very typical architecture and much less touristic in the Cyclades! Anafi, Iraklia, Koufonissi, these are the names that we have noted preciously… for our next trip to Greece!
Zakynthos
Probably the most touristy of the recommended islands, but the most emblematic and spectacular with the Navagio Bay: a secluded cove known for its chalk cliffs, dream beach and… Panagiotis boat wreck that ran aground there!
Our Greek hit
Did you know?…
The Civil War (1946 – 1949)
In the aftermath of the Second World War, Greece experienced a very important – and traumatic – civil war: already weakened by the successive dominations of the Ottomans, Italians and Nazis, the country, trying to recover, found itself torn between communist partisans (often former resistance fighters) and right-wing sympathizers (pro royal or liberal government). A part of history that will have left its mark, especially in Zagori where conflicts have been the most intense…
First Name Day
Don't forget to celebrate a patron saint to a Greek, because the Greek attaches much more importance to their First Name day… than their own birthday! On that day, the person is honored and must receive a candy at the end of a meal that he must organize… This is what we call a feast!
Memorial chapels
You won't be able to miss these kinds of "mailboxes" on the road side: they are actually memorial chapels, indicating the location of a death or rescue, according to the Orthodox religion.
Toilet paper in the trash
There are countries where water evacuation infrastructure does not allow to get rid of soiled paper after using the toilet… And even if Greece is considered as a developed country, its infrastructure does not allow to throw the paper in the toilet!
Corruption and debts
It's no secret: since the global economic crisis of 2008, the country has been stuck in a colossal debt and is struggling to get back on its feet… Corruption, already there before the crisis, has naturally increased: it's for example common for a Greek to give some cash to his doctor to make sure he gets a better service!…
Coffee is a drink that is better served… cold
You didn't think you'd drink cold coffee? Well, our Greek friends recommend to try "Frappé" (coffee mixed with ice cubes) or "cappuccino fredo" (cold cappuccino)! The hot coffee, called Greek coffee, will be served with its pomace. But with summer temperatures most of the year, wouldn't you be tempted to drink cold coffee?
Taverna, restaurant and grill house
Don't confuse these three places: if a Greek invites you to a restaurant, consider the invitation as a very nice gesture! If these three places serve good food, menu (and prices) are totally different:
– modest budget for a local cuisine at the taverna;
– a larger budget and gastronomic cuisine on the menu of a restaurant;
– grilled meats and a la carte barbecue of a grill house
Now you'll know where to eat according to your budget!
A gifted sweet spoon
It's a custom in Greece to offer dessert, fruit or sweets at the end of a meal in a taverna, restaurant or grill house. In very touristy areas, it's more convenient for the chef to "forget" this tradition or even to make you pay for a dessert à la carte: don't hesitate to show that you know the local custom, by kindly asking him to bring a "sweet spoon"!
Biriba game
A fairly common card game in Greece is Biriba, a kind of rummy played with two decks and winning card combinations similar to poker. A tip: to well play a game of Biriba, take a glass of Ouzo!
Traveling alternatively in Greece
The budget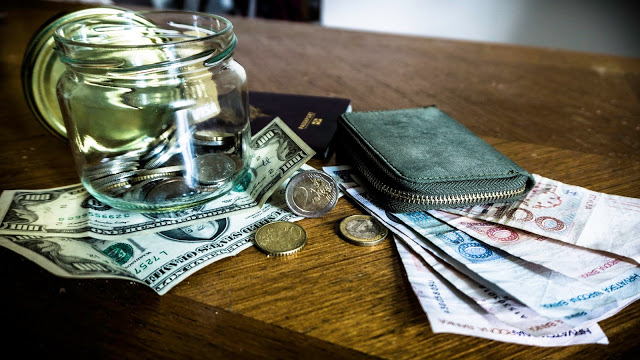 Our daily budget
€2.30 / person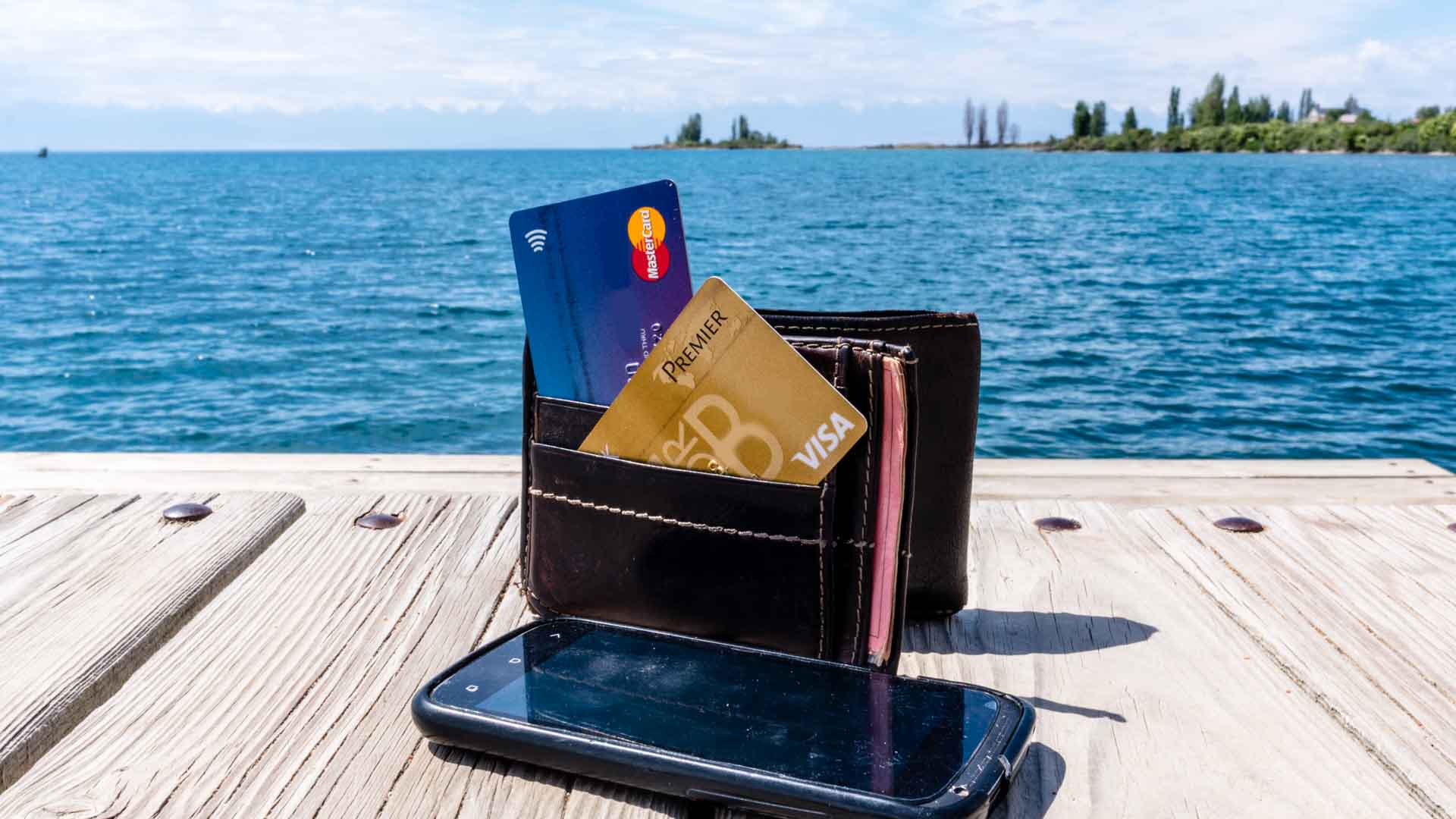 Bank with no extra fees (foreign card)
All those we have tried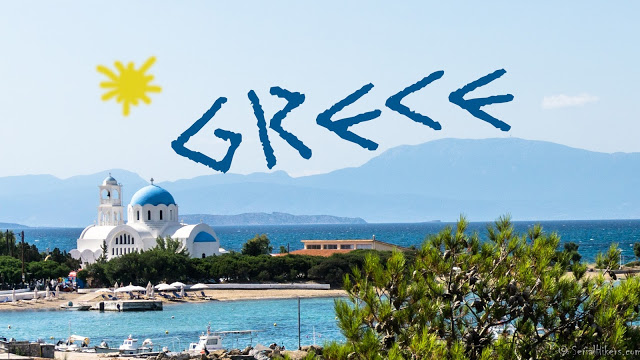 The cost of living is certainly higher in Greece than in the rest of the Balkans, but that hasn't prevented us from traveling around the country on a small budget! With an average budget of 2,30€/day per person, we managed to reduce expenses to the strict minimum, while enjoying our trip! Here's how we did it:
By shopping in markets or dealing with street vendors: products are only fresher and better (and local!) than those sold, a fortune, in supermarkets…
Take advantage of free access to archaeological sites: on specific days of the year, access to archaeological sites is completely free of charge, for you and locals! If you no longer enjoy student discount like us, this information will be very useful to you.
Last but not least information for photographers: after having dropped a camera lens in Albania, Julien took the opportunity during our stay in Athens to try to repair it. And after a lot of searching, he finally found THE store where he got back his lens as good as new – and which sells very good second hand camera equipment: AA digital photo!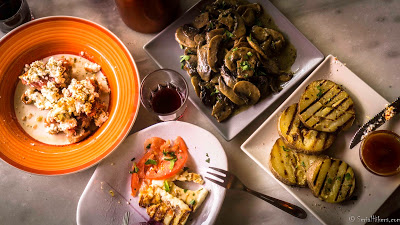 Hitchhiking
Even if there were sometimes long waiting times, we can say that hitchhiking still worked in Greece. Despite this, some unavoidable "transport" expenses had to be met, to get out of Athens for example (metro and tramway) or to get to a Greek island as fast as possible (ferry).
Hospitality
Despite the economic crisis that is hitting the country hard, sharing and hospitality are values that are deeply rooted among Greeks. If we were to rank the most hospitable countries in Europe, Greece would be in the top!
As for the volunteer missions, we completed two missions during the summer, for a total of 30 days spent working voluntarily in exchange for accommodation and meals… Quite a saving!
Our tops
It has become a habit with our "Destination" posts: we always share our tops, in order to describe our experience and maybe trigger… new favorites in you!
Here are our Greek gems, in no order of preference: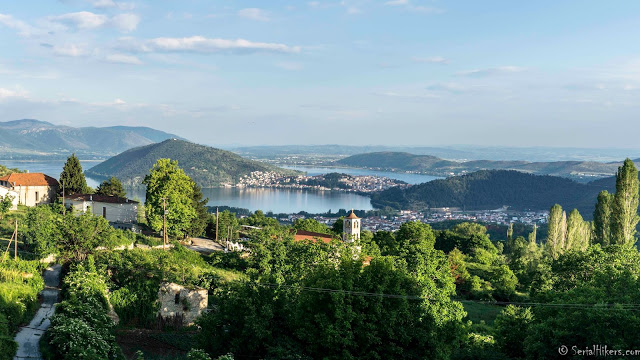 More about Greece
* Post written according to our personal experience *