Kyrgyzstan, or the flagship country of Central Asia, did not disappoint us at all: in the midst of its magnificent mountainous landscapes, where horses and sheep graze in harmony, we discovered generous people with strong and well-established traditions, borrowed from the nomadic culture and the Soviet Empire. A great breath of fresh air and unique experiences, to enjoy as much as you like!
---
Visa and border crossing
90 days for French passport holders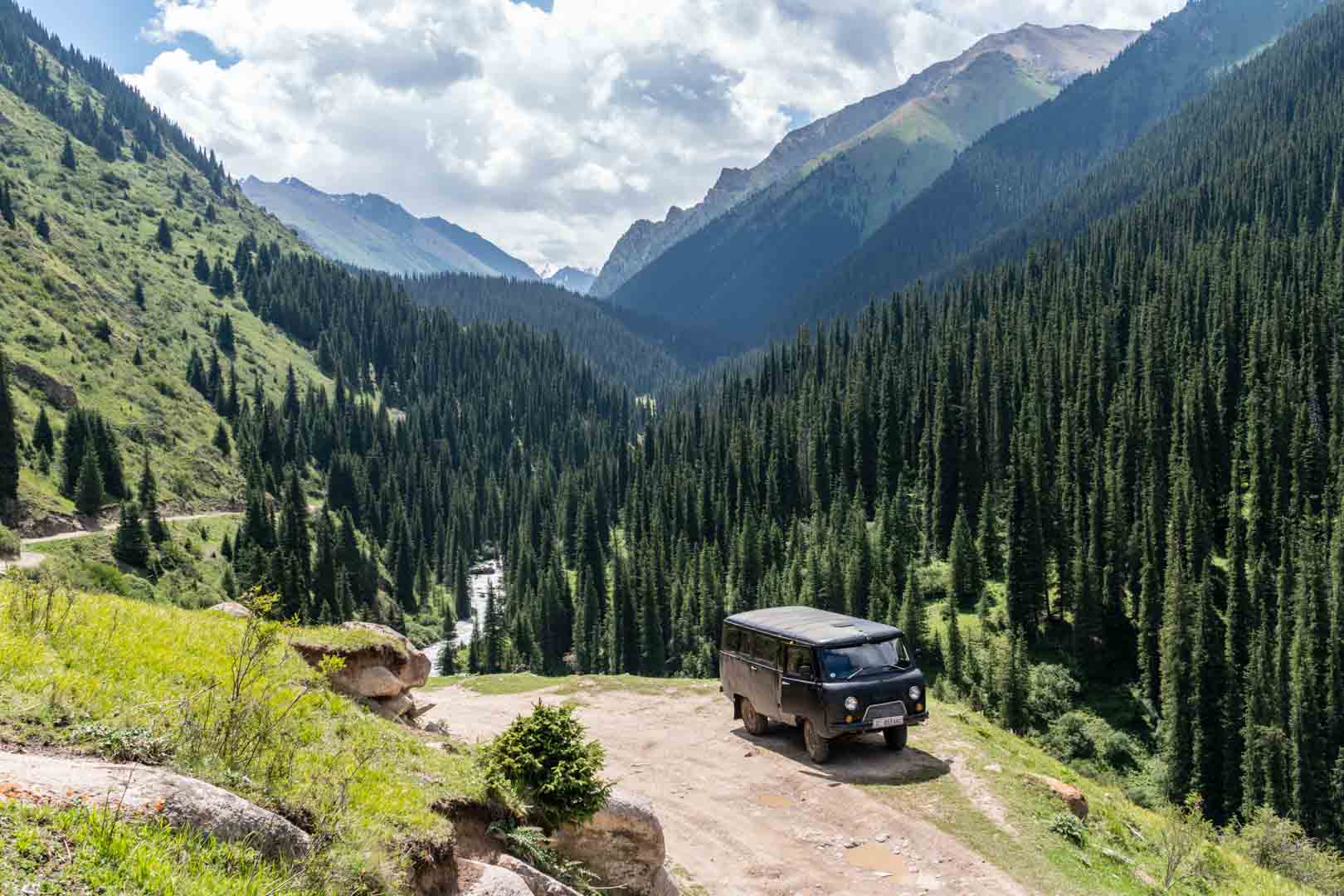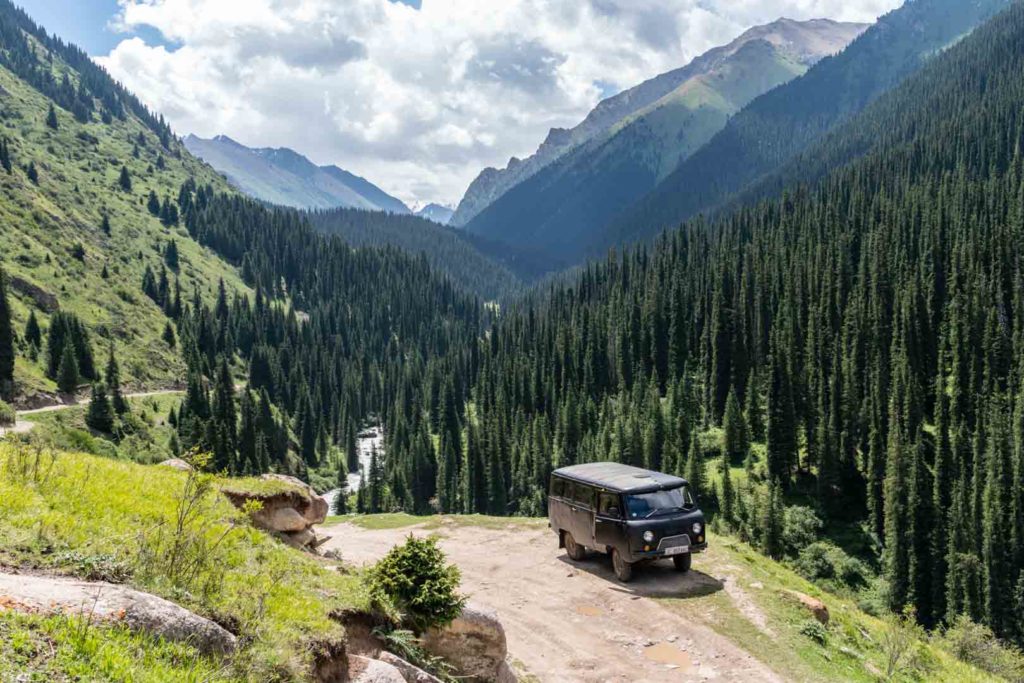 What to see in Kyrgyzstan?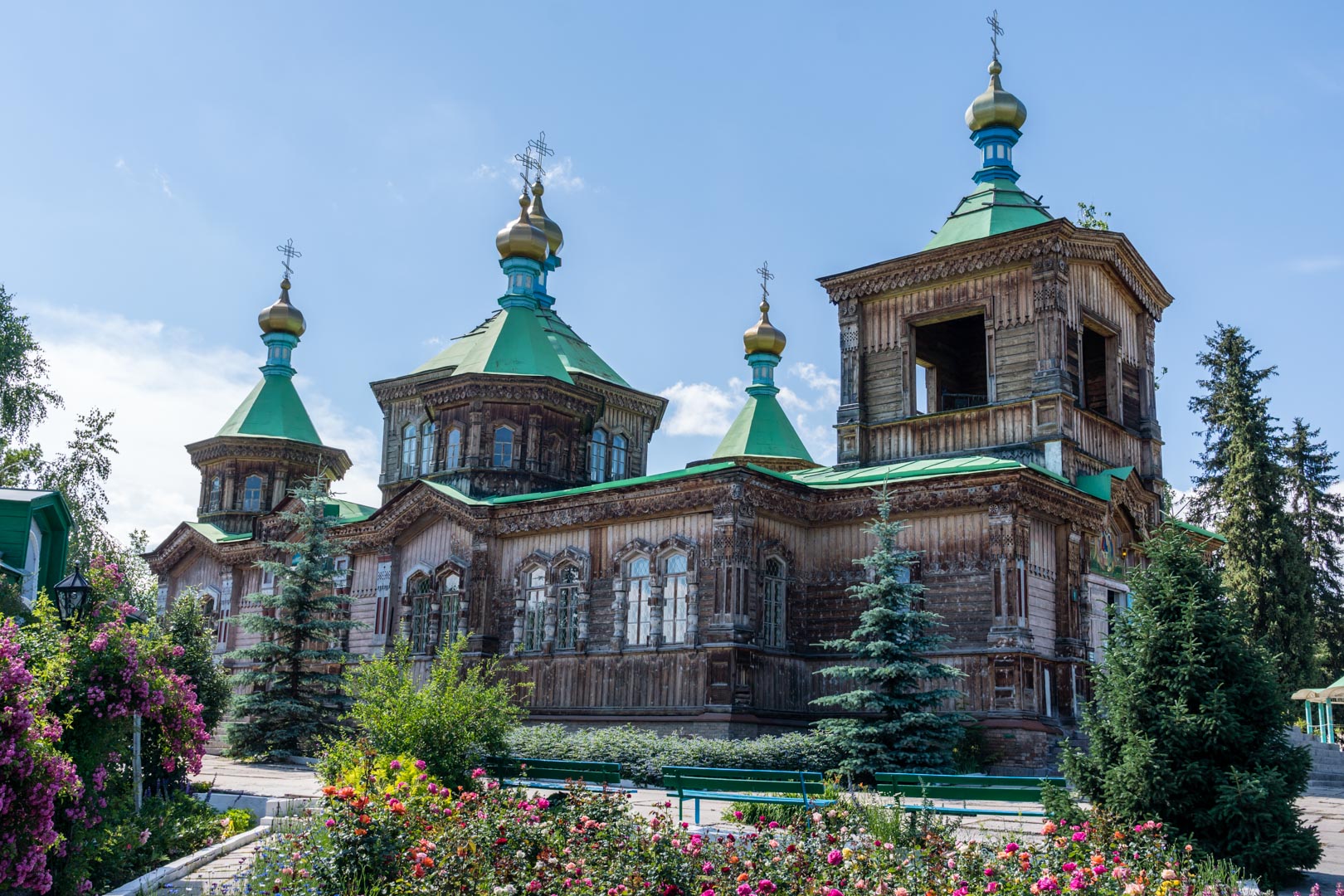 Karakol, a kyrgyz welcoming land
Is it because we stayed a long time in this small town that we put it in our travel guide?… Maybe, but that's not the only reason! Actually, Karakol has a certain charm and a lot of stories, which we invite you to discover in our dedicated post.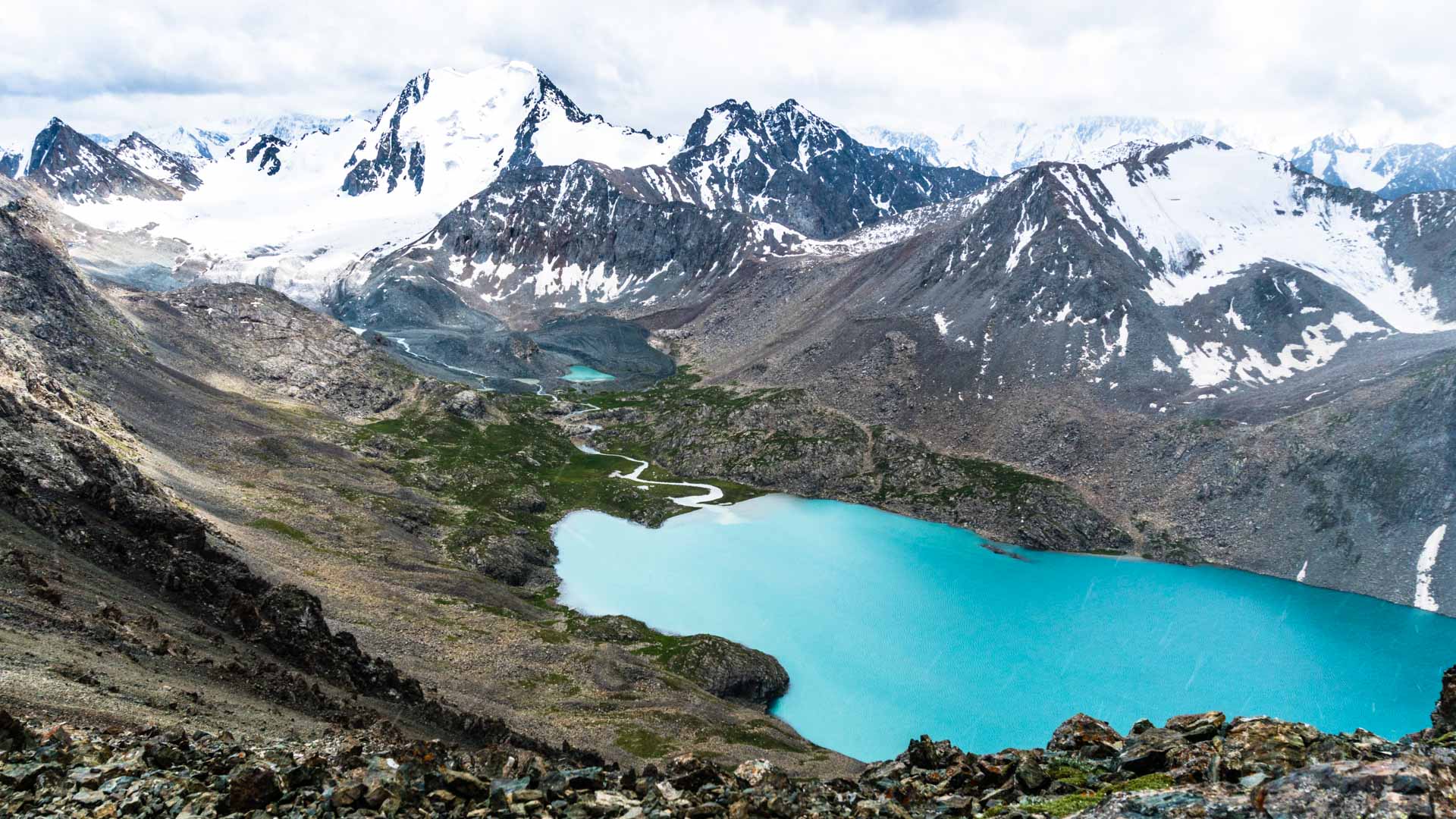 Hiking in the kyrgyz mountains
Lake Ala Kul Trek to Altyn Arashan Hot Springs
A must-do for all nature lovers, beautiful mountains explorers and unique experiences enthusiasts! If you are wondering where the free hot springs are, if it's possible to hike without a guide, with little training and what equipment to take; you will certainly find all your answers in our trekking guide!
Jyrgalan valley
Located 60 kilometers from Karakol, lost somewhere near the Kazakh border, Jyrgalan is a green and peaceful valley, an ideal location for hiking peacefully. We loved getting lost in this little green valley, warmly welcomed by the smiles of locals and the bleating of hundreds of sheep… For a perfect day of hiking from Jyrgalan, head to the east of the village following the river (called Keskenkiya Loop) and don't miss the old abandoned coal mine and the Kok-Bel waterfall!
Kol'Ukok trek
A trek much less known and much more accessible than the famous Lake Ala Kul trek, to put absolutely on the list of treks to do in Kyrgyzstan! Starting from Kochkor, this trek also takes you as close as possible to the high altitude lakes (Kol'Ukok & Kol Tor) and Kyrgyz summits. A memorable experience, with an exceptional night in a yurt!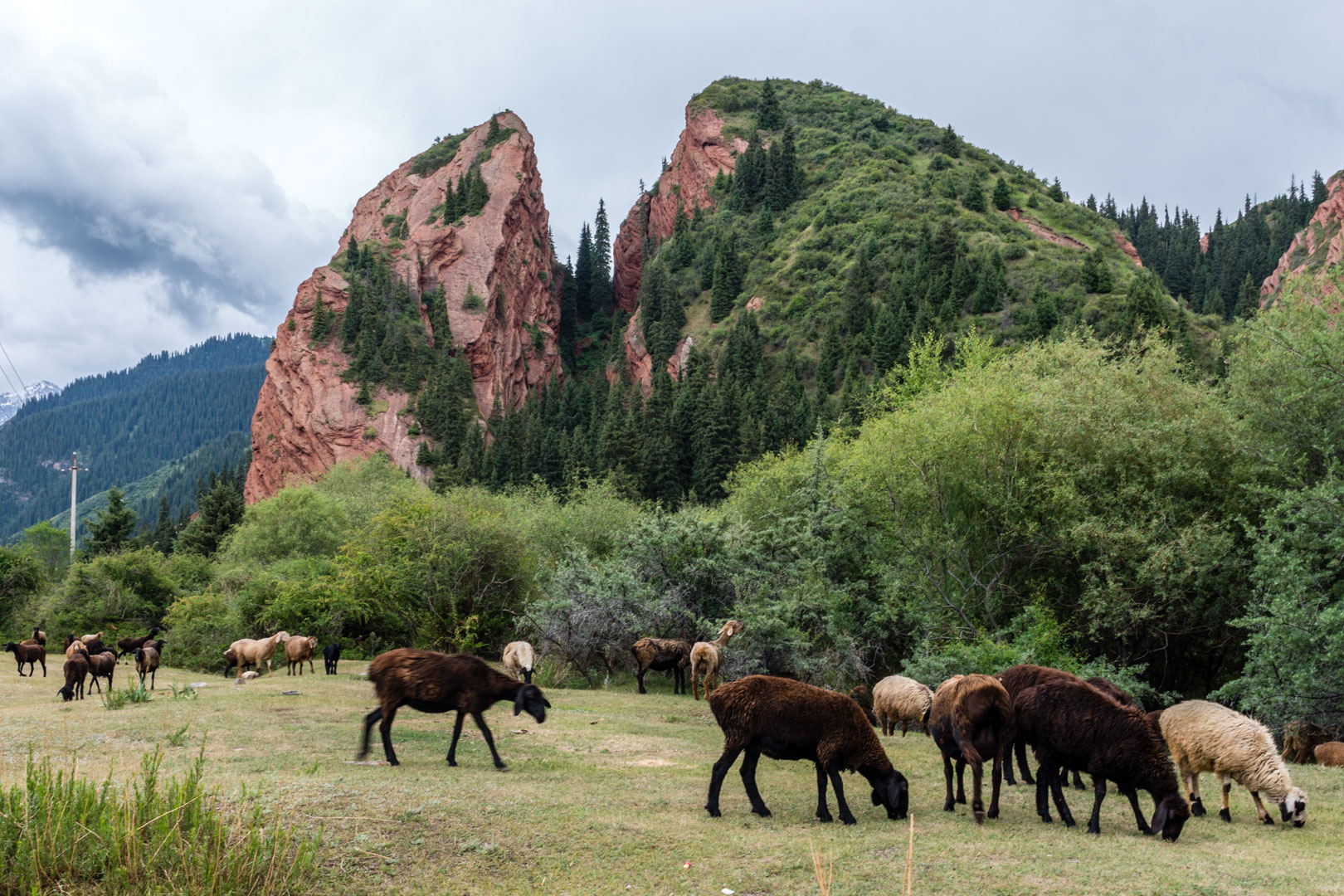 Marvel at Kyrgyz nature
The strange rocks of Jeti-Ögüz
7 bulls, Broken heart… The least we can say is that the Kyrgyz did not lack of imagination to nickname these strange red rocks, which you can see in the valley of Jeti-Ögüz!
Skazka canyon
When arrived in Skazka, we wondered if we were in the right place: no deep valley, no river flowing at the bottom of it as we could see in Kazakhstan (Charyn canyon) or in Iran (Hayghar)… Nevertheless, we were not disappointed by the trip: the view from ridges and small peaks with multicolored rocks turned out to be a magnificent panorama on the lake Issyk Kul and the surrounding mountains. A nice outing, which contrasts perfectly with the profusion of greenery of the Kyrgyz landscapes!
Toktogul Reservoir and Sary-Chelek Biosphere
Totally in love with the Toktogul Reservoir! We discovered villages forgotten by tourists and a certain sweet way of living – like a feeling of being cut off from the world, in total harmony with nature and local life. The top: a huge lake of pure water in which you can swim in the summer, and a pleasant biosphere to discover in the surroundings!
Son Kul lake (not done)
We will not introduce you to the immense lake Son Kul, one of the highest lakes in the world (3000m of above sea level!). Famous for its yurt camps inhabited by semi-nomads in the summer, most travelers choose to make it their top-destination for a several days horseback trek… But as we prefer to hike with our legs rather than sustaining animal business, Son Kul was not of a great interest to us.
The mythical Pamir road
Who hasn't heard of the famous M41 road or Pamir road – a trade route passing through Kyrgyz, Tajik and Afghan peaks? A mythical, strategic route, used by truckers crisscrossing Central Asia – and by adventurers in search of peaks to hike! Dropped off at the gates of China, we left (with huge regret) the beautiful snowy summits along the Pamir road and the view of Lenin Peak, the highest peak in Central Asia (7495m) – whose base camp is located on Kyrgyz soil (Atchik Tash camp, 3750m).
Our kyrgyz hit
Did you know?…
Maiden abduction
No, we are not joking. Some single men still perpetuate a rather barbaric tradition: kidnapping a young woman to force her family to consent, by force, to marriage. It is a double punishment for the victim: not only does she suffer the violence of a premeditated abduction, but she is also forced to marry her abductor… If the society evolves and condemns more and more these kidnappings, it's not rare to hear a Kyrgyz woman talking about her own kidnapping…
Maiden abduction coverage – Testimonials from Kyrgyz women
Tunduk, a whole symbol
Have you ever wondered what the Kyrgyz flag represents? Well, it's a Tunduk, the masterpiece of a traditional Yurt: assembled at the top of the Yurt, in order to support the whole wooden frame, the Tunduk easily lets you see… rays of sunshine, when it's not covered by felt!
Ak-Kalpak, head scarves and wool socks
Gentlemen, if you want to go unnoticed in Kyrgyzstan (or not…), put on a Ak-Kalpak – that traditional long felt hat proudly worn by old Kyrgyz men or young men ready to get married. As for the ladies, Kyrgyz fashion will impose you to wear a silk scarf tied on your head and… large woolen socks, clearly visible through flip-flops!
In the land of horses, sheep and eagles
When we think about Kyrgyzstan, we dream about horses and sheep in the wild, eagles flying over the mountains, looking for their prey… If it's true that these animals can be found everywhere in the country (welcome to a nomadic land, with its mounted shepherds and equestrian sports like Kok Boru!); we would like to warn you about the confusion between "traditions" and "attractions"!
Traveling alternatively in Kyrgyzstan
The budget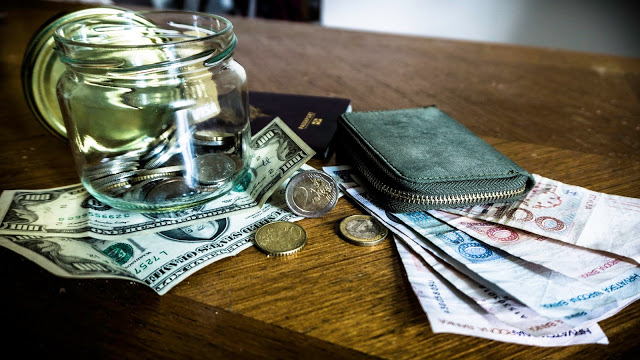 Our daily budget
€0.50 / person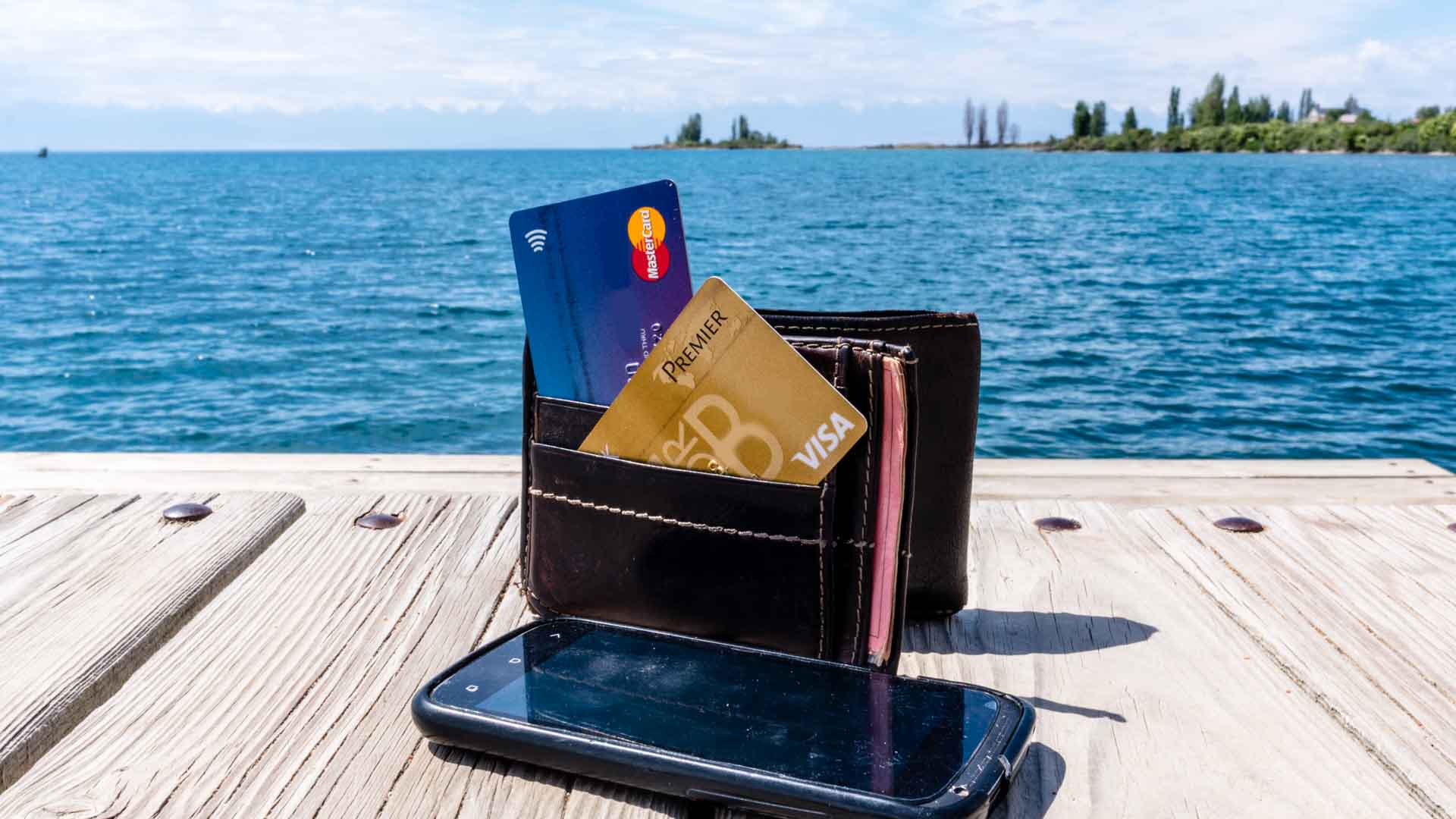 Bank with no extra fees (foreign card)
DEMIR BANK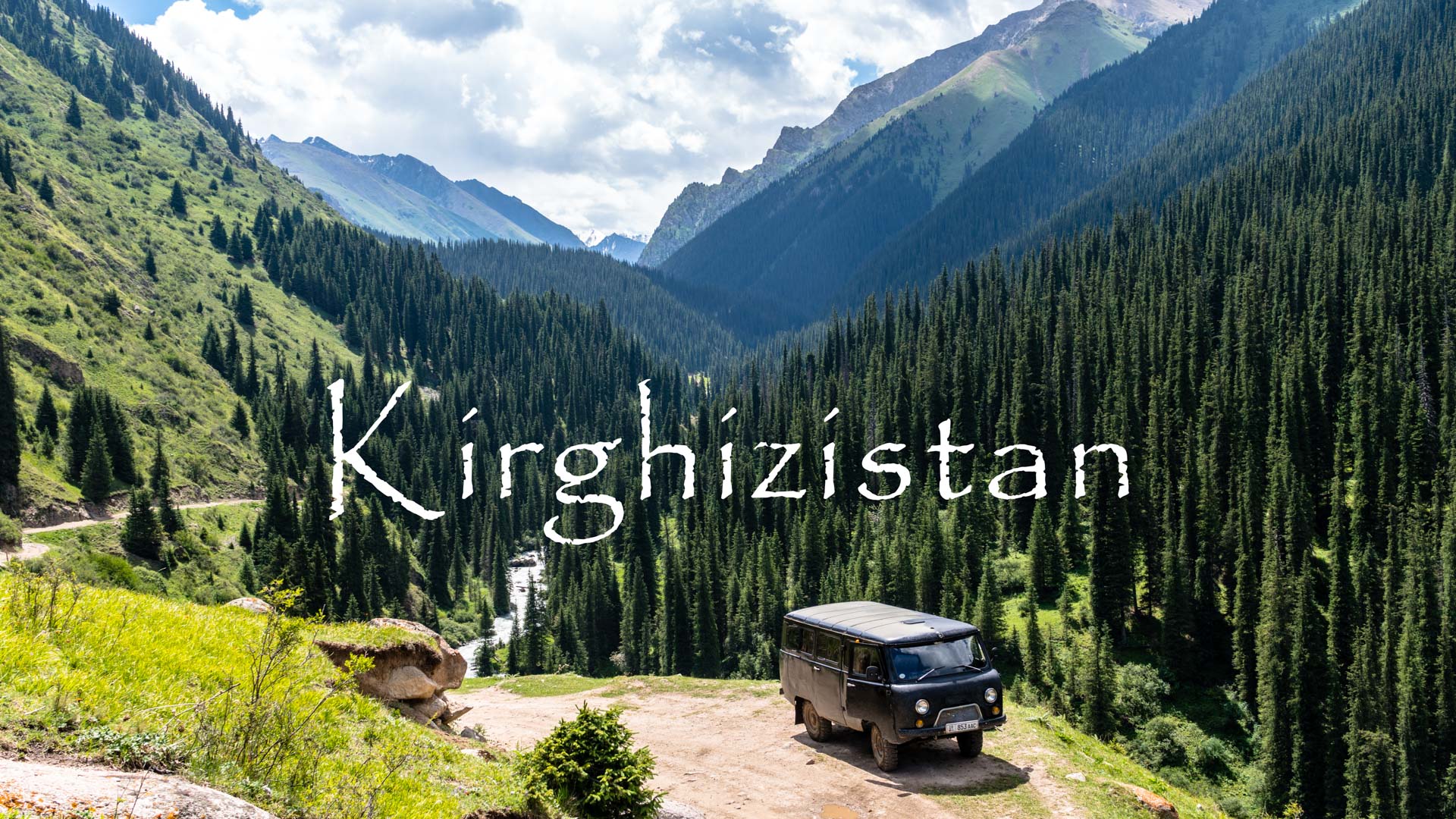 Currency
KYRGYZ SOM (€1 ~ 80 Soms)
80 Soms for a Oromo
20 -25 Soms for Ashlan Fuu (spicy noodle soup)
130 – 150 Soms for 1.5L of beer (in store)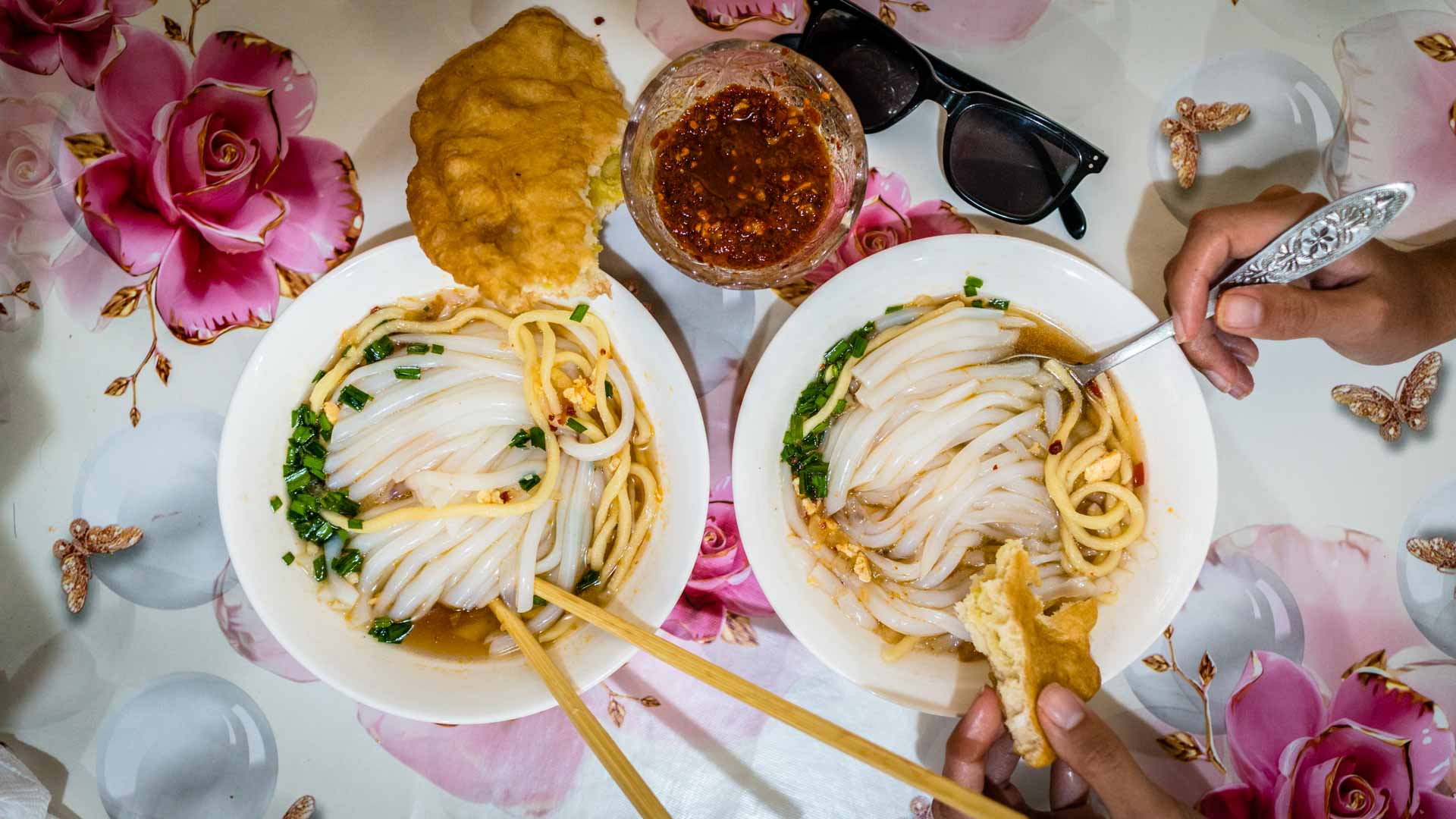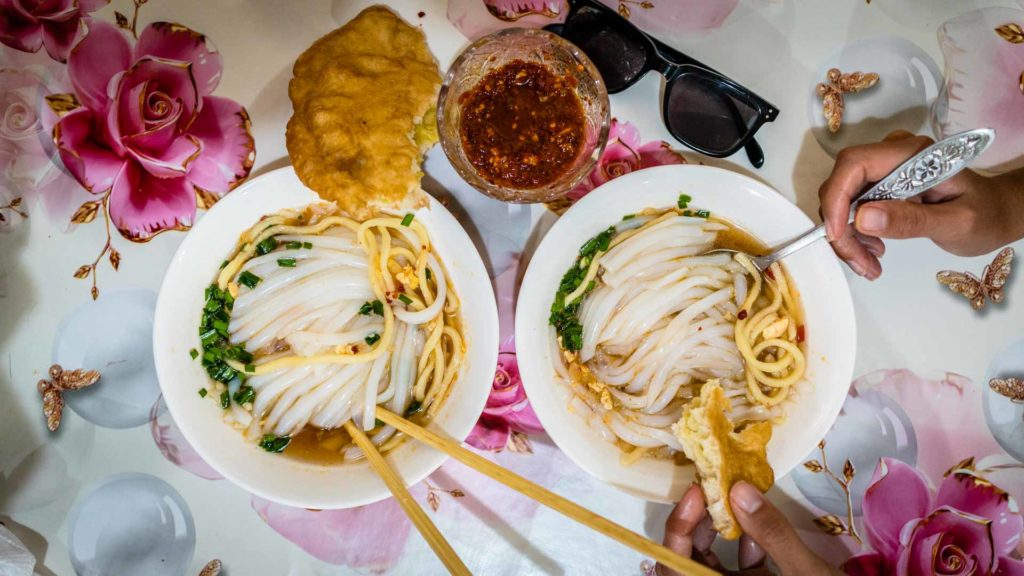 Hitchhiking
Hitchhiking in Kyrgyzstan is generally good – but beware, most drivers stopping because of your thumbs up are waiting for money… A small explanation in Russian before hopping on ("dengi niet" or "taxi niet") is enough to discourage the money-hungry drivers. We also noticed a big difference in the hitchhiking ease between regions: around lake Issyk Kul it was much more difficult to find drivers open to take passengers for free…
Hospitality
If Kyrgyz people seem distant at first sight, they did not hesitate to open their door to us when we simply asked them where we could camp. We even had a rather unusual experience in Kyrgyzstan: Yurt Surfing! About volunteering, in high season (from June to September), it's not difficult to find a mission in a hostel or a guesthouse to help locals to manage tourists. In fact, we volunteered for 3 different hostels during the summer of 2018!
Wild camping
In a country where semi-nomadic Kyrgyz people put up their yurts anywhere in the mountains, you will have no problem to pitch your own tent wherever you want!
Our tops (and flops)
For nature lovers like us, it's obvious that we like Kyrgyzstan immensely, with a lot of tops in this country:
Kol'Ukok trek
The forgotten Toktogul reservoir and its peaceful way of living
The serene Jyrgalan valley
The mystical Pamir road
Our flops
We can't say that we were amazed by the capital city Bishkek, nor by the northern shore of Lake Issyk-Kul – especially by the seaside town of Cholpon-Ata! Grey buildings, concrete everywhere… There is nothing authentic, nothing special, nothing to see in particular. Keep moving!
And one last thing… If we dream to return one day to these green and wild mountains, we still hope that the growing tourism will not destroy, by then, the beauty of Kyrgyz landscapes and culture: we implore all the visitors of this country to turn to a more responsible travel!…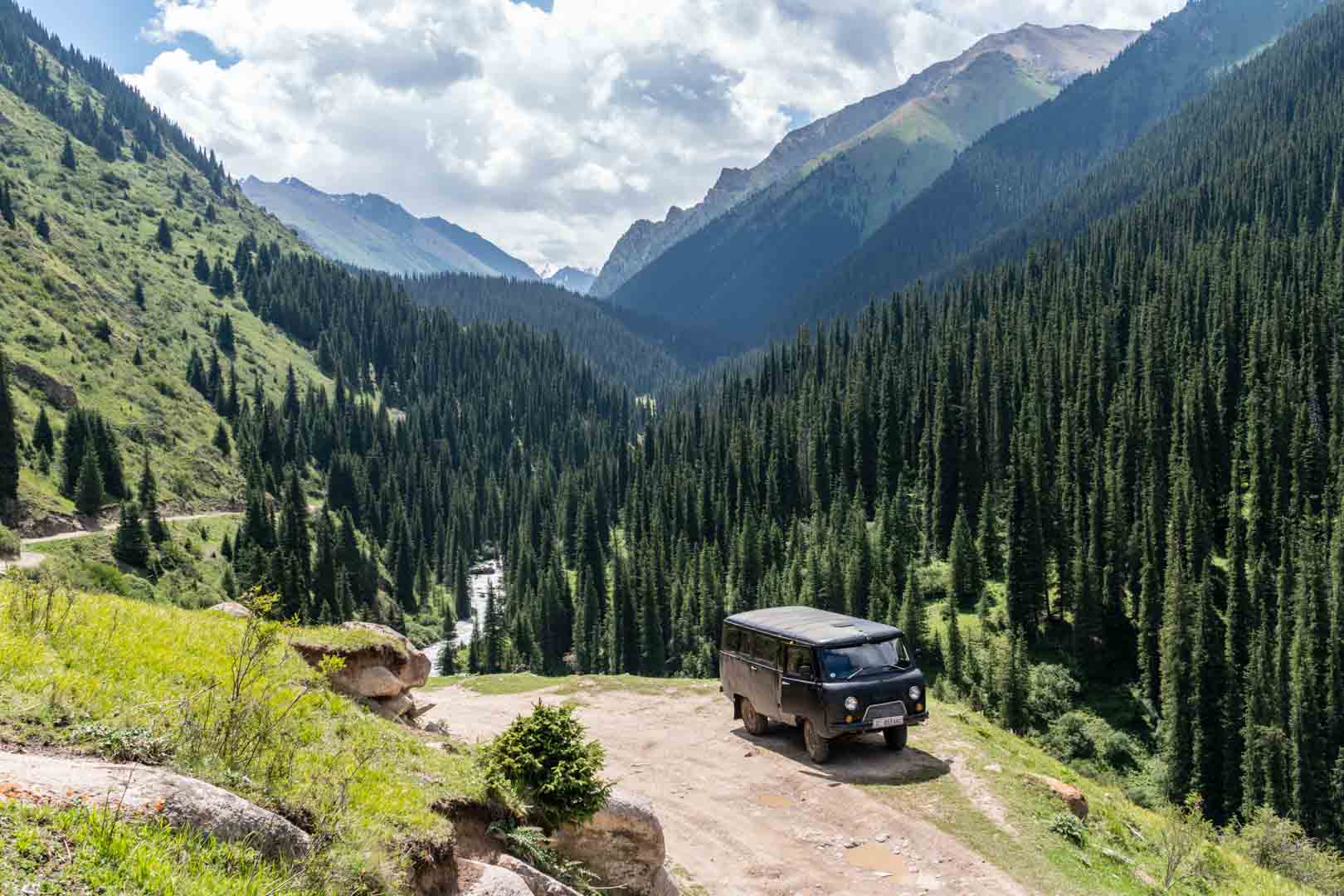 More about Kyrgyzstan
* Post written according to our personal experience *